10 New Attractions to the "Culinary Coast" for 2016
Posted by Dustin Oldfather on Friday, July 29, 2016 at 12:54 AM
By Dustin Oldfather / July 29, 2016
Comment
In recent years, coastal Delaware has become incredibly well known in the mid Atlantic region for it's eclectic restaurant scene, featuring local owners who often serve as head chefs and also wear many other hats.
People like Jay Caputo, Hari Cameron, Kevin Reading and the late Matt Haley have become almost like rock stars in the small beach communities that make up coastal Delaware. The scene has become so popular that, a few years ago, the Southern Delaware Tourism office introduced a slogan that encouraged visitors to "Come to the Culinary Coast."

The restaurants and eateries that make up the "Culinary Coast" now number in the dozens, all owned by local residents who have a vested interest in the Delaware beaches and in making it a welcoming area for any and all.
Some are located on busy Route 1, some on Rehoboth Avenue, some in the "Quiet Resorts" of Bethany Beach and Fenwick Island, some in outlying towns and still others along Baltimore Avenue, in the heart of Rehoboth's gay community.
In short, there's something for everyone at the Delaware beaches when the urge to eat out strikes. Park your car and take a stroll through downtown Rehoboth, or Bethany, or Milton, or any other town in the area and you're sure to find the perfect place to stop in and have a wonderful locally prepared meal.
If you'd like a personal tour of the Delaware beaches, visit OUR WEBSITE and schedule an outing with one of our professional real estate agents, who are all experts in the coastal Delaware region.
Now, we purposely didn't mention any of our long-standing restaurants here, because, quite frankly, we'd be sure to miss some of our favorites. But what we do want to introduce you to in this blog entry is some of the new places that have arrived on the scene in 2016.
We've picked 10 of our favorites, so check them out below and let us know what you think. And the next time you feel like eating out, pick one and enjoy!
These are in no particular order…
Matt's Fish Camp (Lewes) – This is the latest restaurant opened by SoDel Concepts and the first since the tragic death of founder Matt Haley, who the eatery is named for. It's modeled after the successful restaurant of the same name in Bethany Beach and is known for "serving up simple east coast seafood in an informal and relaxed setting." Matt's Fish Camp's Lewes location is at 34401 Tenley Square on southbound Route 1 in Lewes.
Hours: 11:30 a.m. to 10 p.m. Daily
Popular Dishes: Chicken Pot Pie, Fried Clams, Burgers, Lobster Cobb Salad, Crab Cakes
Website: www.mattsfishcamplewes.com
Telephone Number: 302-644-2267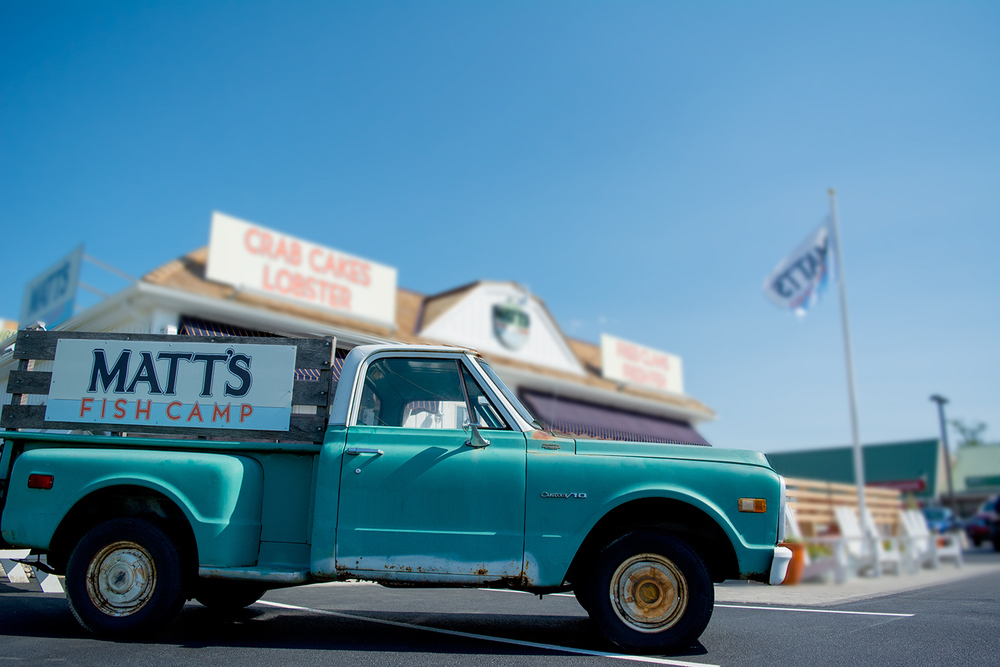 Jimmy's Grille (Rehoboth Beach) – Opened in June, the Jimmy's Grille Rehoboth Beach location builds on the success of the original Bridgeville eatery, but with a coastal twist. Owned by Alex Pires' Highway One Corp., Jimmy's in Rehoboth features 5,000 square feet and is located on southbound Route 1 in Rehoboth Beach. Like its long successful predecessor on Route 13 in Bridgeville, as well as the second location in Dewey Beach, the Jimmy's in Rehoboth features home baked pies and cookies, tasty home cooked meals and more, all at reasonable prices.
Hours: 7 a.m. to 9 p.m. Daily
Popular Dishes: Hot Roasted Turkey, Chicken Salad, Crab Cake Sandwich, Fried Chicken, Crab Imperial, Various Desserts
Website: www.jimmysgrille.org
Telephone Number: 302-227-4888
Fork and Flask at Nage (Rehoboth Beach) – Okay, so technically this is not a new restaurant, but the makeover at Nage is so extraordinary that the new Fork and Flask had to make our list. Renovations at the former Nage restaurant include doubling the size of the bar, new booths, an eight-seat chef's table and a dessert station where customers can watch the pastry chef in action. The menu is said to focus on "Delmarva caught and cultivated foods." Fork and Flask is located at 19730 Coastal Highway.
Hours: 4 p.m. to 1 a.m. Daily; Saturday and Sunday Brunch from 10 a.m. to 2:30 p.m.
Popular Dishes: Oysters Asiago, Crab Cakes, Lobster Rolls, Crab Croquettes, Burrata Mac N Cheese, Beef Tenderloin, Pork Belly BLT
Website: www.forkandflask.com
Telephone Number: 302-226-2037
Chesapeake and Maine (Rehoboth Beach) – This new edition to Rehoboth Avenue's restaurant scene is the brainchild of Dogfish Head Brewery founder Sam Calagione and was inspired by his childhood summers in Maine, as well as Dogfish's connection to the Chesapeake Bay region. Featuring a wide selection of mouth-watering seafood dishes, of course paired with your favorite Dogfish Head brew, Chesapeake and Maine is located at 316 Rehoboth Avenue, where Finbar's used to be.
Hours: 4 to 10 p.m. Sunday through Thursday; 4 to 11 p.m. Friday and Saturday
Popular Dishes: Beernaise, Namaste Steamed Ebenecooke Mussels, Midas Touch Mignonette, Seafood Pho, Rockfish, Lobster Poutine
Website: www.dogfish.com/restaurants/chesapeake-maine
Telephone Number: 302-226-3600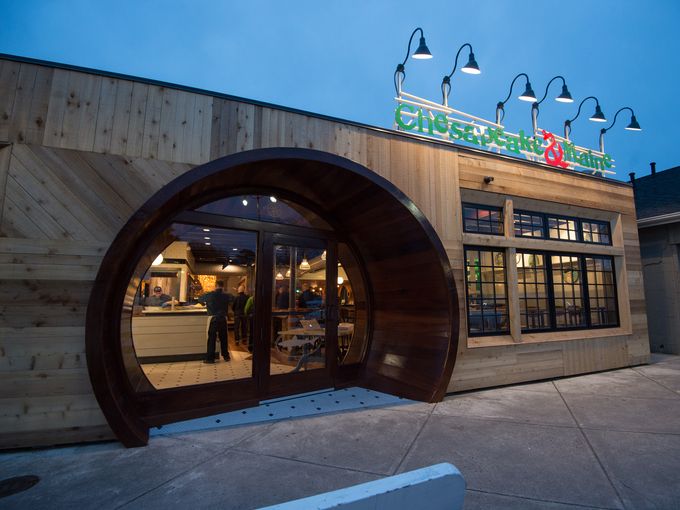 Pilot Town Fish Company (Milton) – This is the third restaurant opened by popular chef Jay Caputo, and quite possibly his finest work yet. Located in Milton, in the Paynter's Mill development, Pilot Town Fish Co., joins Espuma and Beachside Bar and Grill on Caputo's resume. The restaurant can accommodate about 200 people and features a wide selection of locally prepared food items.
Hours: 11 a.m. to 10 p.m. Monday through Thursday; 11:30 a.m. to 11 p.m. Friday and Saturday; Sunday from 9 a.m. to 9 p.m.
Popular Dishes: Seared Prawns, Herb-Crusted Tuna, Paella, Crabcakes, Lobster BLT, Fish Tacos, Grilled Salmon, Thai Lobster Soup, Clam Chowder
Website: www.pilottownfish.com
Telephone Number: 302-313-5507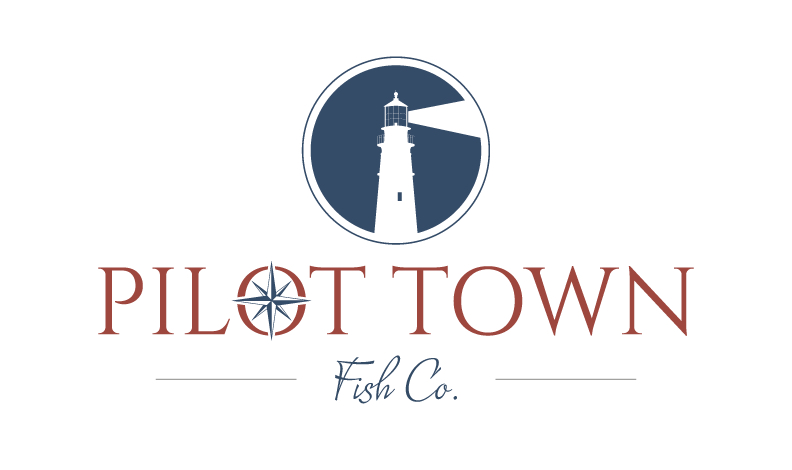 Starboard Raw (Dewey Beach) – The owners of the popular Starboard bar in Dewey Beach have opened a new raw bar in the coastal resort. If you like raw oysters and clams, or maybe some steamed shrimp, then this is the place you want to be. Also owned by Steve Montgomery, Starboard Raw is an option that's been planned for several years, but was delayed because of space issues. But now it's open and offering a yummy selection of seafood options at the beach. Check it out the next time you're in Dewey.
Hours: 11:30 a.m. to 1 a.m. Daily
Popular Dishes: Various Selections of Oysters and Clams; Steamed Shrimp
Website: www.starboardraw.com
Telephone Number: 302-227-9000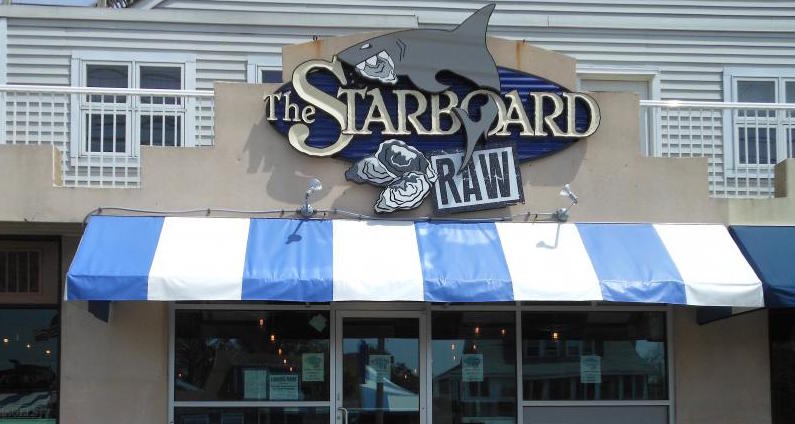 Blackwall Hitch (Rehoboth Beach) – Okay, this is the one restaurant we have on our list that also has a couple of locations from outside the area (Annapolis, Md., and Alexandria, Va.), but it's one we simply had to mention. Located in the old Irish Eyes/Green Turtle location on Rehoboth Avenue, this restaurant, like most in the area, features a wide selection of seafood dishes, as well as a bevy of other choices.
Hours: 11 a.m. to 1 a.m. Monday through Wednesday; 11 a.m. to 2 a.m. Thursday through Saturday; 10 a.m. to 1 a.m. Sunday
Popular Dishes: Shrimp Blackwall, Lemongrass Chicken Soup, Pork Shank, Shrimp and Grits, Shobb Salad, Flaming Saganaki, Pineapple Upside Down Skillet Cake
Website: www.theblackwallhitch.com/rehoboth
Telephone Number: 302-226-0550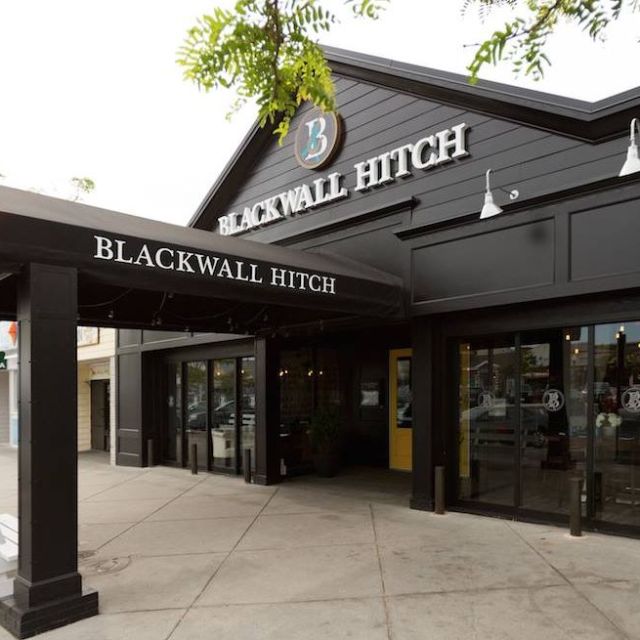 99 Sea Level (Bethany Beach) – This popular Bethany Beach eatery officially opened mid-summer last year, but as this is their first full summer season, we wanted to include them here on our list. The concept at 99 Sea Level is "raw bar and seafood," and the restaurant is located in the Marriott Bethany Beach Ocean Suites on the Boardwalk at 99 Hollywood Street.
Hours: 11 a.m. to 11:30 p.m. Daily
Popular Dishes: Steamed Alaskan Crab Cluster, Creamy Crab Lobster Bisque, Fish Tacos, Lobster Flat Bread, Seafood Mac N Cheese, Wild Herd Halibut, Blue Crab Cakes, Duck Breast, Red Snapper, Vegetarian Pasta
Website: www.99sealevel.com
Telephone Number: 302-539-0299
Crooked Hammock (Lewes) – The Crooked Hammock Brewpub in Lewes opened in late 2015 and has already gained a large following of locals and tourists alike. Operating under a "backyard beer garden" concept, Crooked Hammock is owned by the same folks who own and operate the new Fork and Flask at Nage. But the menu is much, much different than at it's sister location in Rehoboth Beach. The Crooked Hammock features a large selection of bar-type food and pretty fantastic craft beers, so be sure to give them a try before the summer is over.
Hours: 11 a.m. to 1 a.m. Daily
Popular Dishes: Burgers, Hot Dogs, Kabobs, Nachos, Chicken Wings
Website: www.crookedhammockbrewery.com
Telephone Number: 302-644-7837
Grandpa Mac (Rehoboth Beach) – This Baltimore Avenue restaurant is the brainchild of a(MUSE) head chef Hari Cameron and features mostly pasta type dishes with exceedingly clever names (see below). Grandpa Mac is located next to the popular Blue Moon restaurant at 33 Baltimore Avenue. Like 99 Sea Level above, it also opened mid-summer last year, but we're including it on our list for 2016 as it is the eatery's first full summer in the "Nation's Summer Capital."
Hours: Sunday to Thursday from 11 a.m to 9 p.m.; Friday and Saturday from 11 a.m. to 10 p.m.
Popular Dishes: Vegan Mac N Cheese, Summer on the Cape, Delmarva Dog, Nutty Fireman, Hot Blue Hen, Flower Child, The Big Ragu
Website: www.grandpamac.com
Telephone Number: 302-727-5509