10 Outdoor Athletic Activities to Enjoy in Coastal Delaware
Posted by Dustin Oldfather on Wednesday, June 14, 2017 at 4:40 AM
By Dustin Oldfather / June 14, 2017
Comment
When it comes to summertime fun in coastal Delaware, there's no doubt that the boardwalks and the beaches take center stage. And they should - it's definitely why the majority of folks either visit here or have chosen to live and work here.
But if you love the great outdoors, the beaches are really just the beginning.
Between fantastic state parks, biking and walking trails, an abundance of inland waterways and so much more, the options available when you want to enjoy the great outdoors are extremely varied at and near the Delaware beaches.
So today, we're going to give you our "Top 10" options for getting out and staying active in coastal Delaware. These are all ways to enjoy the area, while also staying in shape in a fun and entertaining way.
So, let's get right to our list, shall we?
Bicycling
Ranked the third friendliest bicycling state in the country by the League of American Bicyclists, Delaware has plenty of options when it comes to this popular outdoor activity.
So grab the family, strap on those bike helmets and enjoy the great outdoors here in coastal Delaware.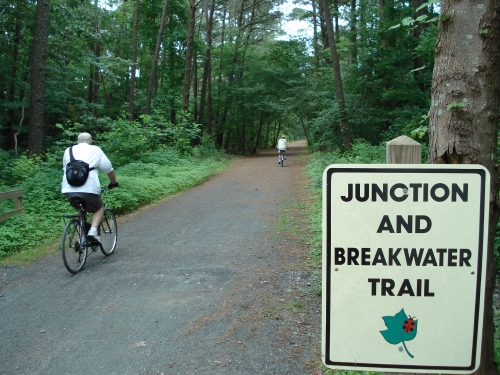 Hiking/Walking
Just like with bicycling, there's no shortage of walking and hiking choices in southern Delaware. From our state parks, to the beach communities and many others, there's several options to choose from when you feel like taking a nice leisurely stroll, or brisk walk, in the coastal region.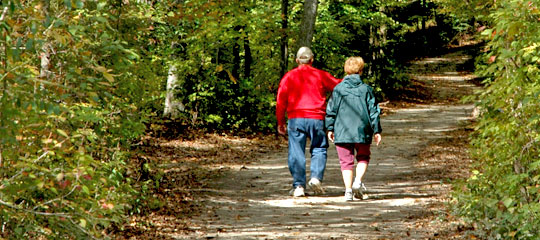 Golf
Now, here's something that coastal Delaware has in spades. From the Jack Nicklaus designed course at the Peninsula on the Indian River Bay, to signature courses at Heritage Shores, Baywood Greens and several others locations, you'll never be disappointed if and when you feel like playing a round.
Some courses in the area are private, some are public and all are a good way to spend the day. To learn more about southern Delaware's premier golf courses, read our previous blog entry HERE.
Surfing
Hey, we're at the beach right? So why not give surfing a whirl?
While it's true that surfing along the Delaware coastline is not what it is in other places, there are still a few good places to check out when you want to go one-on-one with Mother Ocean.
If you've never tried but are interested, contact any of the area's surf shops to learn more about how you can take some lessons, and be up on your board in no time.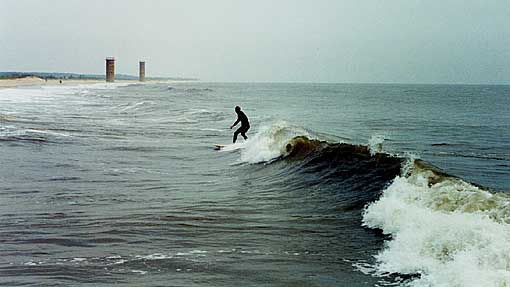 Stand Up Paddle Boarding
Now here's a pastime that's really gained traction in the last several years, both here in coastal Delaware and throughout the United States.
There are several places in the region that cater to this burgeoning interest, including Delmarva Board Sport Adventures in Fenwick Island and Bethany Surf Shop in Bethany Beach.
And if you really want to have some fun, give it a go at nighttime when the paddle boards are lit up by running lights, adding a new dimension to the experience.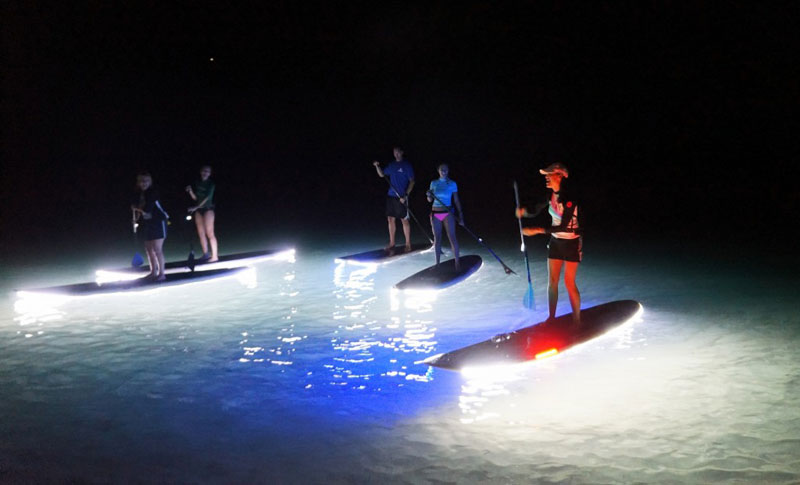 Pickleball
Ah pickleball, the sport that has taken the senior set by storm over the last few years, so much so that several developers are now constructing courts specifically designed for enthusiasts.
But the main gathering area in the region, if you want to play this relatively new sport, is in Frankford at the John M. Clayton School, where there are eight courts designed for pickleball.
Read our previous post on the pickleball craze HERE.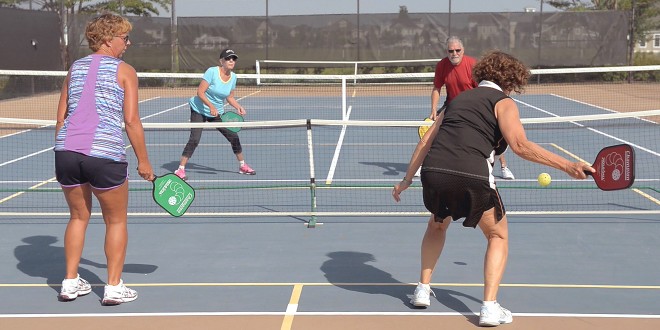 5K Runs
If you like to do a little running, then coastal Delaware is certainly a good place for you to be. Nearly every weekend, there are running events scheduled in the local area, as well as a vibrant community in the Seashore Striders.
Nearly all of these events are for a good cause, so head on out and support the runners and the organizations whenever you can. Or lace up those sneakers and tackle the course yourself.
We write and publish a blog entry on the area's running events two or three times a year, so be sure to check back on our website from time to time to stay in the know about these happenings.
Take a look at one of our previous running blogs HERE.
Skimboarding
If you don't feel like grabbing a surfboard or a paddle board, why not give skimboarding a try? This summertime sport has become so popular that the Zap Pro/Amateur World Championships of Skimboarding is now held every summer in Dewey Beach.
So grab a board, get a running start and have some fun!
Going to the Dog Park
If you have a pooch and you haven't yet been, try out the new Lewes Unleashed Dog Park in Lewes.
There's plenty of open space for you and your best friend to run around and enjoy the great outdoors here at this fabulous new outdoor destination.
To learn more, read our past blog entry on the Dog Park HERE.
Disc Golf
Did you know that many of Delaware's state parks have a Disc (or Frisbee if you will) Golf Course? Do you even know what Frisbee Golf is, or have you played before?
If you're not familiar with it, you're basically playing golf, but with a Frisbee instead of a ball. The idea is the same - to deposit your Frisbee (as with a golf ball) into a "hole" at the end of a long stretch of either green grass or wooded terrain.
So grab your Frisbee and have some fun today out on the course.