9 Unique Coastal Delaware (and Maryland) Homes You Simply Must See
Posted by Dustin Oldfather on Friday, March 10, 2017 at 6:43 AM
By Dustin Oldfather / March 10, 2017
Comment
There's no doubt that every home is different, with it's own unique qualities and selling points. Even if constructed by the same builder, using the same set of blueprints, each home is going to have at least a few subtle differences.
But, we've all seen those homes that we just can't get out of our heads for one reason or another. Some because they're historic, some because they have features you don't normally see, some because of their unique colors or designs and some for a multitude of other reasons.
And coastal Delaware certainly has its fair share of homes that stand out from the rest. These range from multi-million dollar beach homes to homes and structures that pre-date the American Revolution, and everything in between.
But today, we want to focus on residential properties that are some of the most talked about in our region. These are homes that we hear our agents, clients and friends talking about quite often, and we want to share a little bit about them with you, via our blog page here on luxuryhomesdelaware.com.
So let's take a look at what we feel are some of the most unique homes in coastal Delaware, as well as one in Ocean City, Maryland…
Lighthouse Home (Ocean View)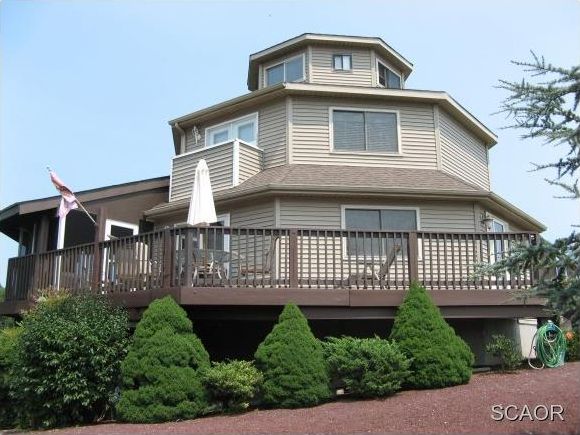 Resting in Ocean View, not far from Bethany Beach, this lighthouse style home makes our list because of the unique design and features that are certainly apparent from the outside. The visually appealing architecture definitely allows it to "fit in" at the Delaware beaches.
Spaceship House (Milton)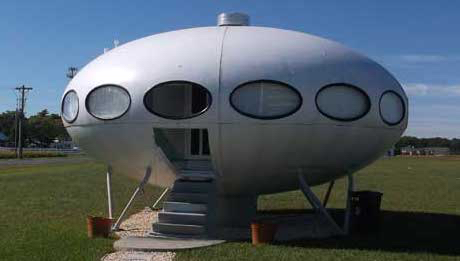 No, this is not the home of George Jetson and family, though it certainly could be. One of the flying-saucer shaped, or "Futuro" homes built in the late 1960s, this one rests at Eagle Crest/Hudson Airfield near Milton and is today used as a rental property. It's been around coastal Delaware for many years now, and it still gets a lot of attention for its unique design and out-of-this-world architecture. It has 16 windows and is composed of fiberglass-reinforced polyester plastic.
Mushroom House (Lewes)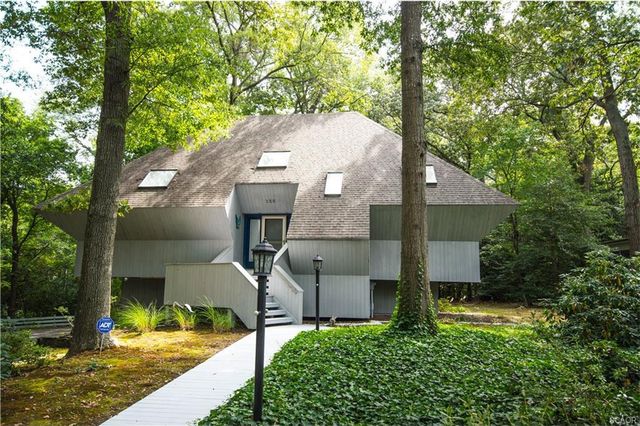 This unique home is located on Covey Creek, about two miles west of downtown Lewes and Cape Henlopen State Park and has been described as "mushroom like" by many. It sits on a quiet cul-de-sac so may not be as well known as some on our list, but it definitely qualifies as one of the more unique homes in coastal Delaware.
Justin's Beach House (Bethany Beach)
We're sure many of you have seen this colorful home with the giant beach chair in the front yard in Bethany Beach, and that's exactly why we've included it here on our list. It's one of the most talked about properties in the area and is also the backdrop for one of the region's greatest human interest stories.
Today serving as a respite for families with cancer, Justin's Beach Home is the home base for those fighting the disease who just need some time away from doctors and hospitals. It is, as the owners like to say, "a place of joy and peace at the beach." We would have to agree.
Decahedron House (Ocean View)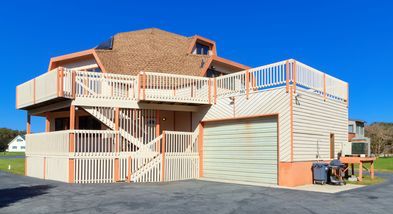 It's almost impossible for this unique home in Ocean View to have any more angles or outdoor decks, making it one of the favorites on our list. With it's panoramic natural views and exquisite woodwork, the custom architectural aspects of this home are certainly one-of-a-kind.
Cannonball House (Lewes)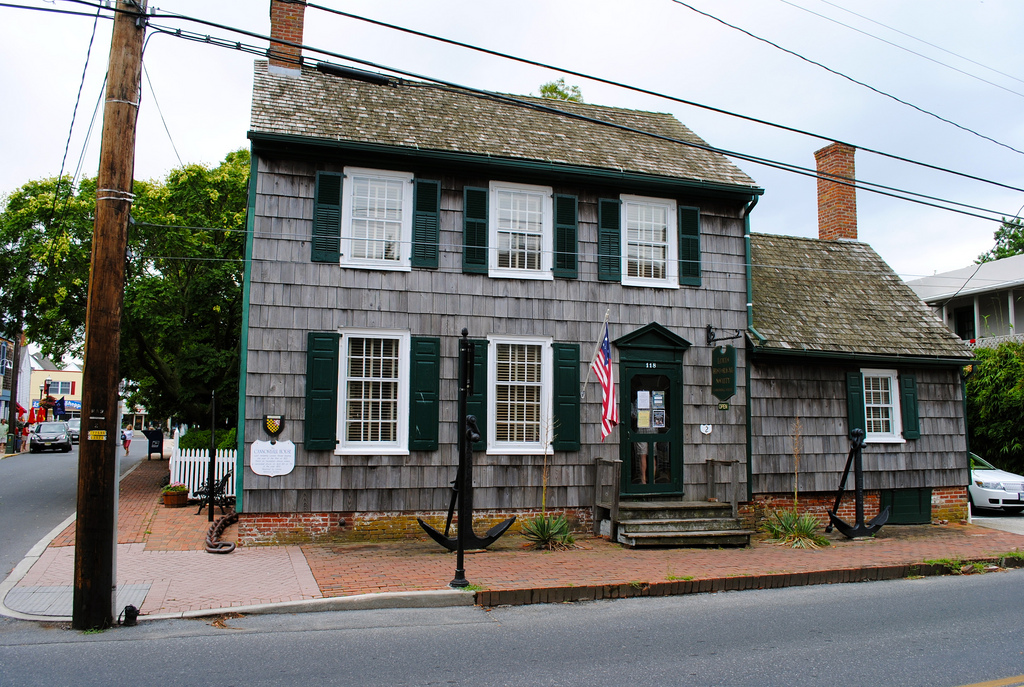 This is the only property on our list that isn't currently a residential home, but it's also one of our all-time favorites and we felt it worthy of inclusion here. I mean, how many other houses around the country do you know of that have a cannonball from the early 19th century sticking out of its foundation?
Built in 1765, the Cannonball House is today owned and operated by the Lewes Historical Society. But it was also used in the past as a private residence, a restaurant, a laundry and, for a short time, as the mayor's office.
Purple House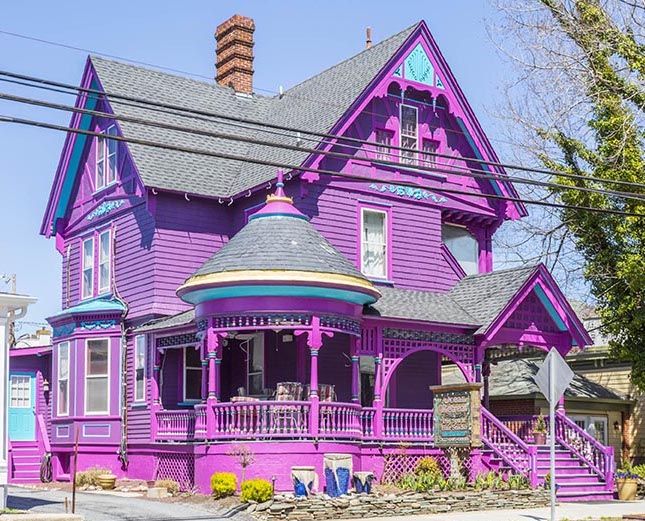 The beautiful Victorian style home on Savannah Road in Lewes is sure to get your attention on the way to Lewes Beach. It's bright, colorful exterior and unique architectural features really make it stand out, even in a town that's filled with historic and larger-than-life homes. It simply had to be included here on our list, due to its beauty and its sheer size and popping bright colors.
Modern Marvel Home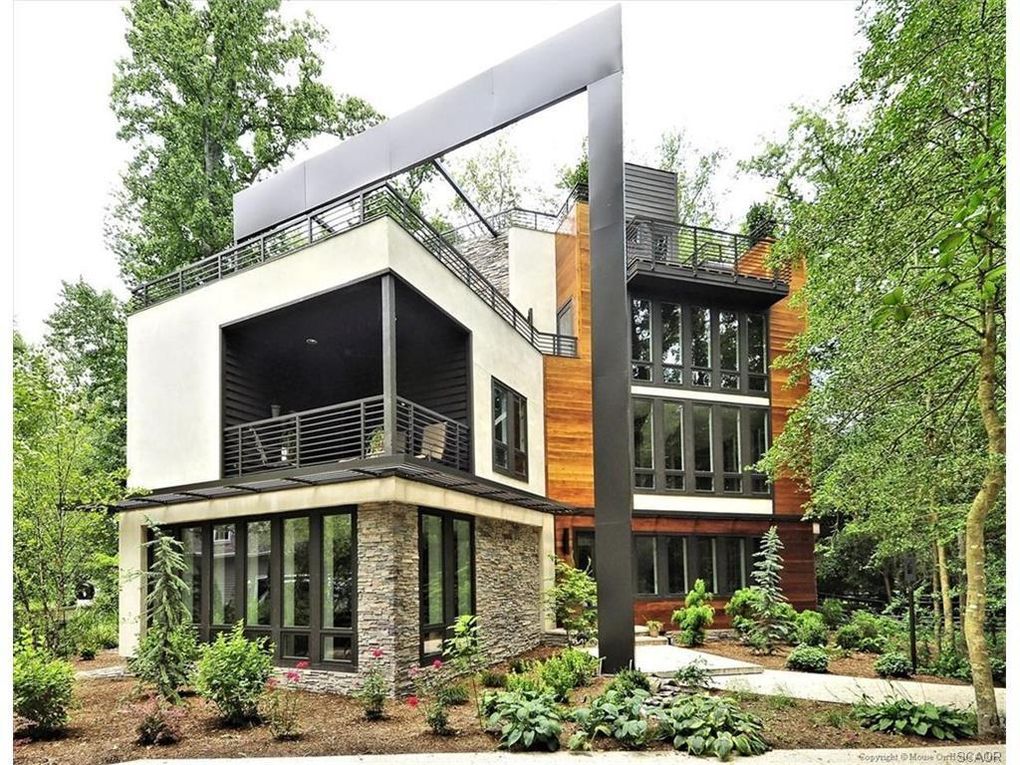 This modern home on London Circle in Rehoboth Beach will get your attention for a number of reasons, including the unique design, the large number of windows, the hard-to-find architectural elements and its outdoor living space. We're told the home can hold more than 150 people and also boasts a commercial elevator and a pair of roof top decks.
Observatory House (Ocean City)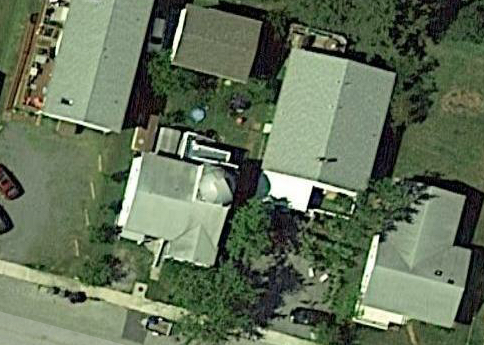 This home on 78th Street in Ocean City is unique because of the observatory on the roof, added by the owner of the property in the late 1980s. At that time, a 16-foot long refractor telescope with a 12-inch lens was installed, which was then one of the largest privately owned telescopes in the country. The home sits in a prime coastal location, but it's because of this roof-top observatory, which you can see in the Google Maps image below, that it makes our list here today.
So, there you have it folks. Nine of coastal Delaware's most unique properties, as discussed and proposed by the staff and licensed agents here at the Oldfather Group.
There are, of course, many more that could have made our list for one reason or another, and there's nothing to say we can't do another list in the near future.
So if you have a home that you think is unique and special and that should be featured here on our blog, please let us know by commenting on either our Facebook or Twitter pages.
Have a great day everyone!