A Trip to the 'Hammock' Means Some of the Best Eats and Craft Brews near Rehoboth Beach
Posted by Dustin Oldfather on Monday, March 14, 2022 at 8:00 AM
By Dustin Oldfather / March 14, 2022
Comment
The Crooked Hammock in Lewes perfectly personifies a recent trend in Delaware and Maryland's coastal region - a comfortable, sit down restaurant that also serves as a brew pub.
It's one of those popular spots these days where you can enjoy a mug of your favorite craft beer at the very place it was made, while also savoring some delicious food at one of the best restaurants near Rehoboth Beach.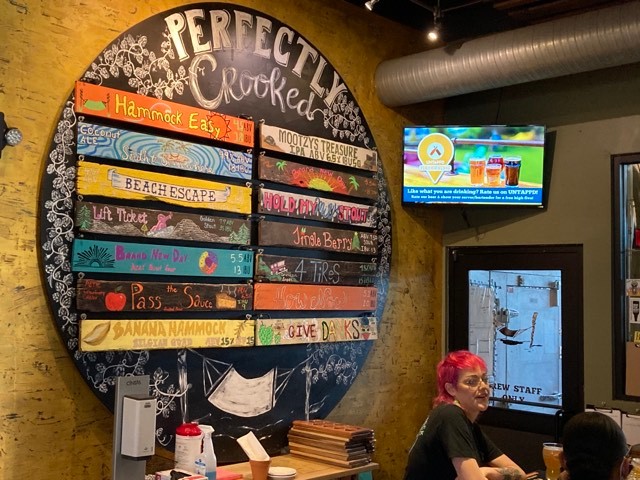 A welcoming feeling hits you from the very moment you enter the Crooked Hammock. With a casual atmosphere, a comfortable bar, the blinking "Beer Happy/Be Happy" sign and the festive backyard area, this is a place you're going to enjoy spending a little time.
And if you head to the Hammock on one of those evenings that features live music and/or trivia contests, all the better!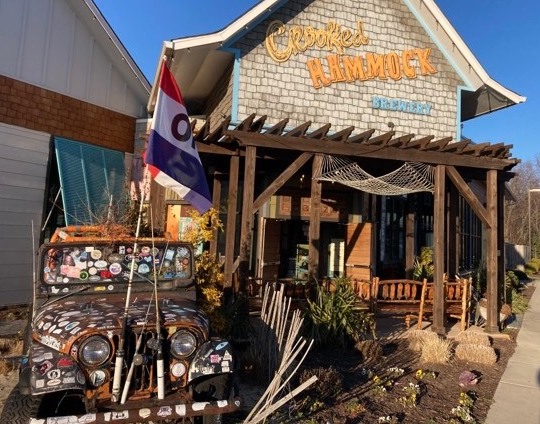 A welcoming atmosphere is one thing, but we know you're coming to the Hammock for the food and drinks. Just be sure to come hungry because there's a lot of great menu items to choose from!
We're going to go over some of our favorites but we certainly can't touch on everything.
That being said, we highly recommend ordering a heaping helping of the Crooked Hammock's famous baked crab dip while waiting for your entree.
This explosion for your taste buds includes piles of blue crab with melted cheese and is served with a generous pile of corn tortilla chips. If you enjoy seafood, it's hard not to love this highlight of the Crooked Hammock's appetizer menu.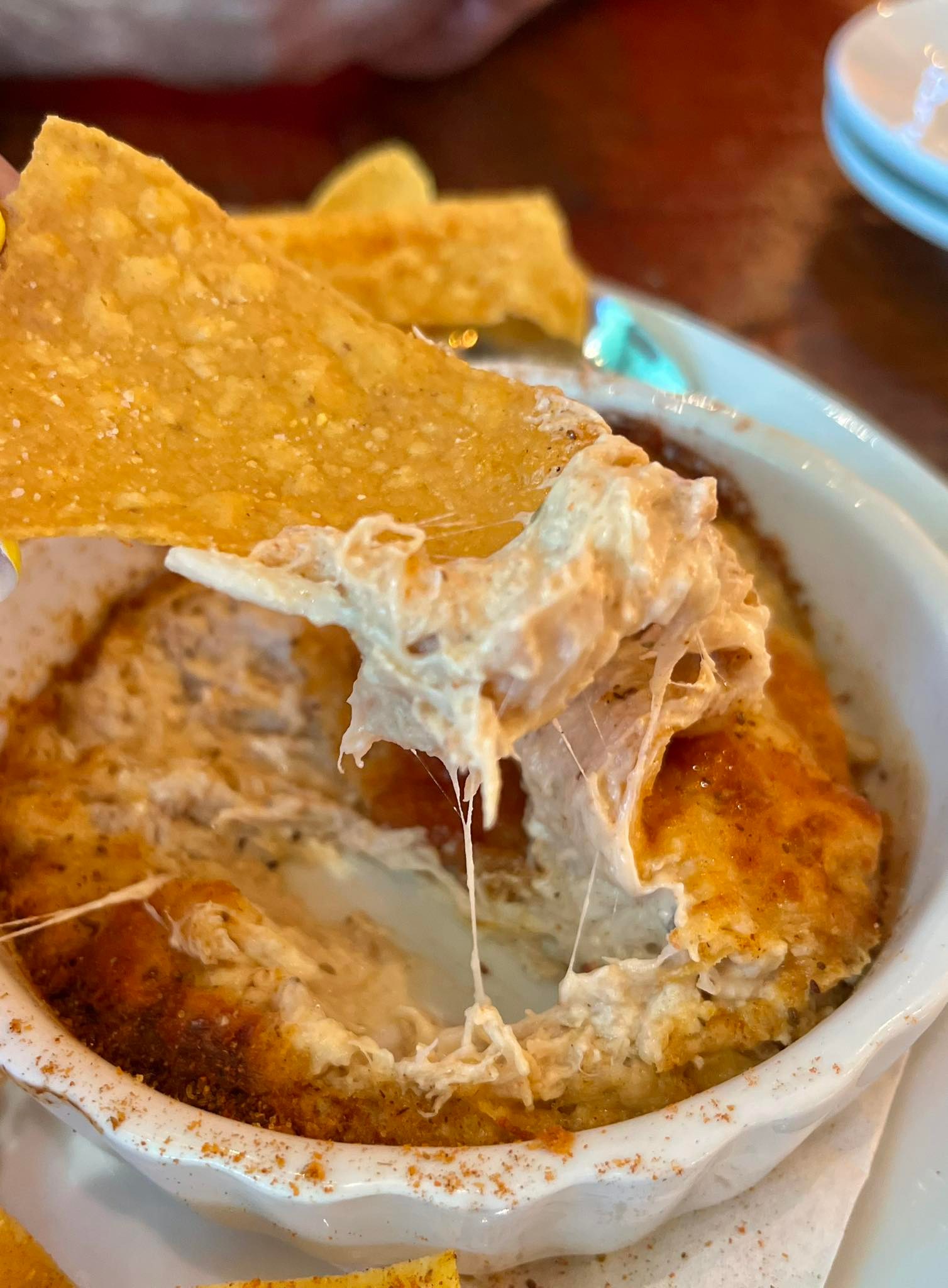 While we highly recommend the crab dip, it's far from the only great choice of appetizers.
Others include smashed avocado, whipped pumpkin ricotta, brew kettle chili, a self-proclaimed "humongous pretzel" and several others.
And if chicken wings are your thing, there are a few great selections there as well!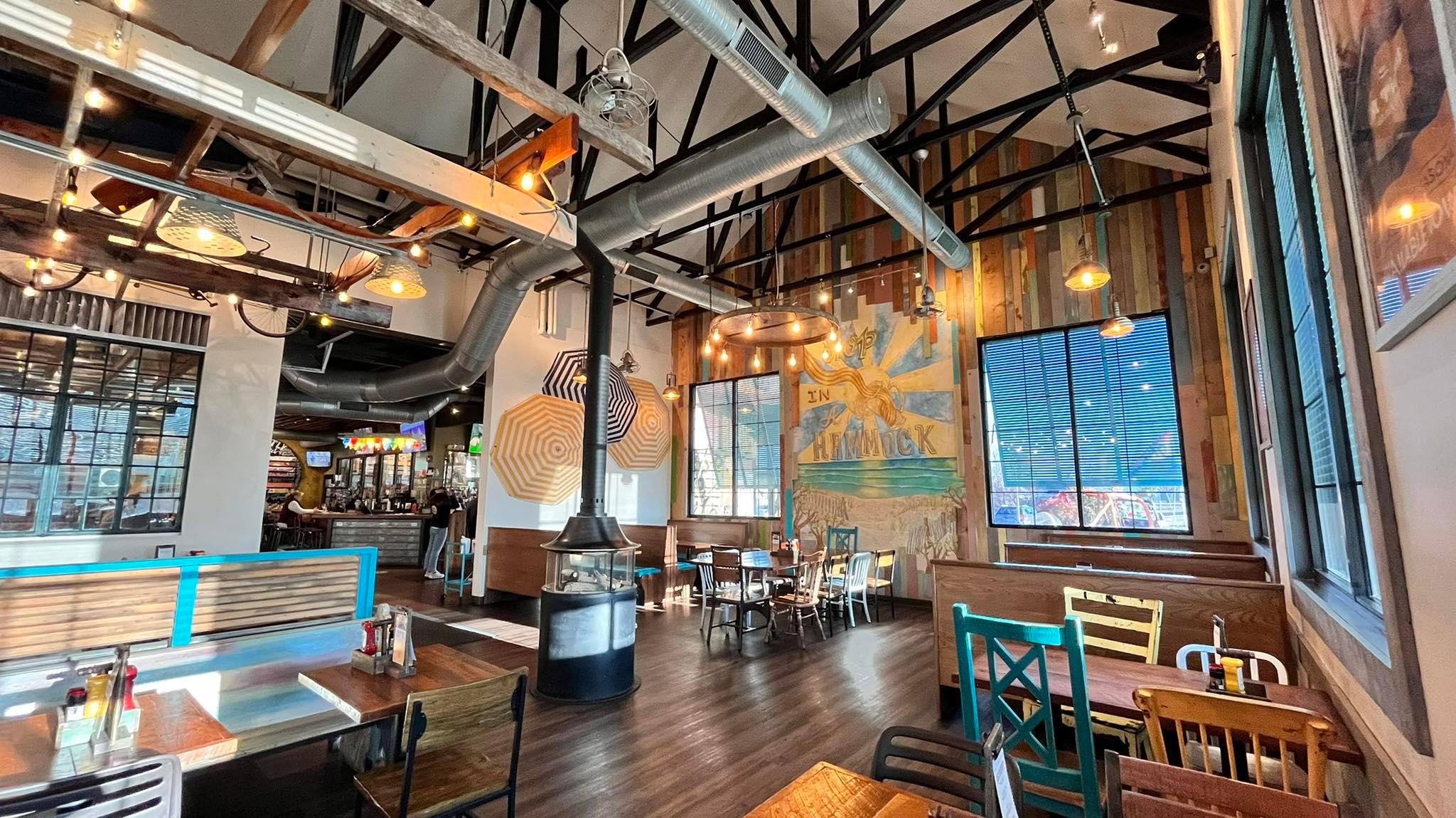 If burgers and sandwiches are more to your liking, the Crooked Hammock has some of the best burgers near Rehoboth Beach, as well as pulled pork, grilled mahi, a double stacked BLT and many other choices on the sandwich menu.
Top burger choices include the backyard burger and the chipotle black bean burger. Both are highlights of a trip to the Crooked Hammock!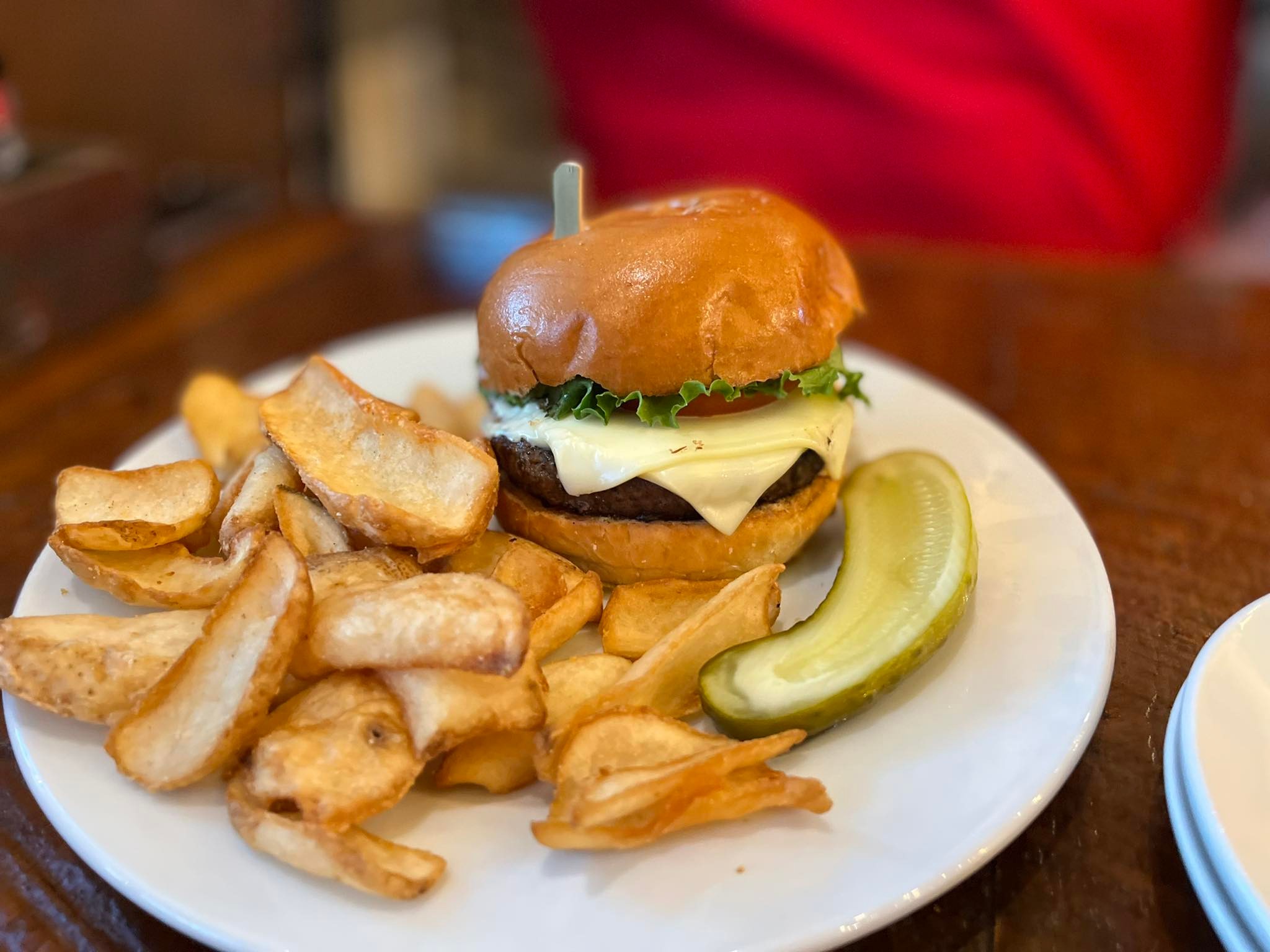 The pulled pork (pictured below), chicken bacon ranch, cran-apple chicken salad and harvest apple grilled cheese are our favorites from the selection of sandwiches.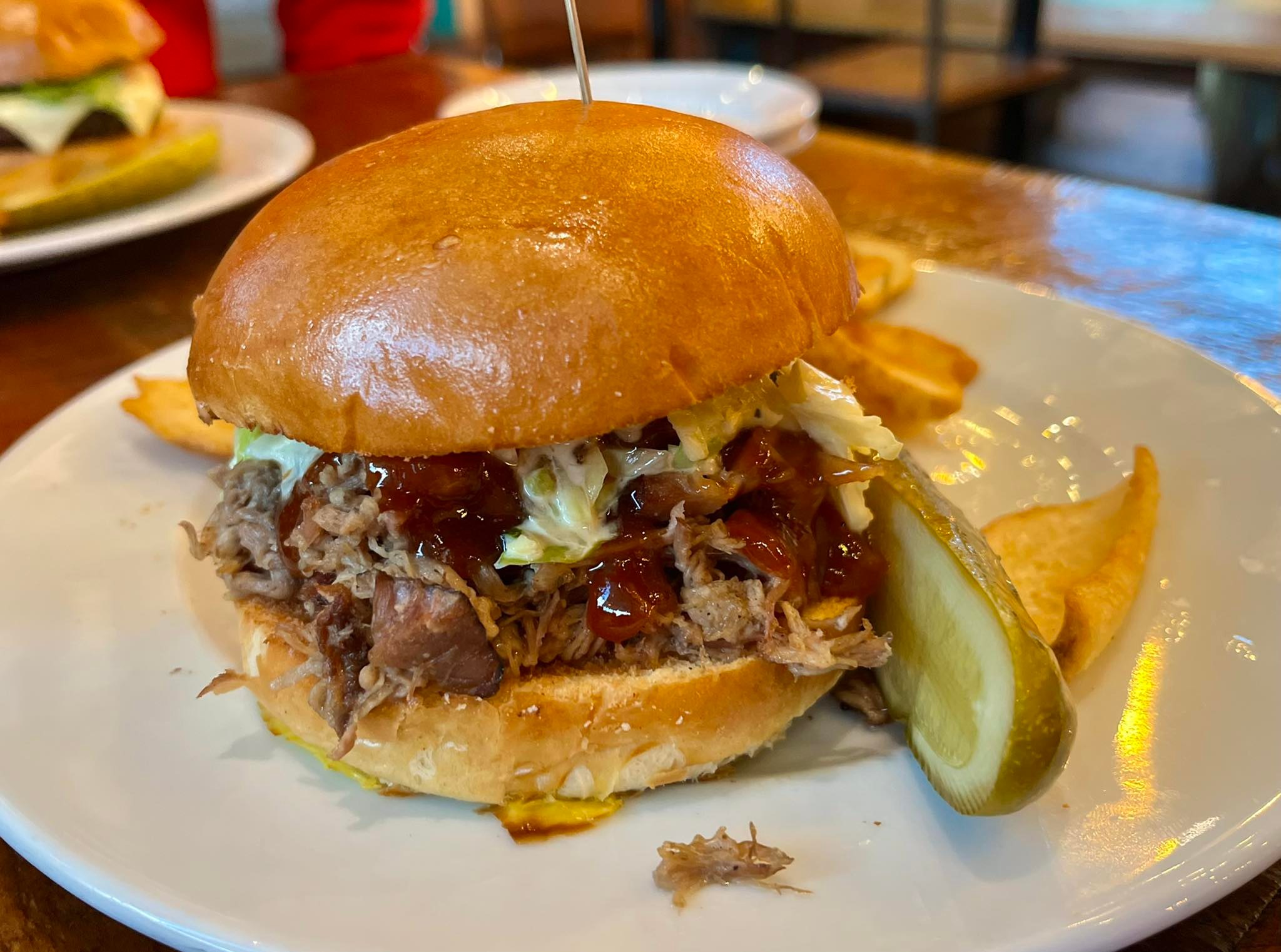 If you crave something a little heavier, the grilled meatloaf, beer can chicken and honey bbq ribs are great choices. Or if you have the family along for your trip to the Crooked Hammock, there's a great kids menu as well.
Of course, no trip to the Hammock is complete without grabbing a drink or two from the bar. This popular Lewes restaurant is known for its wide selection of fantastic craft beers and they're certainly worth a visit all on their own.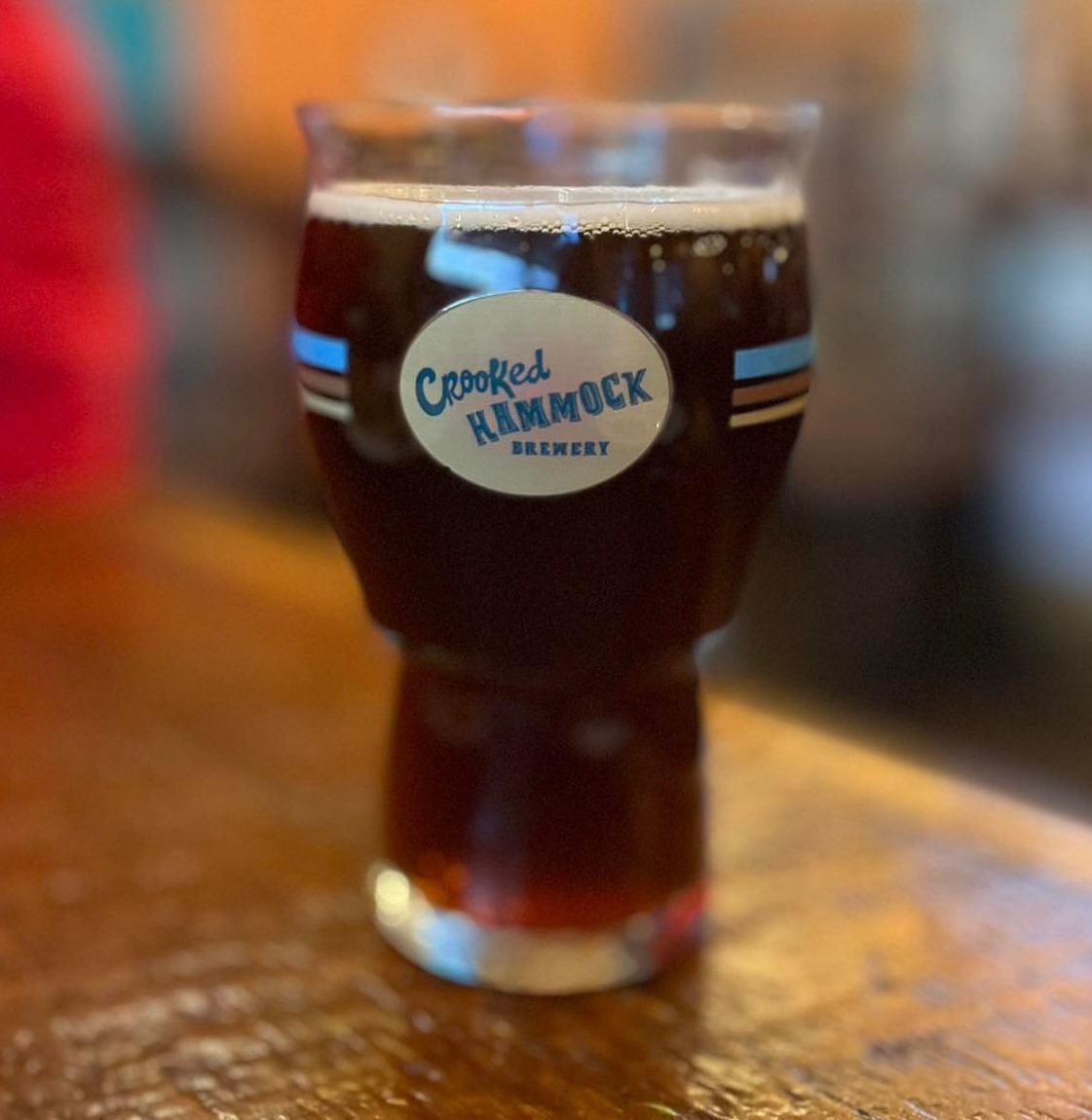 You can find a full selection of the Crooked Hammock's craft brews here. But some of the highlights for us include the "Beach Escape," the "South to Somewhere," "Mootzy's Treasure" and the "Jingle Berry," the latter of which is only available during the holiday season each year.
If you're not a beer fan, the Crooked Hammock also has a nice selection of cocktails on the menu.
Pick your favorite cocktails near Rehoboth Beach and enjoy with your friends and/or family!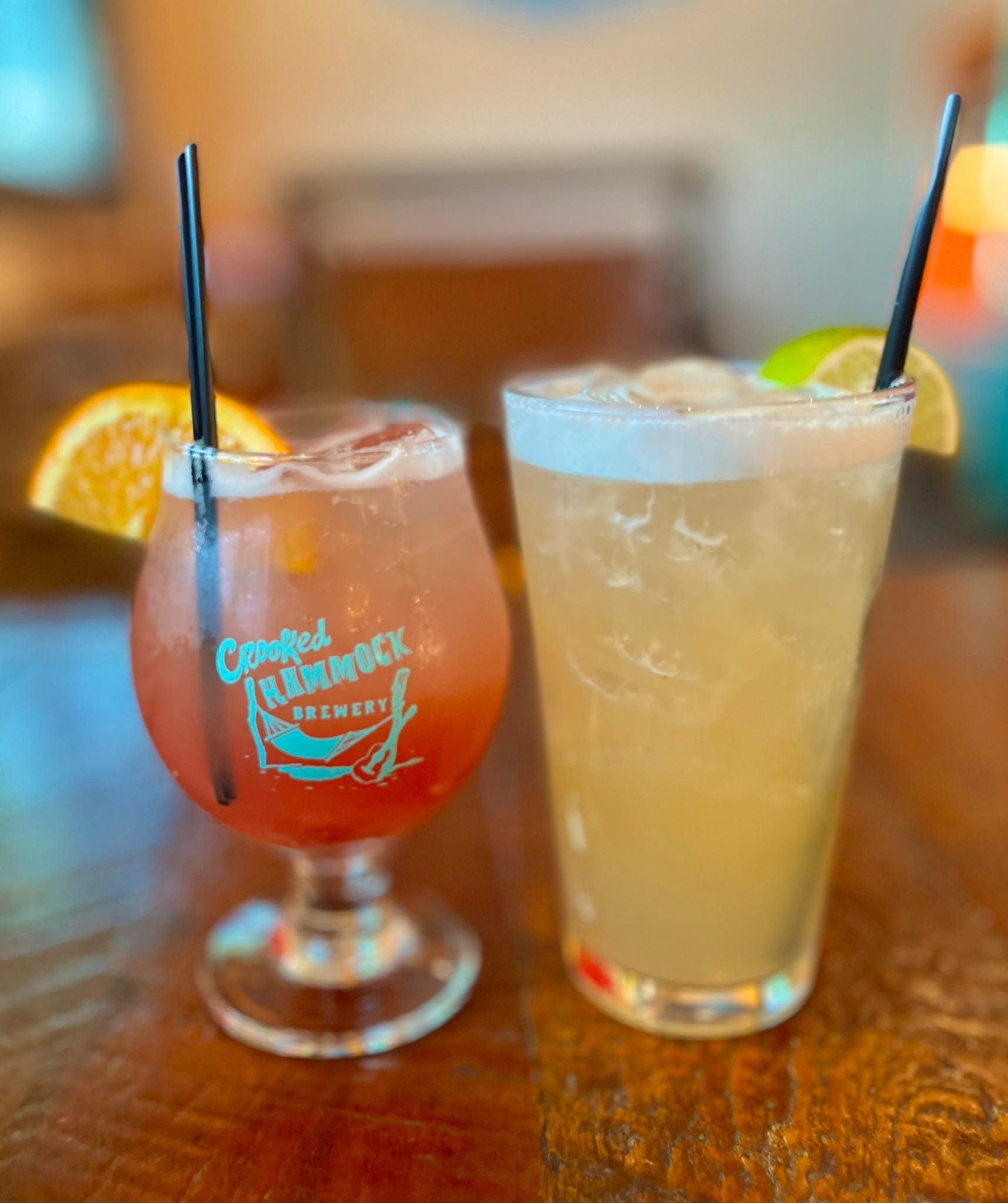 Visiting the Crooked Hammock during the warm weather months also means hanging out in the backyard area of this popular Lewes restaurant and brew pub.
Play some cornhole, listen to a few great tunes and just relax while enjoying life in Delaware's coastal region.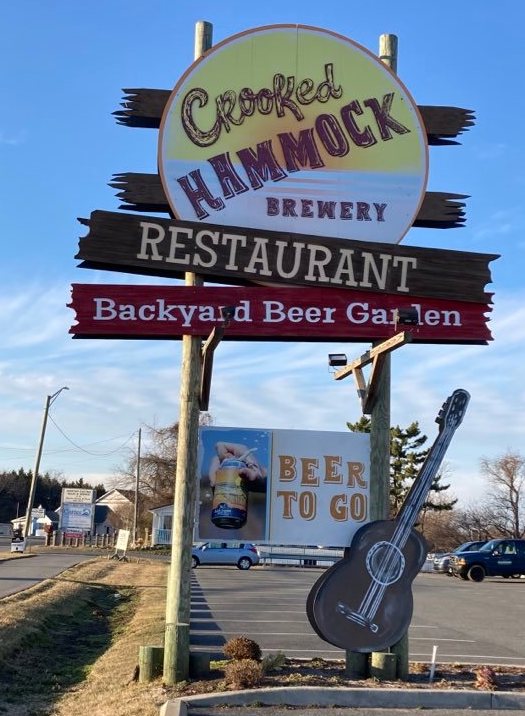 The Crooked Hammock in Lewes is open year-round for residents of and visitors to the Delaware beaches. It's a great spot any time of the year, but particularly when the weather is nice and you can take full advantage of the amenities.
But whenever you happen to visit, come hungry and enjoy some great food while also partaking in one of coastal Delaware's most popular craft beers.
Visit crookedhammockbrewery.com for more information on the Lewes location, as well as the Hammock's other two locations in Middletown, Delaware and Myrtle Beach, South Carolina.