Several Great Events Featured This April Weekend in Delaware, Maryland and Southeastern Pennsylvania
Posted by James Diehl on Wednesday, April 21, 2021 at 11:39 AM
By James Diehl / April 21, 2021
Comment
You know it's getting close to the warm weather season when local events and gatherings begin popping up on the calendar in bunches. And boy, do we have a number of great things to tell you about for this final full weekend of April!
Today's oversized Weekender blog is jam packed with fun and family friendly events in locations ranging from the Delaware and Maryland beaches to northern Delaware, the Annapolis region and more.
There's so much to tell you about, in fact, that we're going to keep this introduction short, concise and to the point. I mean, you came here to hear about the events anyway, right?
So let's get right to it then and prepare for a fun filled weekend at and near the coastal region.
Let's begin in the "Quiet Resort" of Bethany Beach, Delaware:
Ocean to Bay Bike Tour (April 23-24)
This is one of coastal Delaware's premier spring events and features hundreds of bicyclists completing one of five courses – either a 10-mile, a 30-mile, a 50-mile, a metric century or a century route.
This used to be a one-day only event, but organizers now offer the Friday "coastal cruise," featuring a fun ride along Route 1 to the Indian River Inlet Bridge and back. This ride costs $35 and benefits the Center for the Inland Bays.
You can register for the 2021 "Coastal Cruise" by clicking here.
Organized by the Bethany-Fenwick Area Chamber of Commerce, this award-winning local event is held rain or shine and will only be cancelled in the event of extreme weather. All routes begin and end in Bethany Beach and, as always, completion of the route is not mandatory.
Visit www.oceantobaybiketour.com for more information.

Ocean City Home, Condo and Outdoor Show (April 23-25)
This three-day event in Ocean City promises thousands of ideas for your home and will be held at the Roland E. Powell Convention Center on Coastal Highway.
This is the peninsula's largest show of its kind, featuring all the goods and services you need for your home or condominium. There will also be free drawings, door prizes and lots of other bargains and surprises.
Hours are Friday, from 11 a.m. to 5 p.m., Saturday, from 10 a.m. to 5 p.m. and on Sunday from 10:30 a.m. to 3:30 p.m.
Admission prices are $5 for adults and there is no charge for attendees 13 and under. Members of the military, police departments and fire departments are also granted complimentary entrance, as long as they have valid identification.
Learn more about this year's Home, Condo and Outdoor Show here.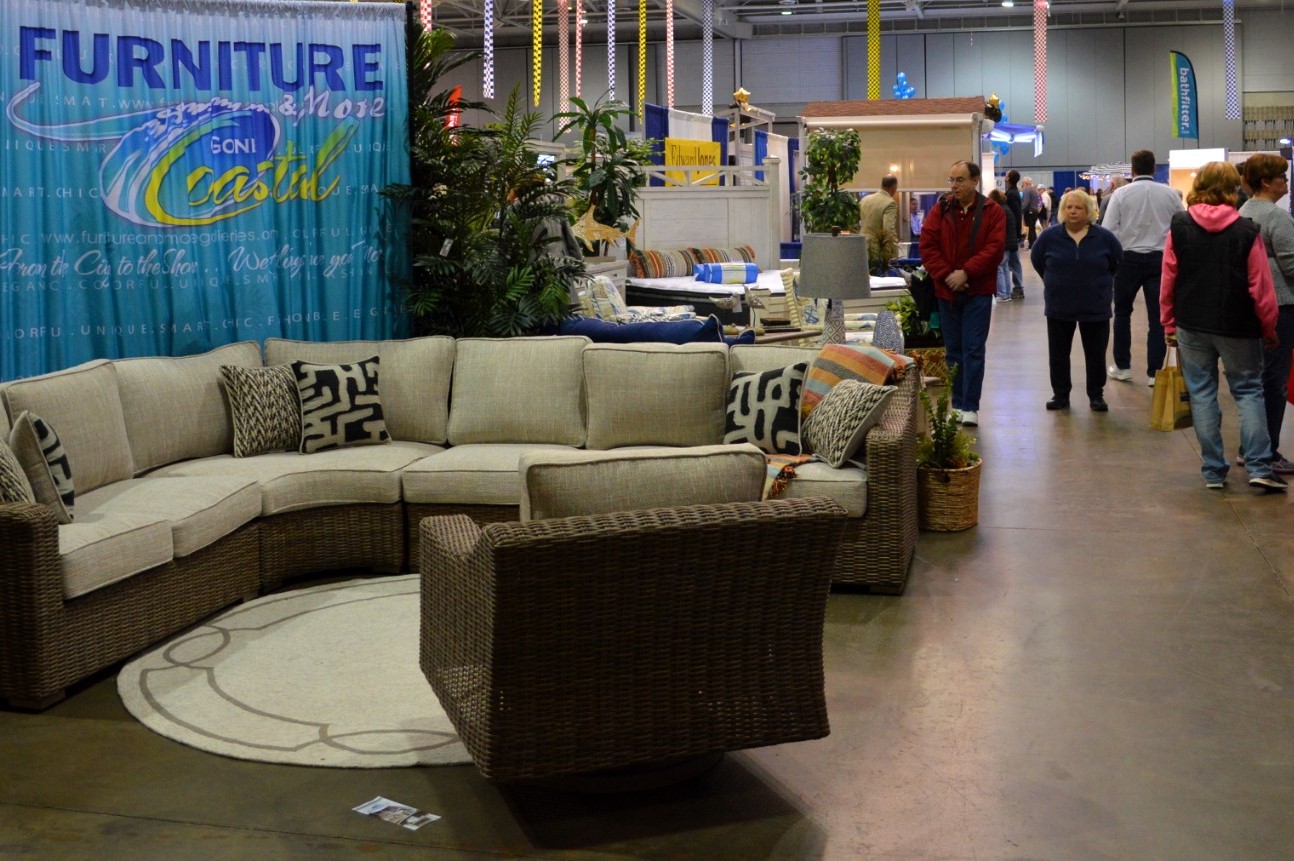 Maryland International Kite Festival (April 23-25)
The 2021 Maryland International Kite Festival is scheduled for this weekend in beautiful Ocean City, Maryland.
Held on the beach between 3rd Street and 7th Street, this annual festival features three days of kite flying, as well as exhibitions and demonstrations. There will also be stunt and power kite lessons each day.
Festivities begin each day at 9 a.m., and this event is free and open to the public.
The 2021 festival features some of the best kite flyers from around the world and is held in coordination with the Town of Ocean City and The Kite Loft.
Learn more about the 2021 Maryland International Kite Festival by clicking here.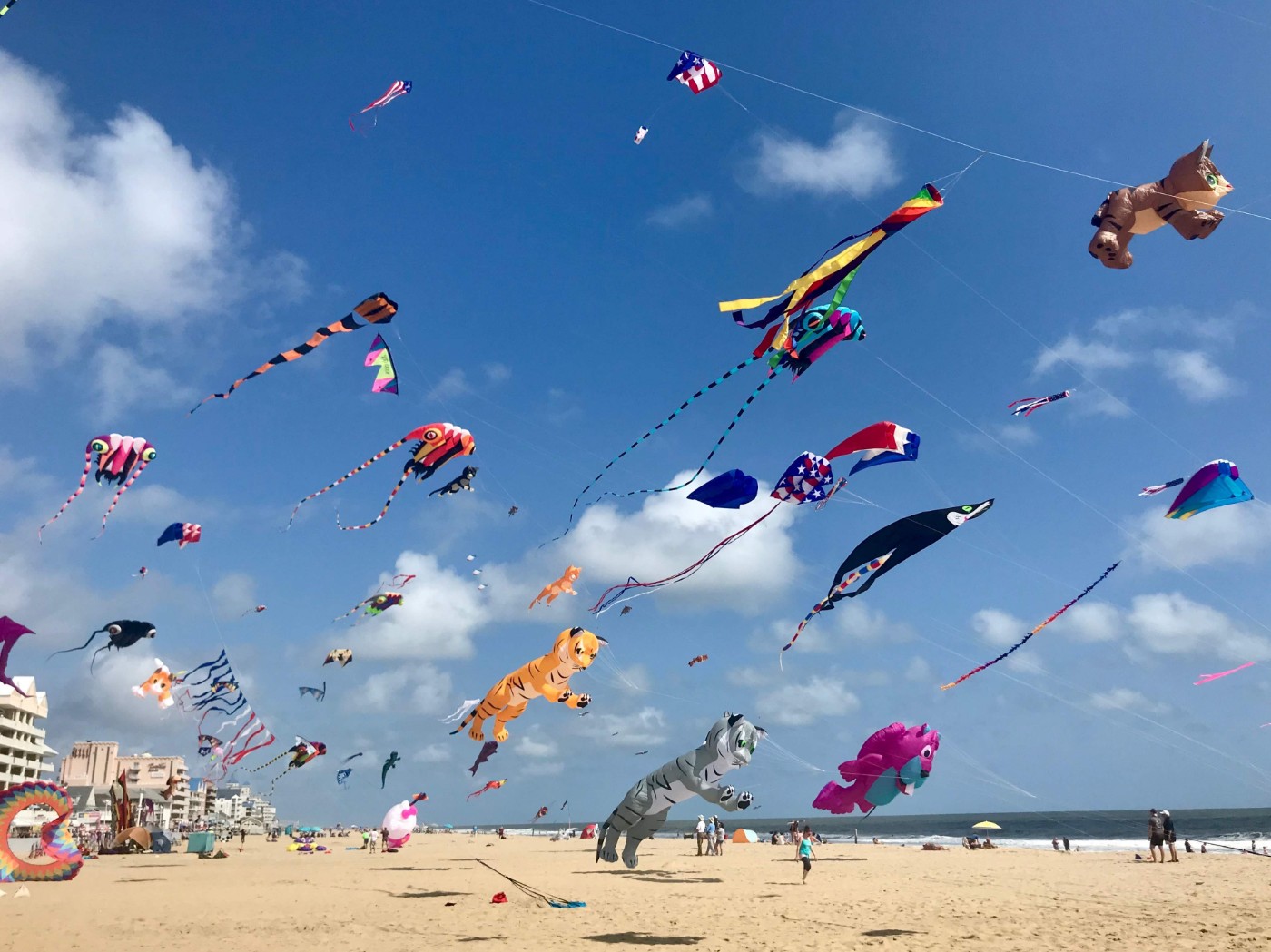 Spring Birding Weekend (April 21-25)
If you love wildfowl, then these five days in coastal Delaware and Maryland are made just for you.
This 25th annual event includes boat trips, paddling treks and expeditions on foot during the spring migration through Delmarva of many different species.
There are several different sites and locations included on this year's schedule, including Cape Henlopen State Park, Prime Hook National Wildlife Refuge, Redden State Forest, Smith Island and several more.
Visit the event page on www.delmarvabirding.com for more information on this five-day, two-state excursion.

18th Annual Annapolis Book Festival (April 23-24)
Moving across the Chesapeake Bay Bridge to the Annapolis area now, this weekend marks the 18th year for the popular Annapolis Book Festival.
This year's event will be held virtually due to the coronavirus pandemic, but there's still lots to see and do, albeit from the comfort of your own home.
This free annual event typically draws national and international authors and 2021 is no different, as Wes Moore, Heather McGhee and D. Watkins will all be making appearances.
The hours for the event are Friday from 7 to 9 p.m., and both Saturday and Sunday from 10 a.m. to 8 p.m.
Learn more at the event website by clicking here.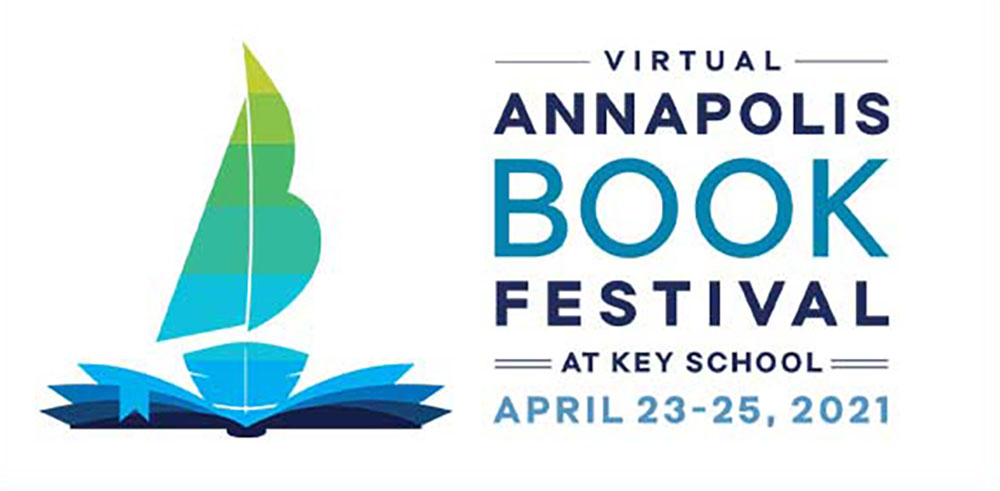 Earth Day Indie Artist Market (April 24)
Celebrate Earth Day 2021 by taking a short drive over to Eastern Shore Yoga in Easton and participating in the 2021 Earth Day Indie Artist Market on Saturday, April 24.
There will be a whole lot of local small businesses and artists on hand for this fun event, including May Die Art, YogiAllie, Whole Soul Art, Zensations by Jen, Wild Child Concrete and several others.
Grab some shaved ice while you're there and be sure to help out your local vendors and small businesses.
Learn more on the event's Facebook page here.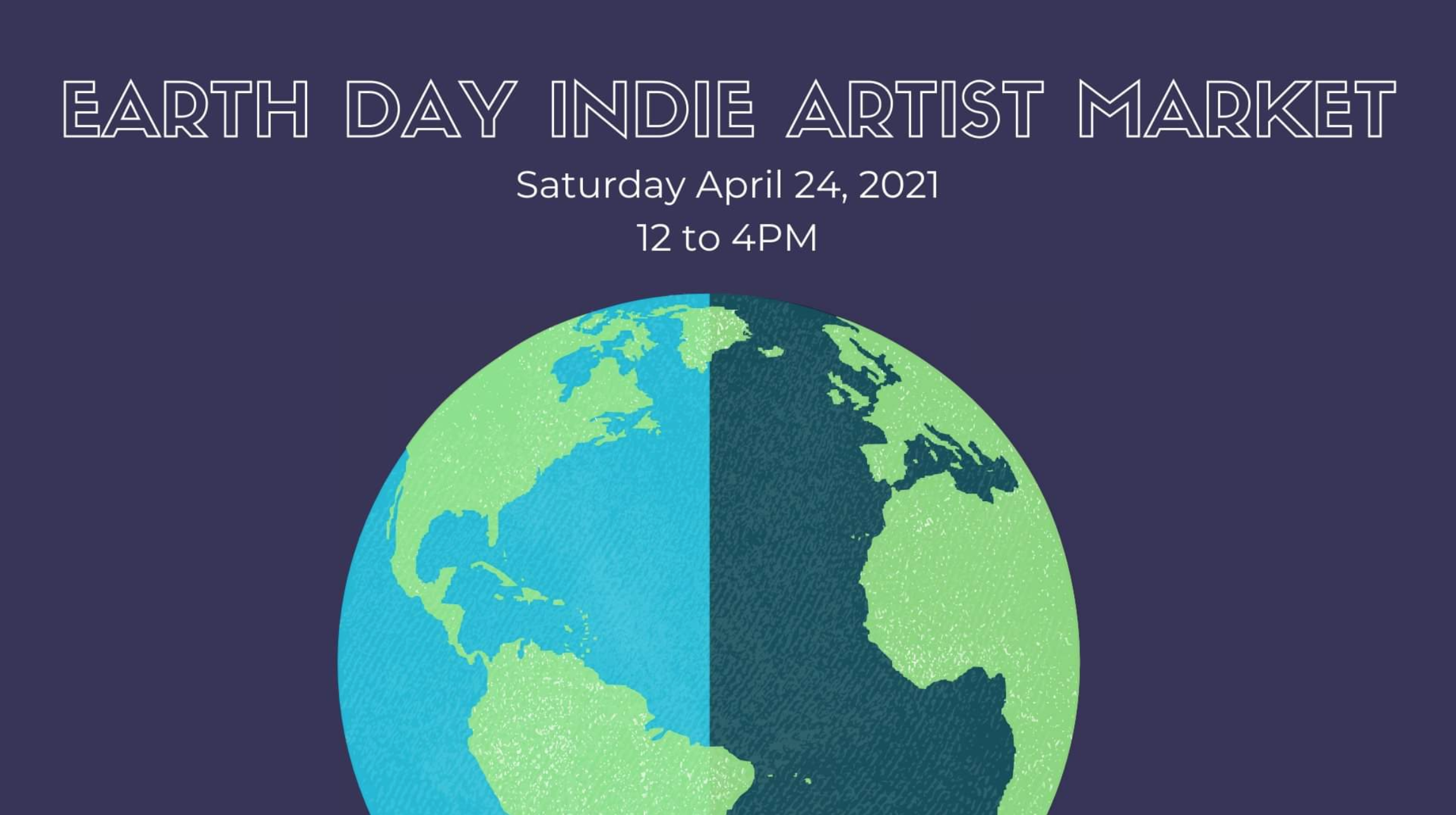 Women Owned Food Truck Festival (April 24-25)
If you're hungry this weekend, it's a great opportunity to hop in the car and take a short road trip to Chaddsford Winery in Chadds Ford, Pennsylvania for a special food truck festival designed to promote female owners.
Admission to this event is free but there will be capacity restrictions in light of COVID related health mandates. The event is scheduled to run between 12 and 7 p.m., on Saturday and from 12 to 6 p.m., on Sunday.
There's going to be a lot of food and drinks available during this two-day event from several area food trucks. Confirmed attendees include Gotta Lotta Gelata, Mama Mia, Natalie's Fine Foods, Surf and Turf, Kona Pizza, Signature by Angel and several others.
Live music will be provided throughout the event by Sam Capolongo, Legacy Band, Matt Spitko and Little Red Rooster Band.
Learn more about this event at www.chaddsford.com.

Longwood Gardens Spring Blooms (April 24)
Take in acres of natural beauty this weekend at the beautiful Longwood Gardens in Kennett Square, Pennsylvania, just across the Delaware state line.
It's Spring and that means Longwood Gardens is coming back to life and this weekend is the perfect chance to see all of the flowering trees, green foliage and beautiful flowers that mark this special time of year.
If you're planning on visiting Longwood Gardens, however, you do need to book your trip ahead of time by visiting www.longwoodgardens.org.
This is due to capacity restrictions that are still in place in the state of Pennsylvania, due to the ongoing coronavirus pandemic.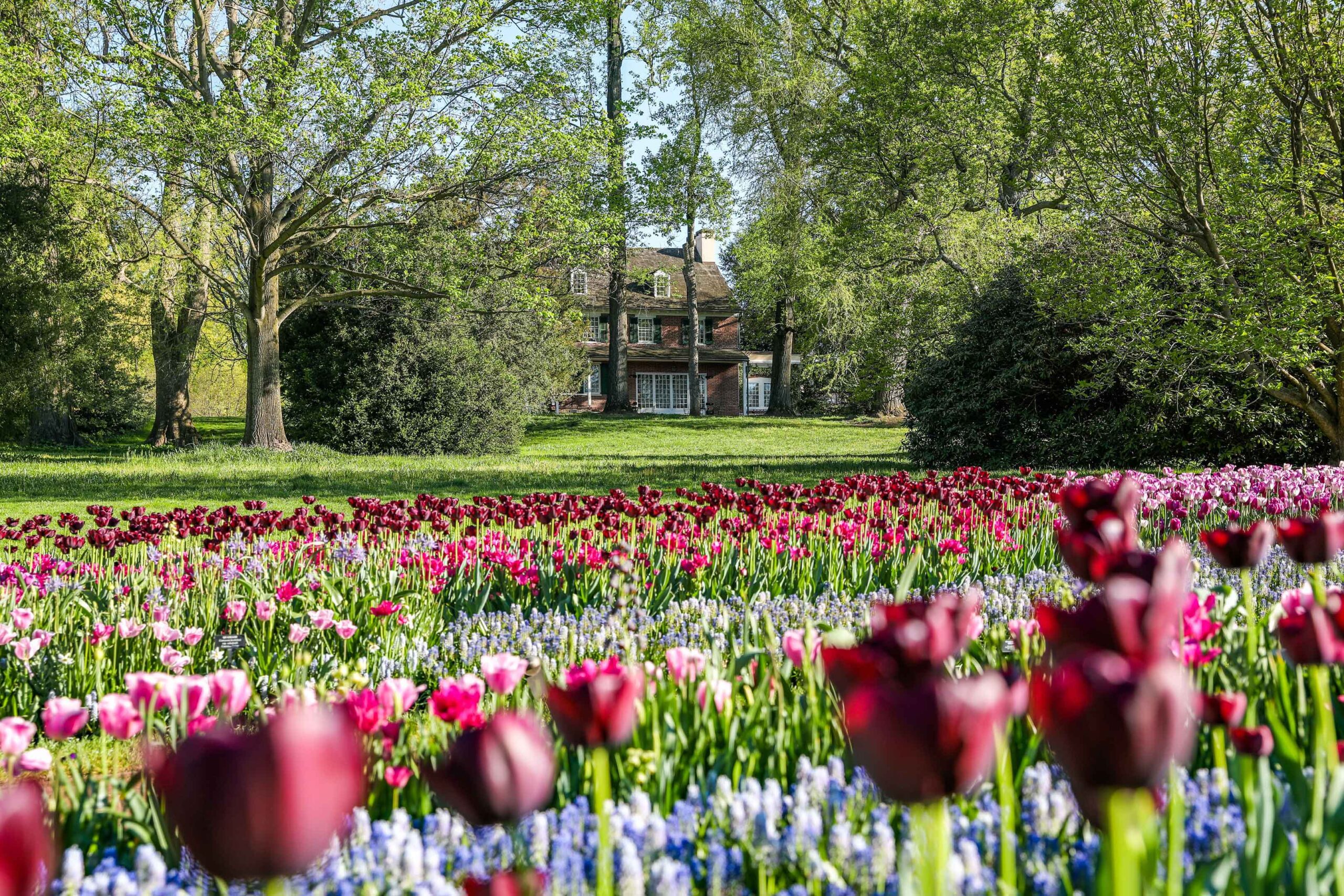 Broadwalk on the Boardwalk (April 25)
The "Broadwalk on the Boardwalk" is always a fun Springtime event in the "Nation's Summer Capital" of Rehoboth Beach. And even though this year's event is going to have to be held virtually, you just know the fun folks at CAMP Rehoboth are going to find a way to make it a party.
Scheduled for 10 a.m. to 1 p.m., this Sunday, April 25, the CAMP Rehoboth organizers urge everyone to get outside and do your walk this year in support of the Delaware Breast Cancer Coalition.
Participants are encouraged to wear their best "Broadwalk Attire" and join in the fun anytime on April 25 and to post their photos on the group's Facebook page.
Pink boas are also on sale for a suggested donation of $10.
Learn more about the 2021 "Broadwalk on the Boardwalk" by clicking here for the event website.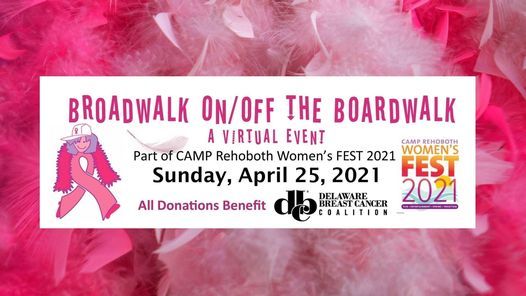 Keep visiting www.theoldfathergroup.com every week for the latest events and happenings taking place at the Delaware and Maryland beaches, as well as northern Delaware, southeastern Pennsylvania and greater Annapolis.
And whatever you plan on doing this weekend, have a great time here in the coastal region.
Featured Events In April
Coastal Delaware/Maryland
Lewes Tulip Festival (April 2-11)
Ocean City Easter Egg Hunt (April 3)
Dewey Beach Easter Egg Scoop (April 3)
Trap Pond Jeep Jamboree (April 9-10)
Delaware Spring Birding Weekend (April 21-25)
True Blue International Jazz Day (April 29-30)
Ocean City Home, Condo and Outdoor Show (April 23-25)
Maryland International Kite Festival (April 23-25)
Northern Delaware/Chester County, PA
Annual Kite Fest at Brandywine State Park (April 1-10)
Daffodil Day at Winterthur (April 17)
Drag Diva Brunch (April 25)
Del-Art Cinema Drive-In Movies (Month of April)
Wilmington Restaurant Week (April 26-May 1)
Longwood Gardens Spring Blooms (April 24)
Women Owned Food Truck Festival (April 24-25)
Annapolis
Annapolis Arts Alliance Annual Petite Squares Exhibit (April 9-17)
Annapolis by Land & Sea - Family Field Trip (April 14)
18th Annual Annapolis Book Festival (April 23-24)
Anne Arundel County Farmer's Market (Every Sunday)
Kent/Queen Anne's/Talbot Counties - Maryland
Bay Bridge Boat Show (April 15-18)
Eastern Shore Sea Glass Festival (April 24)
Eastern Shore Camping Weekend at Tuckahoe State Park (April 30-May 2)
Earth Day Indie Artist Market (April 24)