Chesapeake Bay Balloon Festival Kicks Off the Final Weekend of July
Posted by Dustin Oldfather on Wednesday, July 28, 2021 at 12:00 PM
By Dustin Oldfather / July 28, 2021
Comment
These final few days of July bring a couple of noteworthy events to the local region, in addition to the conclusion of the annual Delaware State Fair in Harrington and some worthwhile happening in upstate Delaware.
We hope everyone is enjoying the Summer of 2021 at and near the beaches and making the most out of what is always one of the best times of the year. There's a lot of good things going on and that will continue well into the fall when some of the year's biggest events take center stage.
But before we get to the much anticipated Fall Festival Season, we have some great things to tell you about for the extended weekend of July 30 through August 1 at and near the Delaware and Maryland beaches.
So let's jump right into it with a preview of one of the mid-Atlantic's largest hot air balloon festivals, held just a short distance away in Talbot County, Maryland.
Chesapeake Bay Balloon Festival (July 30 - August 1)
If you're looking for a fun, family-friendly festival for this final weekend of July, head on over to Cordova for the always festive Chesapeake Bay Balloon Festival.
Scheduled for July 30 through August 1 at Triple Creek Winery in Cordova (see map above for directions), this event features three days of fun centered around some of the region's finest hot air balloons.
Click here for the full schedule of events for the three-day festival, which includes hot air balloon rides, tethered balloon rides, live music, food trucks, games for the kids and even an on-site mechanical bull for those who want to give it a try.
This mid-summer festival is always well attended and gets rave reviews, so hop in the car and take the quick trip over to Talbot County for the 2021 Chesapeake Bay Balloon Festival.
A portion of proceeds raised during the event goes to benefit local fire departments and municipalities.
Learn more about this year's balloon festival here.

Finale of Delaware State Fair (July 29-31)
The 2021 Delaware State Fair wraps up this weekend, but there's still a few days left to get to Harrington and enjoy all of the fun.
As always, the State Fair features an eclectic mix of events and activities for attendees, including the always popular carnival rides, a wide selection of "fair food," games and livestock exhibits.
And don't forget some of the favorities like the "Hollywood Racing Pigs," "Circus Hollywood," the "Disc Connected K9s" and the camel show.
Headline acts for the final few days of the fair include "38 Special" on Friday, July 30 and Zach Williams on Saturday, July 31.
Visit www.delawarestatefair.com for more information.
White Marlin Open/Marlin Fest (August 2-6)
This event actually doesn't kick off until Monday, but it will be half over by the time our next "Weekender Blog" comes out, so we're going to feature it here today.
The five-day White Marlin Open is the world's largest billfish tournament and is being held for the 48th year in Ocean City. Hundreds of teams are expected to compete in 2021 for prize money in the millions of dollars.
Last year's tournament drew more than 3,000 contestants in categories that included white marlin, blue marlin, tuna, wahoo, dolphin and shark.
New for 2021 is the accompanying Marlin Fest, which will be held each day at the 3rd Street Bayside Ballpark in Ocean City. It will feature a festival-like atmosphere, as well as real-time views of the tournament weigh-ins.
Ocean City has been known as the "White Marlin Capital of the World" since given that moniker by President Franklin D. Roosevelt in 1939. And judging by the size and popularity of this yearly fishing tournament, that nickname will probably be around for some time to come.
To learn more about the 2021 White Marlin Open, visit www.whitemarlinopen.com.

Summer Craft Fair at the Chase Center (July 31)
The Chase Center in Wilmington will host one of the region's largest craft fairs this Saturday, July 31, from 10 a.m. until 4 p.m.
The event is hosted by the Pennsylvania Guild of Craftsmen and typically draws attendees from Delaware, Pennsylvania, New Jersey and Maryland.
The show is open to artists and artisans from around the country, with an admission price of $5.
Learn more about this show by calling 610-570-2343 or visiting www.pacrafts.org.
Bear Drive-In Theater Grand Opening (July 30)
The much publicized drive in theater in Bear is holding its grand opening this Friday evening, July 30, with a showing of "Fast and Furious 9" on one screen and "Jungle Cruise" on the other.
Gates open at 7 p.m. with the movies beginning at around 8:30.
The new drive-in theater in Bear is the state's first such theater since the one in Harrington closed more than 10 years ago. It was made using old cargo containers.
Each screen on the site can accommodate around 150 cars. Tickets cost $15 for adults and come with a large popcorn and a soft drink.
The new drive-in theater is located on Bear-Christiana Road behind Lowe's Home Improvement (see map above).
Beginning Friday, August 6, the theater will be open every night of the week except for Mondays and Tuesdays.
The website for the brand new drive-in theater is still under construction, but tickets can be purchased online at www.beardrivein.com as soon as it goes live.
Southern Delaware Farmers Markets (All Summer)
With the area's sweet corn crops in full harvest, there's no better time than right now to pay a visit to one or more of southern Delaware's fantastic farmers markets.
Held throughout the summer on various days of the week, you should have no trouble finding some great local produce, while also supporting our local farmers and small businesses.
For your convenience, here's a listing of local farmers markets and how and when you can find them:
Bethany Beach Farmers Market - Across the street from PNC Bank (Sundays from 8 a.m. to 12 p.m., through September 5).
Rehoboth Beach Farmers Market - Grove Park (Tuesdays from 11 a.m. to 2 p.m., through October).
Farmers Market at Sea Colony - South Bethany (Wednesdays from 8 a.m. to 12 p.m., through August).
Milton Farmers Market - Cancelled for 2021, but will be returning in 2022.
Broadkill Farmers Market - Milton Riverbank (Fridays from 4 to 7 p.m., through September 24).
Historic Lewes Farmers Market - George H.P. Smith Park (Saturdays from 8 a.m. to 12 p.m., through September 25).
Riverwalk Farmers Market - Milford Riverwalk (Saturdays from 9 a.m. to 1 p.m., through October).
Nassau Valley Vineyards Farmers Market - Nassau Valley Vineyards in Lewes (Sundays from 12 to 3 p.m., through the summer).
Millsboro Farmers Market - Millsboro Town Center (Saturdays from 8 a.m. to 12 p.m., through September).
Movies on the Beach (July 30 - August 2)
It's that time of the year when the popular Movies on the Beach programs are plentiful at the Delaware and Maryland beaches.
These are held throughout the summer in Bethany Beach, Dewey Beach and Ocean City, as well as Lefty's Drive-In Theater in Lewes.
Held every Monday night during the season in Dewey and Bethany, family friendly movies hosted by these two resort towns are fun for everyone. Bring your family, a blanket and some popcorn to the beach for family movie night!
Movies start at approximately 8:30 p.m. on the beach at Dagsworthy Street in Dewey Beach and Garfield Parkway in Bethany Beach. This week's selection (Monday, August 2) in Dewey Beach is "Tom & Jerry" and in Bethany Beach is "Deep."
Selections coming up at Lefty's over the next few nights include "Superbad" on Thursday, July 29, and "Star Wars: The Force Awakens" on Tuesday, August 3.
Ocean City will also be hosting movie nights for 2021 on Monday, Wednesday and Friday evenings on the beach at both 27th Street and 118th Street. Call 410-250-0125 for more information.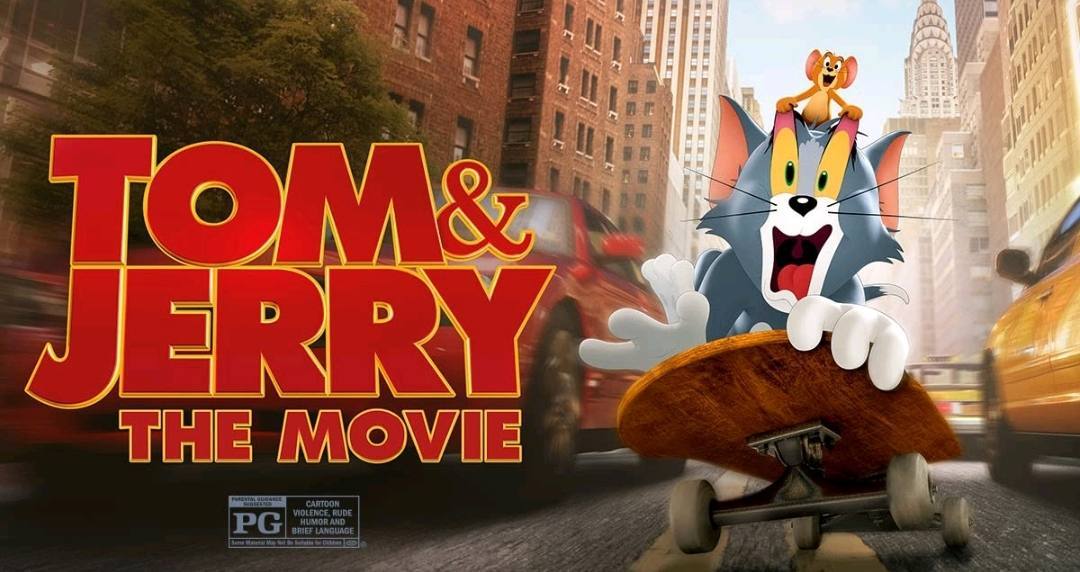 Outdoor Concerts and Events (July 30 - August 2)
There are great concerts and events planned for this weekend at several area venues. Highlights over the next few days include:
Friday, July 30 - Lower Case Blues
Saturday, July 31 - High Noon
Sunday, August 1 - The English Channel
Thursday, July 29 - Christoper Westfall
Thursday, July 29 - Jocelyn & Chris
Thursday, July 29 - Jamey Johnson
Friday, July 30 - Hollywood Nights - A Bob Segar Experience
Saturday, July 31 - An Evening with Straight No Chaser
Monday, August 2 - United States Coast Guard Band
Keep visiting www.theoldfathergroup.com every week for the latest events and happenings taking place at the Delaware and Maryland beaches, as well as northern Delaware, southeastern Pennsylvania and greater Annapolis.
And whatever you plan on doing this weekend, have a great time here in the coastal region.