Ocean City Air Show Highlights This Weekend's Events Calendar
Posted by James Diehl on Wednesday, June 16, 2021 at 10:00 AM
By James Diehl / June 16, 2021
Comment
As is the case during most of the summer and fall, we have a full schedule of events and festivals to tell you about for the weekend of June 18-20, particularly in the coastal region.
The majority of our featured events for this weekend are, in fact, at or near the beaches. So if you're in the area, it's a great opportunity to get outside and enjoy some of what the region has to offer.
Events in Annapolis and Centreville are also on our list for this week, which honestly offers up a little bit of something for everyone.
The big kahuna on the calendar for this next to last weekend of June is the always spectacular Ocean City Air Show. If you've never been, this is an event that's well worth the drive and we encourage you to check it out.
We also have a full slate of events to tell you about at the Delaware beaches, so let's just jump right into it.
We begin with the already mentioned Ocean City Air Show, which has a full two-day schedule lined up for everyone this year.
Ocean City Air Show (June 19-20)
The United States Air Force Thunderbirds will be highlighting this weekend's Ocean City Air Show, always one of the biggest events of the summer in Maryland's favorite summertime playground.
Seen all over the resort, this is one of the biggest air shows on the East Coast and will be held on Saturday, June 19, and Sunday, June 20, in Ocean City.
Other performers scheduled to appear this weekend include the A-10 Thunderbolt II, the F-22 Raptor Demo Team, the SOCOM Para-Commandos, the Geico Skytypers and the Air Force Heritage Flight, among others.
Spectators can simply find a spot on the beach to watch the show or VIP and Premium Viewing spots are available for the weekend, ranging from $39 for the "Drop Zone Beach" to $329 for "VIP Skyboxes."
Visit www.ocairshow.com for more information on the 2021 Ocean City Air Show.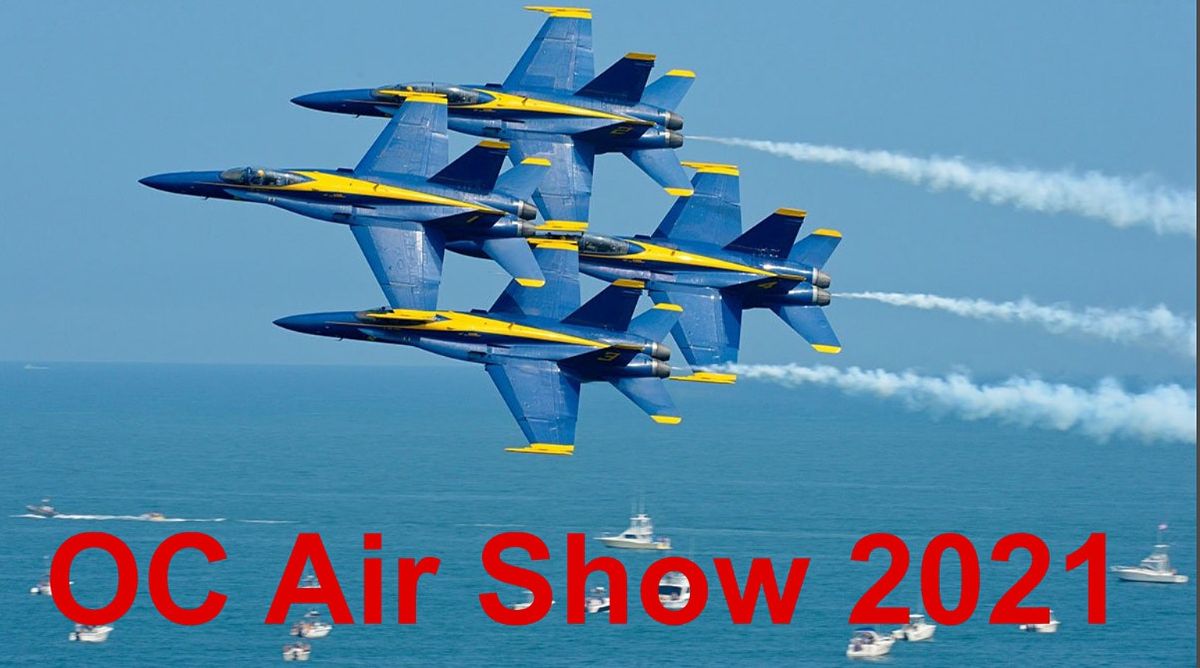 Horseshoe Crab & Shorebird Festival (June 19)
This festival was originally scheduled for Memorial Day Weekend but was shifted to Saturday, June 19, due to inclement weather a few weeks ago.
The festival is scheduled to run from 9 a.m. to 3 p.m., next to the Lydia B. Cannon Museum in downtown Milton.
Scheduled activities for this always fun event include kayak rides, exhibits, arts and crafts, live music and plenty of activities for the kids. Most activities are free, as is entrance to the festival.
This annual festival celebrates horseshoe crabs and migrating shorebirds and is a fundraiser this year for the Friends of Prime Hook.
Scheduled exhibitors include the DuPont Nature Center, the Brandywine Zoo, the Friends of Prime Hook and Envirotech, among others.
Visit www.historicmilton.com for more information on the 2021 Horseshoe Crab & Shorebird Festival.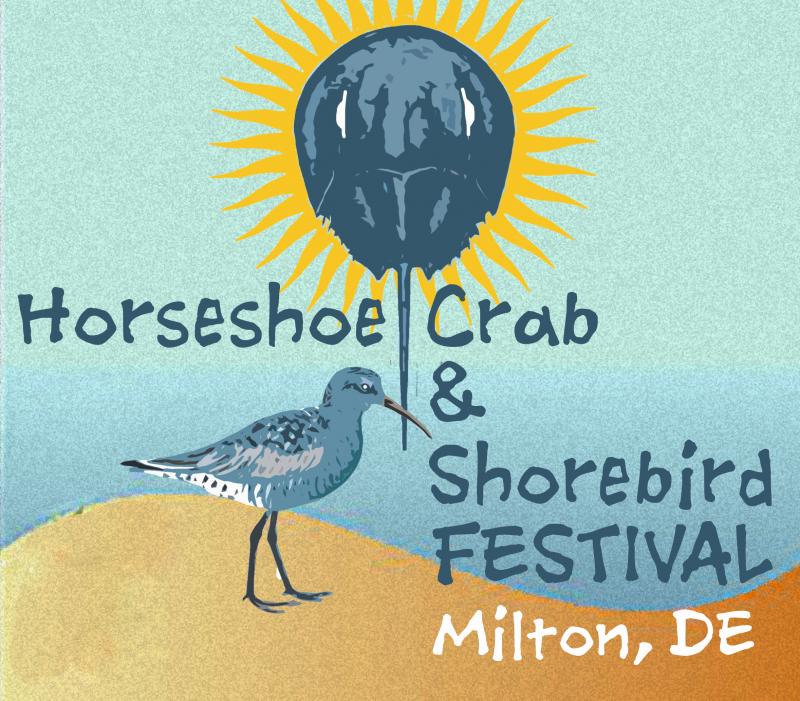 Delaware Resorts Outdoor Expo & Craft Show (June 19-20)
This is the second year for this outdoor event, held this year at the Hudson Fields Complex near Milton on Saturday, June 19, and Sunday, June 20.
Scheduled to run between the hours of 10 a.m. and 4 p.m., on Saturday and 11 a.m. to 3 p.m., on Sunday, admission and parking is free for this two-day event.
More than 100 vendors are expected in 2021 in several difference areas, as well as some of the resort area's best artists.
Gifts and prizes will be handed out and plenty of food will be available for purchase.
Visit www.deexpos.com or call 302-236-0857 for more information on this year's Delaware Resorts Expo and Craft Show.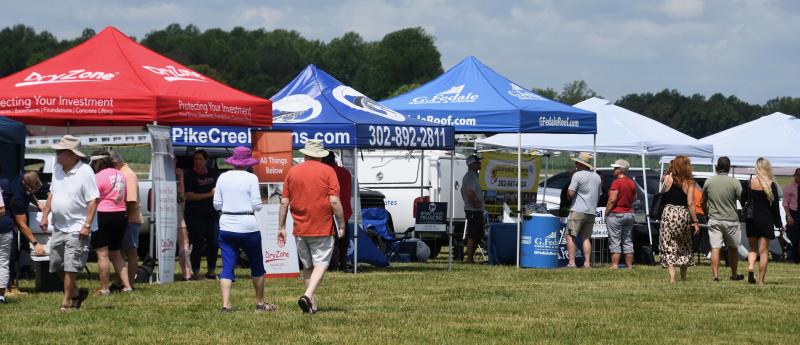 Old Timer's Day (June 19)
Visit downtown Selbyville this weekend for the 64th annual Old Timer's Day Classic Car Show & Family Festival.
Scheduled for 8 a.m. to 3 p.m., this always fun event will feature lots of great classic cars, plenty of food, live music, family activities and much more.
Visitors can also hop aboard a fire truck for a ride through town, tour the nearby Railroad Station Museum, test their skills on an obstacle course and more.
The event is free to the public and is organized by the Bethany-Fenwick Area Chamber of Commerce.
Learn more about the 2021 Old Timer's Day Classic Car Show & Family Festival by visiting www.bethany-fenwick.org.
30th Annual Lewes Garden Tour (June 19)
Always a fun way to spend the day in downtown Lewes, this year's garden tour marks the 30th anniversary of this Lewes Chamber of Commerce sponsored event.
The 2021 event will run from 10 a.m. to 4 p.m., on Saturday, June 19, with several area gardens on the schedule for this year.
Tickets cost $25 in advance or $30 on the day of the tour, which can be purchased by calling 302-645-8073, stopping by the Lewes Chamber of Commerce visitor's center next to the Zwaanendael Musum or by visiting www.leweschamber.com.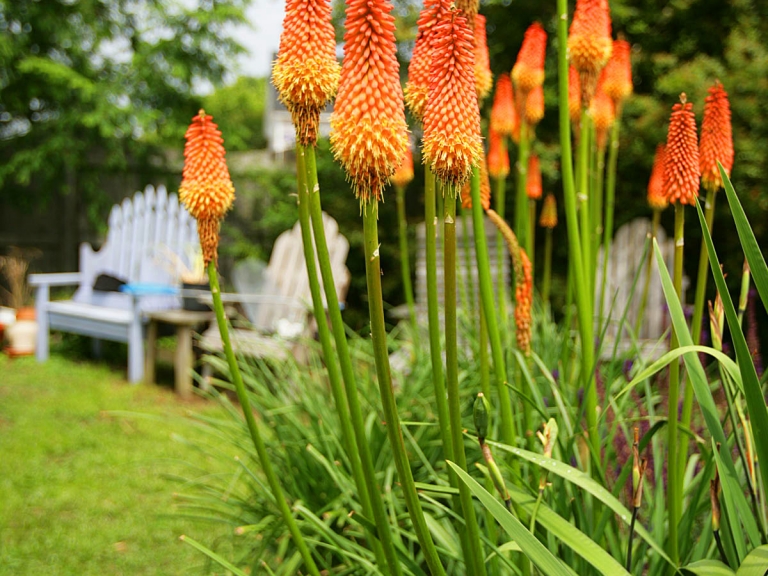 11th Annual Wings of Hope (June 19)
This event is organized by Cancer Support Community Delaware and is a way to remember those who have lost their fight with cancer, recognize those who have been impacted and support cancer research moving forward.
It's scheduled for 9 to 11 a.m., at Stango Park in Lewes on Saturday, June 19, and is highlighted by the release of Monarch butterflies.
Demonstrations, live music and a chance auction are also on the calendar for this two-hour event in Lewes.
Learn more about the event, or sponsor your own butterfly, by visiting www.cancersupportdelaware.org.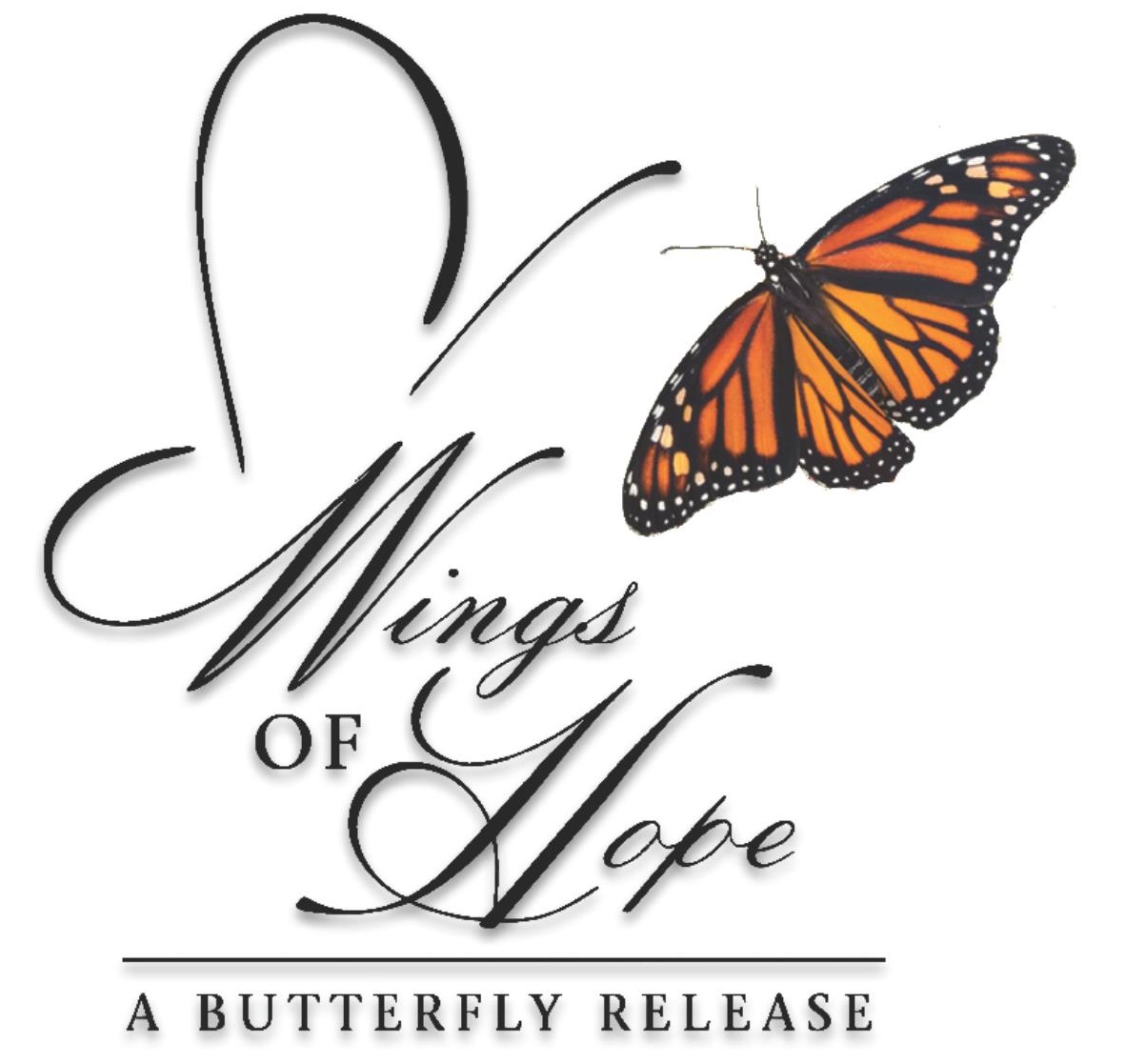 Annual Juneteenth Event in Georgetown (June 19)
After having to cancel the 2020 event due to the coronavirus pandemic, the historic Richard Allen School in Georgetown will again play host this year to a celebration commemorating the abolition of slavery.
The event begins at 11 a.m., on Saturday, June 19, and will feature food, vendors, games, door prizes, entertainment and information signifying the historical signifance of the day.
There will also be dancing provided by the Nanticoke Indian Tribe, information from the Buffalo Soldiers and more.
This is the seventh year Juneteenth has been remembered at the Richard Allen School, a historic black school originally built by the DuPont company.

Annapolis Juneteenth Festival (June 19)
If you're in the mood for a much larger Juneteenth event, head on over to Maryland's capital city of Annapolis this weekend for a huge gathering on Saturday, June 19.
The events in Annapolis are highlighted by a Juneteenth Parade through the streets and a Juneteenth Music Festival at the Bates Athletic Complex on Spa Road.
The parade will feature marching bands, dance squads, floats and more. It will begin at the Annapolis City Dock and end at the Maryland Hall for the Creative Arts with a musical performance and the ringing of the freedom bells.
When all activities for the day are complete, the festival will appropriately end with a reading of the Emancipation Proclamation, which is the declaration that marks the reason for the celebration.
The parade is scheduled to begin at noon, with the music festival planned for 2 to 9 p.m.
Visit www.annapolisjuneteenth.org for more information.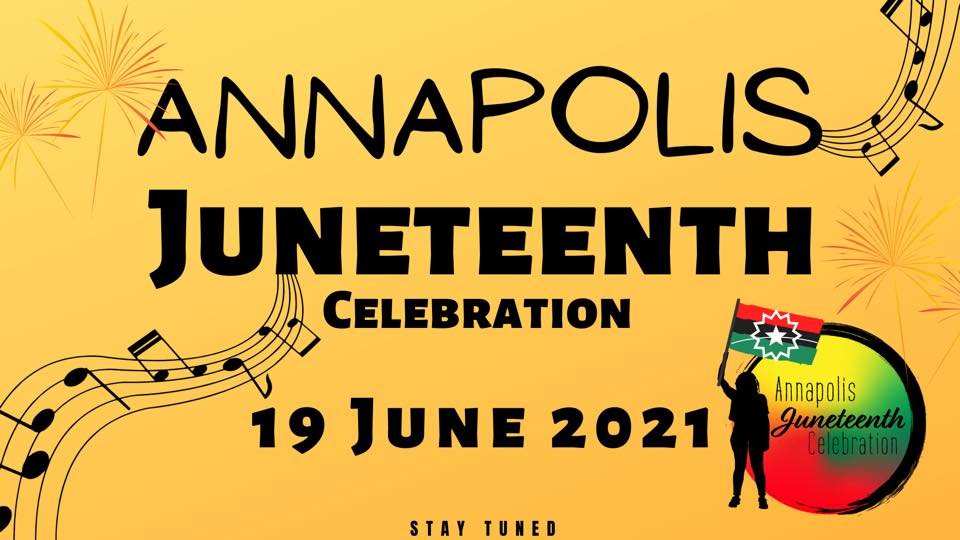 DrinkMaryland: Centerville 2021 (June 19)
Scheuled for Saturday, June 19, this Maryland Makers event will take place in downtown Centreville near the Queen Anne's County Courthouse Square.
It's organized by the Maryland Wineries Assocation and celebrates things that are made in the state.
In addition to all the great food and drink, other scheduled activities include live music, an outdoor market and other outdoor activities.
This event is scheduled to run from 12 until 5 p.m.
Learn more at www.marylandwine.com.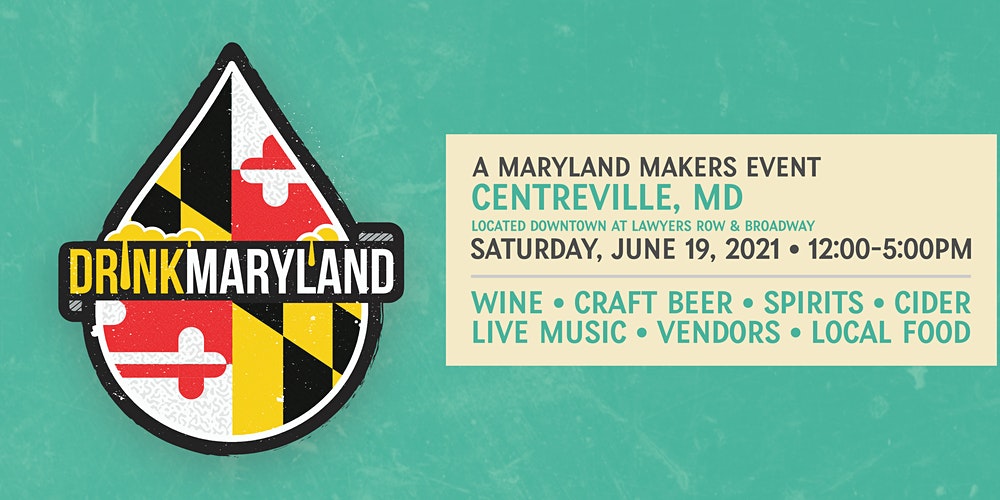 Movies on the Beach (June 19-21)
It's that time of the year where the popular Movies on the Beach are returning for another great summer season at the Delaware and Maryland beaches.
These are held throughout the summer in Bethany Beach, Dewey Beach and Ocean City, as well as Lefty's Drive-In Theater in Lewes.
Held every Monday night during the season in Dewey and Bethany, family friendly movies hosted by these two resort towns are fun for everyone. Bring your family, a blanket and some popcorn to the beach for family movie night!
Movies start at approximately 8:30 p.m. on the beach at Dagsworthy Street in Dewey Beach (first showing is scheduled for June 28) and Garfield Parkway in Bethany Beach. This week's selection in Bethany Beach, on Monday, June 21, is "Frozen."
Selections coming up at Lefty's over the next few nights include "Lilo & Stitch" on Friday, June 18, "Field of Dreams" on Saturday, June 19, "Charlie and the Chocolate Factory" on June 20 and "Grease" on Monday, June 21.
Ocean City will also be hosting movie nights for 2021 on Monday, Wednesday and Friday evenings on the beach at both 27th Street and 118th Street. Call 410-250-0125 for more information.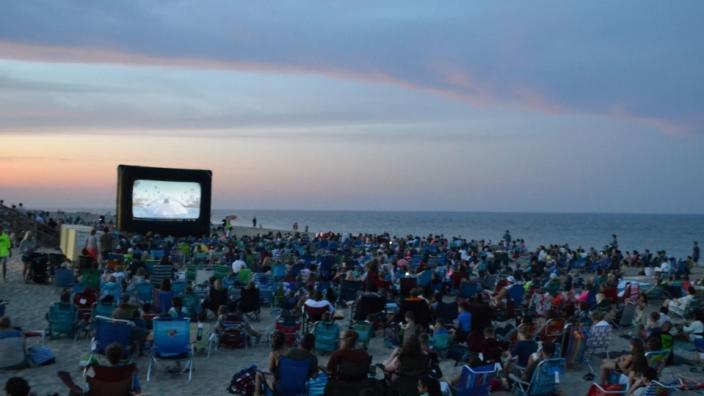 Keep visiting www.theoldfathergroup.com every week for the latest events and happenings taking place at the Delaware and Maryland beaches, as well as northern Delaware, southeastern Pennsylvania and greater Annapolis.
And whatever you plan on doing this weekend, have a great time here in the coastal region.
Featured Events In June
Coastal Delaware/Maryland
2021 Mid-Atlantic Sea Glass & Coastal Arts Festival (June 5-6)
Cape Farm and Garden Tour 2021 (June 5)
"Andy & Opie" Kids Fishing Tournament (June 5)
48th Annual Members' Fine Craft Exhibition (June 11)
Sand Duels Beach Soccer Challenge (June 12-13)
11th Annual Wings of Hope (June 19)
Annual Juneteenth Event (June 19)
Delaware Resorts Outdoor Expo & Craft Show (June 19)
30th Annual Lewes Garden Tour (June 19)
2021 Horseshoe Crab & Shorebird Festival (June 19)
Old Timer's Day (June 19)
OC Air Show (June 19-20)
Father's Day Youth Fishing Tournament (June 20)
Northern Delaware/Chester County, PA
Winterthur Invitational: A Celebration of Rolling Design (June 5)
Steamin' Day (June 6)
St. Anthony's Italian Festival (June 8-11)
Ladybug Garden Crawl (June 11)
Victorian Picnic on the Green (June 12)
Hot Jam Local Music Festival (June 13)
West Street Art Festival (June 13)
Father's Day Special Train Ride (June 20)
Clifford Brown Jazz Festival (June 24-28)
2021 African American Festival: Positively Dover (June 26)
New Castle County Old Fashioned Ice Cream Festival (June 26)
Annapolis
Annual Annapolis Greek Festival (June 4-5)
First Sunday Arts Festival (June 6)
Bay Bridge Paddle (June 6)
4th Annual Annapolis Arts Week (June 7-14)
Annapolis Juneteenth Festival (June 19)
Kent/Queen Anne's/Talbot Counties - Maryland
Antique Airplane Fly-In at Massey Aerodrome (June 12)
Lavender Festival (June 12)
Canal Town Brewfest (June 12)
DrinkMaryland: Centreville 2021 (June 19)
Bay to Bay Ride 2021 (June 27)