It's Sea Witch Weekend in Rehoboth Beach!
Posted by Dustin Oldfather on Wednesday, October 27, 2021 at 12:00 PM
By Dustin Oldfather / October 27, 2021
Comment
With the Fall Festival Season beginning to wind down for 2021, you could say we've saved the best for last at the Delaware beaches. That's right, it's time for this year's edition of the much anticipated Sea Witch Halloween & Fiddlers Festival in Rehoboth Beach!
These three days in Delaware's most popular coastal resort are definitely a great way to end what is always a spectacular couple of months in the region. And especially after a one-year hiatus due to the coronavirus pandemic, this year's festival is even more highly anticipated than most.
See below for some of the highlights of this year's Sea Witch Festival, but also be sure to visit beach-fun.com for the full 52-page program and schedule of events. There's no way we can hit on everything coming up this weekend here in this blog, so please visit the Chamber's website for much more on Sea Witch 2021.
But while the main event is definitely happening in Rehoboth Beach, there are plenty of other things to see and do at the Delaware and Maryland beaches and beyond this final weekend of October.
Take a few minutes to read through the 13 events we're highlighting this week and be sure to plan for a fantastic few days here in the region.
Make it a great weekend everyone!
Sea Witch Halloween & Fiddlers Festival (October 29-31)
When thinking of this annual festival in the "Nation's Summer Capital," most people think of the costume parade up and down Rehoboth Avenue on Saturday morning. And while that's certainly the highlight of this three-day gathering, there is much, much more to see and witness at Rehoboth Beach's most well-known annual event.
Once again, thousands of visitors are expected in the resort this weekend for three days of fun in 2021's extended season. Listed below are a few of the highlights of this year's Sea Witch Festival, including the always popular pet parade on Sunday.
Visit www.beach-fun.com for a complete schedule of the weekend's activities.
Costume Parade. Saturday, Oct. 30, beginning at 11 a.m., down Rehoboth Avenue. You won't want to miss this!
Sea Witch Hunt. Find the Sea Witch and you could win a prize! This is scheduled for Saturday from 1 to 5 p.m. Information table is located at the Rehoboth Bandstand.
Old Fashioned Kids' Beach Games. Games held on the beach between Olive and Maryland Avenues, beginning at 2 p.m., on Saturday.
Pony Rides on the Beach. Saturday and Sunday from 10 a.m. to 4 p.m. There is a $5 fee and this activity is weather dependent.
Tyke Bike Roll on the Boardwalk. Friday from 2:30 to 4 p.m., on Rehoboth Avenue and the Boardwalk. This is for children ages 8 and under.
Hayrides Through Downtown Rehoboth. Saturday and Sunday from 1:30 until 5 p.m. Tickets can be purchased at the Visitor's Center on Rehoboth Avenue.
Sea Witch 5K Classic Run. Begins at Grove Park at 9 a.m., on Sunday. Visit www.seashorestriders.com for more information.
Costumed Dog Parade. Sunday beginning at 1 p.m. Parade will be down the Boardwalk and include an approximately 1.5 mile walk. This event is co-sponsored by the Delaware Humane Association.
Boos & Brews (October 29)
This Halloween weekend event is scheduled for the Lewes Historical Society complex on Shipcarpenter Street and will take place between 7 and 10 p.m., on Friday, October 29.
Organizers promise lots of food, drinks and entertainment, which will be provided by "caterers and vampires alike." Wear your favorite Halloween costume to win a prize in one of several categories.
This is a 21 and older event and all proceeds from the $75 ticket price will be used to further the work of the Lewes Historical Society in promoting the history of the "First Town in the First State." This year, funds will be directed specifically to the Family Learning Center of the Lewes History Museum.
To learn more about the 2021 Boos & Brews event in Lewes, or to purchase tickets, visit historiclewes.com.
Wags, Witches and Warlocks (October 30)
The "Quiet Resort" of Bethany Beach isn't being left out of the fun for Halloween 2021 as organizers look forward to this year's Wags, Witches & Warlocks event.
Scheduled for Saturday, October 30, from 9 a.m. to 1 p.m., this event is highlighted by a special parade that begins at 10 a.m., on Garfield Parkway.
Other activities planned for Wags, Witches and Warlocks include several costume contests, face painting, Halloween crafts, a storefront decorating contest and trick-or-treating beginning at 11 a.m.
Visit wagswitchesandwarlocks.com for more information on this event.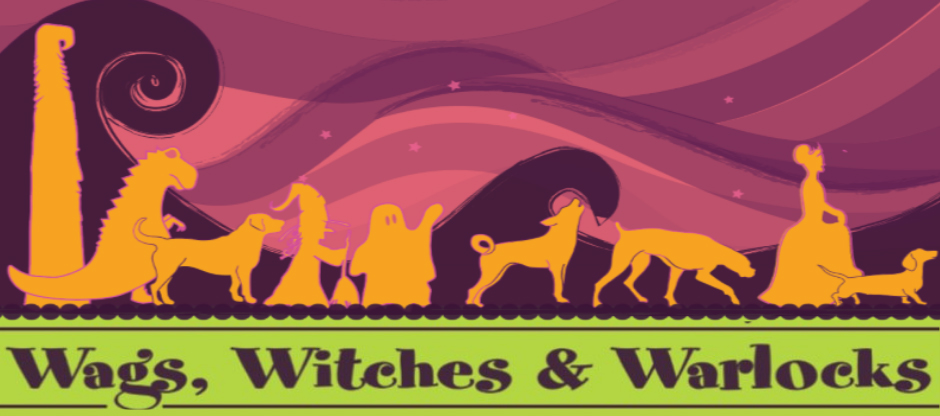 Milton's "Wicked Weekend" (October 30)
The Town of Milton is joining in on the Halloween fun this year with a new event to be held on Saturday, October 30.
Located in Milton Memorial Park, the main features of the "Wicked Weekend" include a fantasy trail for the little ones and a haunted walk for older children and teenagers.
Other activities planned for this Saturday event include a pumpkin carving competition, a monster movie, a magic show and a terror train.
Learn more at historicmilton.com.
Dewey Beach Sea Witch (October 29)
The night before the main event in Rehoboth Beach, neighboring Dewey Beach will be holding a Sea Witch event of its own on Van Dyke Street.
Scheduled for 6:30 to 9 p.m., this event includes trick-or-treating at Dewey Beach businesses from 6:30 to 7:30, a haunted graveyard, a bonfine party on the beach, dancing, plenty of food and lots of "spooky fun."
Visit deweybeachpartnership.com for more information.
Children's Fantasy Trail (October 29-30)
After a one-year hiatus in 2020, the Children's Fantasy Trail is back this year and is again scheduled for the Seaside Nature Center in Cape Henlopen State Park.
Beginning at 6 p.m., on both Friday, October 29 and Saturday, October 30, this fun event takes place on a jack-o-lantern-lined trail and features several storybook characters, trick-or-treating and a chance for kids to wear their favorite Halloween costume a day or two early.
The Children's Fantasy trail does come with a price tage of $6 per person, but it promises to be another great autumn evening at the beach.
Call 302-645-6852 for more information.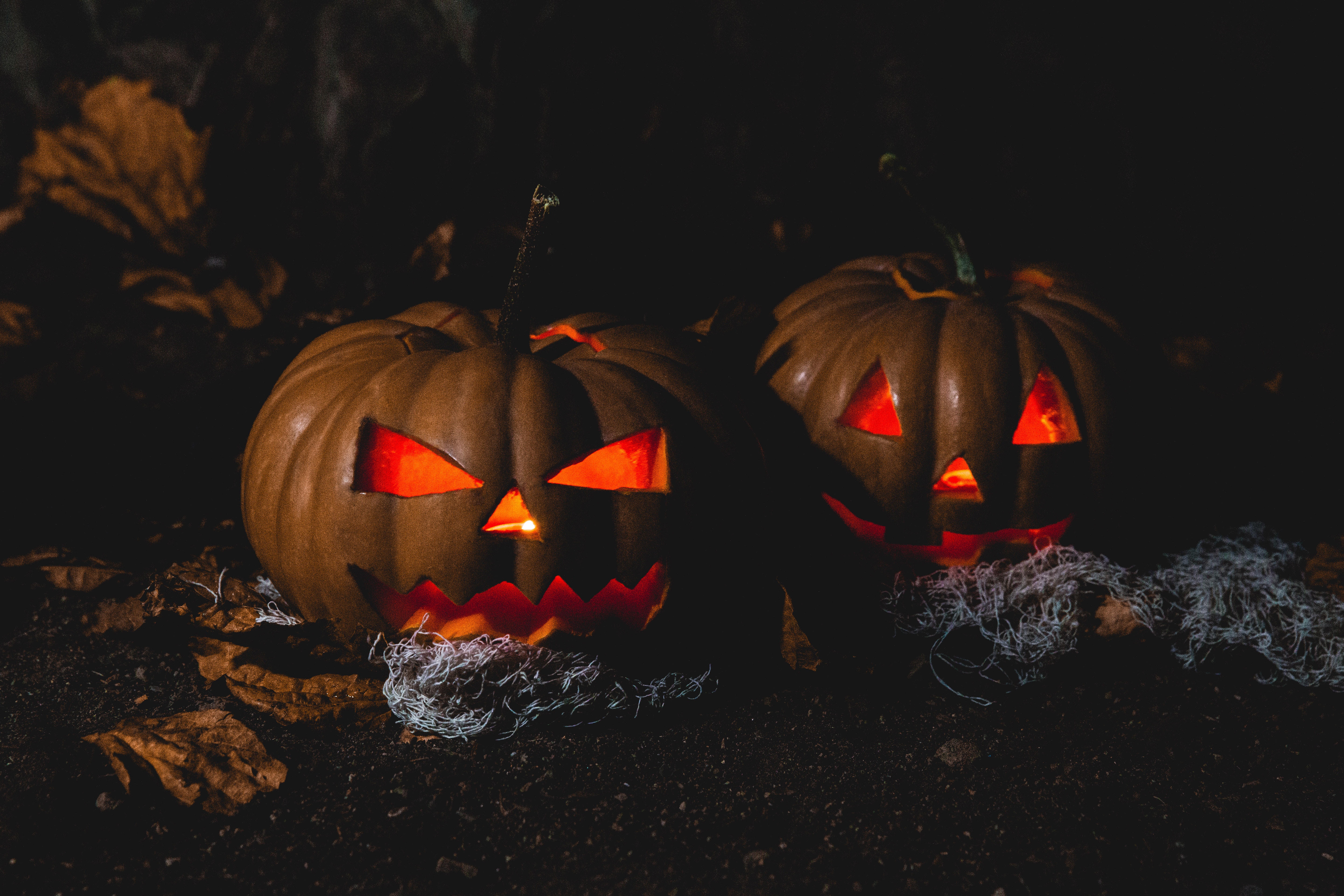 Hazmat Haunted Farm Spook Trail (October 30-31)
This inaugural event wraps up this weekend with two final days of spooky fun in the Cool Spring area near Lewes (see map above for directions).
The haunted spectacle revolves around the theme of a small farm that experienced a nuclear chemical spill in the 1950s and promises lots of fun and frights for all.
Children are also welcome for this event, as organizers have created a kid appropriate branch off the main trail so the entire family can enjoy the experience.
Admission is $15 for adults, $10 for children ages 5 and above and $5 for children under the age of 5. All tickets are $3 off if you bring a canned good for donation to a local church.
Snacks are available for purchase and provided by both Smashmouth Burgers and Taste of Heaven Island Jerk.
The Hazmat Haunted Farm Spook Trail begins on Saturday and Sunday evenings at 6 p.m. Call 302-448-5813 for more information.
Halloween Bowl Bash (October 30)
If you're a skateboarder or enjoy watching them, then this fun Halloween event in Ocean City will likely be a good use of your time on Saturday, October 30.
Scheduled for 2 to 6 p.m., at the Ocean Bowl Skate Park on 3rd Street and St. Louis Avenue in the resort, this event is open for kids 6 years of age and older.
There will be prizes for best Halloween costume, as well as a best trick competition. Music and several prizes will be given out during the course of the afternoon.
The price of participation is $15 or free for pass holders to the skate park.
Click here for more information on the Ocean Bowl Skate Park in Ocean City.
Mayor's Halloween Bike Ride (October 31)
This unique Halloween weekend event is being held for the second time and features Ocean City Mayor Richard Meehan and other bicyclists taking a leisurely ride along the southern end of the resort's boardwalk.
Beginning at the back lot of Trimper's on South 1st Street, organizers encourage riders to wear their favorite Halloween gear and even dress their bikes up if they feel so inclined.
Register before the ride begins and compete for prizes that will be given out during the course of the event. This is a free event and is scheduled for 10 a.m. to 12 p.m., on Sunday, October 31.
Learn more about the Mayor's Halloween Bike Ride by clicking here.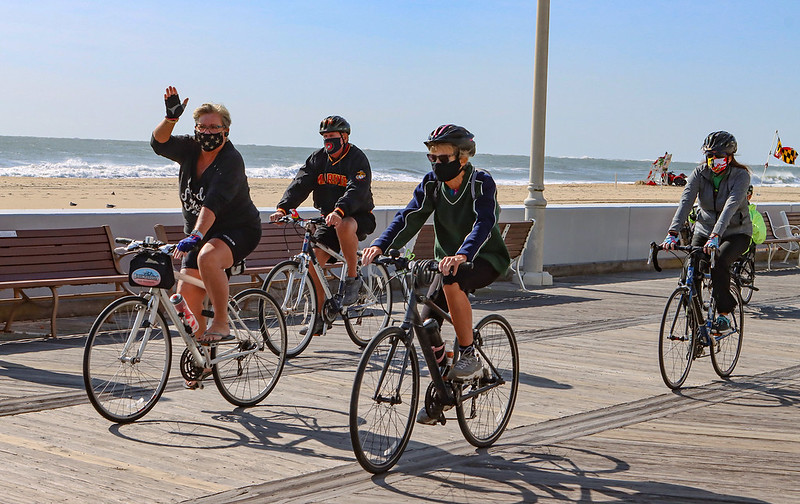 Chesapeake Bay Bridge Run/Walk (October 31)
The one and only chance each year to cross the Chesapeake Bay Bridge on foot occurs this weekend as part of the 2021 Bay Bridge Run/Walk.
Organized by Corrigan Sports, one span of the bridge will be closed to vehicle traffic between the hours of 7 a.m. and 2 p.m., on Sunday, October 31.
The fee to participate in this annual walk from Kent Island on Maryland's Eastern Shore to Anne Arundel County is $75, with an after party planned following the event.
Learn more about this annual event here.
Day of the Dead Festival (October 30)
Organized by the Hispanic Community Services office of the City of Annapolis, this themed festival is planned for Saturday, October 30, from 5 to 10 p.m.
Free and open to the public, the event will feature a kid's zone, face painting booths, vendors and a full on-stage program.
Performances will include Latin American musicians, salsa classes, Bolivian dancers and more.
Visitors are encouraged to dress up to celebrate the Day of the Dead, which is a traditional holiday celebrated in many countries of Latin America.
This five-hour event will be held at Maryland Hall on Chase Street downtown.
Learn more at marylandhall.org.
Fall Fest in Annapolis (October 30)
This fun fall festival is scheduled for Saturday, October 30, at the Annapolis Town Center on Town Center Boulevard in Maryland's capital city.
Slated for 12 to 4 p.m., scheduled activities include pumpkin painting, tractor rides, live music, dance performances and a special hay maze for the kids.
The first 300 children in attendance will receive a bag of candy.
This event is free and open to the public. Learn more at annapolistowncenter.com.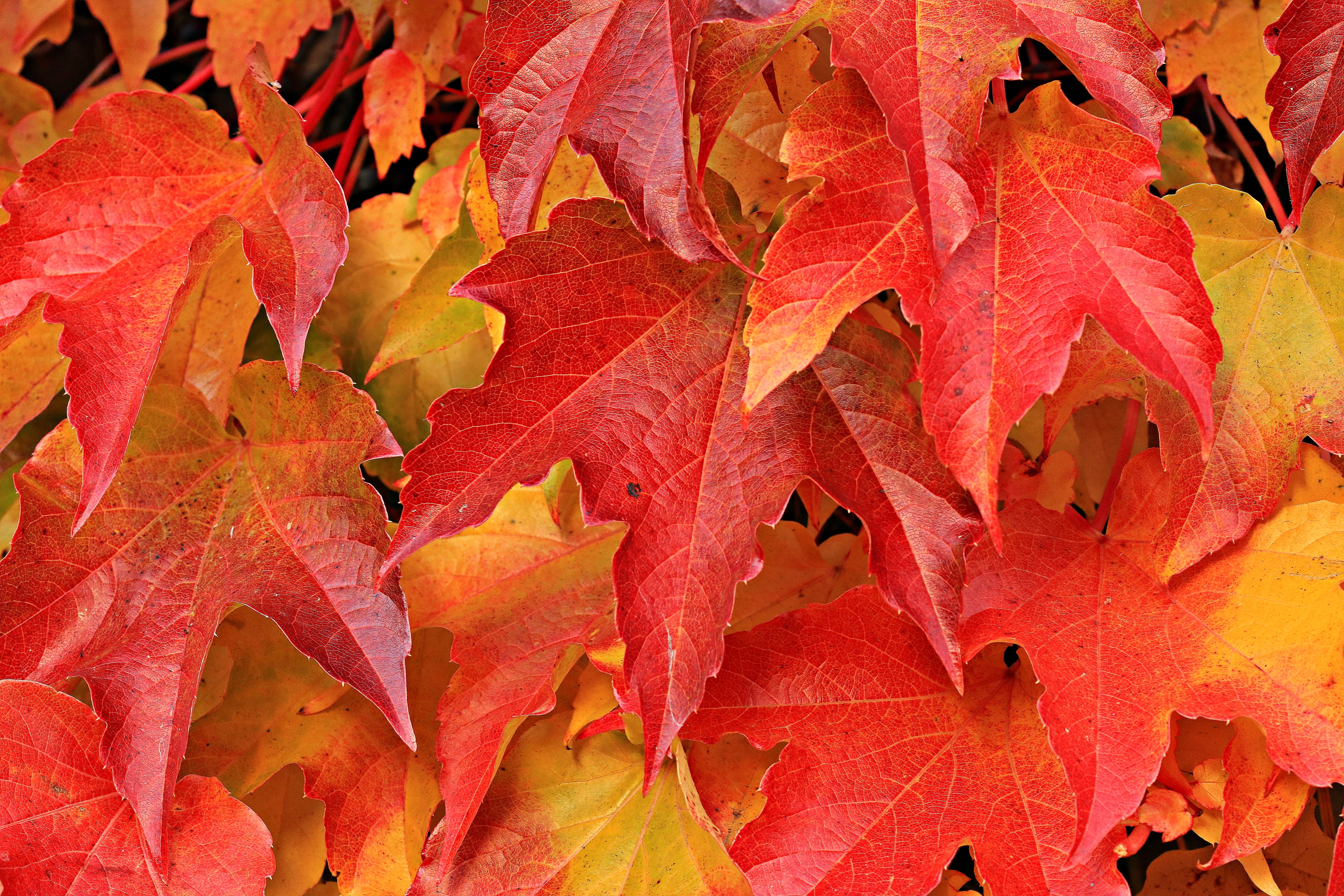 Howl-O-Ween at Hagley (October 31)
The Hagley Museum and Library in Wilmington plays host to this inaugural event, which is designed for families who want to enjoy the Halloween holiday with their four-legged friends.
Scheduled for Sunday, October 31, from 10 a.m. to 4 p.m., this fun event features Halloween-themed events and activities designed especially for pets. A bark-or-treat trail, two pet costume parades and much more is planned.
Dogs must remain leashed at all times for the safety and enjoyment of all participants.
Learn more about this event at hagley.org.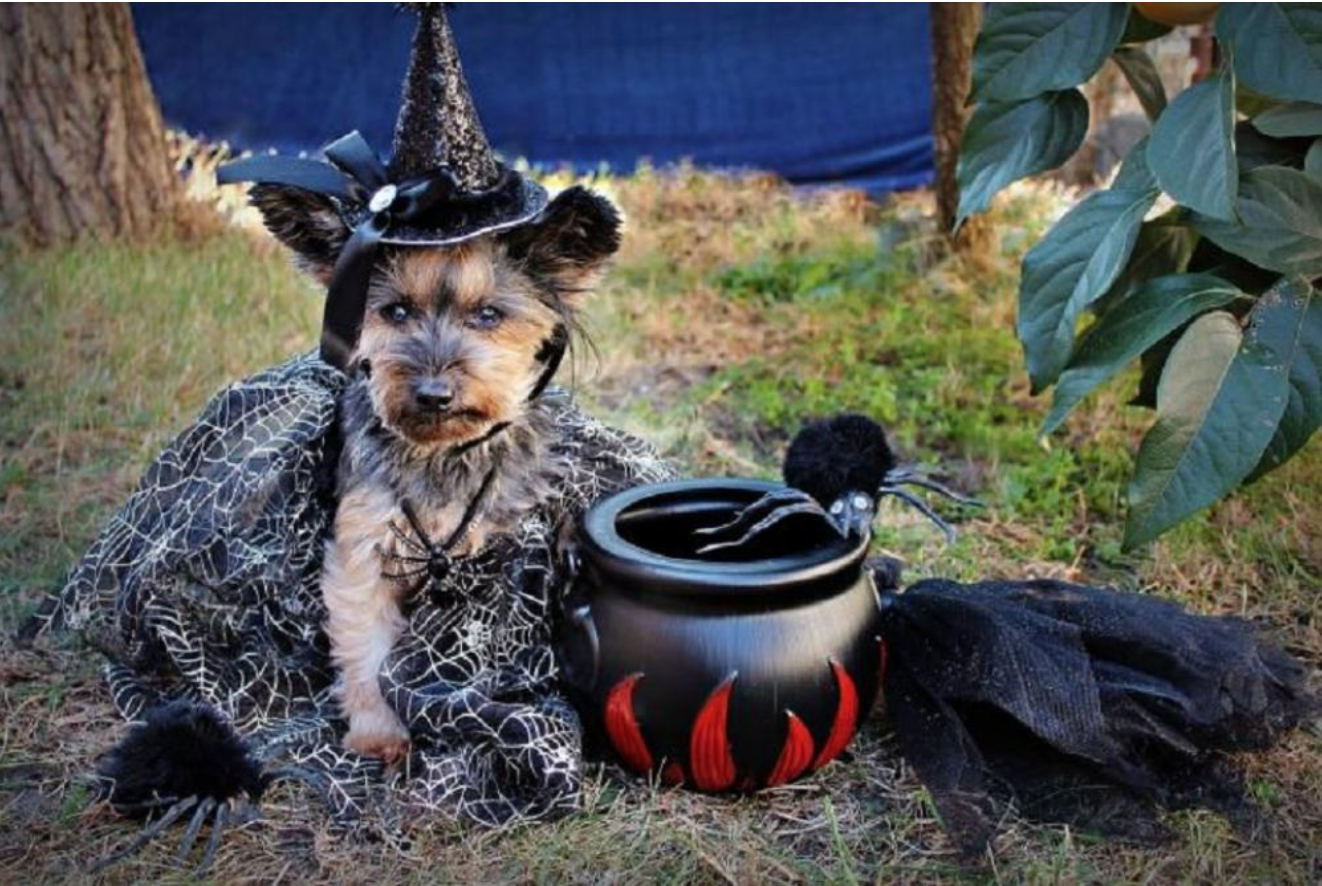 Keep visiting theoldfathergroup.com every week for the latest events and happenings taking place at the Delaware and Maryland beaches, as well as northern Delaware, southeastern Pennsylvania and greater Annapolis.
And whatever you plan on doing this weekend, have a great time here in the coastal region.