Late September Events Calendar Highlighted by Live Music, Delicious Tacos and America's Favorite Pastime
Posted by James Diehl on Wednesday, September 22, 2021 at 10:30 AM
By James Diehl / September 22, 2021
Comment
The 2021 Fall Festival Season continues at a rapid pace this weekend with another baker's dozen of great events and gatherings to tell you about.
We have some fantastic southern Delaware events on the calendar for this weekend, along with two popular festivals just a short distance away in Dover and Wilmington.
The 2021 Firefly Music Festival headlines the festivities for this final weekend of September, but other notable events include the Delaware Taco Festival, a new baseball centered event in Lewes, a "bikes and brews" event nearby in Laurel and a whole lot of other fun stuff.
So keep reading below for much more on what's happening this weekend and be sure to enjoy the nice weather before winter sets in for another year.
Have a fantastic and memorable weekend everyone!
Firefly Music Festival (September 23-26)
The popular Firefly Music Festival is back for 2021, with dozens of bands scheduled to perform over the four days of this year's event.
Again being held on the grounds of Dover Downs International Speedway, the 2021 Firefly Festival is being headlined this year by The Killers, as well as Machine Gun Kelly, Lizzo, Cage the Elephant, Megan Thee Stallion and tons of other acts over the four days of the event.
In all, more than 100 acts are scheduled to perform between Thursday, September 23, and Sunday, September 26, at "The Woodlands," a 105-acre space that falls under the purview of Dover Downs International Speedway.
Several internationally renowned performers have graced the Firefly stages (there are seven of them) over the years, none bigger than Sir Paul McCartney in 2015. Other notable acts have included the Red Hot Chili Peppers (2013), Tom Petty and the Heartbreakers (2013), the Foo Fighters (2014) and Bob Dylan (2017).
Learn more about the 2021 Firefly Festival, including the full lineup of performers, by visiting fireflyfestival.com.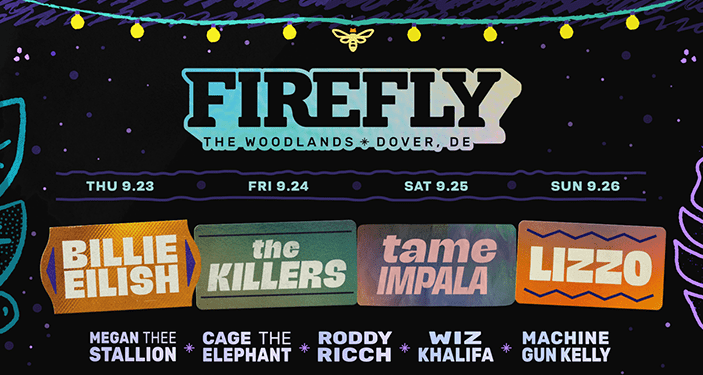 Delaware Resorts Fall Home Expo (September 25-26)
This fourth annual event returns to Cape Henlopen High School this Saturday and Sunday, with an increased number of vendors in 2021.
If you're in the market to buy a home, this is a great place to obtain more information from builders, mortgage specialists, insurance firms, developers, service companies and many more.
The expo remains free for visitors, but any proceeds raised go this year to benefit the good work at Sussex County Habitat for Humanity.
Baseball at the Beach Festival (September 25-26)
Joining the Fall Festival Season for 2021 is a new event centered around the Lewes Vintage Baseball Team.
The festival will he held at the Villages of Five Points, which is also the home field of the team. There's no entry fee, allowing visitors to enjoy this inaugural festival free of charge.
Several vintage teams will be travelling to Lewes for the event, showcasing the 19th century baseball rules they adhere to when taking the field.
The home team from Lewes will be playing twice during the course of the event, with games scheduled for both 9 a.m., and 12:15 p.m.
Learn more about this fun new event in Lewes by visiting lewesbaseball.org.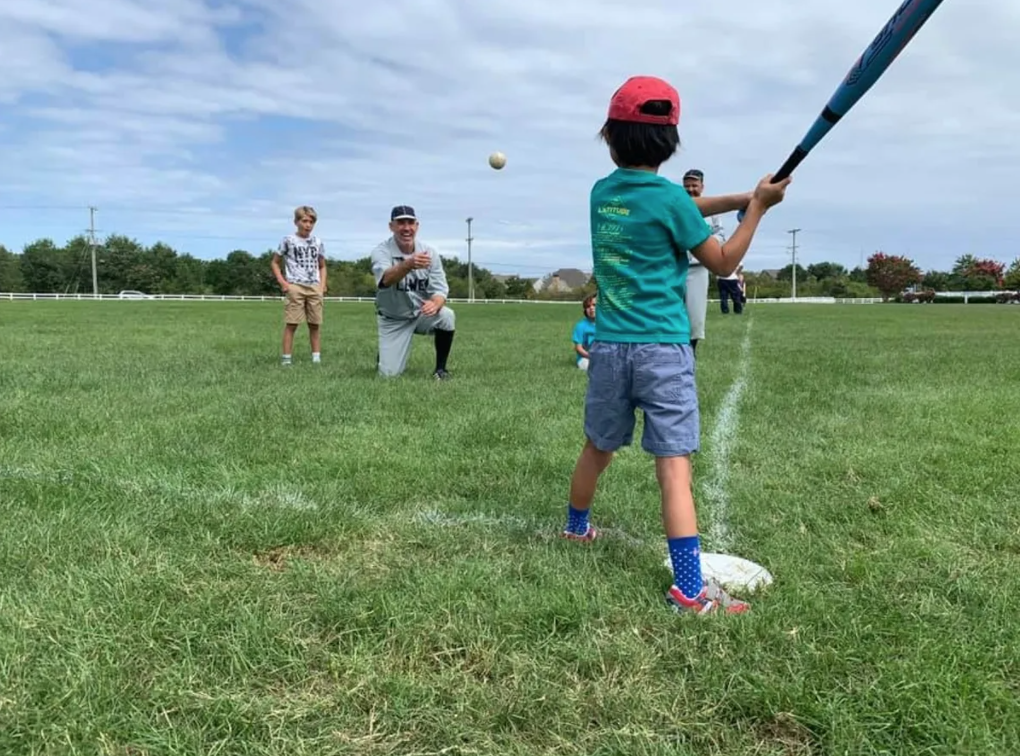 Fall Dewey Golden Jubilee (September 24-26)
Approximately 200 Golden Retrievers and their owners are expected this weekend for the second of two annual "Golden" weekends in Dewey Beach.
Frequently cited as one of the most dog-friendly beaches in America, Dewey Beach will again be party central this weekend, with dozens of golden haired canines chasing tennis balls on the beach and frolicking in the waters of the Atlantic.
For more information on the 2021 Fall Dewey Golden Jubilee, visit deweysgoldenjubilee.com.
Delaware Taco Festival (September 25)
More than 25 of the state's best restaurants will be presenting their favorite taco creations to the public during this year's Delaware Taco Festival, scheduled for Saturday, September 25, from 12 to 7 p.m.
This is the fifth year for this popular festival, which also features a giant margarita bar, a hot chili pepper eating contest, an axe throwing competition, a kid's fun zone, a little bit of lucha libre wrestling and all sorts of other fun activities.
The event is held at Tubman-Garret Park on the Wilmington Riverfront.
Learn more about the Fifth Annual Delaware Taco Festival by clicking here.
Broad Creek Bike & Brew (September 25)
This is the ninth year for this fun fall festival, held just a short drive west of the beaches in the town of Laurel.
The event features several local microbreweries, as well as live music, barbecued chicken and several scenic bike rides ranging from 15 to 100 miles.
Organizers have included some of the area's favorite historic sites on this year's tour, including Old Christ Church, the Bethel Museum, the Cook House and others.
Trap Pond State Park and several locations along both the Mason-Dixon Line and the Sussex County Historic and Scenic Byway will also be featured.
The 2021 Broad Creek Bike & Brew is scheduled for Saturday, September 25, beginning at 7 a.m., and is sponsored by the Western Sussex Chamber of Commerce.
Learn more at broadcreekbikeandbrew.com.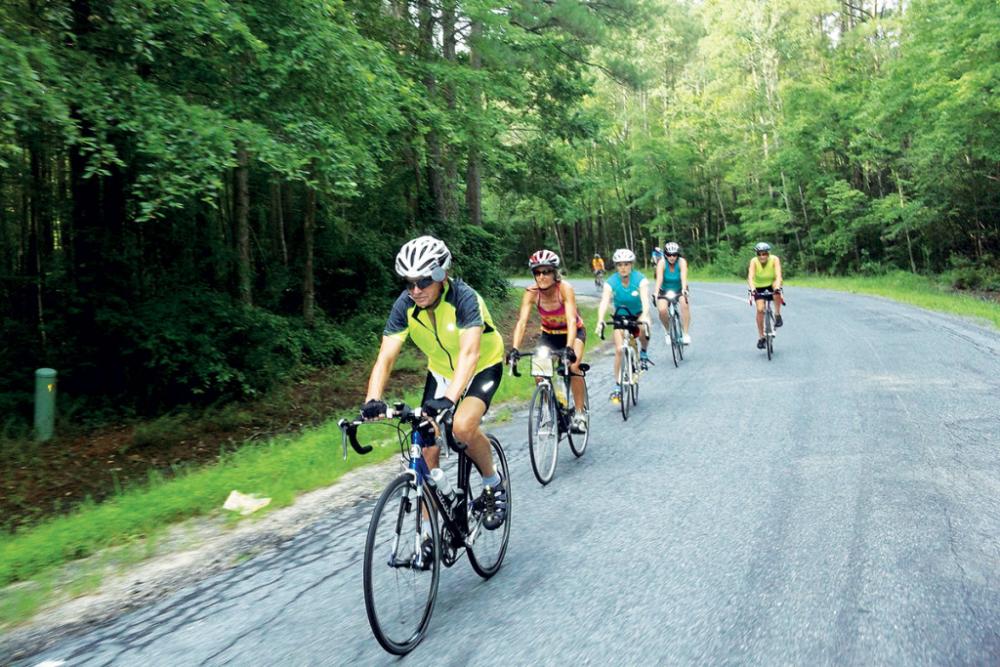 Autism Delaware Blue Jean Ball (September 24)
This event will be held at the Rehoboth Beach Convention Center on Friday, September, 24. It's scheduled to run from 7 until 11 p.m.
This unique event features lots of great local food, as well as an open bar, special live auctions and a performance by local favorite, the Glass Onion.
The dress code, according to organizers, is "Blue Jeans & Bling."
As always, all proceeds go to benefit Autism Delaware and the organization's mission to help families affected by autism.
Learn more at autismdelaware.org.
Delaware Seashore Fall Surf Fishing Classic (September 25-26)
This event is scheduled for this Saturday and Sunday at both Delaware Seashore State Park and Fenwick Island State Park.
Hours are Saturday from 7 a.m. until 3 p.m., and on Sunday from 7 a.m. until noon.
This is the 24th year for this fall fishing classic, which is headquartered at Old Inlet Bait & Tackle on Route 1.
Fishing licenses are required for participation and can be purchased at check-in if you don't have one.
More than $15,000 in cash and prizes will be awarded to participants in 2021 in men's, women's and children's categories.
Oystoberfest at Big Oyster Brewery (September 26)
If you enjoy oysters, then the Big Oyster Brewery in Lewes should definitely be on your to-do list for this weekend, as the 2021 Oystoberfest takes center stage on Sunday.
Scheduled for 12 to 6 p.m., at the brewery on Kings Highway, the event will feature food, drinks, live music, many varieties of oysters and possibly even a few fun-loving folks in lederhosen.
Learn more by calling 302-644-2621 or by visiting bigoysterbrewery.com.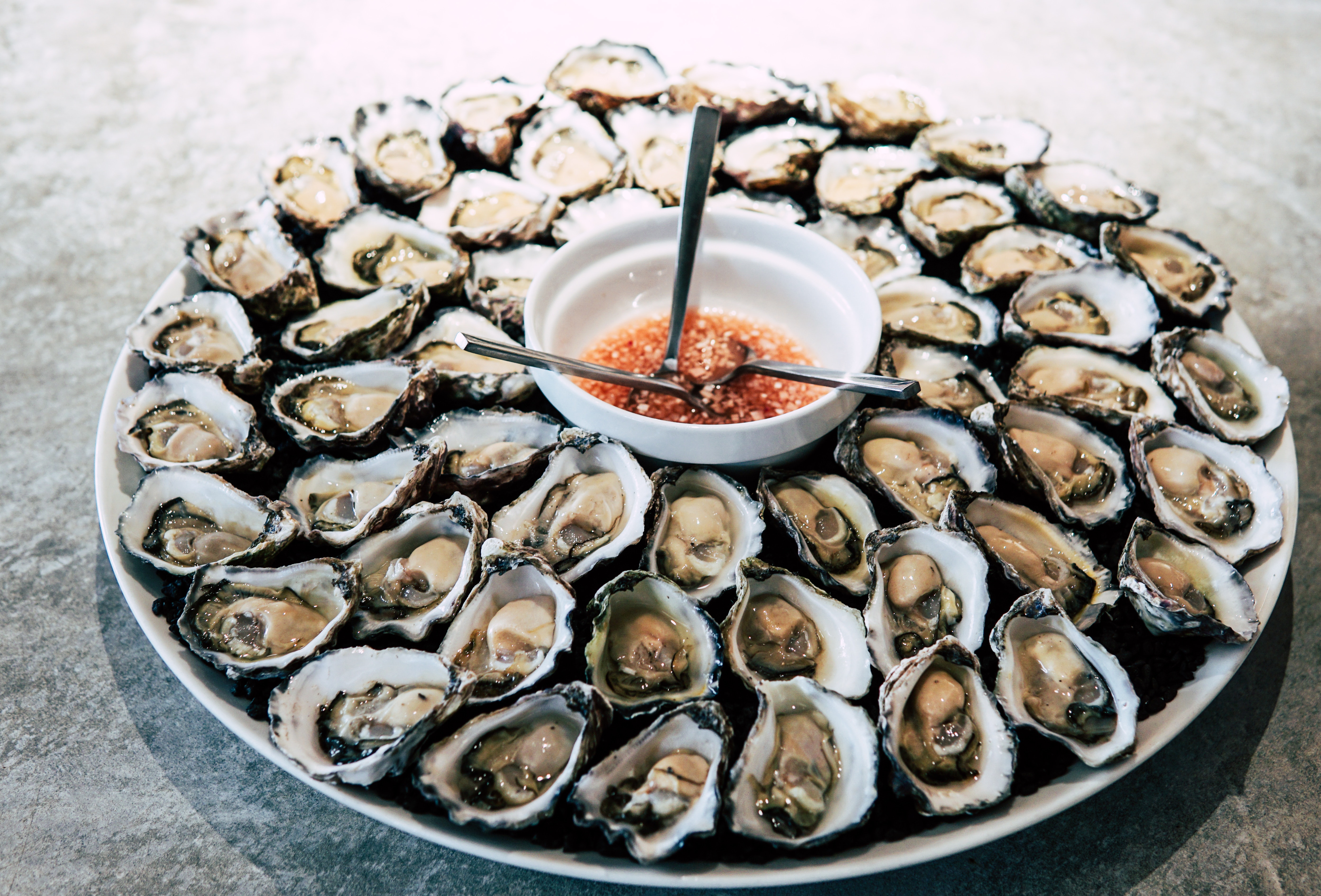 Delaware Defense Day (September 25)
This event at Fort Miles pays tribute to May 8, 1945, the day that victory was declared in Europe during World War II.
Included during the course of the day will be firing demonstrations, guest speakers, live music, special tours and much more.
Admission is $5 per person. For more information, call 302-644-5007.
Fall Festival at Conley's UMC (September 25)
More than 35 vendors are scheduled for this annual festival at Conley's United Methodist Church on Jolyn's Way in Lewes.
The event is scheduled for 9 a.m. to 2 p.m., and will feature vendors in areas that include sea glass jewelry, baked goods, handmade crafts, quilting and several others.
Admission and parking are both free.
Call 302-945-1881 or visit conleysumc.org for more information.
Milton Townwide Yard Sale (September 25)
This event is scheduled for Saturday, September 25 and will feature locations throughout the town of Milton.
It's sponsored by the Milton Chamber of Commerce and anyone in Milton is invited to participate.
Scheduled hours are 8 a.m. to 2 p.m., this Saturday.
Learn more by calling 302-684-1101 or by visiting historicmilton.com.
Opening of the Fifer Orchards Corn Maze (September 25)
This year's Fifer Orchards Corn Maze will have a Scooby Doo theme and is celebrating its 2021 opening day on Saturday, September 25.
Always a fun time each fall, this year's participants will be searching for clues located throughout the six-acre maze to learn who dognapped Scooby's cousin, Boots.
Fifer's is located in Wyoming, Delaware, on Allabands Mill Road. This year's event is scheduled to run through October 30.
Admission is $7.95 on weekdays and $8.95 on Saturdays.
Call 302-697-2141 or visit fiferorchards.com for more information.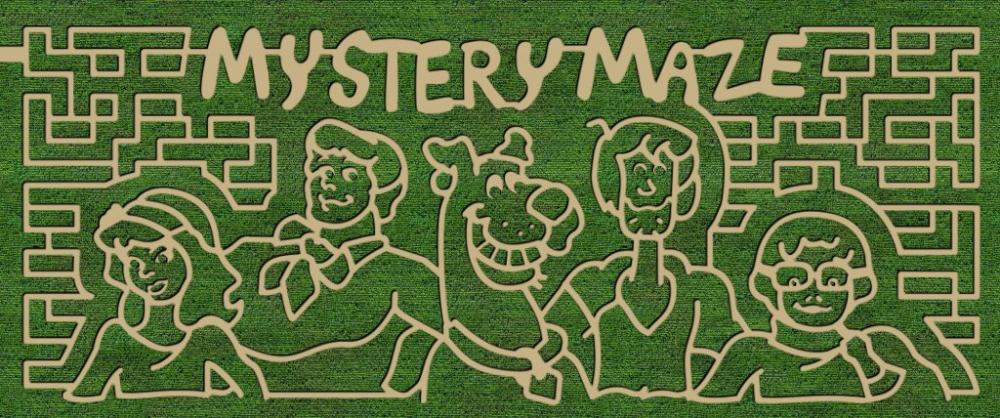 Southern Delaware Farmers Markets (All Summer)
With the area's sweet corn crops in full harvest, there's no better time than right now to pay a visit to one or more of southern Delaware's fantastic farmers markets.
Held throughout the summer on various days of the week, you should have no trouble finding some great local produce, while also supporting our local farmers and small businesses.
For your convenience, here's a listing of local farmers markets and how and when you can find them:
Bethany Beach Farmers Market - Across the street from PNC Bank (Sundays from 8 a.m. to 12 p.m., through September 5).
Rehoboth Beach Farmers Market - Grove Park (Tuesdays from 11 a.m. to 2 p.m., through October).
Farmers Market at Sea Colony - South Bethany (Wednesdays from 8 a.m. to 12 p.m., through August).
Milton Farmers Market - Cancelled for 2021, but will be returning in 2022.
Broadkill Farmers Market - Milton Riverbank (Fridays from 4 to 7 p.m., through September 24).
Historic Lewes Farmers Market - George H.P. Smith Park (Saturdays from 8 a.m. to 12 p.m., through September 25).
Riverwalk Farmers Market - Milford Riverwalk (Saturdays from 9 a.m. to 1 p.m., through October).
Nassau Valley Vineyards Farmers Market - Nassau Valley Vineyards in Lewes (Sundays from 12 to 3 p.m., through the summer).
Millsboro Farmers Market - Millsboro Town Center (Saturdays from 8 a.m. to 12 p.m., through September).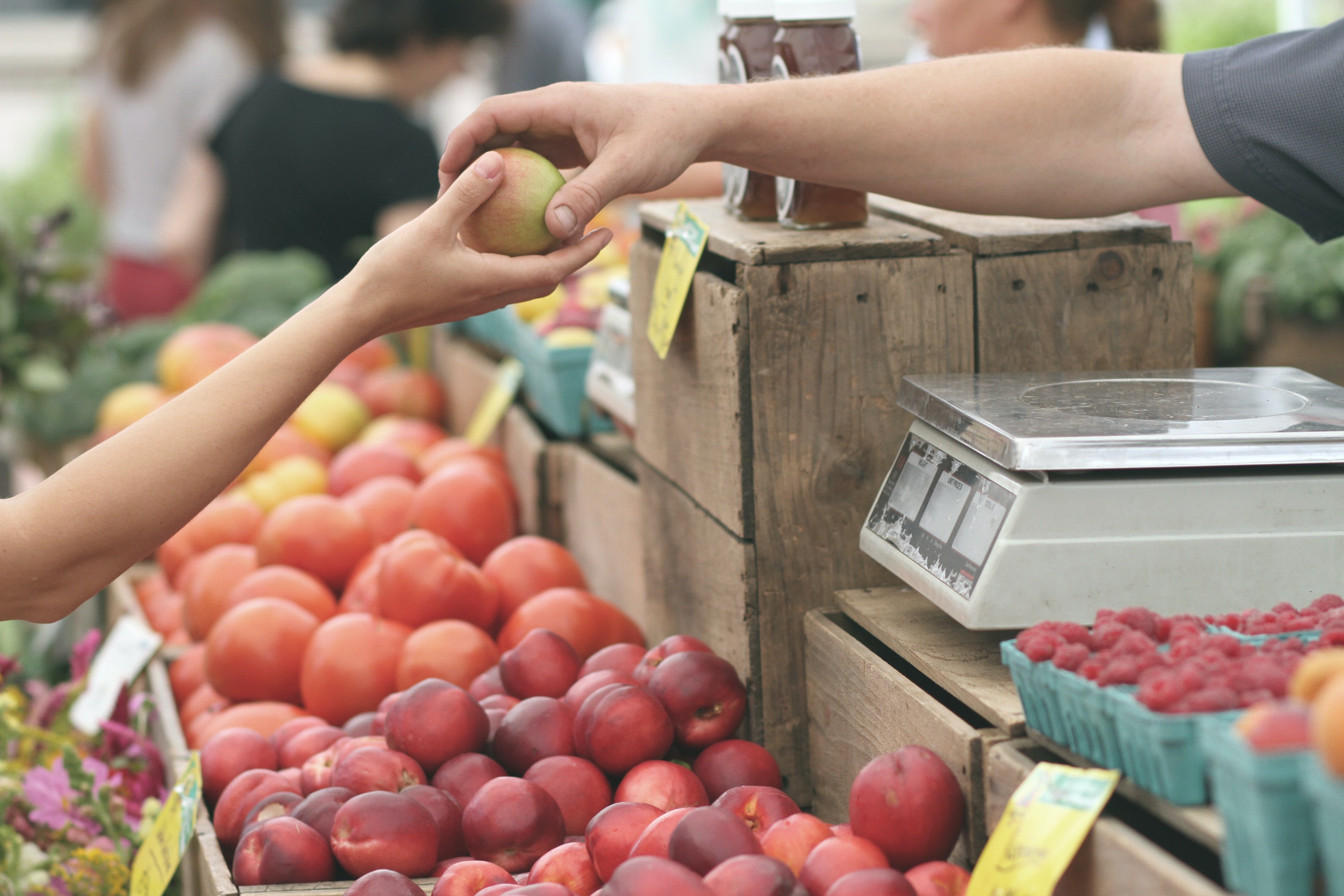 Keep visiting theoldfathergroup.com every week for the latest events and happenings taking place at the Delaware and Maryland beaches, as well as northern Delaware, southeastern Pennsylvania and greater Annapolis.
And whatever you plan on doing this weekend, have a great time here in the coastal region.