Consider These 6 Mid-July Events in the Coastal Region
Posted by Dustin Oldfather on Tuesday, July 11, 2017 at 4:16 AM
By Dustin Oldfather / July 11, 2017
Comment
It's been a great summer so far at the Delaware beaches, and we're here once again to help you maximize your plans for this and every weekend.
That's right, it's time again for our "Weekender Blog," brought to you every Wednesday by the real estate professionals at the Oldfather Group of Ocean Atlantic Sotheby's International Realty.
We actually have a bit of a lull this week in terms of big annual gatherings. But don't worry, we still have several great options for you to choose from for fun and excitement here in the coastal region.
Here's Taylor Wade with a video preview.
From Milford to Ocean City and several points in between, it's a great weekend to get outside and enjoy all of the great things about living on the Delaware/Maryland coast.
And there are several big events still to come this season, including some of the region's largest and most well-attended annual festivals. So be sure to join us here every Wednesday as we run them all down for you.
A couple of this week's highlighted events and activities will actually be taking place on Tuesday of next week, so be sure to make a note of that when you're making your plans.
Now, here are our choices for fun and exciting things to do over the next few days here in the coastal region...
Dewey Beach Stache Crawl (July 15). Begun in 2006, the Dewey Beach Stache Crawl is an annual bar crawl event that raises money for for the KJP Foundation. It's held in memory of former Middletown resident Kellen Poultney, who died that year of heart failure.
Proceeds raised are then distributed to several worthwhile charities, including Special Olympics and organizations involved with helping children.
T-shirts are available, and each purchase comes with several special offers from participating bars. A free buffet for all participants is also planned for Northbeach in Dewey Beach, beginning at 7 p.m. on Saturday.
To learn more about the 2017 Dewey Beach Stache Crawl, visit the event's Facebook page HERE.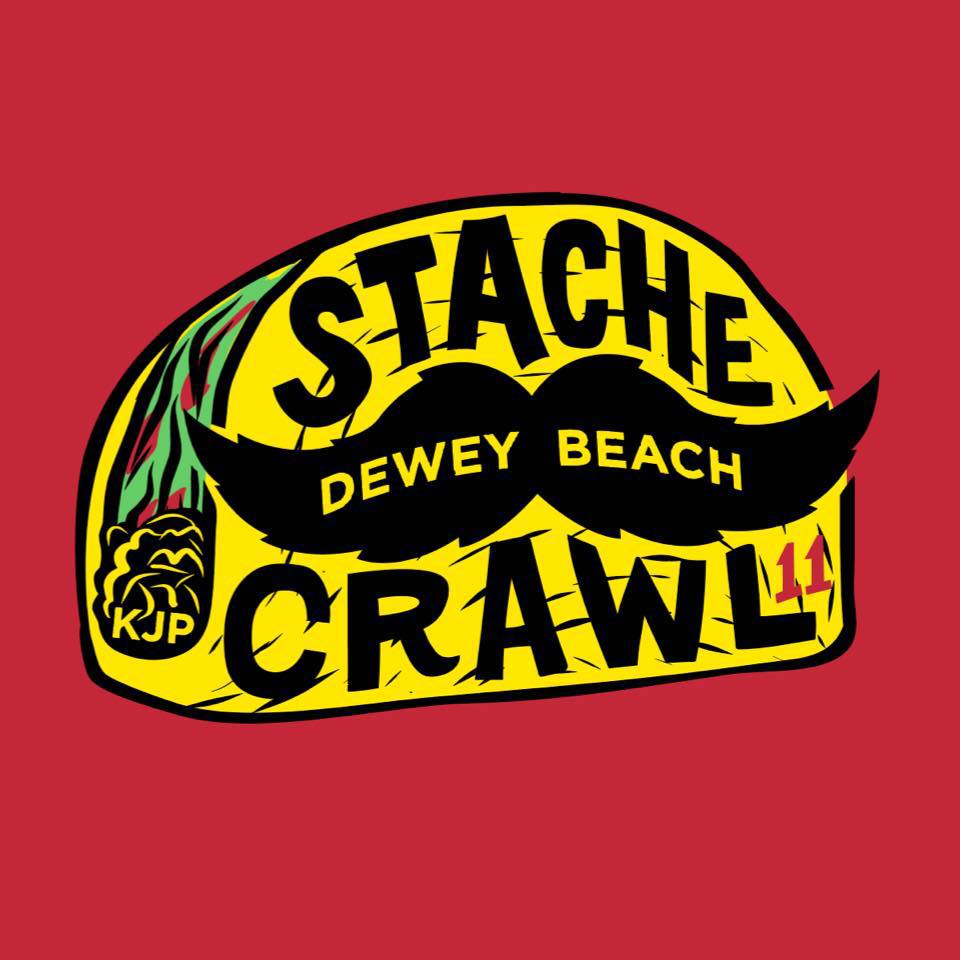 Running of the Mill at Abbott's Mill (July 16). Take a guided tour of this historic mill in Milford this Saturday from 2 to 3:30 p.m. A local expert will tell you all about one of southern Delaware's most visited mills, including a history that dates all the way back to 1795.
The cost for this tour is $5 for adults and $3 for children.
Call Abbott's Mill at 302-422-0847 for more information.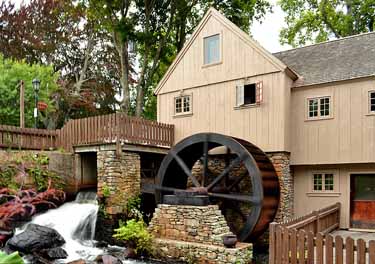 Dewey Beach Bonfire (July 18-19). Held on Tuesday and Wednesday evenings during the season, these fun, family-friendly events on the beach are open to everyone.
Bring your beach chair, and some marshmallows for toasting, and enjoy the atmosphere from 7 to 9 p.m., both evenings. It's a great way to spend a summer evening at the Delaware beaches.
For more information, call the Rehoboth Beach-Dewey Beach Chamber of Commerce at 302-227-2233 or visit their website at www.beach-fun.com.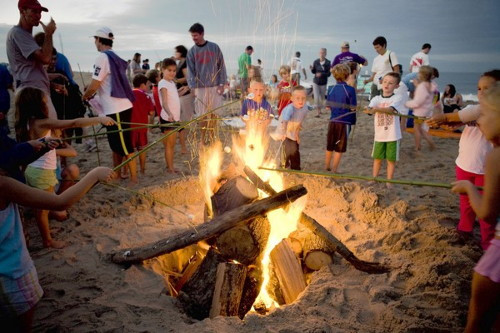 Fort Miles Kids Games (July 18). Open to children between the ages of 8 and 12, these fun and historical weekly events are held every Tuesday through Aug. 29, on the grounds of historic Fort Miles in Lewes.
Scheduled activities include fun and learning games about the history of the fort, including carrying out hand signals, concealment exercises, code breaking, making firing trajectories and much more.
This week's theme is "Parachutes of Freedom."
There is a weekly limit of 12 participants, so pre-registration is required by calling 302-644-5007.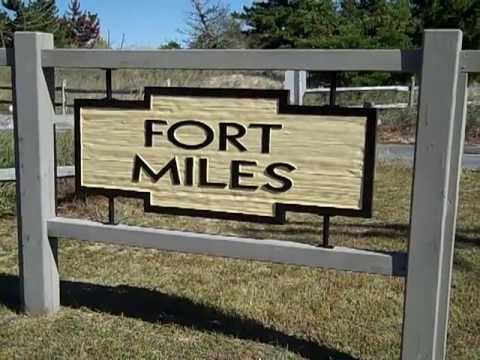 Ocean City Ocean Games/Swim OC (July 15). This is an annual event held just across the state line in Ocean City, Maryland. It features both a "Swim Ocean City" event and an ultimate frisbee tournament.
Scheduled for 8 a.m. to 5 p.m. on Saturday, on the beach at Caroline Street, the event also raises funds for the Johns Hopkins Brain and Stroke Rehabilitation Program.
The event is jointly conducted by the Town of Ocean City, the Ocean City Beach Patrol and the U.S. Coast Guard.
For more information on this event, contact Corey Davis at [email protected]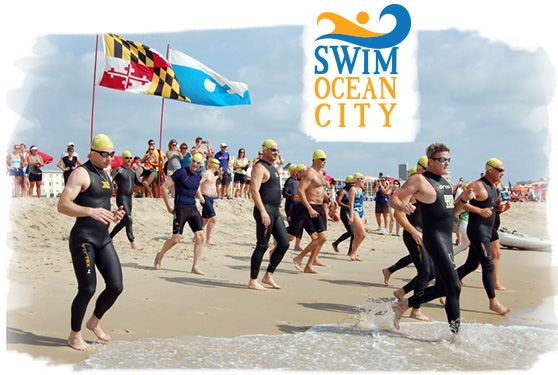 Movies on the Beach (July 17). Held every Monday night during the season, these family friendly movies are fun for everyone. Bring your family, a blanket, and some popcorn to the beach for family movie night! Movies will start at approximately 8:30 p.m. on the beach at Dagsworthy Street in Dewey Beach and Garfield Parkway in Bethany Beach. This week's selections are "The Good Dinosaur" (Dewey Beach) and "Finding Dory" (Bethany Beach).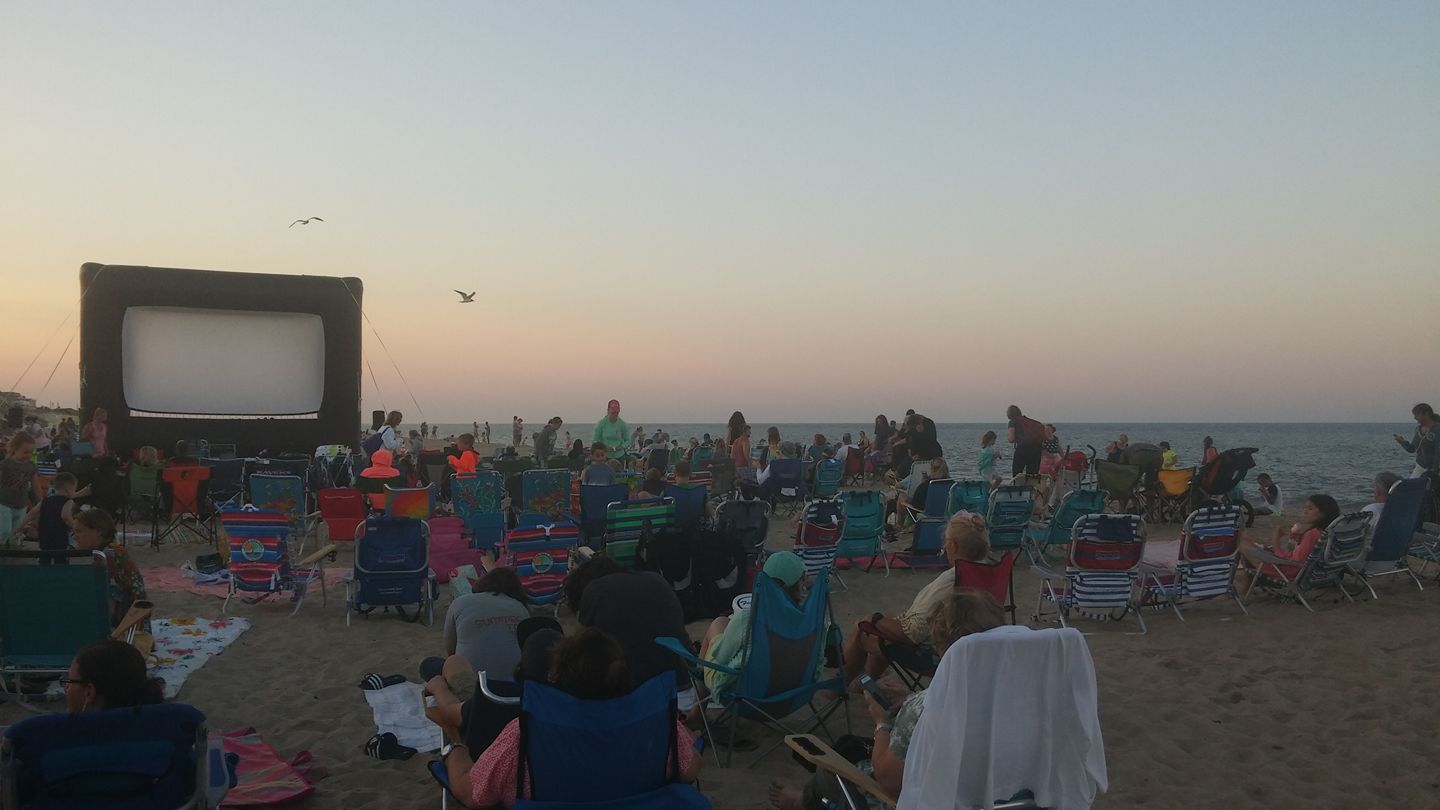 Whatever you choose to do this weekend, we hope you have a fun and exciting few days here at the Delaware beaches.
And be sure to check back here next week in our "Weekender Blog" for more great happenings in and near coastal Delaware.
Have a great weekend everyone!