Crab Cakes Aplenty in Coastal Delaware. Here Are Our Favorites...
Posted by Dustin Oldfather on Friday, September 30, 2016 at 10:33 AM
By Dustin Oldfather / September 30, 2016
Comment
Growing up in southern Delaware, there are certain food items that you're introduced to at a relatively young age. It's not to say you're going to like all of them, but chances are good that many will become a way of life, whether you remain in the area or not.
The choices are familiar for sure – sweet corn in the summer, scrapple whenever you can get it, any kind of chicken. But today, we're going to talk about another southern Delaware favorite – the almighty crab cake!
Particularly on the eastern half of Sussex County, it seems like every restaurant has its own version of this local delicacy. But just like no two snowflakes are alike, there are also no two crab cakes that are prepared and served exactly the same way.
So when we decided to start a weekly "foodie" writeup here on our blog pages, it seemed only natural to start with this local favorite, highlighting some of our preferred spots in coastal Delaware to partake of said delicacy.
Now first a disclaimer. As with all write-ups of this nature, ours is certainly subjective. These are our favorite local places where we know you will get a great crab cake and enjoy a fine dinner with your friends and/or family.
But this is by no means a comprehensive list. And because of that, we would also love to hear what you have to say on the topic.
Do you agree with our list or are there other great crab cakes in the region that we didn't mention? What are your favorite southern Delaware eateries where you can enjoy this popular local menu item?
We look forward to hearing what you have to say on the subject. But for now, here is a list of our favorite places in and near coastal Delaware to get a fantastic Sussex County crab cake:
Woody's (Dewey Beach). Pick 100 locals and ask them where the best place is for crab cakes in coastal Delaware and chances are good that Woody's in Dewey Beach is going to be mentioned at least a few dozen times. The winner of several awards, including "Best of Delaware" and "Best at the Beach," these mouth-watering creations are made on-site and are definitely the most popular thing on the menu at this charming eatery on Route 1 in Dewey Beach. The Rehoboth Foodie himself calls Woody's crab cake "among the best I have had here at the beach, with chunks, chunks and more chunks of lump crab meat." Woody's Dewey Beach Bar & Grill is open every day from 11 a.m. to 1 a.m. Call 302-260-9945 or visit www.deweybeachbar.com for more information.
Nantuckets (Fenwick Island). Another place to find a great local crab cake is this seafood dominated restaurant just a few blocks north of the Maryland state line in Fenwick Island. Known for some of the freshest seafood in the region, Nantuckets crab cakes have been described by online reviewers as "simply amazing" and "to die for." Nantuckets is open Sunday through Thursday from 4 to 10:30 p.m. and on Fridays and Saturdays from 4 to 11 p.m. Call 302-539-2607 or visit www.nantucketsrestaurant.com for more information.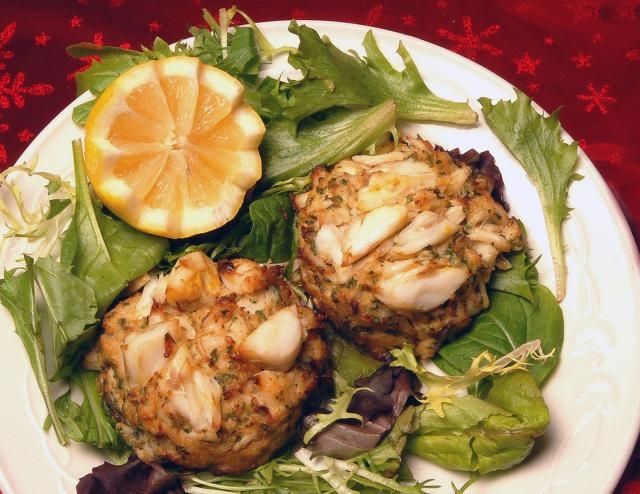 Catch 54 (Fenwick Island). Just west of downtown Fenwick Island, on Route 54, is this great local seafood restaurant owned and operated by the late Matt Haley's SoDel Concepts. The crab cake at Catch 54 is one of the restaurant's signature dishes and, truth be told, is one of the main reasons people flock to this fantastic eatery with the unbeatable view. Recently named the "Best Waterfront Restaurant" in Delaware, Catch 54's "Baked Colossal Crab Cakes" are two four-ounce crab cakes that are served with coleslaw and fries and dusted with Old Bay seasoning. Catch 54 is open on Sundays from 12 to 9 p.m., Mondays through Thursdays from 5 to 9 p.m., on Fridays from 5 to 10 p.m. and on Saturdays from 12 to 10 p.m. Call 302-436-8600 or visit www.catch54.com for more information.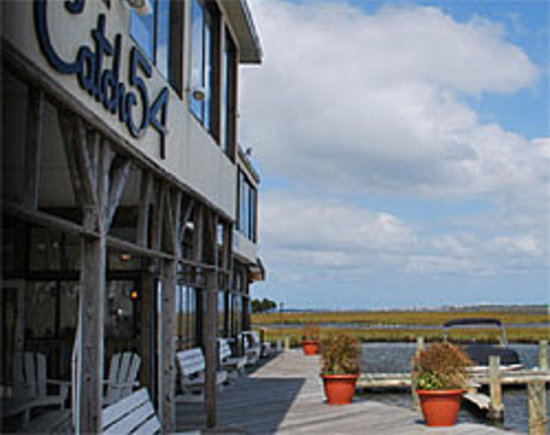 Matt's Fish Camp (Bethany Beach; Lewes). For a "must have" coastal Delaware crab cake, also be sure to try out the popular menu items at Matt's Fish Camp, with locations in both Lewes and Bethany Beach. Another of Matt Haley's creations, these local eateries offer a wide abundance of seafood items on the menu, but we're talking about crab cakes today and they have one of the best around. For more information on Matt's Fish Camp in Lewes, call 302-644-2267 or visit www.mattsfishcamplewes.com. For the Bethany Beach location, call 302-539-2267 or visit www.mattsfishcampbethany.com. Both locations are open from 11:30 a.m. to 9 p.m. Sunday through Thursday and 11:30 a.m. to 10 p.m. on Fridays and Saturdays.
Palate Bistro and Catering (Rehoboth Beach). This Rehoboth Beach bistro and catering service is owned and operated by Gary "The Essential Chef" Papp and his wife, Lorraine. In an area known for it's great local chefs, Papp is one of the best and one of his specialties is the delicious lump crab cake. We're big fans of Gary's and trust us when we say you can't go wrong with anything on the menu, and the crab cake is definitely one of our favorites in coastal Delaware. Palate Bistro is open Monday through Saturday from 11 a.m. to 9 p.m. and for Sunday brunch from 9 a.m. to 1 p.m. Call 302-249-8489 or visit www.tastepalate.com for more information.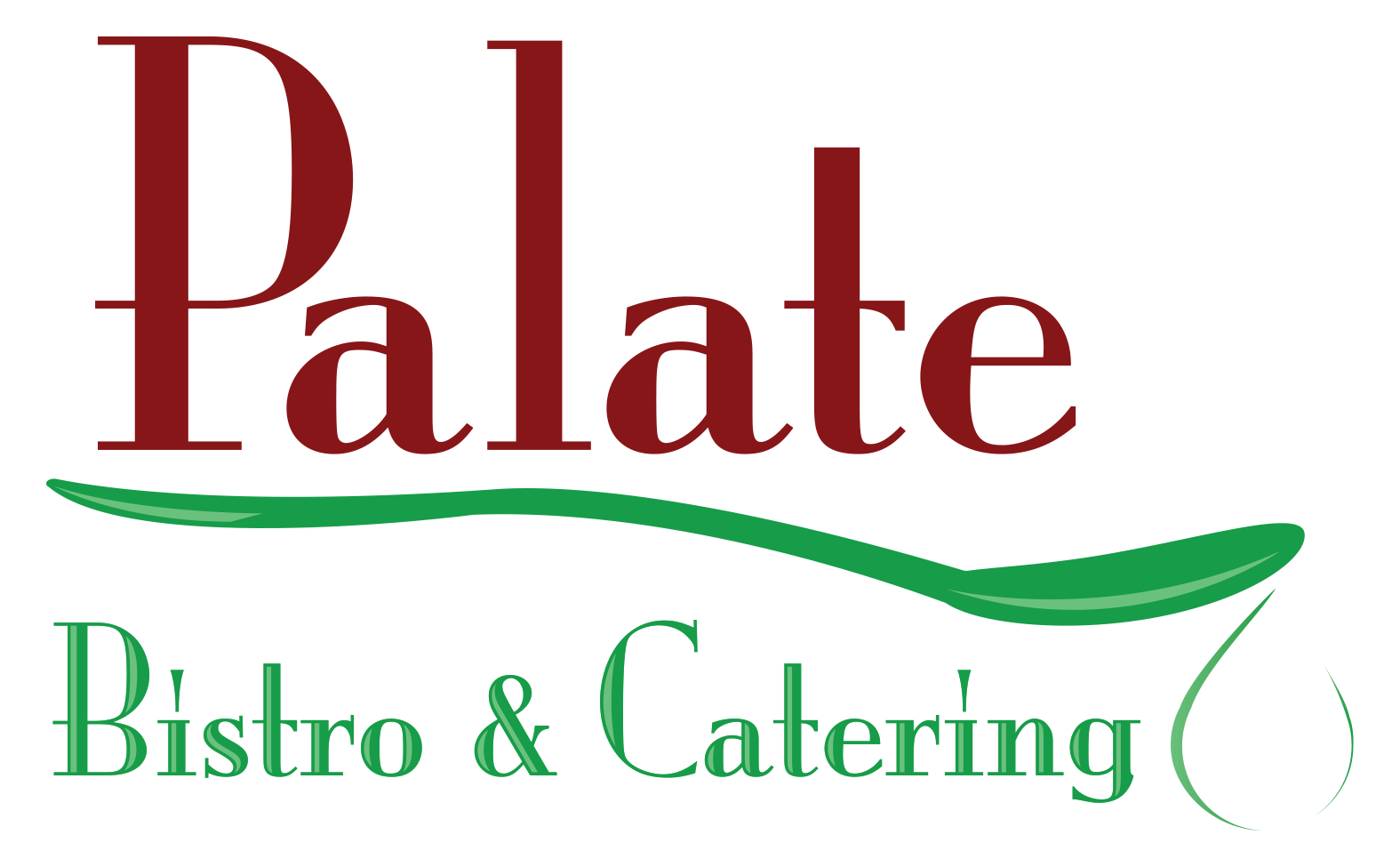 Back Porch Café (Rehoboth Beach). If you're in downtown Rehoboth Beach and in the mood for a great crab cake, try the one at the Back Porch Café on Rehoboth Avenue. It's certainly not the only crab cake in downtown Rehoboth, but it's one of our favorites and that's why it made it onto our list. Try it and we think you'll agree that it's one of the best around. Beginning in October, the Back Porch Café is closed from Monday to Wednesday, but is open for lunch from 11-3 the rest of the week and for dinner starting at 6 p.m. Call 302-227-3674 or visit www.backporchcafe.com for more information.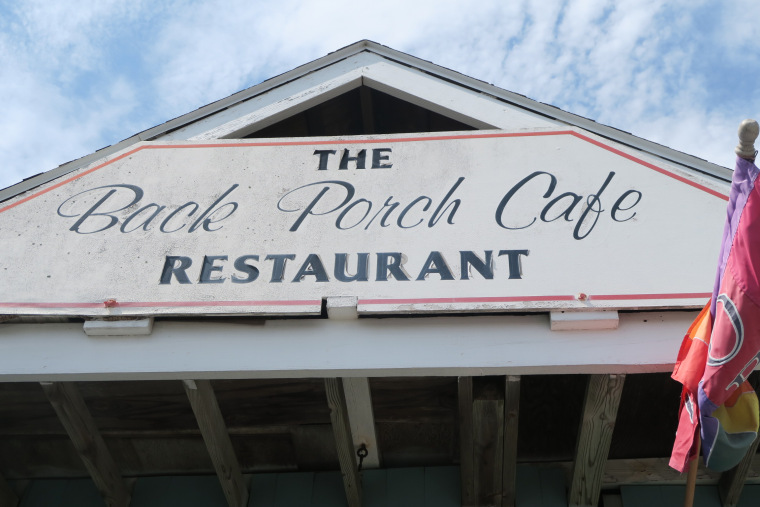 Two Seas (Dewey Beach). The Chesapeake Crab Cakes at this longtime eatery in Dewey Beach have a reputation for being some of the best in coastal Delaware. Baked with hardly any filler, they're made by members of the Carr family, who have owned Two Seas for more than 20 years. There are many great crab cakes at the Delaware beaches and the ones at Two Seas are certainly some of the best. The restaurant does have limited hours after Labor Day, so be sure to call 302-227-2610 ahead of time for more information.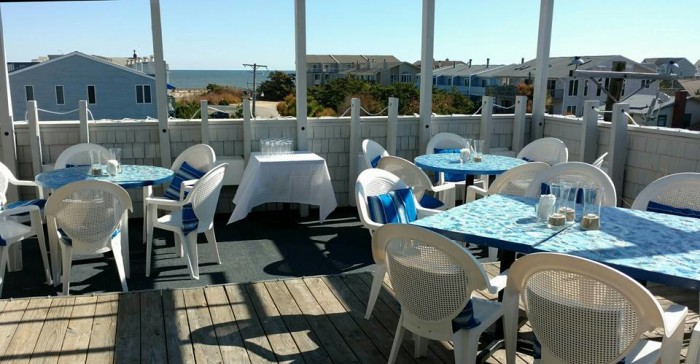 Looking to buy a home in coastal Delaware? Give us a call at 302-260-2000, or visit our Search Page at theoldfathergroup.com to view homes currently on the market in coastal Delaware.
And if you've had any thoughts of selling your home, visit coastaldelawarehomesvalues.com to instantly learn your home's approximate value.