Five Great Reasons For Buying a Home at the Delaware and Maryland Beaches
Posted by Dustin Oldfather on Wednesday, May 4, 2022 at 6:48 PM
By Dustin Oldfather / May 4, 2022
Comment

5 Reasons Why You Should Consider Buying a Beach House in Delaware & Maryland
These days, it seems like everyone is considering buying a beach house in Delaware or purchasing a Maryland beach house in the Eastern Shore coastal region.
And why not? With 26 miles of Atlantic coastline in Delaware alone, as well as scores of inland bays, rivers, freshwater ponds, and more, the coastal regions of Delaware & Maryland certainly have more than their fair share of waterfront and near waterfront property.
Why Buy a Beach House in Delaware or Maryland?
It really wasn't that long ago, however, that living near the water was deemed more of a risk than it was really worth. Stories abound in the region of people buying in inland communities like Millsboro, Dagsboro, Georgetown, and even Seaford and Laurel because it was just far enough away from the water to prevent any type of flooding or natural disasters.
A lot of that has changed in recent years with safety precautions being put into place along the coast. The most important of these is a dune system that, so far at least, has protected the area's beach towns from any catastrophic events.
Sure there have been challenges like Superstorm Sandy in 2012, as well as continuing issues along the inland bays during heavy rain events. But, for the most part, the coastal region has "weathered the storm," so to speak.
But other than the fantastic location of course, why should you buy a home at the Delaware and Maryland beaches? Here are five great reasons for you to ponder...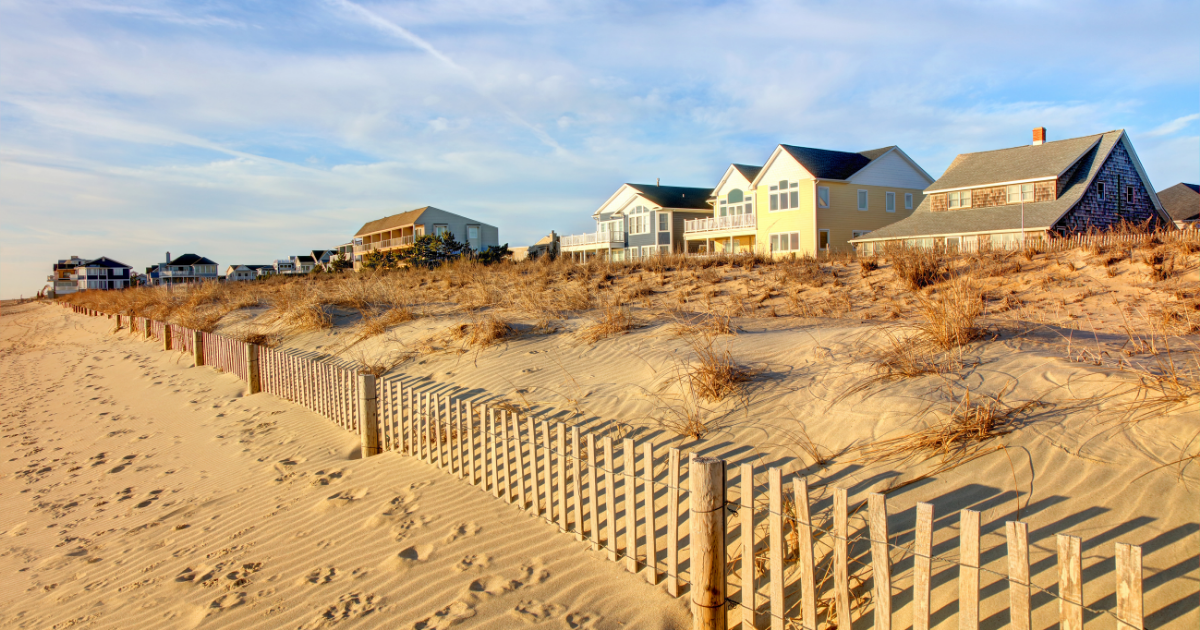 It's a Great Investment
While real estate markets, like most other economic indicators, ebb and flow, beach homes are proven to retain their value extremely well over time.
Think about it. There are only 28 miles of Atlantic coastline in Delaware, a finite amount of space where homes can be built. And as long as the ocean is right next door, this land and these Delaware beach homes are going to remain some of the most highly sought-after real estate in the state.
Maryland has only 31 miles of coastline, which also makes any Maryland beach house a great investment for the same reason.
While they cost more to purchase initially, they're also proven to be fantastic investments over time.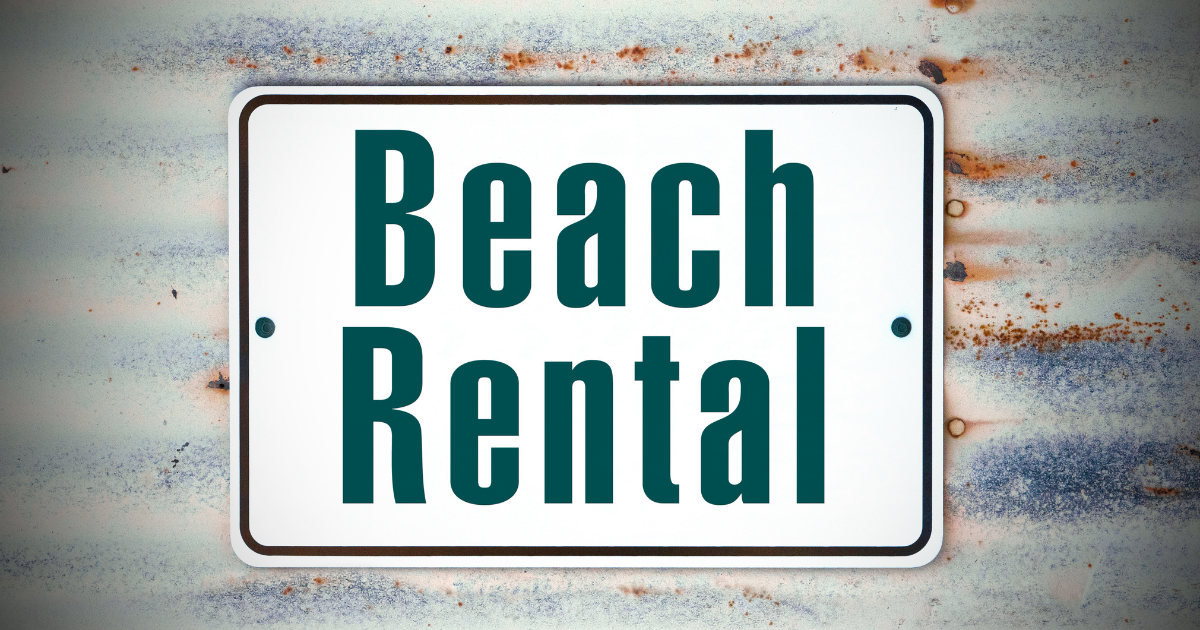 Rental Income
If you're not living in the home full-time, then you're looking at a nearly certain second income by renting the property out to tourists when you're not using it.
Renting your Delaware beach house or putting your Maryland beach house up on Airbnb, VRBO, or any of the short-term rental apps are a great way to earn rental income from beach house properties.
The rental amount, in southern Delaware, Maryland's Eastern Shore, or in any coastal area, will vary according to the time of the year. But it's a great "ace in the hole" to have at the ready.
Head Start on Retirement
It's no secret that southern Delaware has become a mecca for the retirement set in recent years, leading to the birth of the term "Florida of the North."
It's been a growing trend for decades now, and we certainly expect it to continue (or even increase) in the coming years. There are many great options for spending your retirement years in a Delaware or Maryland beach house.
Even if you're not yet retired from your career, why not buy your dream home on one of Delaware's or Maryland's beautiful beaches now so it's waiting for you when you finally do call it quits?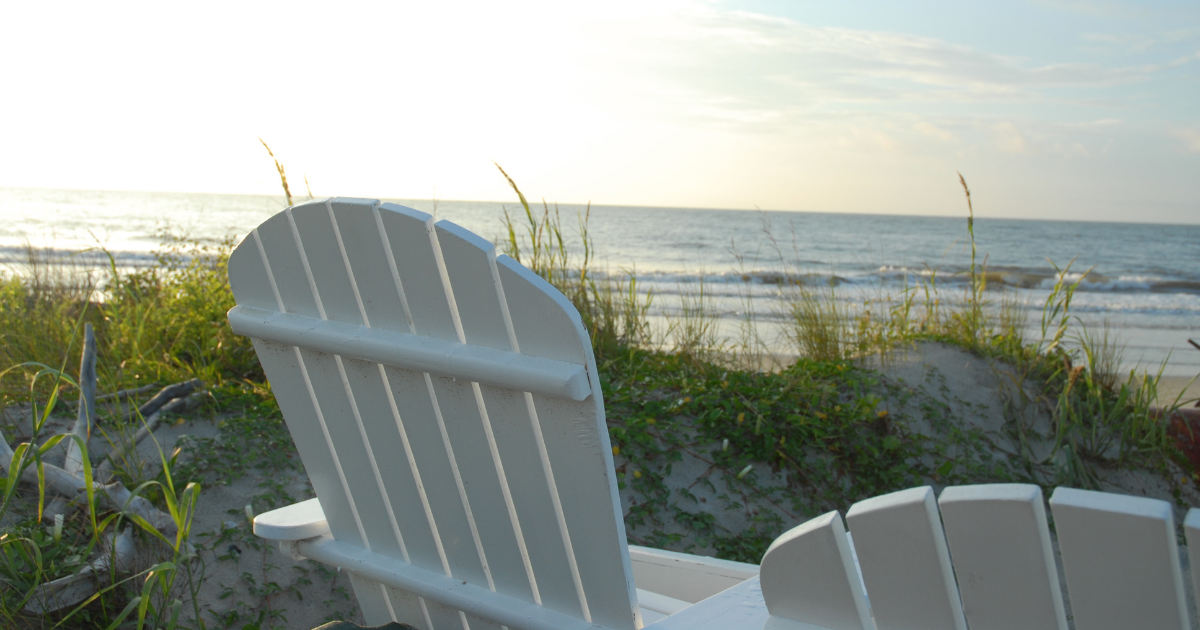 Unscheduled Vacations
If you have a home at the beach and don't live there year-round, you have a ready-made home base anytime you feel like getting away for a vacation with friends and/or family.
Many of the residents living in Delaware and Maryland beach houses love having the convenience and opportunity to take a beachfront vacation during both peak and off-peak times during the year.
You can also store your vacation gear (think beach chairs, towels, beach umbrellas, etc.) at the home so you don't need to carry it back and forth from your primary residence.
Health Benefits
Okay, so this one is a little more difficult to quantify as it's more of a state of mind than an opinion based on hard facts. But how often have you visited the beach, smelled that pure salt air and felt the cool ocean breezes on your face, and just automatically felt better?
Now imagine waking up in your Delaware beach house, or falling asleep to the sounds of the ocean at your Maryland beachfront home.
It's easy to feel at peace when you're at the beach, and that often leads to mental and physical benefits that are far-reaching.
For much more on the Delaware and Maryland beaches, visit us today at theoldfathergroup.com or give us a ring at 302-260-2000.
We'd love to meet you and show you around the area, then develop a plan to make you a permanent resident of the coastal region.