A Load of Laundry, A Handful of Quarters and a World Series Champion - A Day in the Life of Coastal Delaware Realtor Shawn Glassmeyer
Posted by James Diehl on Friday, June 18, 2021 at 12:00 PM
By James Diehl / June 18, 2021
Comment
Much like the water cooler at the office, a laundry room has always been a bit of a social experiment in shared buildings. You never who you're going to meet when separating your whites from your colors and pushing that handful of quarters into the coin collector.
Of course, some laundry days (okay most) are as boring as you can possibly imagine, waiting and waiting for what seems like an eternity for your clothes to become like new again. But you just never know when those hours and days of boredom might turn into a magical moment.
And that's just what happened one day for a teenager in St. Louis, Missouri, a now 45-year-old Realtor at the Delaware beaches.
"I grew up in St. Louis a big baseball fan and I would always cut through the second floor of the Marriott Hotel on game days, which was across the street from Busch Stadium," says Shawn Glassmeyer, who now sells real estate for the Oldfather Group of Ocean Atlantic Sotheby's International Realty. "There was a laundry room there and sometimes the visiting ball players would be washing their clothes."
Glassmeyer met many an out-of-town baseball player in and near that laundry room. But the first time, as they say, is always a bit special.
And that first time was a summer day in 1990, when he met Montreal Expos center fielder Marquis Grissom (pictured below in later years playing for the Atlanta Braves).
The then 14-year-old will never forget the future World Series champion's first words to him.
"I asked him for his autograph of course. Well, he just looked at me and smiled and said he'd be happy to if I would go downstairs and get him five dollars worth of quarters for his laundry," chuckles Glassmeyer. "I obliged of course and he started leaving me tickets at will call every time his team was in town to play the Cardinals."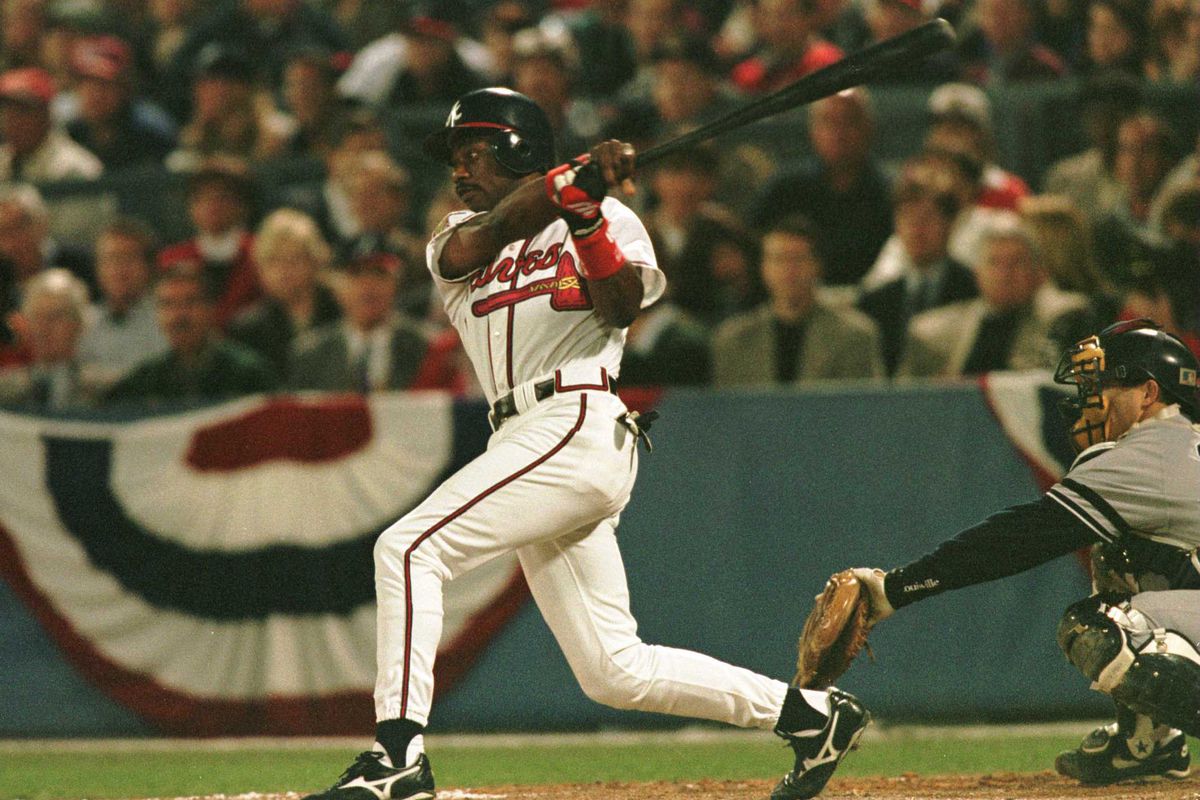 TalkingChop.Com Photo
Now it should be noted that, while appreciated of course, young Shawn didn't really need those tickets as he and his teenage friends had already found a way to sneak into Busch Stadium after school. And they did so nearly every time the Cardinals took the field in the summers of 1989, 1990 and 1991.
Those early entries allowed young Glassmeyer to accumulate quite the collection of souvenirs over the years. He estimates that he probably had 150 bats, a few batting helmets and gloves and in excess of 1,000 autographs by the time he was done.
Many collectibles were from icons of that era, including Mark Grace, Pedro Guerrero, Mookie Wilson, Dwight Gooden and Daryl Strawberry.
"That was a great time, but I guarantee there isn't a kid in this day and age who's still doing that," says Glassmeyer. "I doubt the athletes even walk to the stadium anymore or do their own laundry. But that's the way it was back in our day."
Once Glassmeyer completed high school, the huge baseball fan turned his focus to his other love and began a life in the horse racing industry.
Racking up more than 300 career victories as both a trainer and a driver, his harness racing career is filled with accolades and accomplishments.
At one time, he held records at three local race tracks - Dover Downs and Harrington Raceway in Delaware and Ocean Downs near Berlin, Maryland.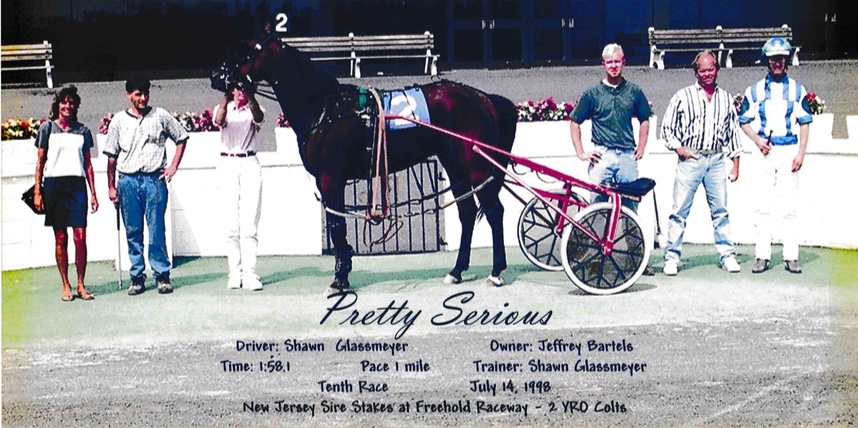 While Shawn has hung up his silks and called it a career, his brother Bobby still runs a 12 horse stable in Dover.
But Shawn's career in the industry has been one for record books, at one time even working for the stable of infamous New York Yankees owner George Steinbrenner.
"That was when I decided to start working with horses and I just felt like it was what I wanted to do with my life," says the now resident of West Fenwick Island. "I thought this was something that I could get on board with and I enjoyed it very much for a lot of years."
As with many athletes, Glassmeyer eventually realized it was time to park the sulky, the apparatus that's attached to a horse during a harness race, and begin a career that could serve him well for many years to come.
So he turned to real estate, obtaining his Delaware real estate license and joining the Oldfather Group in the fall of 2020.
"I just felt like real estate would be a much better career path for me in my later years," he admits. "And I have to say that the Oldfather Group is the only company I've ever worked for where the people seem genuinely happy and helpful and really want you to succeed.
"The training and the assistance has really helped me to get my feet on the ground in an industry that I wasn't really that familiar with. I'm very happy to be on the team."
If you're looking to buy or sell a home in southern Delaware, contact Shawn Glassmeyer today via email at [email protected] or give him a ring on his cell phone at 302-542-4369.