These Bikes Are Made For Riding, And That's Just What They'll Do...
Posted by James Diehl on Thursday, July 8, 2021 at 7:22 AM
By James Diehl / July 8, 2021
Comment
When Oldfather Group Realtor Haley White's family suggests going for a bike ride, it means something a whole heck of a lot different than it does for the rest of us.
For Haley's immediate and extended family, it's not a simple joyride around the neighborhood. It's a much deeper commitment to body and soul and a journey that's become a bit of a lasting tradition for several members of the Shearer family (Haley's maiden name).
A native of Pennsylvania and a southern Delaware resident since 2015, Haley White earned her real estate license in March and has been working with the Oldfather Group since doing so.
A mother of two young boys, she's one of coastal Delaware's up and coming stars. But every 10 years, regardless of what she happens to be doing at the time, she hops on her bike and spends four to five days riding the towpath along the Chesapeake & Ohio (C&O) Canal with those most special to her.
The journey takes the adventurers nearly 200 miles, beginning in Cumberland, Maryland and ending in Potomac, Maryland, near the nation's capital.
A tradition started by Haley's grandparents in 1971, the family takes part in the long ride every 10 years.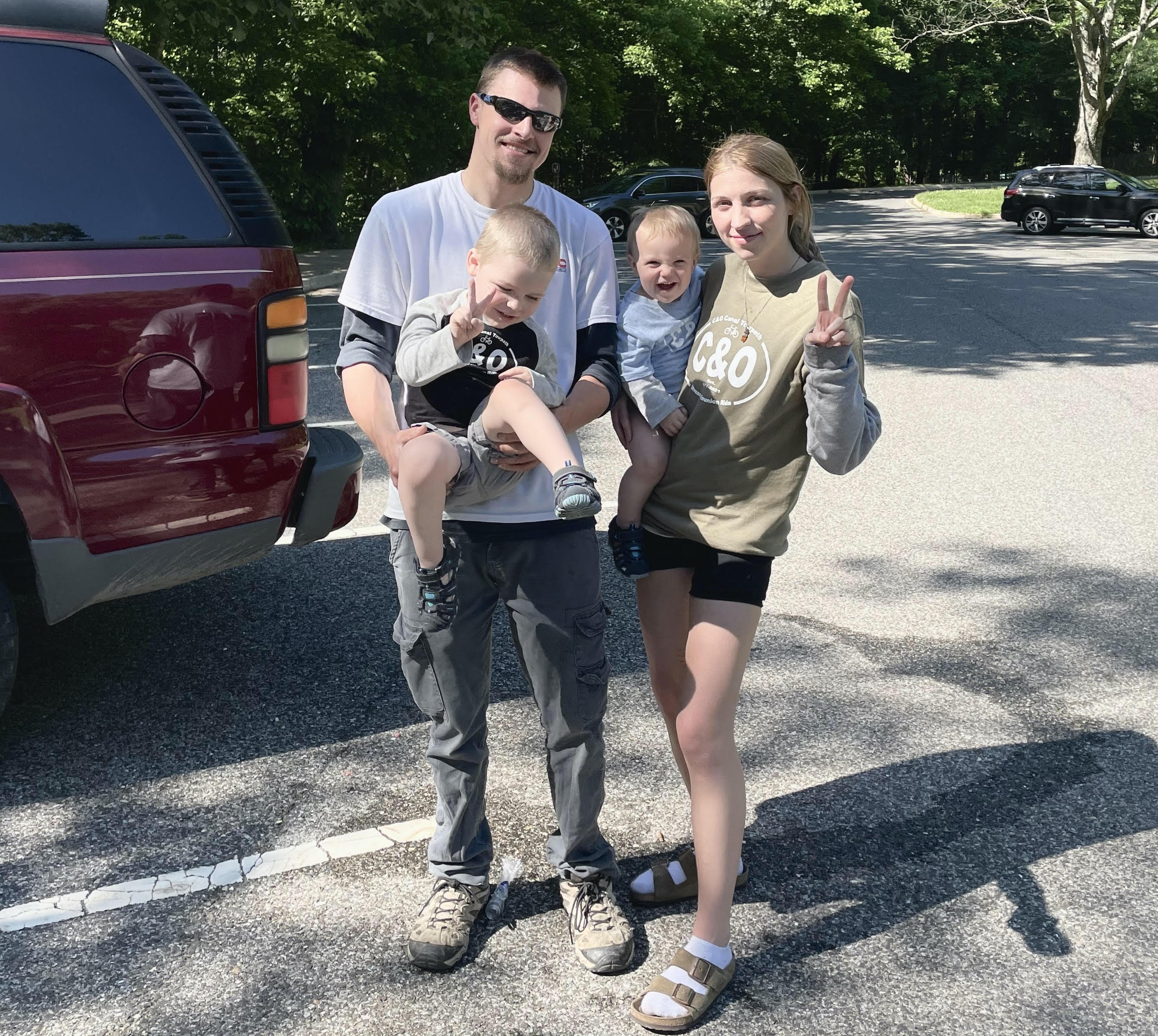 Haley just completed the trek for the third time over Memorial Day Weekend, taking her boyfriend and two young sons along with her for their first such experience.
Now 24 years old, she completed her first family bike ride a year before starting kindergarten in 2001.
"I don't remember that first ride, but my mom told me that I was singing and having fun the whole time," says Haley today, just a few weeks removed from her latest bicycle journey. "I had a broken arm during that first tip, but I'm told I had a good time anyway."
The C&O Canal Towpath runs between Washington, D.C. and Cumberland, Maryland and follows the Potomac River along the route of the C&O Canal.
The trail is exclusively in Maryland (and D.C.), following the state line across the Potomac from both Virginia and West Virginia.
It was originally build for mules to walk beside the canal while towing boats through the waterway, thus the "towpath" name.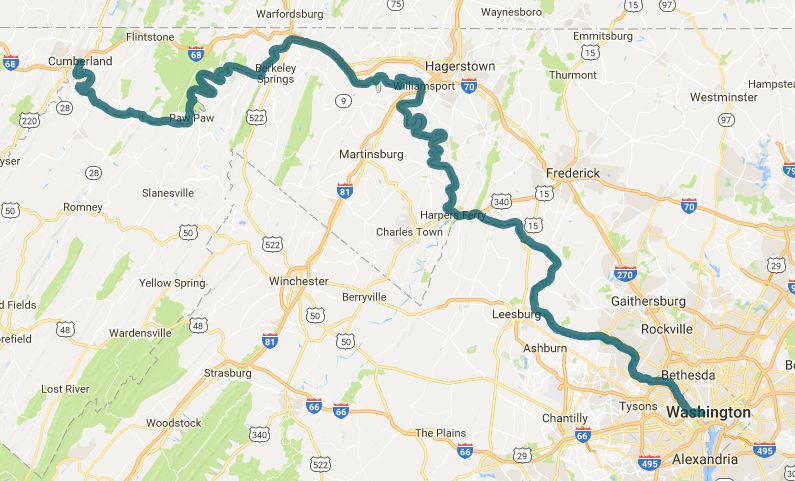 The 2021 Shearer family ride along the trail was particularly special for a couple of reasons - it was the first time Haley enjoyed the experience with her two young boys and it was likely the last such ride with her aging grandmother.
"It was a little bittersweet for me because I realized that it will probably be her last time, but having my kids with me was an exciting thing as we were able to add a new generation to our tradition," says Haley. "We have a very close family and we're always looking for reasons to get everyone together. And this is a great way to do it every few years."
While in her 80s, Grandma Shearer (aka Kay Shearer) had an electric bicycle for the 2021 ride and, according to Haley, completed a couple of sections of the trail each of the five days during the family outing.
The tradition for the Shearer family is to hit this nearly 200-mile long trail every 10 years over Memorial Day Weekend. They begin on the Thursday before the holiday and ride through Memorial Day itself.
It's a great way to stay in shape, spend some quality time together and enjoy one of the most scenic routes in the eastern United States.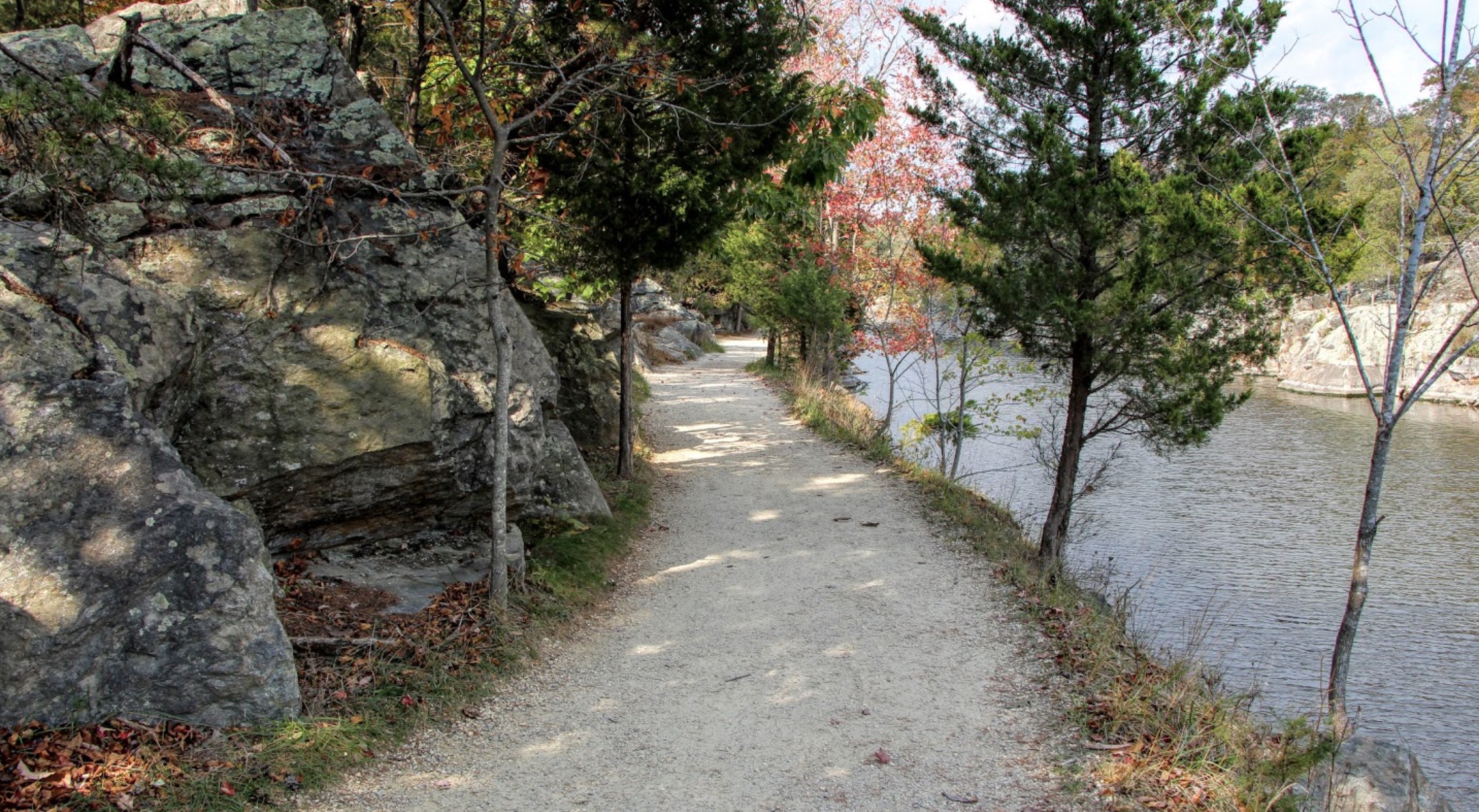 "The views are amazing and one of my favorite parts," says Haley. "We stop at some nice restaurants along the way and are also known to take a break and enjoy a cold beer from time to time too.
"All in all, it's just a great family bonding experience that I hope we continue doing for years to come."
Haley White joined the Oldfather Group in March of 2021 and has spent a good deal of time learning from the more experienced members of the team.
She fully expects to be one a top producer one day soon through a lot of hard work, perseverance and patience.
"The Oldfather Group is all about helping each other to succeed, which is exactly the type of thing I was looking for," Haley admits. "Dustin says all the time to just ask for help if you need it and he really means it.
"I've felt like I was in good hands from the very moment I started working with the Oldfather Group."
To contact Haley White and see how she can make your home buying or selling experience the best it can be, give her a ring at 484-704-0326 or email [email protected]