Discovering the Beaches of Delaware
Posted by Dustin Oldfather on Monday, February 17, 2014 at 10:05 AM
By Dustin Oldfather / February 17, 2014
Comment
Delaware is an adventure waiting to happen and the beaches are a huge part of that adventure. Many of the Delaware beaches have won multiple awards. The Frist State is certainly known for the family-friendly beaches, such as Bethany Beach, which was named to the Top 10 Best Beaches for Families in 2013 by Family Vacation Critic. Here's an introduction to the beaches in Delaware.
Bethany Beach
This charming resort area provides beautiful sandy beaches with plenty of outdoor creation. The award-winning restaurants and tax-free shopping options make Bethany Beach a great place to discover. Enjoy sailing along the coastline or just walk along the boardwalk and take in the area.
Travel & Leisure Magazine places Bethany Beach on their list of the "Best Secret Beaches on Earth." This is just one of the many awards this beach has won. It's most known for the outdoor activities and areas including the Fenwick Island Lighthouse.
Rehoboth Beach and Dewey Beach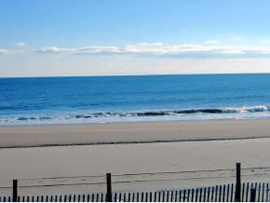 The amazing specialty stores, beautiful homes and excellent restaurants are a huge part of both of these beaches. Dewey Beach is found just south of Rehoboth Beach and there's a mile-long boardwalk here full of boutiques, restaurants and entertainment options.
Dewey Beach isn't very far from Rehoboth Beach and you can actually walk from one of the other. Plenty of outdoor activities are found here, along with the famous Tanger Outlet Center.
The nightlife is very popular here, as well. With plenty of dancing, nightlife, live music and plenty more, these beaches are great for adults. The bars and restaurants found here are perfect for plenty of fun.
Delaware is home to over 30 miles of unspoiled coastland and provides plenty of excellent outdoor activities. Whether you're searching for a great park area or you prefer to lie in the sun on the beach, you'll find the perfect natural area in Delaware.