Eight Great July 4th Holiday Weekend Events to Consider in Coastal Delaware
Posted by Dustin Oldfather on Monday, June 26, 2017 at 4:29 AM
By Dustin Oldfather / June 26, 2017
Comment
Good day everyone and welcome to this special July 4th holiday edition of the "Weekender Blog," as always brought to you by the real estate professionals at the Oldfather Group of Ocean Atlantic Sotheby's International Realty.
It's time for that most American of all holidays, a time to sport the red, white and blue, work those barbecue grills and settle in with the family for some of the area's best patriotic celebrations and fireworks extravaganzas.
We have a cornucopia of great events to preview for you this week, all designed to get the most out of the July 4th holiday weekend in southern Delaware.
Here's our Chief Buyer Consultant Adam Linder with a preview.
Nearly all of our coastal towns have special holiday celebrations planned, either for this weekend or for the July 4th holiday itself.
We're going to preview the major ones for you here in the "Weekender Blog," so set aside a few minutes to learn more and determine which holiday festivals or events you'd like to attend.
We've got eight big holiday events to preview this week, so let's get right to it...
Rehoboth Beach Fireworks (July 2). The area's most spectacular fireworks display will be launched from the beach beginning at approximately 9:15 p.m. on Sunday. There will also be live entertainment at the bandstand before and after the show.
In the event of bad weather, the rain date is scheduled for Monday, July 3.
The Jolly Trolley and DART buses will be running throughout the evening, so consider using public transportation if you're able, to alleviate some of the parking and congestion issues.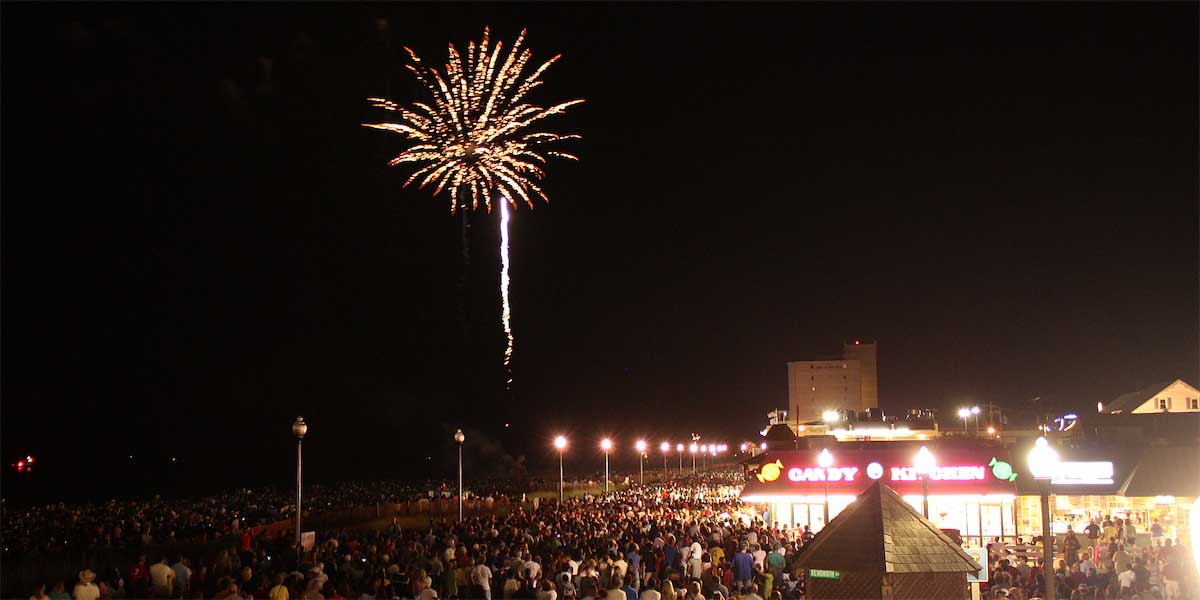 Old Fashioned Fourth of July in Lewes (July 4). This long-standing tradition in the "First Town in the First State" is scheduled for July 4, and will kick off with children's games on Second Street at 9 a.m.
The major draw of the day is always the boat parade that meanders along the Lewes-Rehoboth Canal to Fisherman's Wharf, a part of the festival that generally draws large amounts of spectators.
Later in the afternoon, the always fun Doo-Dah Parade will take place, along King's Highway and Savannah Road and ending on Second Street. The parade is due to begin around 5 p.m.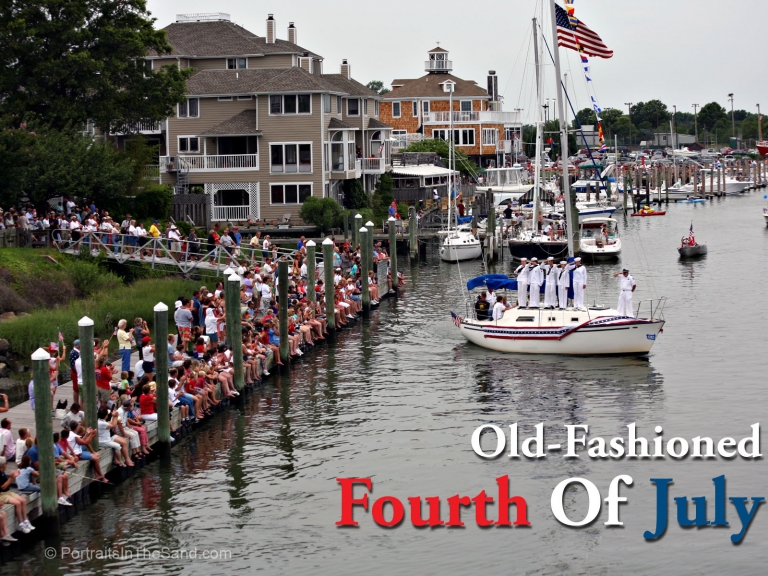 Cape May-Lewes Ferry Fireworks Cruise (July 2). This year's fireworks cruise will depart at 7:15 p.m. and will return to the Lewes Ferry Terminal at 11 p.m. This event is limited to 800 people and costs $35 per adult and $20 per child. There will be live music from Glass Onion onboard, as well as a spectacular fireworks display on the Delaware Bay. Contact theCape May Lewes Ferryfor more information.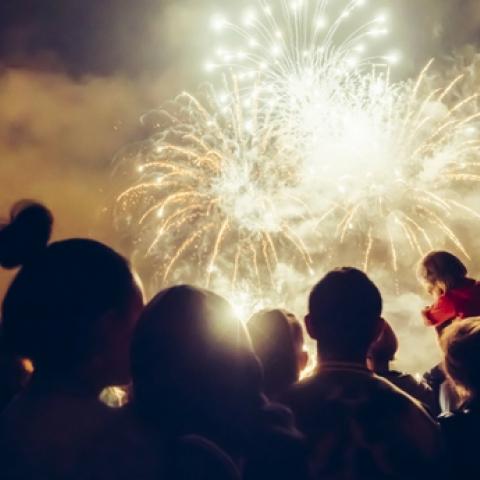 Bethany Beach Independence Day Parade (July 4). The festivities in Bethany Beach begin at noon, with one of the area's best holiday parades, which includes scores of local children riding their red, white and blue adorned bicycles. There will also be activities throughout the day, which concludes with fireworks at dusk.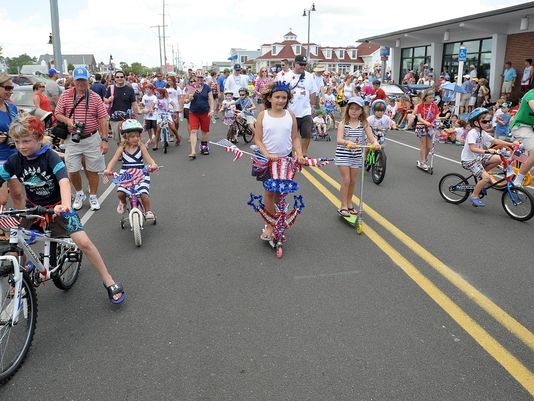 Henlopen Acre's Children's Parade (July 2). This annual tradition in Henlopen Acres begins at 8:30 a.m., and is open to children of all ages.
The parade starts at the marina and heads east on Tidewaters, then meanders along Zwaanendael, Rolling Road and Dodds Lane. Prizes and refreshments will be available at the marina following the parade.

Milton 4th of July Festival (July 4). This festival in Milton is set to begin at 10 a.m., at Milton Memorial Park. This year's theme is "Bringing Back Mayberry."
A bike parade will kick off at 11 a.m., with registration beginning 45 minutes prior. A festival in the park will be held beginning at 2 p.m., and will feature a bicycle-decorating contest, children's games, food, music, train rides and more.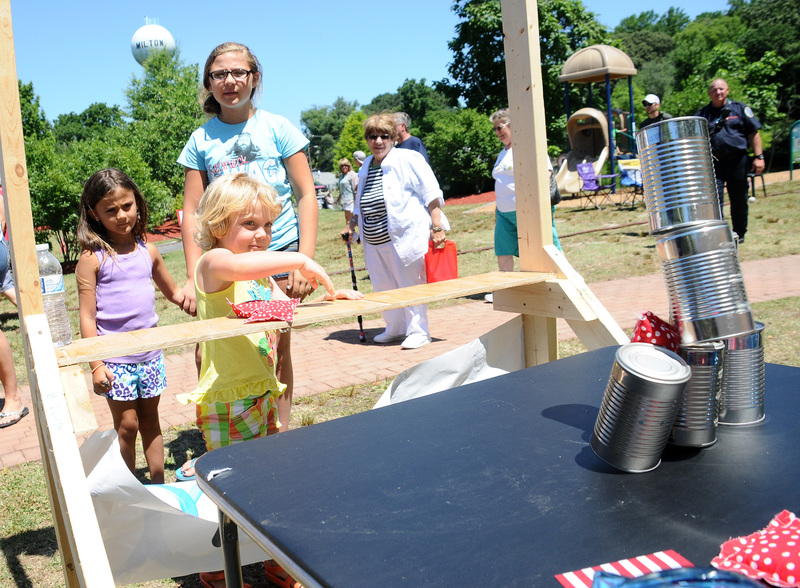 Cape Gazette Photo
Slaughter Beach Regatta (July 4). Beginning at 3:30 p.m. on Independence Day, this holiday event is centered around the water.
Things kick off with a boogie board race at 3:30, followed by a kayak race at 4, a monohull race at 4:30 and a catamaran race at 5.
Other events include a pie-eating contest, food, entertainment and an unorthodox "wet t-shirt contest," where participants race to put on as many drenched t-shirts as possible.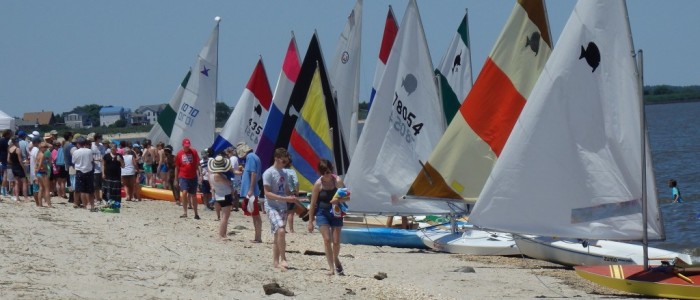 Laurel Independence Day Celebration (July 4). This year's parade through town will begin at 5:30 p.m., with the Little Miss Independence pageant starting an hour later. There will also be a cornhole tournament, a pie eating contest, a carnival and live music throughout the evening. Fireworks begin at dusk.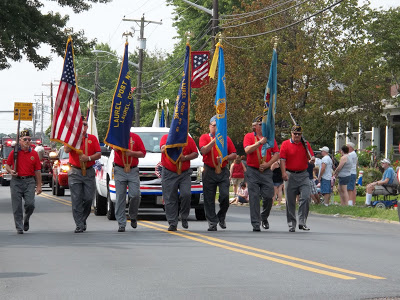 While these are the biggest events of the holiday weekend, many other towns in both coastal Delaware and coastal Maryland will be shooting off fireworks between Saturday, July 1, and Tuesday, July 4.
If not listed above, please check with your town office or Chamber of Commerce to learn when your town will be celebrating Independence Day.
Enjoy the holiday everyone!