Enjoying a Scenic Drive Through Delaware
Posted by Dustin Oldfather on Monday, March 3, 2014 at 12:20:47 PM
By Dustin Oldfather / March 3, 2014
Comment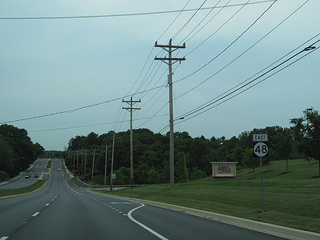 One of the best ways to really enjoy the scenery found in Delaware is through the many scenic drives available. You can discover the many natural landscapes, different attractions and so much more as you drive through the state. Here are some of the best scenic drives to enjoy in Delaware.
Lewes Byway - Route 9 and Coastal Highway 1
This 12.35-mile Byway is the perfect place to enjoy ocean and canalfront views. Plenty of historic sites are found along the Lewes Byway, along with quaint shops, beautiful beaches and amazing restaurants.
Red Clay Valley Byway - Northern New Castle Country from Route 52 to Route 48
The Red Clay Valley Byway is 27 miles long and provides a network of 28 roads in New Castle County. This beautiful drive provides plenty of wooded hillsides and includes the Ashland Covered Bridge and the Auburn Heights Preserve.
Route 9 Coastal Heritage Byway - Route 9
This two-lane Byway is both scenic and intimate. You will enjoy following the Delaware River and plenty of historic sites throughout Dover and Old New Castle. The Byway covers about 50 miles.
Brandywine Valley National Scenic Byway - From Rodney Square on Route 52 and Route 100 to DE-PA State Line
When you travel through the rolling hills of the Brandywine Valley National Scenic Byway, you will enjoy a view of beautiful gardens, plenty of museums and a number of beautiful estates. This drive is about 12.25 miles and ends at the Delaware-Pennsylvania State Line.
Western Sussex Byway - US 13
Enjoy scenic farmlands, historic towns and plenty of wooded areas as you travel this 35-mile Byway. This Byway also provides plenty of areas for biking, hiking and boating.
Harriet Tubman Underground Railroad Byway - US 13 to Route 15 and Route 9
Visit a number of historic sites that played a role in the Underground Railroad movement as you travel the 95 miles of this Byway.
All six of these scenic drives provide a look at a different part of the state of Delaware. Plenty of beautiful scenery and amazing views are provides throughout each drive.