Historic Lewes Takes Center Stage This Festival-Filled Weekend
Posted by Dustin Oldfather on Wednesday, September 27, 2017 at 12:27 PM
By Dustin Oldfather / September 27, 2017
Comment
The busy 2017 fall festival season continues this week with many more annual happenings taking place in locations throughout the coastal region.
But this one late September weekend every year is really all about Lewes, and you'll definitely notice the "First Town in the First State" as a recurring theme in this week's blog entry. And it's that way on purpose - the good folks in Lewes plan several events on the weekend of Coast Day, to really showcase the town in a positive light for residents, as well as for visitors.
So if you plan on getting out and about this weekend and enjoying the milder fall temperatures, Lewes is a great place to start.
Outside of Lewes this weekend, Dewey Beach is holding it's annual festival centered around the King of Rock and Roll, his fans and several men who have dedicated at least parts of their lives to impersonating the late great Elvis Aaron Presley.
So shake those hips, grab the hound dog, and visit the Rusty Rudder this weekend for some great Elvis-themed activities.
As always, it's going to be a great few days here in coastal Delaware! Here's Dustin Oldfather to tell you more...
We hope everyone gets out and enjoys this great weekend at and near the Delaware beaches. Before we know it, the temperatures will be dropping and these outdoor activities will be ceasing for a few months.
So get outdoors and enjoy it while you can.
Here are our choices for fun fall happenings during the weekend of Sept. 29 to Oct. 1, 2017...
Coast Day/Boast the Coast (Sept. 30 - Oct. 1). These complimentary annual events are scheduled for Saturday, Sept. 30 and Sunday Oct. 1, and are sponsored and organized by the Lewes Chamber of Commerce and the University of Delaware's College of Earth, Ocean and Environment campus in Lewes, respectively.
The Boast the Coast festival includes tours of the historic Cannonball House, the Lewes Life-Saving Station and the Lightship Overfalls. Other activities include maritime programs, kids' activities, the Lewes Historical Society's Fall Craft Fair and free tours of Beach Plum Island.
More info on the Boast the Coast festival is available HERE.
Sunday's 40th Annual Coast Day festivities adopts the theme of "Discoveries on Land, in the Air and at Sea" for 2017 and highlights the different ways scientists explore inland, coastal, open and deep sea environments. Activities include an environment-themed treasure hunt, "critter touch tanks" with aquatic animals like horseshoe crabs and dogfish sharks, live music, vendor displays and both the Crab Cake Cook-Off and the Seafood Chowder Challenge.
Learn more about what's happening on Coast Day 2017 HERE.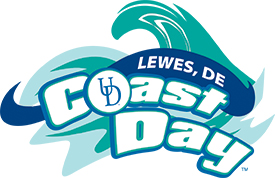 Dewey Beach Elvis Festival (Sept. 29-30). More than 20 Elvis impersonators will invade coastal Delaware Friday and Saturday for this annual event, held at the Rusty Rudder in Dewey Beach.
Hear classics all weekend made famous by the King of Rock and Roll, including "Jailhouse Rock," "Hound Dog," "Blue Suede Shoes" and many more. This is always one of the most enjoyable events of the year, so make plans this weekend to visit Dewey Beach and pay tribute to The King.
Call the Rusty Rudder at 302-227-3888 for more information.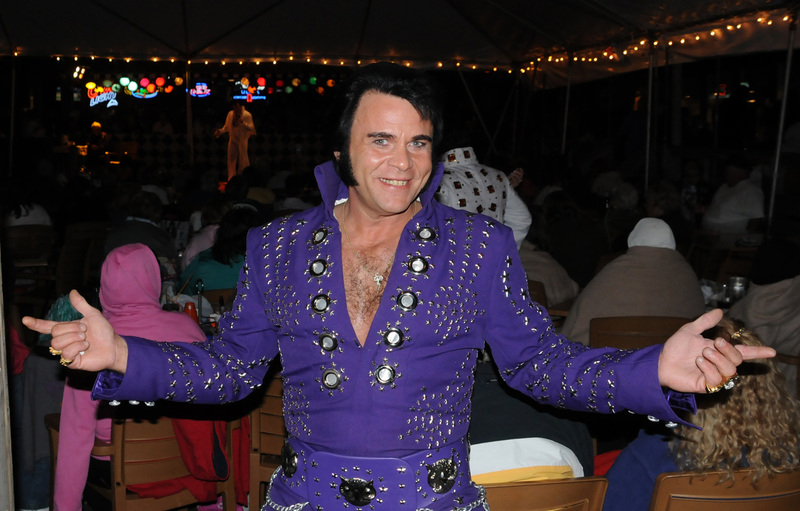 Cape Gazette Photo
Lewes Oktoberfest (Sept. 30). From 2 to 6 p.m. this Saturday, Sept. 30, a "beer garden" type atmosphere will be created in downtown Lewes as the Lewes Chamber of Commerce holds it's sixth annual Oktoberfest.
Dogfish Head Brewery has created a special brew for the event that will be available in Canalfront Park and German cuisine will be featured in many of the area's finest restaurants. Musical entertainment will be provided by the Happy Wanderers, a 16-piece German band, and the "Bairisch und Steierisch" German dancers will perform throughout the day.
For more information, visit www.leweschamber.com.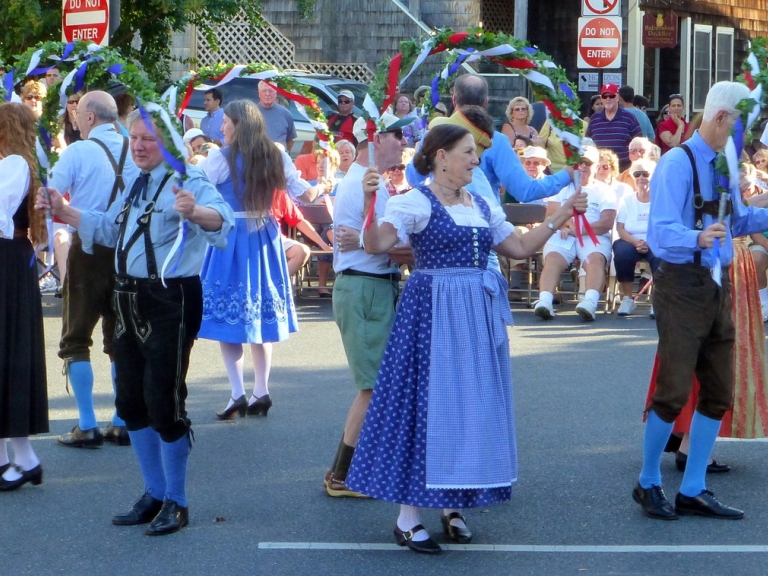 Lewes Merchants Fall Sidewalk Sale (Sept. 29 - Oct. 1). Merchants throughout the Historic Lewes Commercial District will be holding this three-day sale, held in conjunction with the Boast the Coast and Coast Day festivities.
So if you come for the fun, including Oktoberfest on Saturday evening, take a few minutes to support the local merchants. Remember, Christmas is really not that far away and some good deals can certainly be had.
You'll also be supporting the area's local and family-owned businesses and helping the local economy. Visit www.leweschamber.com for more information.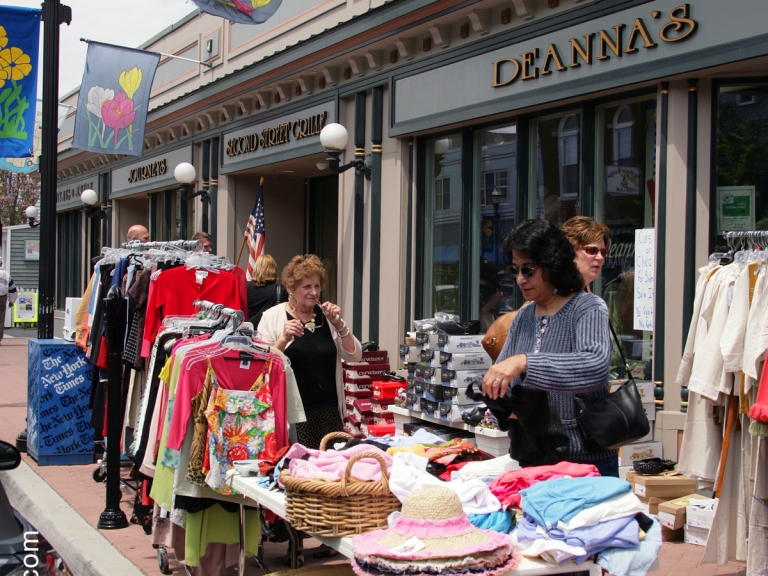 Nanticoke Heritage Festival (Sept. 30). If you enjoy local history, then you'll love this first time event near Seaford.
Scheduled for this Saturday, Sept. 30, from 8 a.m. to 5 p.m., the festival centers around the newly formed Nanticoke Heritage Byway and the many historic sites that it encompasses.
Activities for the day include presentations by several historical organizations, including the Woodland Ferry Association, the Nanticoke Indian Association and the Woodland School Association, as well as musical entertainment by The Jones Boys and Charlie and the Cool Tones, an antique car show, food vendors, children's activities, a farmer's market and an appearance by the Living History of Delaware 2nd Regiment.
The 2017 Nanticoke Heritage Festival will be held at the Woodland Schoolhouse Historic Site, just outside of Seaford near the Woodland Ferry. Visit www.nanticokeheritagebyway.org for more information.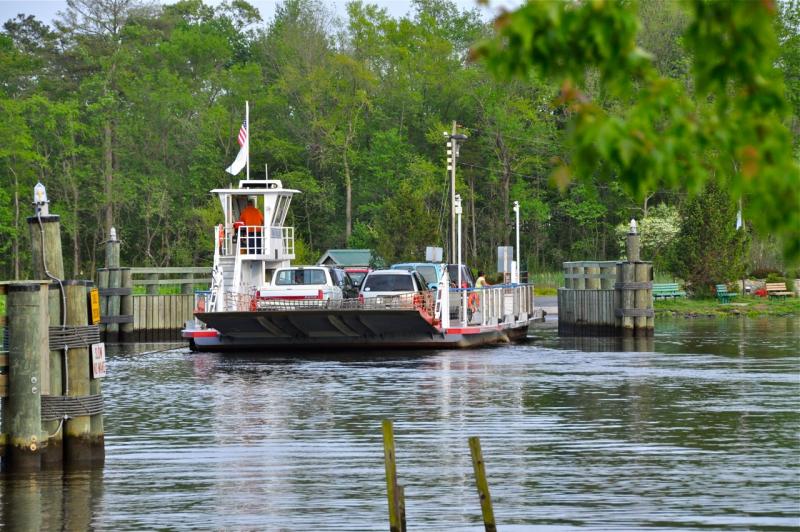 Movie Night on the Beach (September 29). Now that the summer season has wrapped up and the kids are back in school, the Monday night movies on the beach in Bethany have moved to Friday nights at the bandstand. Movies still begin at approximately 8:30 p.m. This week's movie is "La La Land."
This will be the final movie night for 2017.

Whatever you choose to do this weekend, we hope you have a fun and exciting few days here in the coastal region.
And be sure to check back here next week in our "Weekender Blog" for more great happenings in and near coastal Delaware.
Have a great weekend everyone!