There Are Plenty of Ways to Stay Fit and Healthy Near Rehoboth Beach
Posted by Dustin Oldfather on Friday, August 20, 2021 at 12:00 PM
By Dustin Oldfather / August 20, 2021
Comment
There are many options in the coastal region for staying in good shape all year round. And to help foster the idea of living a healthy lifestyle, we've developed a rather comprehensive list for you below.
All it requires is a little motivation, which we know can be more than a bit challenging at times. But lace up those sneakers, grab a couple of friends and start working on that beach body early and often.
Here are several places in the coastal region where you can do just that:
Gyms and Crossfit
Midway Motion & Fitness (Rehoboth Beach). This 24-hour fitness center is located in the Midway Shopping Center on Route 1 and features a diverse facility that includes weight training, group fitness training, racquetball and even a private sauna. Midway Fitness also offers a wide selection of classes and activities, so if you're looking to get in shape any time of year, they have you covered. Learn more about this Rehoboth Beach area fitness center on their website or by calling 302-645-0407.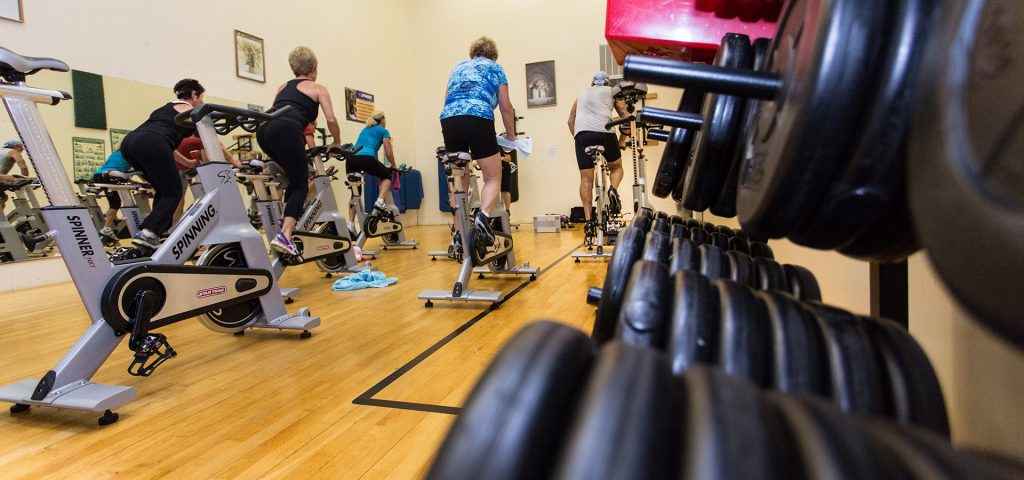 Bethany Fitness (Bethany Beach). A full-service fitness center serving greater Bethany Beach, Bethany Fitness features group classes, free weights, cardio equipment, fitness machines and much more to its clients. Training packages, personal training, memberships and more are offered. The gym is located at 2 Town Road in nearby Ocean View. Check out their website or call 302-539-8282 for more information on World Gym Bethany Beach.
Flex World Fitness (Georgetown). Locally owned and operated by the Helou family, Flex World Fitness is located on Route 113 in Georgetown and offers personal training, free weights, group classes, cardio equipment, nutritional counseling, tanning and more to clients primarily in central Sussex County. Visit www.flexworldfitness.com or call 302-856-7771 for more information.
Sussex Family YMCA (Rehoboth Beach). Located on Church Street in Rehoboth Beach, the Sussex County branch of the YMCA of Delaware offers a wide range of athletic programs for the entire family. Examples include personal training, a state-of-the-art fitness center with cardio equipment, free weights, an indoor swimming pool, a gymnasium, locker rooms, an outdoor volleyball court and more than 70 group classes each week. Learn much more about this Sussex County gem at their website or by calling 302-296-9622.
RISE Fitness + Adventure (Rehoboth Beach). Founded by a group of fitness enthusiasts, RISE brings together elements from various disciplines including strength training, power lifting, speed/agility, sports conditioning and much more all under one roof. Located on Airport Road between Lewes and Rehoboth Beach, RISE offers a wide range of programs. Included in your membership are traditional gym elements like weights, cardio equipment, circuit training and more, as well as functional fitness elements that include a rock climbing wall, a fitness rig, indoor turf and kettlebells. Learn much more about RISE Fitness + Adventure on their website or by calling 302-567-2112.
Lewes Crossfit (Lewes). Using a method of physical exercise that allows each individual to proceed at his or her own pace, Lewes Crossfit is located at Nassau Commons just off Route 1. Class times at Lewes Crossfit last for one hour and are held throughout the day to accommodate a wide range of clients. Each session includes a variety of exercises, including weight lifting, cardiovascular work and endurance training. You can reach Lewes Crossfit at 302-745-1815 or visit them online at www.crossfitlewes.com.
The Max Challenge (Lewes). A life changing fitness and nutritional program that thousands of Americans have taken part in, The Max Challenge in Lewes currently conducts five classes each weekday, with times ranging from 6 a.m. to 6:15 p.m. The program takes participants on a 10-week journey to better physical and emotional well-being. To learn more about The Max Challenge, and how it can help you make significant changes in your life, visit www.themaxchallenge.com, call 302-703-1188 or stop in for a visit at 17437 Ocean One Plaza in Lewes.
Area Senior Centers (Various Locations). If you're a member of the 55 and over demographic, check out your local senior center for physical education classes that are usually offered on a pretty regular basis. No matter where you live in Sussex County, there should be a senior center within just a short drive of your location (like the Lewes facility pictured below). Physical education classes and activities are a great way to stay active and to meet new people, so do a quick search and find out which one is closest to you.
5K Walks/Runs
The coastal region has an extremely active walking/running community, and these groups meet and exercise throughout the year. There are more activities during the warm weather months, of course, but you'll also see committed groups of walkers and runners out and about throughout the winter season as well.
You can learn more via several local businesses and running groups, some of the more popular being the Seashore Striders, the Rehoboth Beach Running Company and Races 2 Run.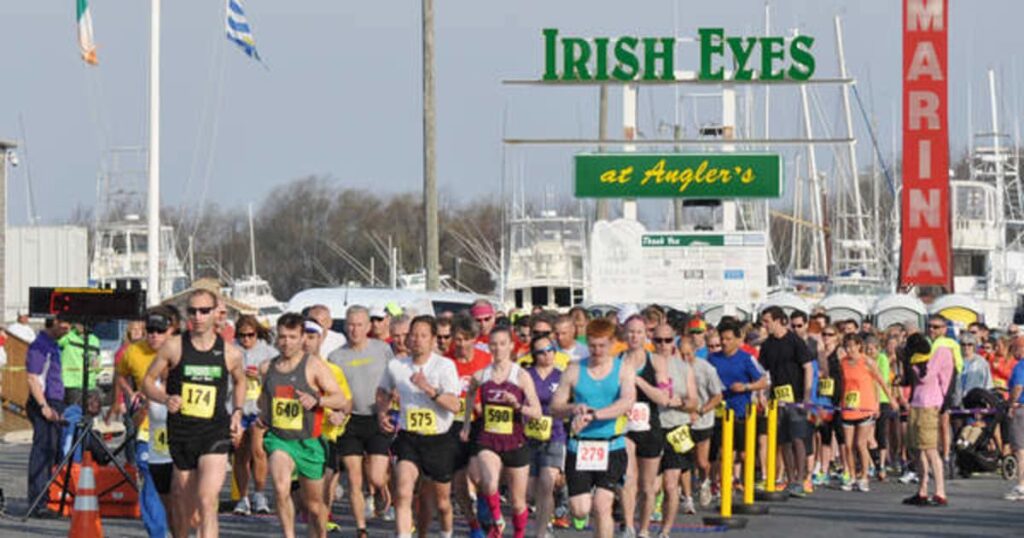 Walking/Running/Biking Trails
The State of Delaware ranks as the third most bike friendly state in the U.S., and it's no wonder with all of the great walking and biking trails located in the region.
Below are a few of the best that you'll definitely want to check out:
The Junction and Breakwater Trail. More than 50,000 people use this trail every year, which encompasses many of the areas between Lewes and Rehoboth Beach. There are plenty of scenic places along the Junction and Breakwater Trail, which provides a leisurely journey between coastal Delaware's two northern beach communities.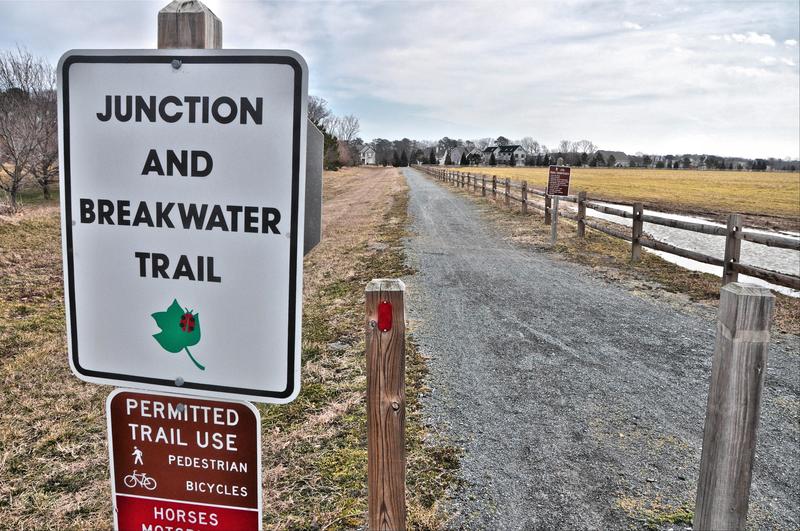 Gordons Pond Trail. Located within the confines of Cape Henlopen State Park, this trail follows the western side of Gordons Pond. It begins at the parking lot and includes grassy marches, sandy dunes and even a couple of the old World War II observation towers along the pathways.
The Southern Delaware Heritage Trail. Meandering for 130 miles throughout southern Delaware, this trail connects rivers, local heritage and historical sites, antique shops and much more. It runs through the towns of Milford, Milton, Millsboro, Laurel, Seaford, Bridgeville and Greenwood.
Trap Pond State Park Loop. This trail, as the name suggests, is entirely within the confines of Trap Pond State Park, located between Millsboro and Laurel. It runs for about three miles and circles the lake at the state park, beginning and ending near the Bald Cypress Nature Center.
Abbott's Mill Nature Center. There are three miles of trails here that meander through marsh, woodland and fields. There are also a few surprises along the way, including a native American long house, benches where you can sit and rest and signs with information detailing what it is that you're passing on your journey.
Yoga and Pilates
Turning Point Yoga and Meditation (Milton). Located at the Olive Branch on Route 1 in Milton, this coastal Delaware yoga facility offers several different types of yoga for all age groups. The main focus of Turning Point is on Svaroopa Yoga, which is a meditative style of yoga that's suitable for just about anyone and concentrates on the angles of the body to ensure a release of the muscles at the body's core. Learn more about Turning Point Yoga and Meditation on their website or by calling 302-430-1089.
Dimitra Yoga (Lewes and Rehoboth Beach). With one location on Rehoboth Avenue in downtown Rehoboth Beach and the other just off Savannah Road in Lewes, Dimitra Yoga has a reputation for being one of the busiest providers of yoga and yoga related activities at the Delaware beaches. In addition to yoga, other services that are offered include massage, reiki, acupuncture, shamanic healing and vortex healing. Learn more about Dimitra Yoga on their website or by calling 302-645-9100 (Lewes) or 302-227-3450 (Rehoboth Beach).
Right Balance Pilates (Lewes). Located in the Plantations in Lewes, Right Balance Pilates offers a wide selection of classes that will fit any age group and any fitness level. During the warm weather months, they even hold classes on the water and stand up paddleboard (SUP) classes on the Rehoboth Bay. Year-round classes include therapeutic sessions, mat classes, cardio classes and many more. For more information on Right Balance Pilates, visit their website or call 302-226-0549.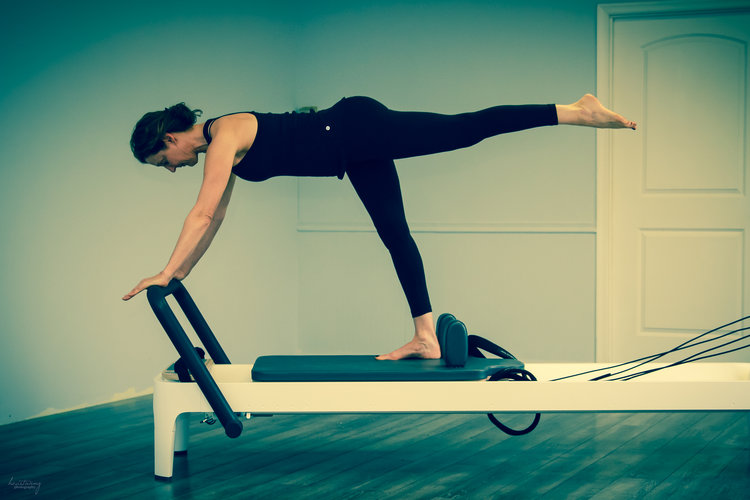 To learn more about all of the advantages of living and/or working at the Delaware and Maryland beaches, continue following our blog here on theoldfathergroup.com.
And for all of your real estate needs in Delaware and Maryland, please give us a ring at 302-260-2000 and we'll match you with one of the region's most knowledgeable and professional real estate agents.
As always, have a great day here at the beaches, or wherever you happen to call home!