Get fit this fall at these Coastal Delaware running events
Posted by Dustin Oldfather on Wednesday, October 19, 2016 at 6:37 AM
By Dustin Oldfather / October 19, 2016
Comment
The 2016 summer season might be over, but if you're a runner or running enthusiast, there are still plenty of events remaining between now and the end of the year.
Running has become a wildly popular pastime recently here in the coastal Delaware region, as evidenced by the number of events held each and every year.
Every few months, we highlight these events here on our blog site, and we invite you to be a part of that by reading, commenting and then attending these events, should the mood strike.
We also include a few helpful links on the bottom of these blogs, which you can use to learn more about the area's running community and how you can get involved.
And if you're not a runner, but would still like to get outside in the fresh air and exercise, don't fret. Most groups also offer special programs for those who just want to do a little walking and meet new friends and neighbors.
For now, however, here are a few of the local running events coming up in the next few weeks here in coastal Delaware:
Mariner's Bethel 7 Mile/5K Trail Run (Oct. 23). This 14th annual event begins at Camp Barnes and offers both 7 mile and 5 kilometer runs, as well as a 3 mile event, a 1 mile "fun run" and a "kiddy run." This event begins at 1 p.m. and supports Mariner's Bethel United Methodist Church's youth ministry programs. There will also be a post-race picnic by the fire with live music and all kiddy run participants will receive an award. Register online at www.seashorestriders.com or call 302-745-6899 for more information.
Sea Witch Fall 5K Classic (Oct. 30). Scheduled for 9 a.m. on Sunday, Oct. 30, this 27th annual event is part of Rehoboth Beach's Sea Witch Weekend and includes both a 5 kilometer run and a 1 mile "fright walk." Early registration of $25 is available until Monday, Oct. 24, or participants can sign up the morning of the event for $30. In sticking with the tradition of the race, runners are encouraged to participate while wearing their favorite Halloween costumes. Several awards will be given, and there will be a child costume parade at 8:45 a.m. This is also a Seashore Striders event and runners can register online at www.seashorestriders.com.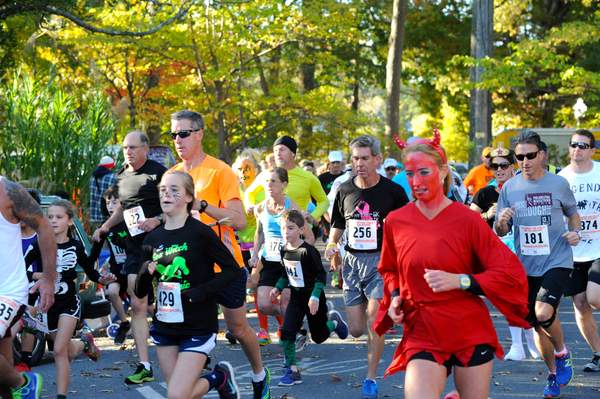 Dashing Through the Snow 5K Run (Nov. 18). This fun holiday event takes runners on a 5 kilometer course through Lewes's Winter WonderFEST light spectacular, which includes more than 60 light displays. There is also a 1.55 mile walking course, for those who prefer that option. This event kicks off at 6 p.m., to allow for the spectacle of the light displays, with registration opening at 4:30. There will also be a post event party at the Crooked Hammock, along with hot chocolate and a cookie station provided on the course. You can register online HERE or email [email protected] for more information.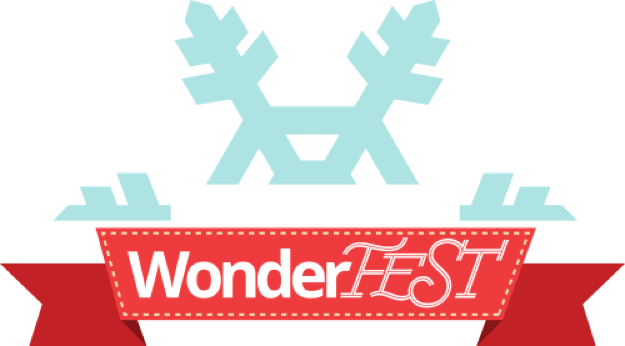 Gabby Gobble (Nov. 24). This Thanksgiving Day event begins at 9:30 a.m., with registration starting an hour before. The event begins and ends at Irish Eyes Pub in Lewes and benefits the Get Well Gabby Foundation. Organizers encourage participants to dress in Thanksgiving attire to be eligible for free gift cards and prizes. Entry fees are $25 until Monday, Nov. 21, and $30 thereafter. Pre-registered runners will receive gift bags from Blooming Boutique and there will be a prize raffle the day of the event. Register online HERE or email [email protected] for more information.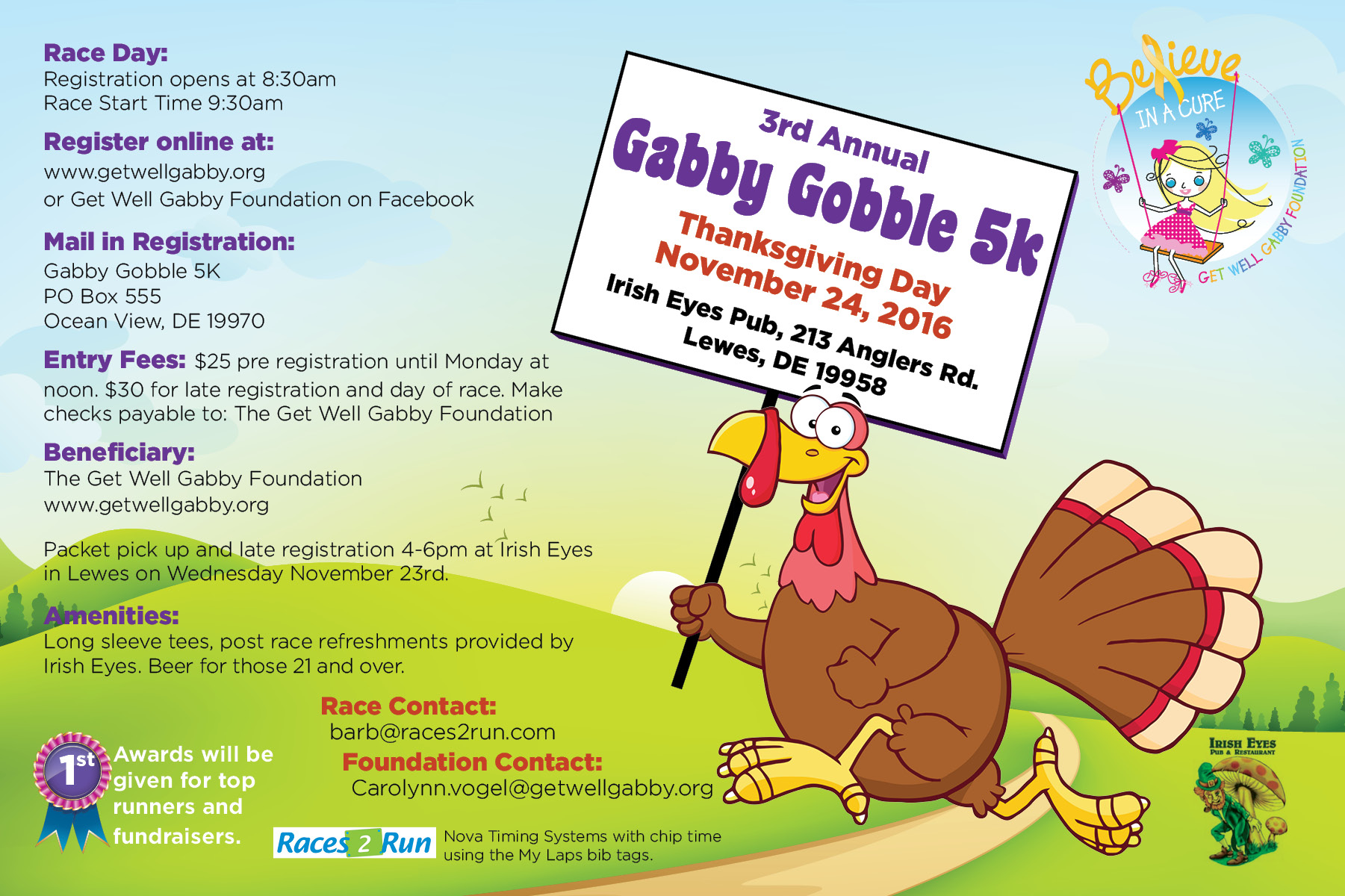 Huffin' for Pumpkin Pie 5K Run (Nov. 26). Meet at Grove Park in Rehoboth Beach on Saturday, Nov. 26, for this seventh annual 5 kilometer run and 1 mile walk. Registration fees are $20 through Nov. 1, $25 between Nov. 1 and Nov. 21 and $30 the day of the event. Register online at www.seashorestriders.com.
Rehoboth Beach Seashore Marathon/Half Marathon (Dec. 3). One of the biggest events of the running season, the 9th annual Rehoboth Beach Seashore Marathon & Half Marathon kicks off at 7 a.m. on Saturday, Dec. 3. The start location for this event is at Rehoboth Avenue and the bandstand and runners finish on 4th Street behind the Rehoboth Beach Running Company. All finishers will receive a medal. For more information or to pre-register, visit www.rbmarathon.com.
Snowball 5K Run (Dec. 11). Kicking off at the fishing pier at Cape Henlopen State Park at 10 a.m. on Sunday, Dec. 11, this 5 kilometer run is organized by the Seashore Striders, coastal Delaware's largest running organization. In keeping with the early winter theme, all participants for this event will receive a knit hat instead of the normal t-shirt. The event also includes a canned food drive that will benefit the Sussex County Needy Family Fund. Registration is $20 through Thursday, Dec. 8, and $25 on the day of the race. Register online at www.seashorestriders.com.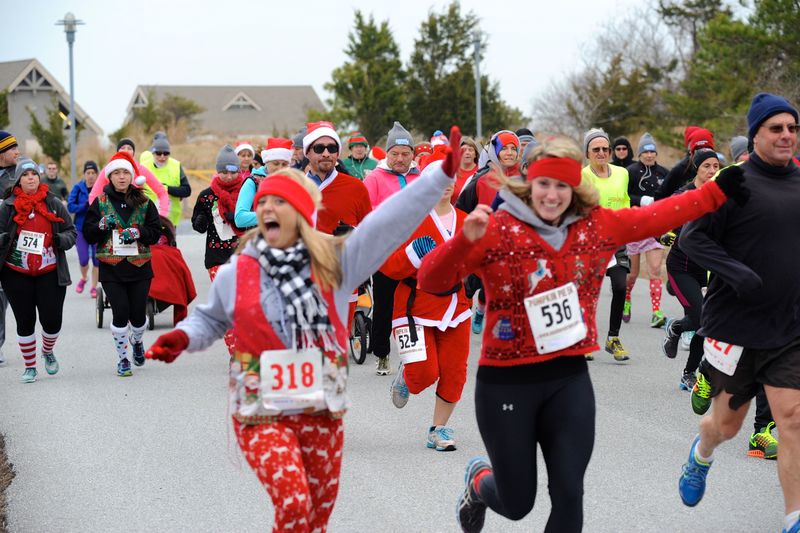 Cape Gazette Photo
HELPFUL LINKS
Looking to buy a home in coastal Delaware? Give us a call at 302-260-2000, or visit our Search Page at theoldfathergroup.com to view homes currently on the market in coastal Delaware.
And if you've had any thoughts of selling your home, visit coastaldelawarehomesvalues.com to instantly learn your home's approximate value.