Sometimes Saying 'No' to Growth is the Right Move; Don't Jump In Without Considering All of the Options
Posted by James Diehl on Tuesday, February 23, 2021 at 11:02 AM
By James Diehl / February 23, 2021
Comment
There's a widespread belief in the business world that bigger is always better. The more offices you have, the bigger your team of employees and the larger your outreach, the more likely it is that you'll be successful in the marketplace.
Well we're here to tell you this isn't always true, though it can be and it is in many situations.
But growth for growth's sake is not usually the answer. In fact, it's something that's come back to bite many a business owner in the caboose over the years.
All that being said, growth is absolutely not a bad thing. It just has to be done in the right way, at the right time and under the right circumstances.
Before we delve into this topic any further, listen to the short video below for Oldfather Group Founder and CEO Dustin Oldfather's views on this engaging subject.
If you watched the video above, you'll notice that Dustin mentioned several times something called the "Halo Effect." While this is practiced regularly by business owners, we recognize not everyone is familiar with the term.
Per the Oxford Dictionary, the "Halo Effect" is "the tendency for an impression created in one area to influence opinion in another area." In other words, if you're running a successful business in one city or state, that effect should carry over into another area that you'd like to expand into.
This is true in many cases and is definitely something to consider when determining growth opportunities. But it shouldn't be your only consideration, as there are many factors that come into play. Any businessperson needs to take the time to assess where the company is before deciding when and how to focus on growth.
Expanding your reach is going to take a lot of time, energy, resources and personal attention. Can you handle those added responsibilities while still taking care of your core business and existing clients?
That's a question that everyone needs to ask for themselves, and it's an important one! Don't expand just because you feel like it's the next logical move for you. It may be, and it could very well be the right time, but don't jump in head first without considering all of the possibilities.
At the Oldfather Group, we handled growth in the last few years by expanding into adjoining counties and states. While we used to focus exclusively on the Delaware beaches, we now handle all of Delaware, coastal Maryland, other counties on the Eastern Shore, Baltimore and surrounding counties and parts of southeastern Pennsylvania.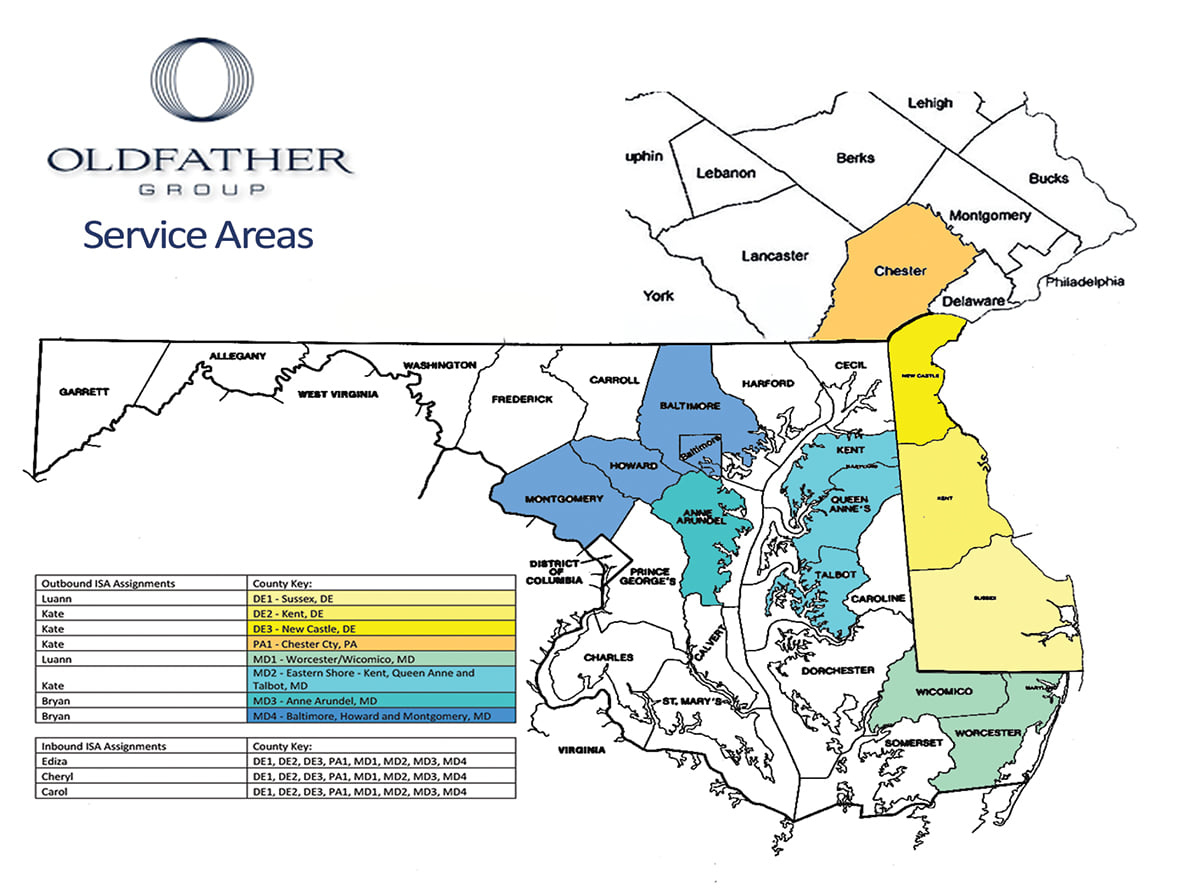 It was natural growth for us and it made perfect sense to go this route. But every business and every situation is different, so you need to decide for yourself what works best for you.
And then once you've made up your mind, pursue it with the same passion and vigor that's made you successful in the first place!
Apple Founder Steve Jobs said it best: "The only way to do great work is to love what you do."
And we certainly love what we do here at the Oldfather Group. We make people's dreams come true, how can you not love coming to work every day when that's the end result?
And we continue to expand even in 2021. So if you or someone you know is looking for a career change, please visit our careers page on theoldfathergroup.com.
We'd certainly love to chat with you about joining the coastal region's most successful and fastest growing real estate team.
Have a great day everyone!