Enjoy Some Great Local Seafood and Awesome Views at Harpoon Hanna's in Fenwick Island
Posted by Dustin Oldfather on Thursday, August 4, 2022 at 1:00 PM
By Dustin Oldfather / August 4, 2022
Comment
The Delaware and Maryland beaches, from Rehoboth Beach to Ocean City and many areas in between, are known for having great locally caught and prepared seafood choices on the menu.
Many of these restaurants are also in areas that provide picturesque water views for people who want to enjoy the smell of the salt air and the sound of the distant, or not so distant, surf.
Well you can't hear the surf from today's featured Delaware restaurant, but you're not going to find a table any closer to the water than on the outdoor deck at fabulous Harpoon Hanna's in Fenwick Island.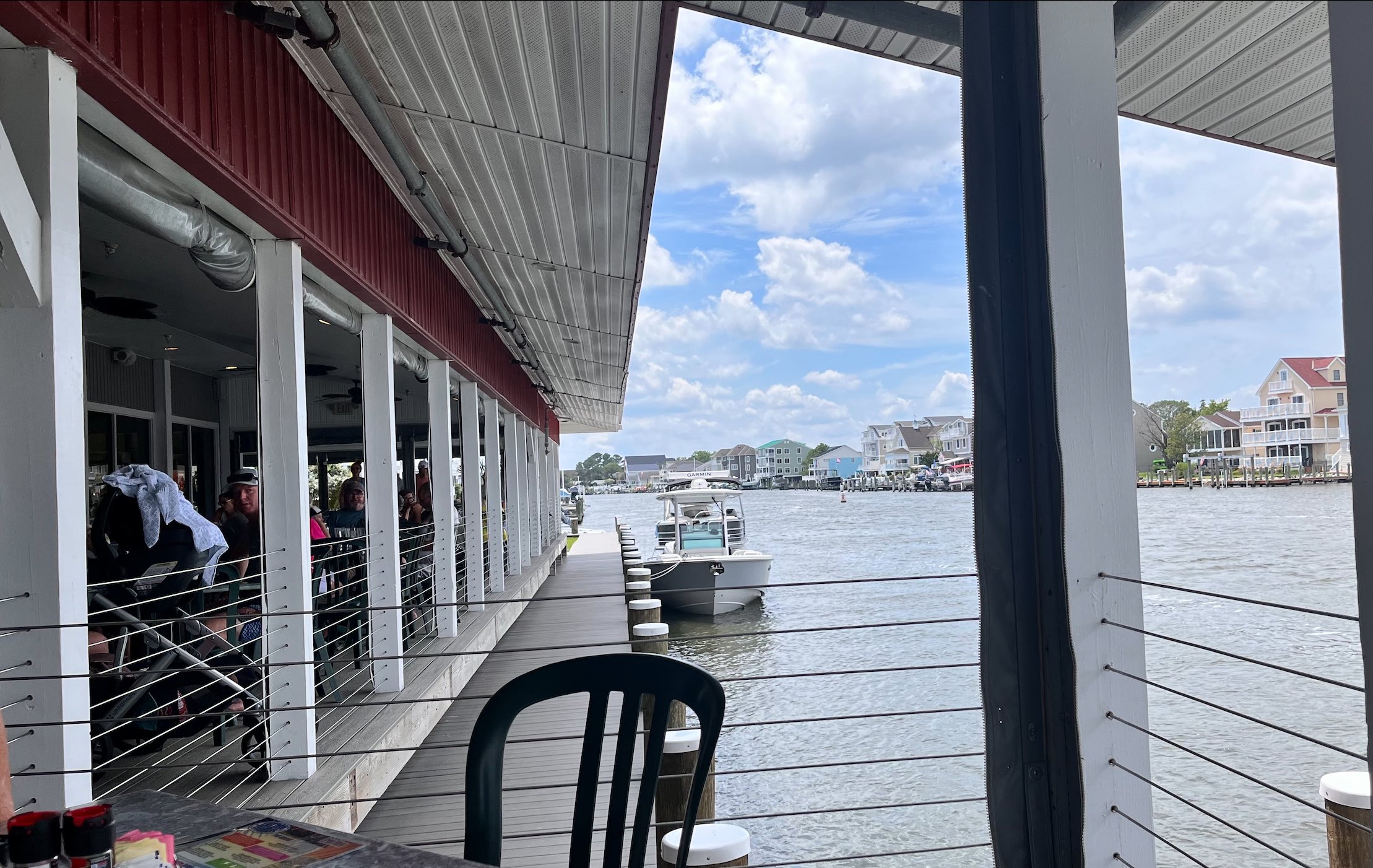 Grab a signature cocktail and enjoy some of the best Delaware seafood while watching boaters drifting back and forth under the Route 54 bridge. It's all part of the experience at Harpoon Hanna's, for decades a mainstay of the coastal region's eclectic and vibrant restaurant scene.
If you come at night, you can not only enjoy local favorites like lobster tail, bacon wrapped scallops, stuffed shrimp and crab cakes, but you can also hang out at the tiki bar and soak in every moment of your time at the Delaware beaches.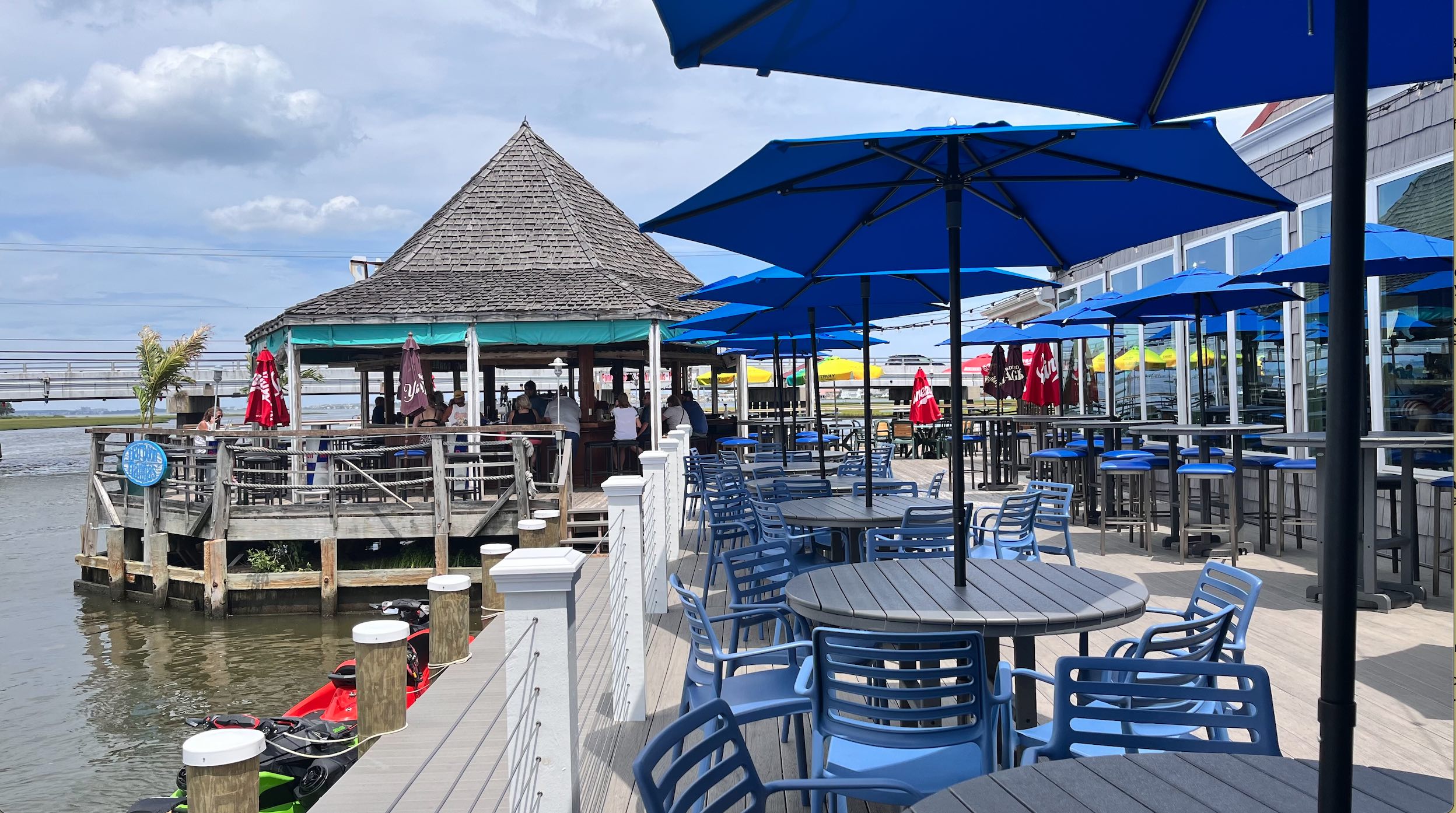 And don't forget, fabulous Ocean City is right next door. So the party can go well into the evening before calling it a day and preparing for another great coastal experience tomorrow.
Harpoon Hanna's full dinner menu can be viewed here. We recommend the lobster, but why wouldn't we? Seems like a no-brainer, right?
But since we stopped by recently for lunch, we're going to talk a bit today about what you can expect at Harpoon Hanna's in the middle of the day.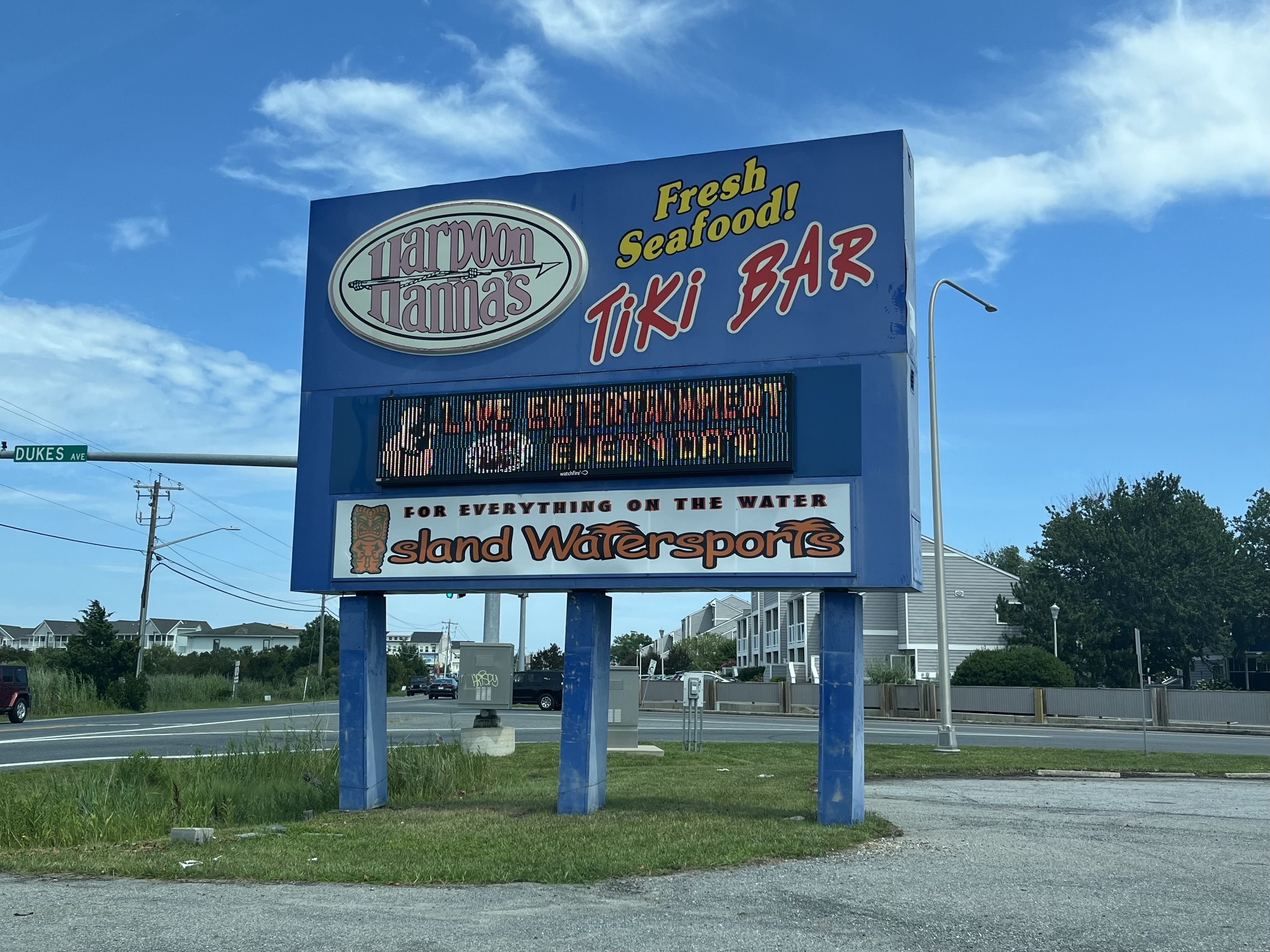 Same great views, of course, but lighter food choices. You can, however, order dinnertime food anytime of the day, if that's what you're in the mood for at 1 p.m.
Now it may have been lunchtime, but we're pretty sure it was 5 o'clock somewhere, so we kicked things off with a couple of cocktails from the restaurant's impressive beverage menu.
I mean, when in Rome...
We tried both the Craven Haven Colada and the Fenwick Fizz. Both were fantastic and, if not for the fact that it was 1 p.m. on a work day, we would have had more than one.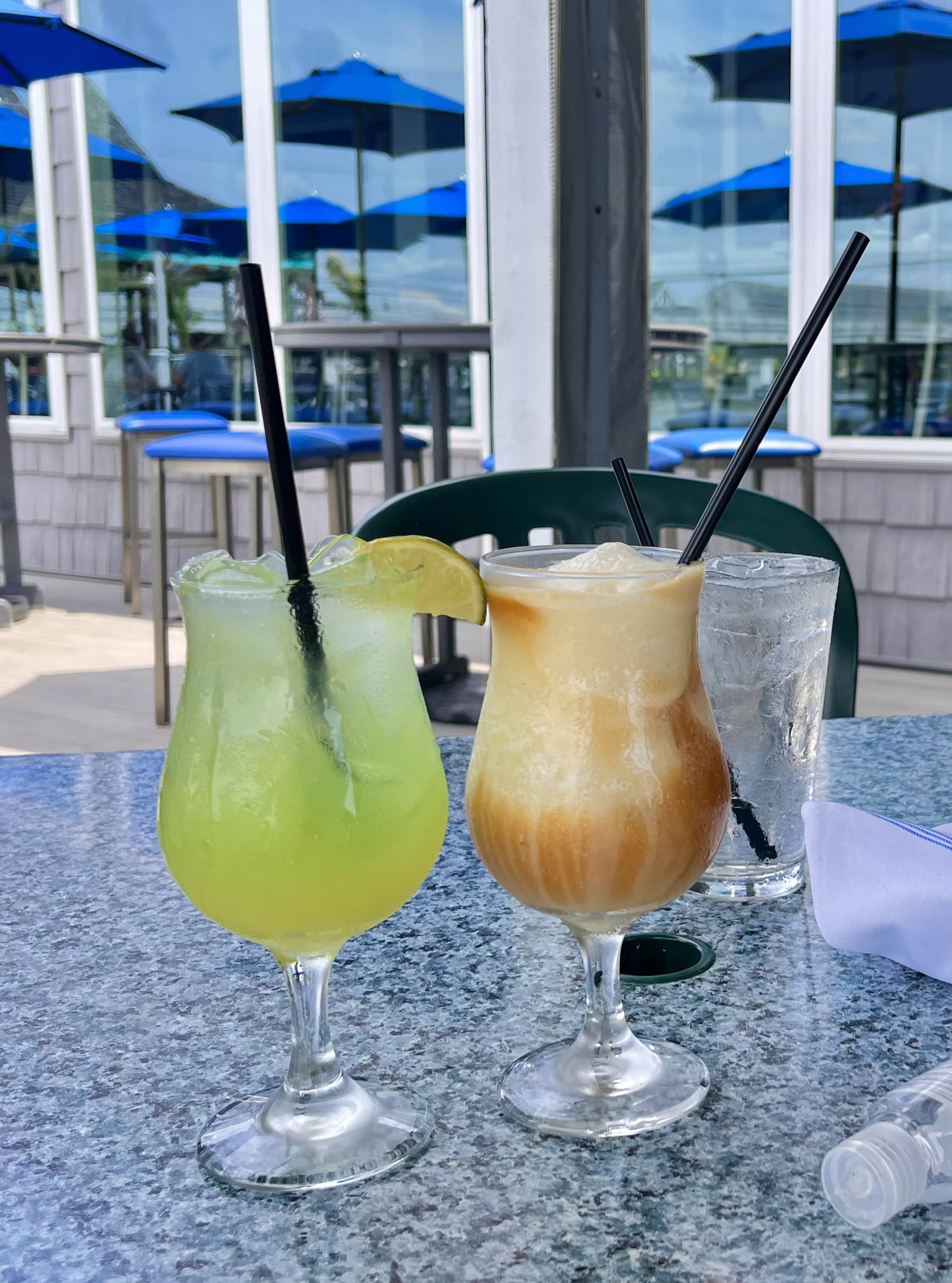 But we knew the food was coming, so we enjoyed our drink, watched a couple of crazy college kids jump into the water off the Route 54 bridge and prepared for the delicious food we knew was coming.
Yes, we've been here before and we knew that pretty much anything we chose from the menu was going to be top notch.
We kicked things off with a bowl of Maryland Crab Soup. I mean, how can you go wrong with one of the delicacies that the coastal region is known for?
It was delicious, almost too delicious as you can see from the photo below. I was just a tad too excited and added crackers to the soup before taking the obligatory photo (D'oh!).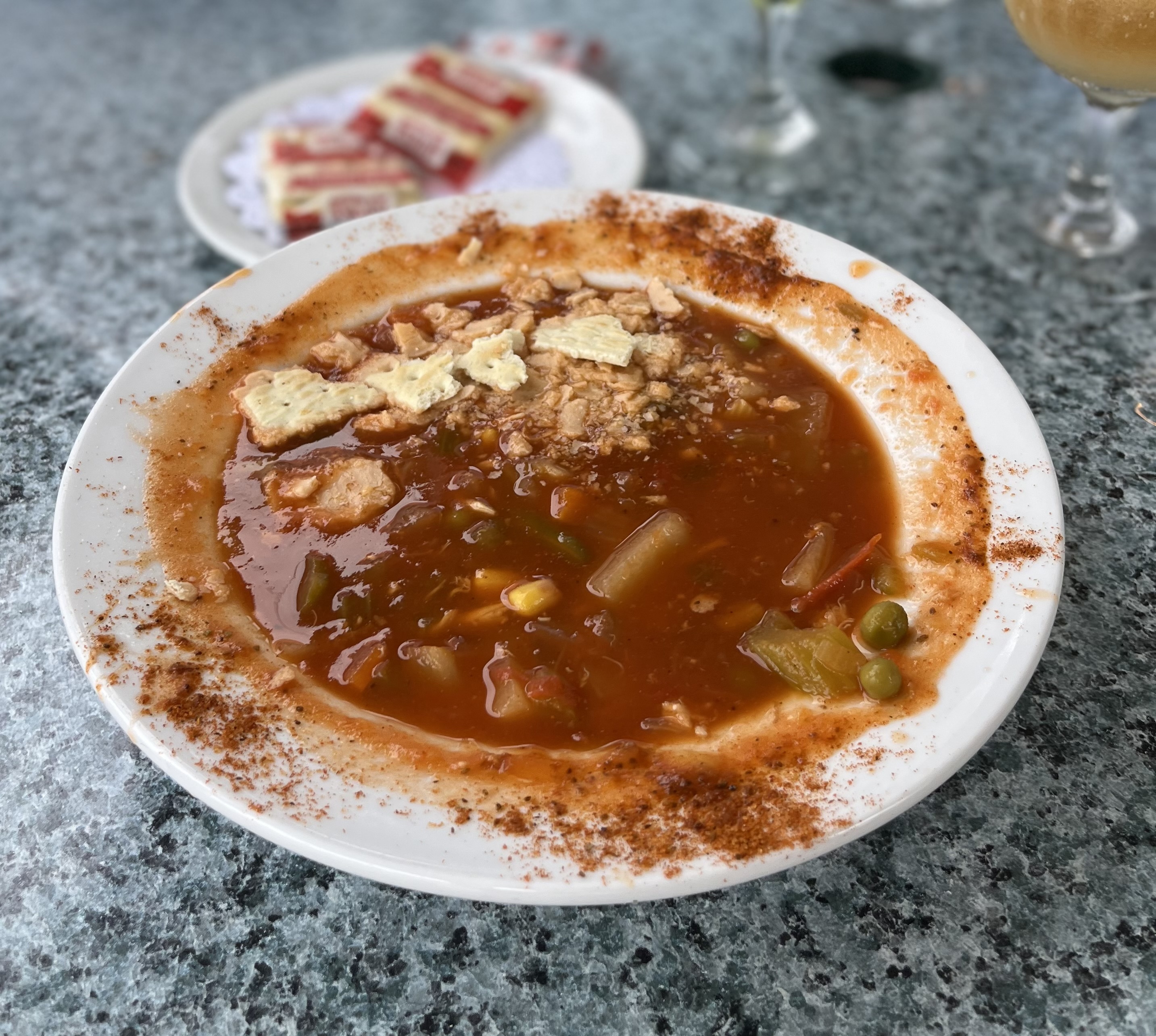 But crackers and a little messiness not withstanding (I think the waitress might have sampled one of our cocktails and had a bit of a dizzy spell while carrying out our soup), the appetizer was delicious and we enjoyed every drop.
On a normal day, the soup and the cocktail would have been enough. But I was here to write a blog damnit, so bring on more Delaware seafood choices that we can talk about!
For the main event, I chose the blackened fish tacos and they certainly did not disappoint. Fish tacos is one of those dishes that's either very good or not very good at all - these were definitely the former.
Talk about a tasty treat in the middle of the day, these culinary delights feature blackened grouper topped with roasted corn salsa, cilantro lime slaw and shredded cheddar jack cheese.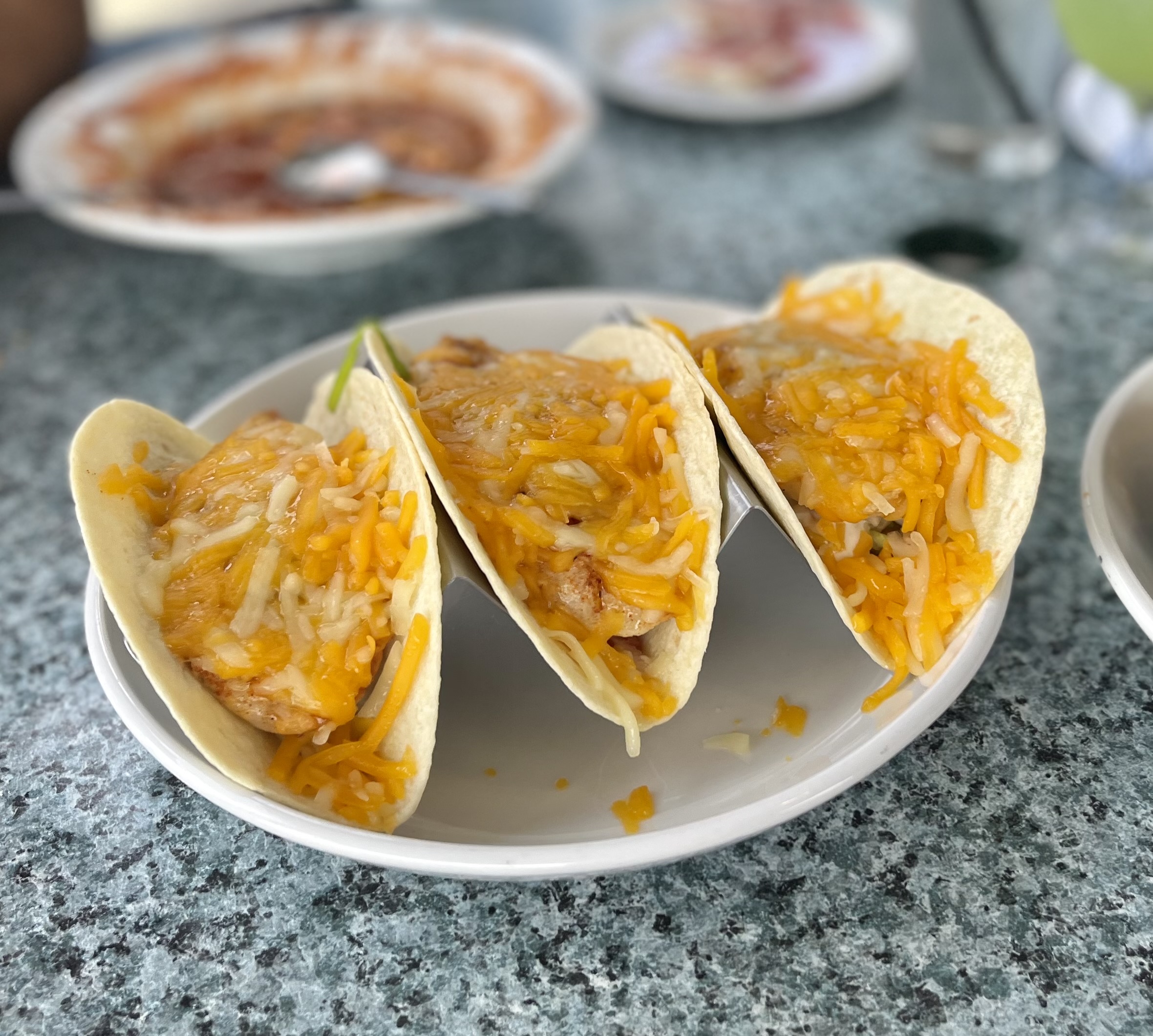 They come in groups of three and are certainly a full meal. I actually had to take one home with me (too much soup!), which was great because I was able to enjoy them again later in the day.
My wife resisted the urge to eat lobster for lunch and instead went for a helping of the "Seafood Skins," which features a number of different seafood options on one plate.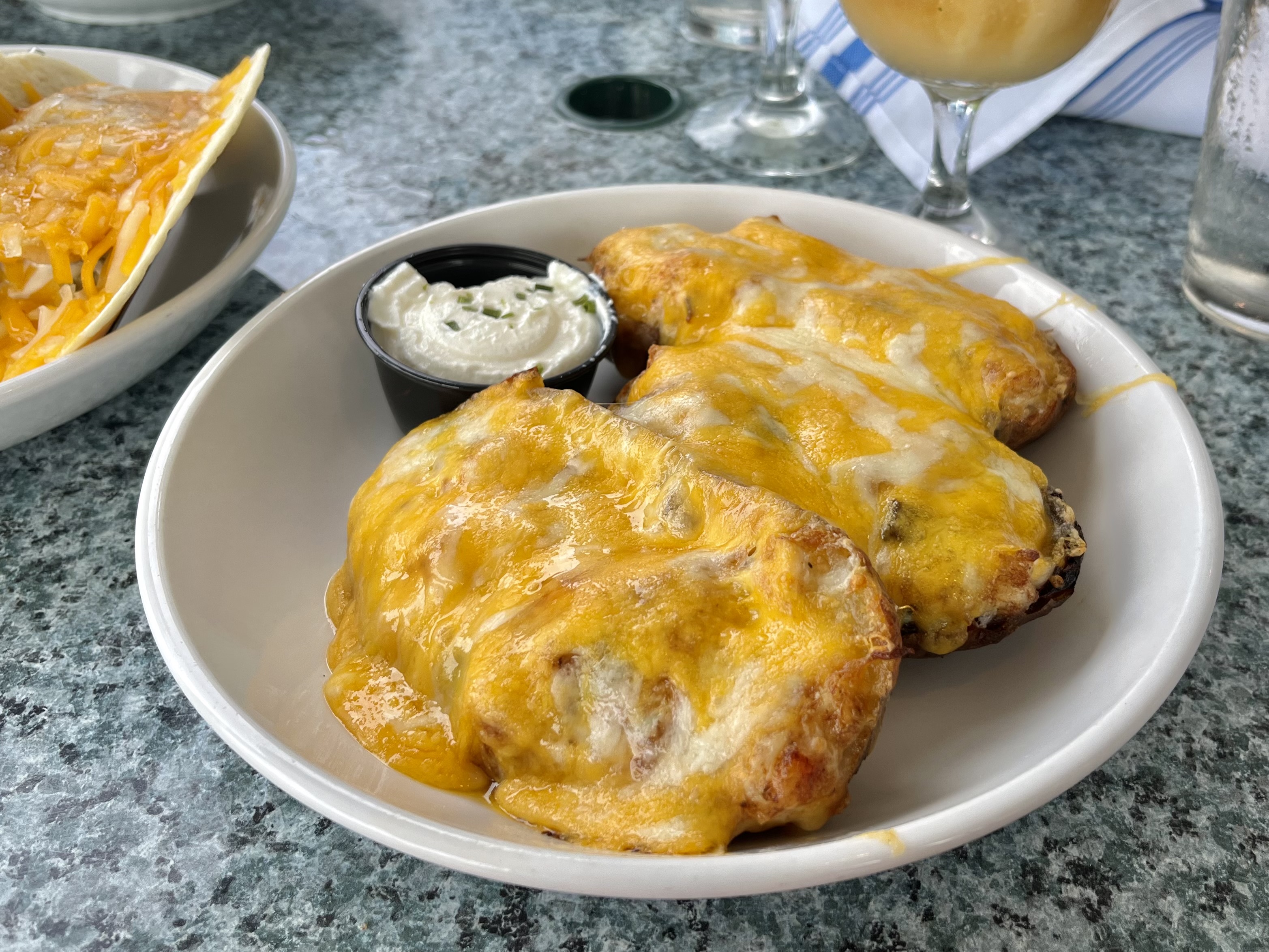 Here's the skinny on the "Skins" - "shrimp, scallops, crab meat, onions and green peppers in imperial sauce and topped with cheddar jack cheese."
Ummm, yes please!
Some of these had to come home with us too, but it wasn't until after a valiant attempt was made to clean the plate. There were just too many of them!
Just as we were ready to take off and get back to the work responsibilities of the day, the waitress showed up again and said she had something she wanted us to try.
And out came a sampling of the restaurant's pastry selections, which included cinnamon bread, blueberry muffins and coconut muffins.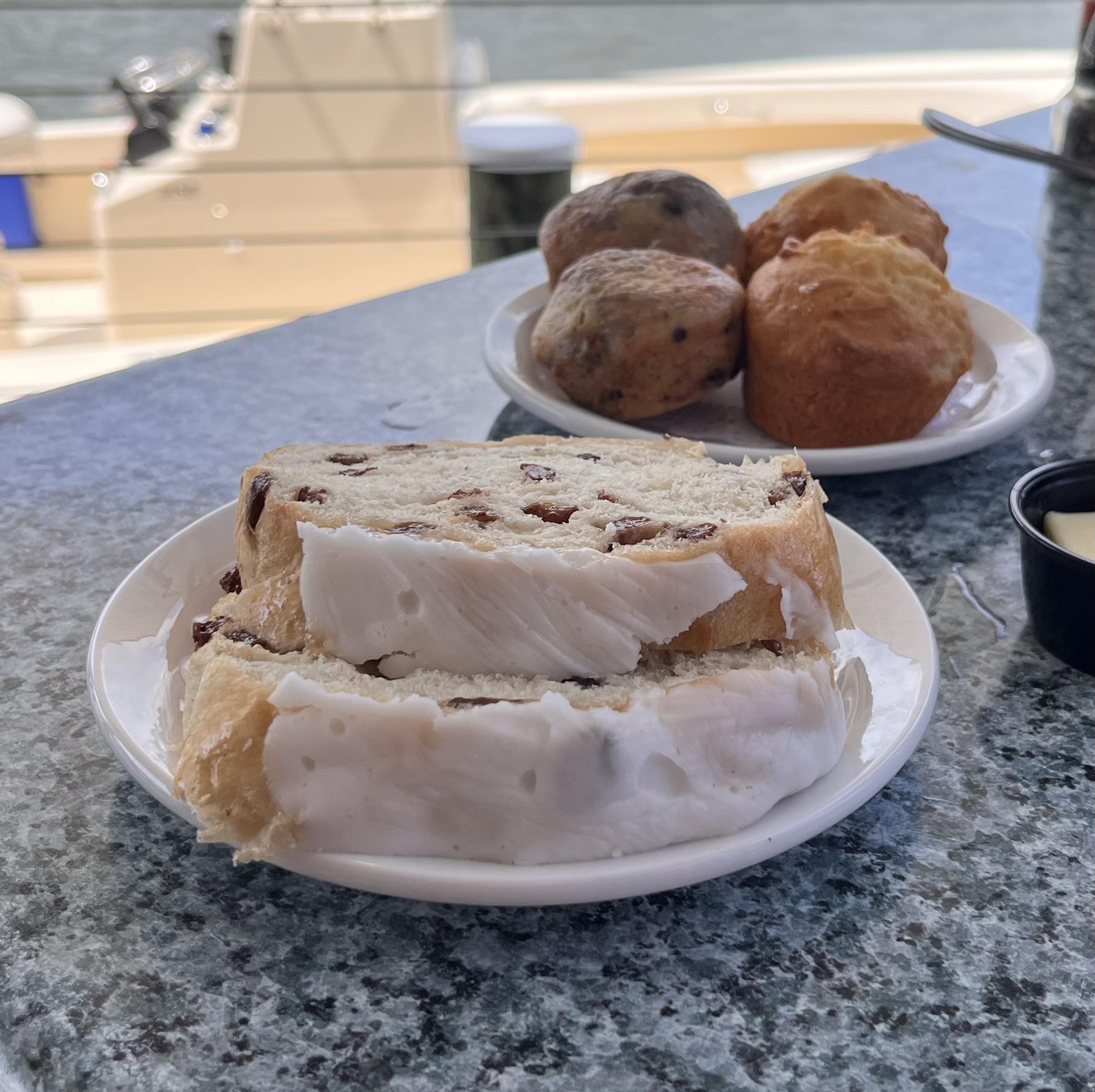 We can say that all were delicious, though we couldn't attest to that until a few hours later from the comfort of our home. If we had eaten them at the time, a nap might have commenced and the afternoon work may have had to wait for another day.
As always, a stop at Harpoon Hanna's during your travels at the Delaware and Maryland beaches is certainly time well spent.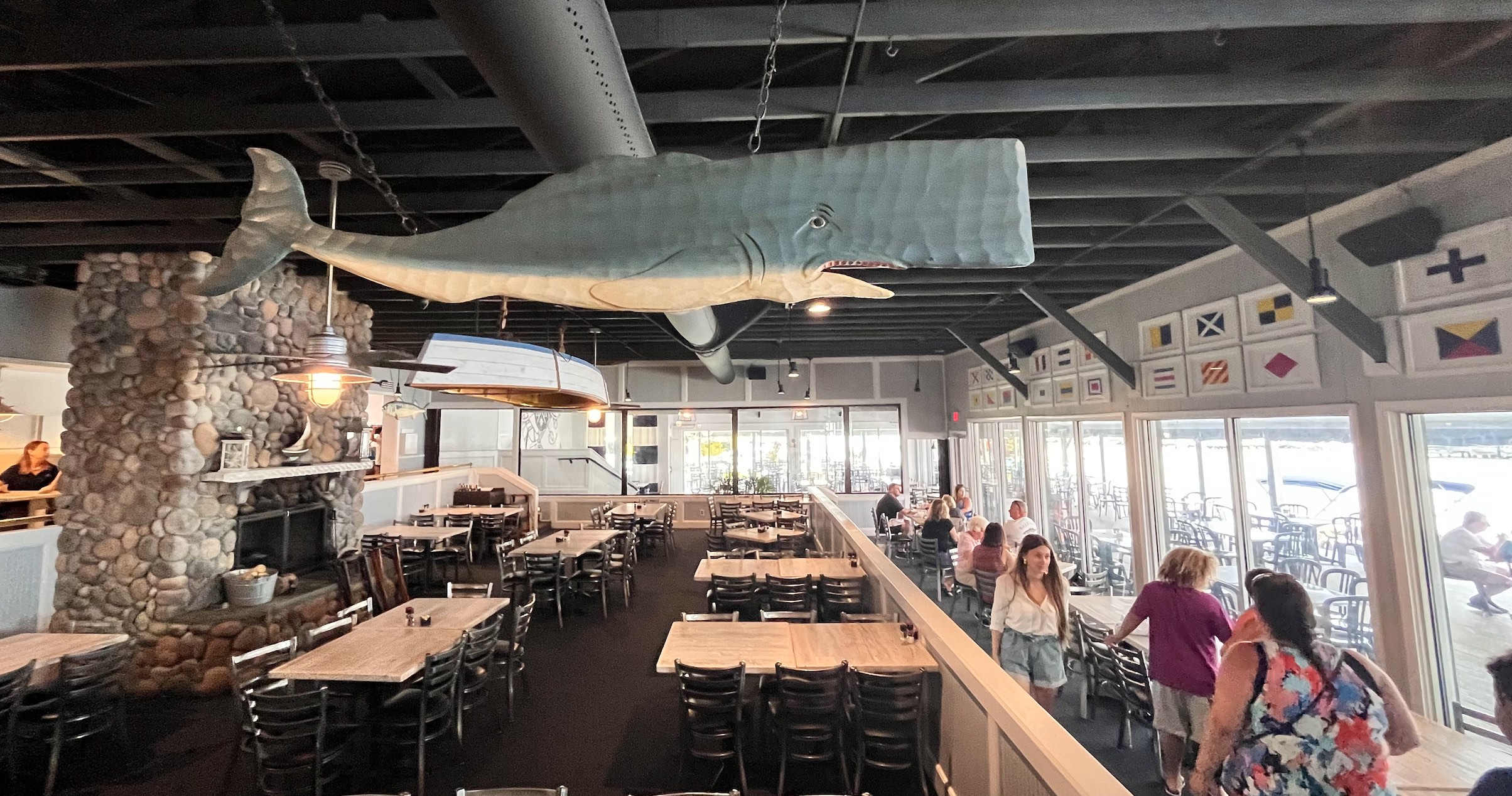 Stop in the next time you're in Fenwick Island for a great meal anytime of the day.
And don't forget to tell them the Oldfather Group sent you!