6 Energy-Efficient Upgrades That Increase Your Home's Value & Comfort
Posted by Dustin Oldfather on Tuesday, April 6, 2021 at 8:15 AM
By Dustin Oldfather / April 6, 2021
Comment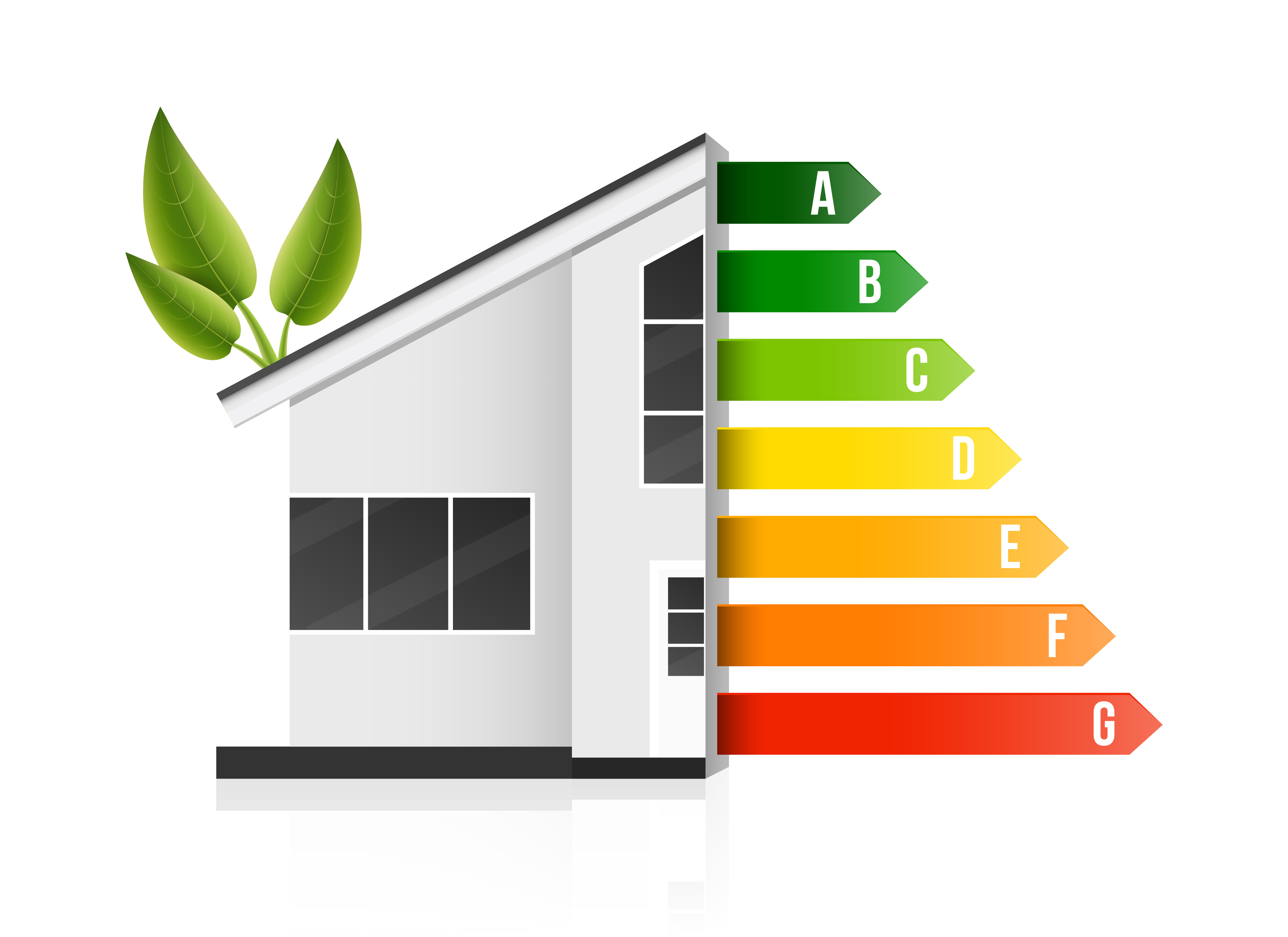 When making home improvements, most owners want to receive a strong return on their investment (ROI) and recoup some of the money they've spent. Many energy-efficient features fit the bill, as they help reduce utility costs, improve the home's comfort level, and make the home more desirable to potential buyers when it comes time to sell. Here are six energy-efficient home upgrades that yield a high ROI for homeowners.
Windows
Statistics suggest drafts let out up to 30 percent of a home's heat or air conditioning. Replace drafty old windows with airtight models, preferably vinyl or wood. Buyers find these appealing, and sellers typically find they bring a decent ROI. Steel doors are also a good investment because they usually yield more than 100 percent ROI. The benefits from window and door upgrades can be realized almost immediately by homeowners. Not only do they give a better aesthetic, but they are more efficient and result in a decrease in heating and cooling expenses.
Energy-STAR Appliances
Old appliances are not energy efficient and draw on electricity and water resources. Appliance upgrades that yield a high ROI include refrigerators, dishwashers, clothes washers, clothes dryers, and standalone freezers. Before purchasing, look for the ENERGY STAR sticker and read what type of savings the appliance may provide.
Programmable or Smart Thermostats
An easy upgrade that yields a high ROI is a programmable or smart thermostat. The money spent on either of these devices has significantly decreased in recent years. Programmable thermostats allow a home's occupants to select the times of day the heat or air conditioning should turn on and off (e.g., while sleeping or away at work). A smart thermostat learns how to adjust to an occupant's lifestyle and can also be controlled through an app. Either installation equates to energy efficiency and will appeal to buyers. Thermostats aren't the only smart devices with good ROI available, either.
Water Heaters
Solar is a large sustainable construction trend, and using it to heat water brings strong returns. Not only do water heaters use a significant amount of energy to power, but they also decrease annual energy costs by approximately 10-15 percent. The IRS also grants tax credits for energy-efficient home improvement upgrades. However, these expire over time. Homeowners should always check to see what is included.
Tankless water heaters are also on the rise. Conventional water heaters use extra energy to heat water every time. If not used, the water cools down. Tankless water heaters eliminate this problem and reduce power use by approximately one-third.
Skylights
Skylights were once considered a luxury. Today, skylights are in the average home's living rooms, dining rooms, and even bathrooms. They are a terrific green addition because they add natural light and enable occupants to use less electricity. Some skylight models can remotely open and close to let in fresh air, another desirable feature.
Insulation and Sealants
Insulation is an upgrade people often overlook because most homes are insulated when built. However, newer insulation types are more efficient, made of sustainable materials, and bring more than a 100 percent ROI. Insulation an excellent investment to seal up cracks and gaps. Areas to check include chimneys, windows, doors, ceilings, attic doors, crawl spaces, under stairways, and basement closets. Remember, heat rises, so pay careful attention to attics and ceilings; padding up these higher areas is especially valuable because it ensures heat isn't lost as it rises. Pair this with sustainable building techniques like cool roofing for enhanced effect.
Statistics consistently show today's buyers are willing to pay more for eco-friendly and energy-efficient homes. Before making any upgrades, take inventory of your house and determine the ROI of each potential upgrade to decide which options are the best investments.