Smart Home Technology Improvements With the Best ROI
Posted by Dustin Oldfather on Tuesday, December 22, 2020 at 9:11 AM
By Dustin Oldfather / December 22, 2020
1 Comment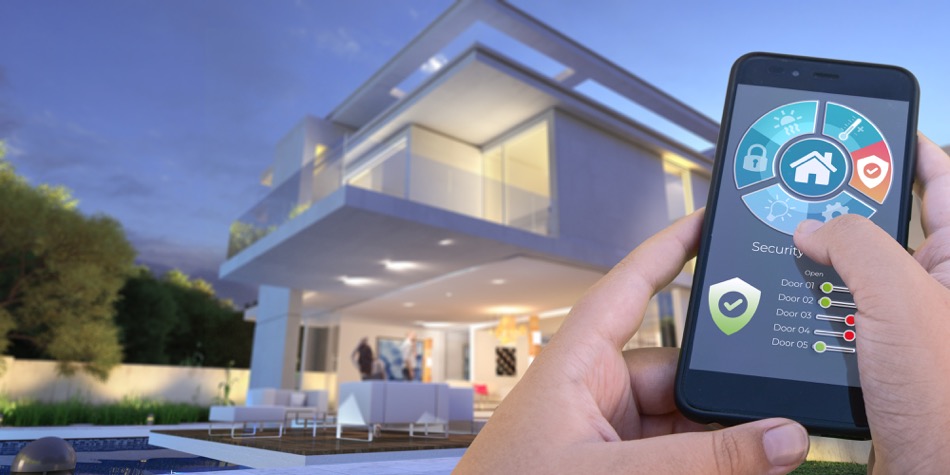 It's no secret that smart home technology has become in higher demand, as more individuals embrace the beauty of handheld 'computer' devices and laptops that can be used anywhere. When keeping current on what today's buyers and renters really want, one must keep in mind all the household devices and systems that can now be easily activated with a touch of a button. While measuring the actual return on investment (ROI) is difficult due to the newness of the technology, it will benefit homeowners in many ways. The following home tech upgrades are the most in-demand for homeowners to invest in for a high return on investment.
Smart Hubs Are a Staple of Smart Homes
Smart hubs are ingenious apparatuses that can connect all smart-compatible devices in the home in a way that permits them all to be individually controlled with an app-enabled device of choice. Most even allow users to preset schedules in advance to turn items off and on automatically. Common items that smart hubs control include:
Lighting
Appliances
Major systems
Thermostats
Security devices
Music speakers
Adding a smart hub makes the following additions even more attractive and easy to use for savvy renters and buyers into tech benefits, so it could easily increase profits.
Smart Appliances = Smart Investments
With tech becoming popular with current home buyers, whether it's a new construction, remodel, or a fixer-upper, investing in smart appliances can be assets that bring in higher rents and seller profits. The best ROI smart appliances trending to consider include:
Refrigerators
Dishwashers
Laundry washers
Clothes dryers
Smart refrigerators
These appliances allow for automatic activation, which is convenient when the dishwasher needs to run or the home needs to be cooled or heated before the homeowner returns to the house. Controlling appliances through smart devices can also be helpful when one is left on accidentally.
Smart Lighting Features: ROI From Installation to Sale
Those looking for one of the most inexpensive ways to increase the value of their home is to install a versatile smart lighting system. During a flip and turn renovation and periods when tenants aren't present, owners can save as much as 12 percent on energy bills with smart lighting features. This is a valuable gift to be passed on to renters or buyers, who can enjoy complete control of their overall lighting use 24/7.
Heating and Cooling Are Smart ROI Investments
Heating and cooling can add to utility costs more than any other device in the home, and most buyers and renters find the prospect of saving money on HVAC appealing. Smart heating and cooling systems will vary depending on whether the system is a central HVAC, furnace-fueled, or space unit supplied.
Basic steps include adding a smart home thermostat for central systems, along with smart vents that allow for remote operations, air flow control, and time schedule settings with the touch of a button.
Smart dehumidifiers, smart fans, and smart blinds are extra appealing to buyers, especially if central units cannot be installed. In those cases, adding smart air conditioning and space heaters is a nice way for homeowners to keep occupants comfortable while making the residence more appealing in the long run.
Smart Home Security Systems
Protecting valuables is priceless to home occupants, and there are numerous options on the market for smart home security systems. Top features buyers and tenants want include outdoor facial recognition, floodlight cameras, home automation security, and video doorbells that let them see who's outside at any time and anywhere.
These high-ROI smart home automation ideas are only just some of the many options available. To learn more about what is in demand to market your home sale or rental property successfully, contact a local real estate professional today.