8 Steps for a Happy and Successful Home Buying Process
Posted by Dustin Oldfather on Wednesday, January 24, 2018 at 10:33 PM
By Dustin Oldfather / January 24, 2018
Comment
If you've never purchased a home before, or perhaps not for many years, we know it can be a bit of a daunting and overwhelming process.
There are so many homes to choose from, in countless neighborhoods scattered over numerous cities and towns. Financial options can be confusing, not to mention choosing the right Realtor, the best appraiser, the right law firm and dozens of other decisions that need to be made throughout the often lengthy home buying process.
At the Oldfather Group, we aim every day to simplify this process as much as we possibly can. We've streamlined things considerably, with agents and key personnel who are there to help you along your own personal path to home ownership.
This is one of the reasons why we've been the top real estate firm in Sussex County for buyer represented sales for the last couple of years. It's our commitment to our clients that sets us apart, and we'd love the chance to show you firsthand what the "Oldfather Group Difference" means here in Southern Delaware.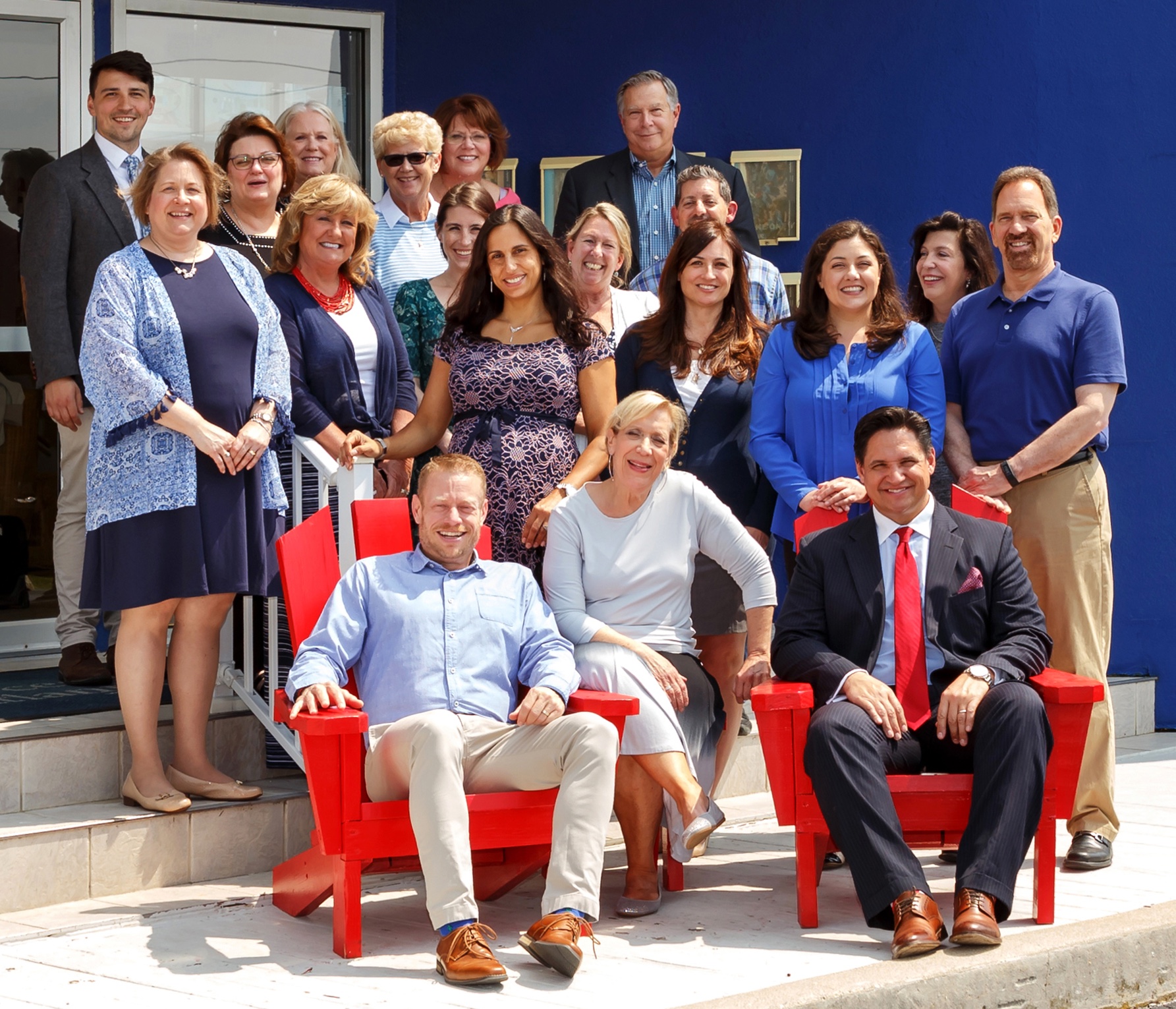 Today, we want to go through the eight key steps to buying a home and give you as much information as we can on each one. If you have any questions, please feel free to call us at 302-260-2000 or send us a message via our website and/or social media pages.
Okay, let's get started with Step Number 1, which is...
Step 1) Meet with a Real Estate Professional. This is obviously where you want to begin, and choosing the right agent is often the most important decision you'll make when purchasing a new home. Do your homework, prepare an inspection checklist, and choose an agent you feel comfortable with and set up a meeting. Discussion topics include the type of home you're looking for, what area you want to live in and what price range you're most comfortable with.
Step 2) Get Pre-Approved. You may feel you know what type of home you can afford, but the bank could have different ideas. Getting pre-approved for a loan removes a lot of the financial stress as you already know, when you find that dream home you've always wanted, that the bank has already given you the go-ahead to make the purchase.
Step 3) Search for Homes. By all accounts, this is the fun part of the process. Your agent will schedule several showings and you can take your time and look at as many properties as you desire. Don't rush it and be sure to view as many homes as you can, that are in your price range of course.
Step 4) Make an Offer. Once you've found the home you want to buy, the next step is to make a formal offer to the sellers. This is something your agent will do on your behalf and he/she will let you know if your offer was accepted as soon as possible. If it is, fantastic! If not, move on to Step 5.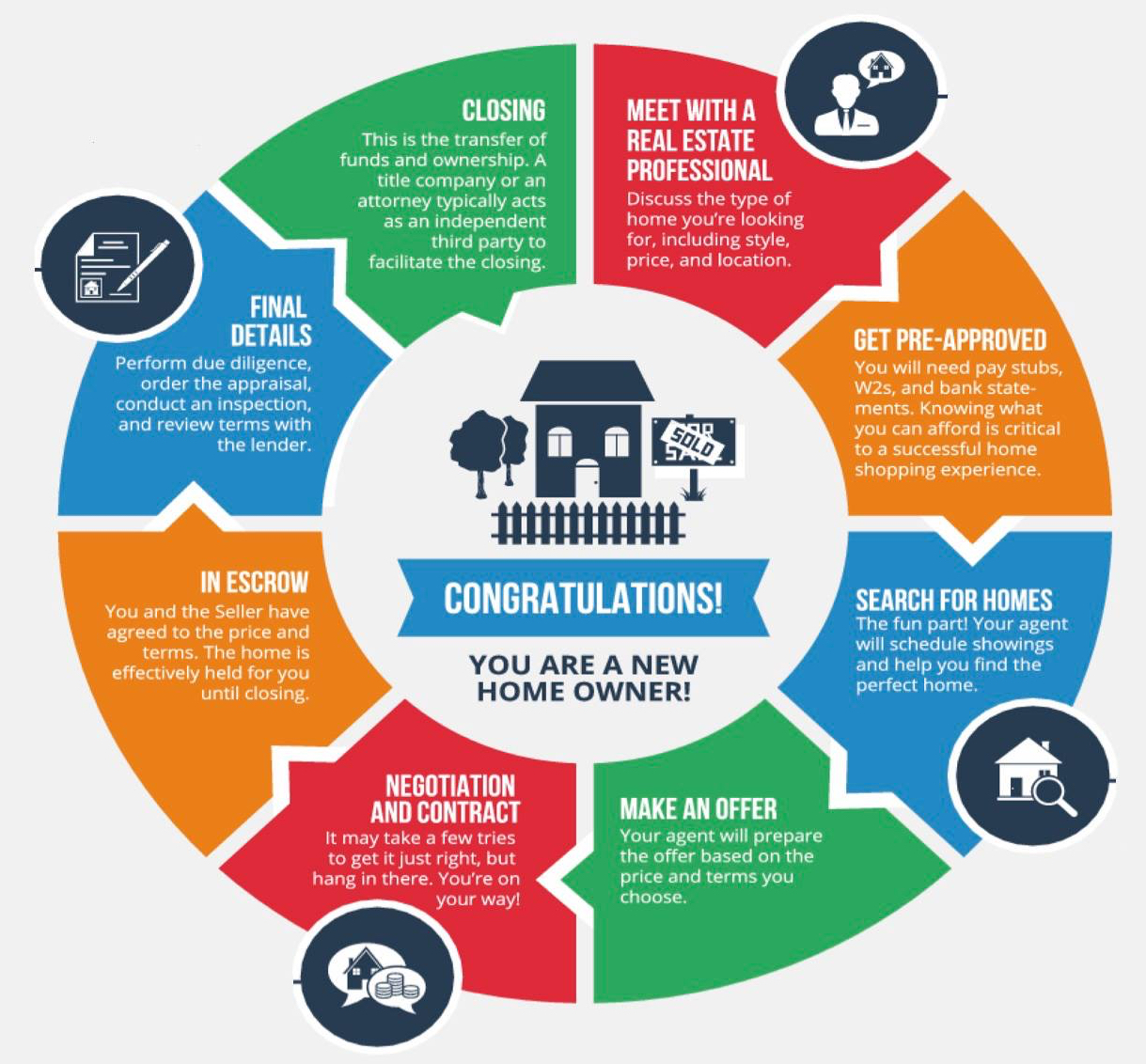 Step 5) Negotiation and Contract. If your initial offer is rejected, but it's the home you really have your heart set on, it's time to begin the negotiating process. This is a give and take between buyer and seller until terms favorable to both parties are met and agreed upon.
Step 6) In Escrow. This is where you generally commit some money to the process, which is held in an escrow account until you get to the closing table. This money is later used as part of your down payment.
Step 7) Final Details. This is where working with a firm like the Oldfather Group really pays dividends, as we have staff on hand to help you through these final elements prior to the sale. This includes inspections, loan arrangements, appraisals and several other items. Our key personnel is there to assist you through every last detail.
Step 8) Closing. This if the day when all funds are transferred, final paperwork is completed and you're handed the keys to your new home. Congratulations, you're now a homeowner!
So, there you have it - the eight steps to buying a home here in beautiful coastal Delaware, or really anywhere in the country.
The graphic above illustrates perfectly the home buying process we at the Oldfather Group help fulfill for hundreds of people every year in the coastal regions of Delaware and Maryland.
Again, if you have any questions, or if you would like to get started on your own personal journey to home ownership, give us a call today at 302-260-2000. We'd love the chance to welcome you into the Oldfather Group family.
Have a great day everyone!