Independence Day Celebrations Lighting Up The Skies This Weekend
Posted by James Diehl on Tuesday, June 29, 2021 at 5:56 PM
By James Diehl / June 29, 2021
Comment
Welcome to the second holiday weekend of the summer everyone as we celebrate America's independence from Great Britain in 1776.
The weather has definitely heated up over the last few days and we except a great weekend at the Delaware and Maryland beaches for the 4th of July! We hope you all have a chance to get outside and enjoy the festivities over the upcoming three-day weekend.
As this is one of the bigger weekends of the summer, today's Weekender Blog is going to focus exclusively on holiday celebrations. And boy do we have a lot of them to tell you about!
Keep reading below so you can plan and enjoy the July 4th weekend at and near the coastal region.
So without further ado, here are our choices for the top 13 Independence Day celebrations in the area.
Have a great holiday everyone!
Rehoboth Beach - July 3
The area's most popular fireworks display returns to the "Nation's Summer Capital" this Saturday, July 3, with a huge celebration beginning at approximately 9:30 p.m.
The fireworks are launched from the beach south of Rehoboth Avenue and can be seen throughout the resort. It's always an extremely well attended event, so get there early if you can to find the best spot on the beach or boardwalk.
Live entertainment will be happening at the bandstand before and after the show, with both the Jolly Trolley and DART buses providing transportation in and out of the area.
For more information on the show, as well as the best places to park your car on Saturday, visit www.cityofrehoboth.com.
Dewey Beach - July 4
Dewey Beach's Independence Day fireworks show is planned for Sunday, July 4, and will also kick off at around 9:30 p.m.
The fireworks will be launched from the bayside in front of Northbeach Restaurant on McKinley Street.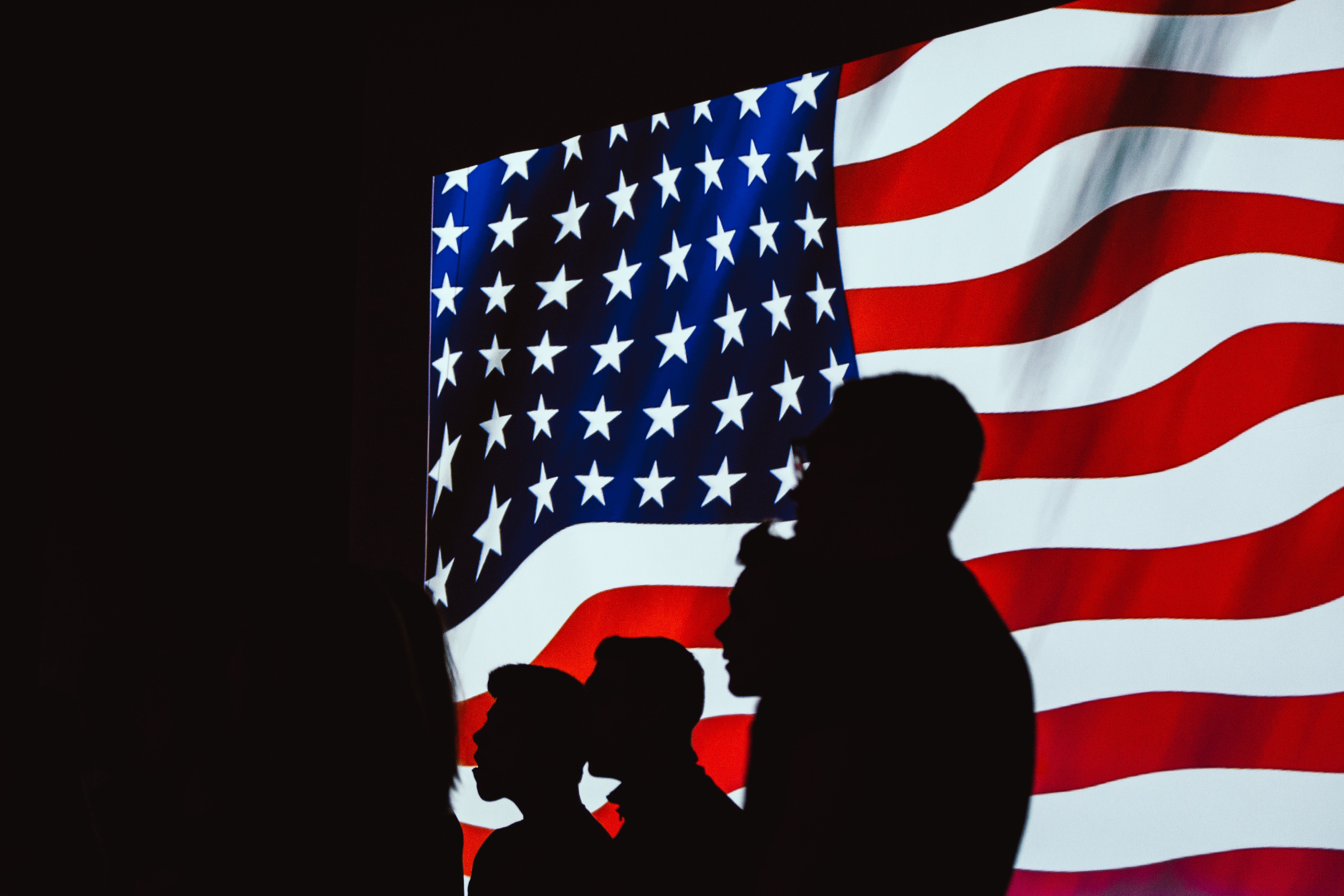 Lewes - July 4
As usual on July 4th, the "First Town in the First State" of Lewes has a huge schedule for all residents and visitors to enjoy on America's Independence Day.
The holiday fun kicks off at 1:30 in the afternoon when the annual Lewes Independence Day Boat Parade meanders through the Lewes-Rehoboth Canal from Roosevelt Inlet to Fisherman's Wharf.
If you've never seen the boat parade, it's a lot of fun and really sets a festive mood for the rest of the day.
Next up on the day's calendar is the fun and quirky Doo-Dah Parade that begins around 5 p.m., and winds its way down King's Highway to Second Street and ends on Savannah Road.
No preregistration is required and everyone is invited to take part in this fun and always unpredictabe parade.
The holiday concludes with a fireworks show that can best be seen from Roosevelt Inlet to the Lewes Ferry Terminal.
For more on everything happening in Lewes this Independence Day, visit www.leweschamber.com.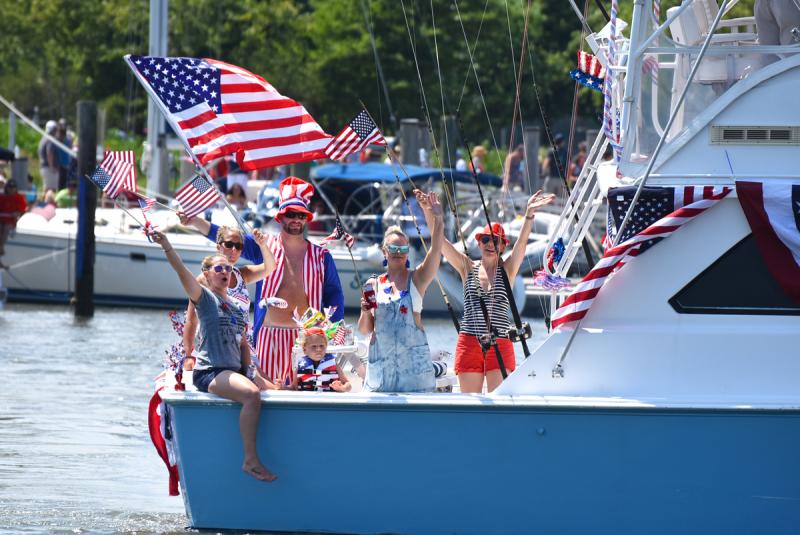 Cape Gazette Photo
Bethany Beach - July 4-5
The always popular Independence Day Parade has been cancelled for this year in Bethany Beach, but there's still plenty to do this holiday weekend in the "Quiet Resort."
The bandstand will be hopping with live music during the entire holiday week, highlighted by the 287th Army Band performing a bevy of patriotic tunes on Sunday, July 4.
Love Seed Mama Jump will get everyone on their feet on Monday, July 5, before the fireworks kick off in the evening.
Learn more about the 2021 Bethany Beach Independence Day Celebration by visiting www.townofbethanybeach.com.
Milton Theatre - July 3
Celebrate Independence Day 2021 in downtown Milton as the Milton Theatre hosts a dance party and picnic with DJ Jamie Fox.
Doors open for this event at 6 p.m., with the fun kicking off an hour later. Festivities will be held outdoors quayside, weather permitting.
Learn more about this event, or order tickets, by clicking here.
Long Neck - July 3
Paradise Grill in Long Neck will be hosting an Independence Day celebration on Saturday, July 3.
The day's activities include plenty of live music and lots of great food and drinks. A fireworks show will wrap up the evening, presented by the Brother's Pyro.
Call 302-945-4500 for more information.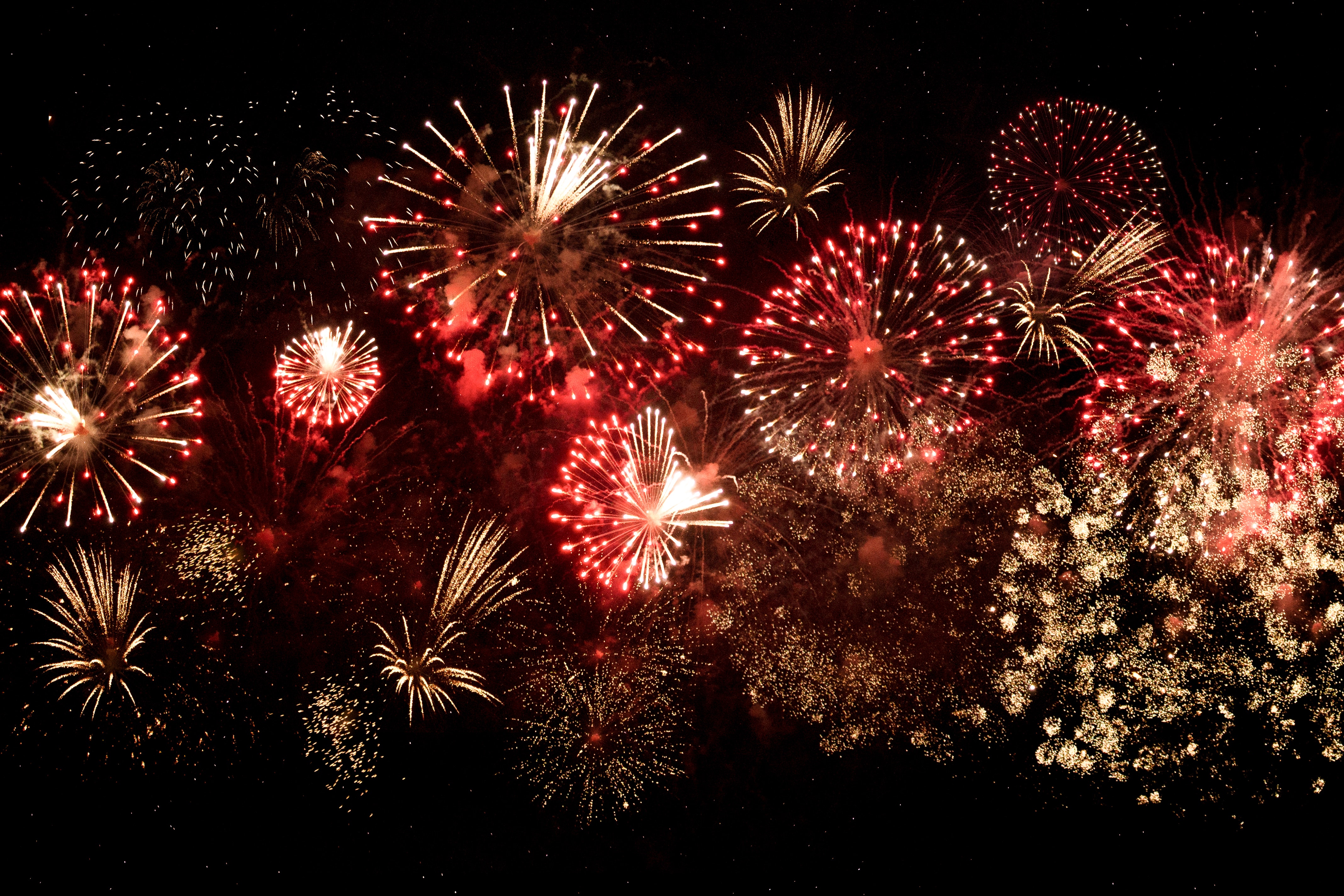 Fat Daddy's in Georgetown - July 4
Fat Daddy's BBQ in Georgetown is hosting a special Independence Day celebration again this year, after the success of last year's inaugural event.
The day begins at 3 p.m., and will feature some great live music throughout the day, with a fireworks show kicking off at around 9:15 p.m.
The popular Mike Hines and the Look will be performing both before and after the fireworks.
Learn more about this event on Fat Daddy's Facebook page.
Smyrna - July 4
Fireworks in Smyrna will be kicking off at around 9:15 p.m., and can be seen from the parking lots at Smyrna High School, located on Duck Creek Parkway.
The celebration is organized by the Smyrna-Clayton July 4th Association.
Old Dover Independence Day - July 3
First State Heritage Park in Dover is the backdrop for the Old Dover Independence Day celebration in 2021, with all kinds of fun activities planned throughout the day.
Nineteenth century lawn games like sack racing and tug of war will be going on throughout the course of the event, which is scheduled to run from 10 a.m. until 3 p.m., in Delaware's state capital.
The bell on the Old State House will ring 13 times at 2 p.m., in honor of the original 13 states. It will be immediately followed by historical interpreters reading the Declaration of Independence near the very spot where it was first read to citizens of Dover in 1776.
Fireworks will later light up the sky, preceded by a performance from the 287th Army Band of the Delaware National Guard.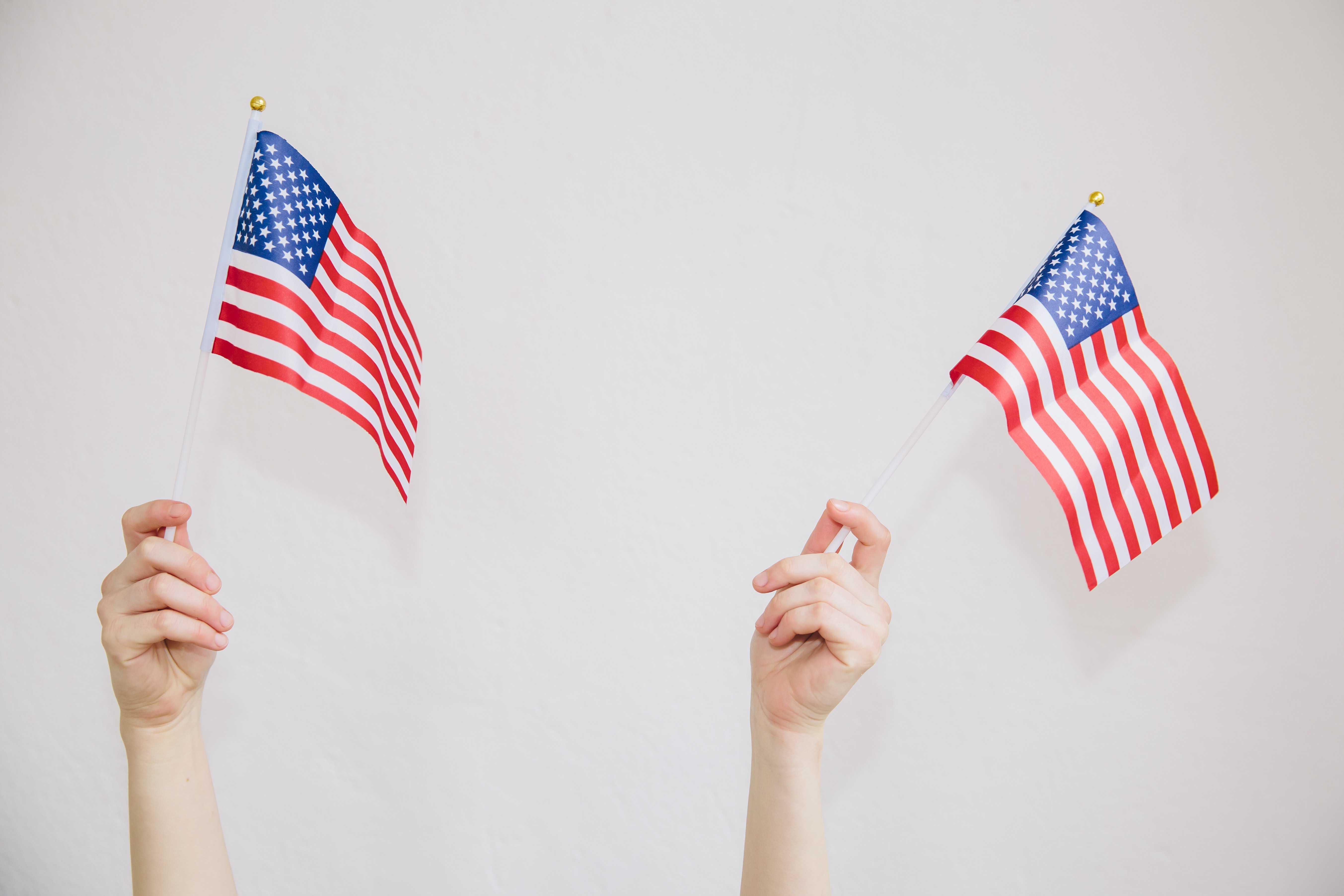 Fireworks Express in Hockessin - July 4
The Wilmington and Western Railroad will be taking festival goers directly into Hockessin on Sunday, July 4, to enjoy this year's Independence Day celebration.
Passengers are invited to bring coolers, blankets and folding chairs aboard for the trip and should allow around four hours for the train ride and fireworks show.
Tickets are $25 for adults, $23 for children between the ages of 2 and 12 and free for children under two.
Call 302-998-1930 for more information. Or click here to order tickets.
University of Delaware - July 2
The skies above the University of Delaware campus in Newark will be filled with fireworks on Friday, July 2, beginning at around 9:15 p.m.
Organizers suggest parking in the free parking lots at the university athletic complex.
For more information on this fireworks show, call the Newark Parks and Recreation office at 302-366-7000.
Ocean City - July 4
Maryland's favorite summertime playground of Ocean City will be the site for two separate fireworks shows on Sunday, July 4, both beginning at around 9:30 p.m.
The first show is scheduled for the beach at North Division Street and will also feature live music from 8 to 9:30 p.m., providing by DJ Kutt.
The second show is uptown at Northside Park and will also feature music for the 90 minutes preceding the fireworks show.
For more information on both of these Ocean City events, call 410-250-0125.
Annapolis - July 3 and 4
Maryland's capital city of Annapolis will be holding a special two-day event to celebrate America's independence, on Saturday and Sunday, July 3 and 4.
The event kicks off with a holiday parade in downtown Annapolis, beginning Saturday at 10:30 a.m.
That's followed by the fireworks extravaganza the following evening, beginning at 9:15 p.m.
Best viewing areas for the fireworks show are northeast of the Severn River City Dock, along the Naval Academy Bridge and any streets that face Spa Creek.
Learn more about everything that's happening in Annapolis this weekend by visiting www.visitannapolis.org.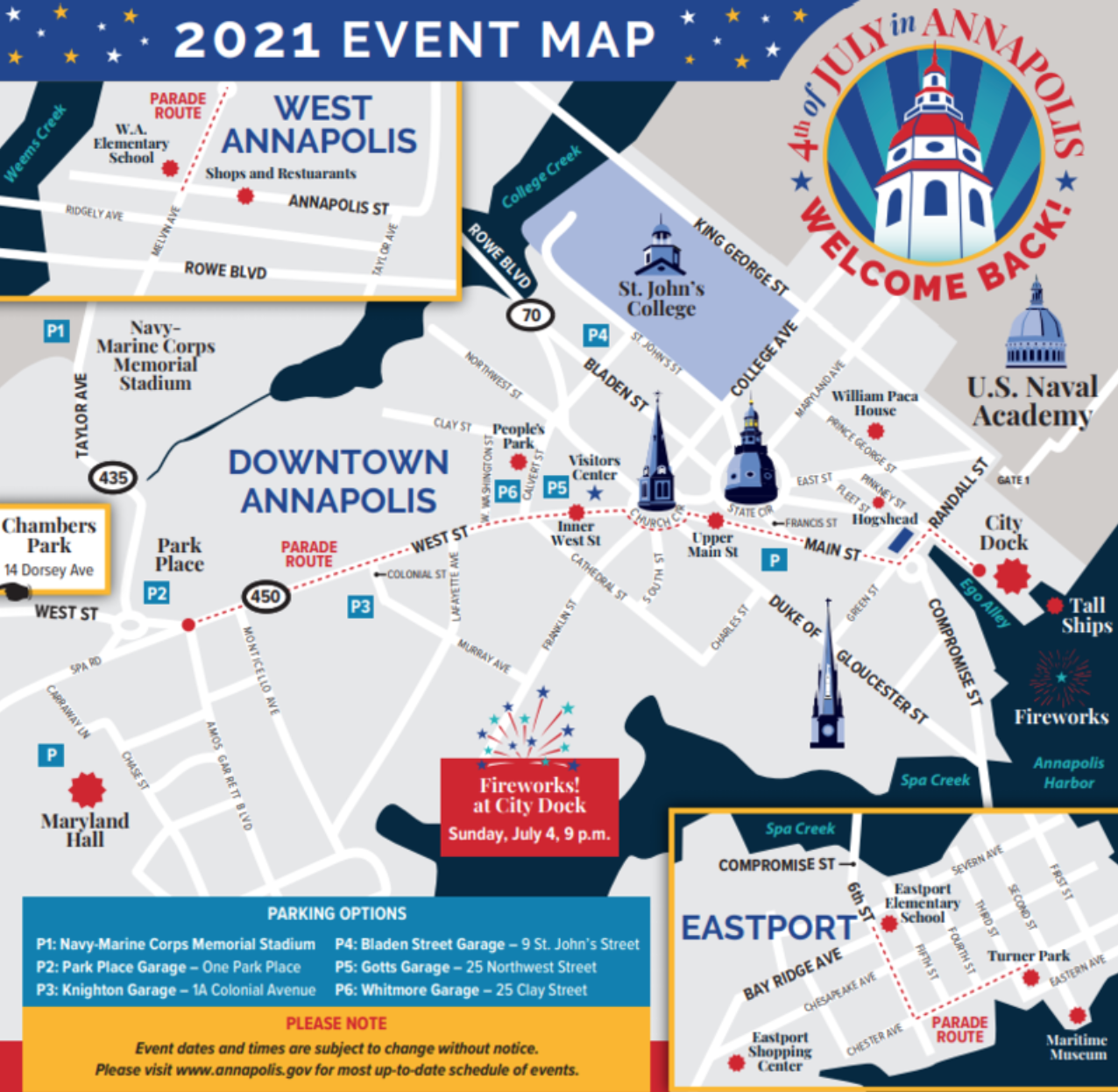 Keep visiting www.theoldfathergroup.com every week for the latest events and happenings taking place at the Delaware and Maryland beaches, as well as northern Delaware, southeastern Pennsylvania and greater Annapolis.
And whatever you plan on doing this weekend, have a great time here in the coastal region.