Kickoff of the Delaware State Fair Highlights This Week's Events Calendar
Posted by Dustin Oldfather on Wednesday, July 19, 2017 at 4:13 AM
By Dustin Oldfather / July 19, 2017
Comment
Hello all and welcome to your home online for all of the fun and exciting things happening at and near the Delaware beaches.
This week's big event actually occurs a short distance away from the coast, but it is the state of Delaware's largest annual event. That's right, it's time for the 2017 edition of the Delaware State Fair, and we're going to give you a complete preview of this 10 day event below.
There are also some other great events happening at the beaches, including the always entertaining Randy Rainbow appearing for two days at the fabulous Milton Theater. We understand tickets are going fast for these shows, so read all about it below and then act fast if you'd like to attend.
We'd also like to remind you to support your local farmers and merchants via any or all of our fantastic area farmer's markets. They're held throughout the region on different days of the week, so be sure to check with your local town hall or chamber of commerce for dates and locations of these worthwhile local events.
Now that the heat wave has passed and more normal summertime temperatures have arrived in the region, it's a great time to get outside and enjoy some of the fun events happening this weekend.
We're previewing six of them below. But there are others to be sure, so take advantage of the season and enjoy the great outdoors while the weather is still warm.
Okay, on to this weekend's featured events. Here's Dustin Oldfather with a video preview.
The State Fair actually begins on Thursday this week and kicks off another fun-filled weekend at the Delaware beaches. There are events all up and down the coast, from Lewes to Bethany Beach and all points in between.
It's summertime at the Delaware beaches, the best time of the year for taking full advantage of all the coastal region has to offer in terms of fun and entertainment.
Okay, on to this week's featured events. We start in Harrington at the Delaware State Fairgrounds...
2017 Delaware State Fair (July 20-29). The theme for this years Delaware State Fair is "A July Tradition," with tens of thousands of visitors once again expected for the state's largest annual event.
The always popular agricultural exhibits will once again be a large part of the 10 day event, along with carnival rides, shows, lots of "fair food" and interesting activites for young and old alike.
Some of the highlighted events for 2017 include a nightly parade through the fair grounds, a daily circus, those wild and wacky racing pigs, prehistoric dinosaur adventures and nightly concerts that this year include Darius Rucker, Rascal Flatts, Crowder with Big Daddy and many more.
Admission to the state fair is $9 for adults and $4 for children between 6 and 12. Children 5 and under are admitted free. There are also dates when certain age groups are admitted for free or for discounted prices, which can be viewed HERE.
For a complete rundown of all of this year's events, or to purchase tickets for the shows, visit www.delawarestatefair.com.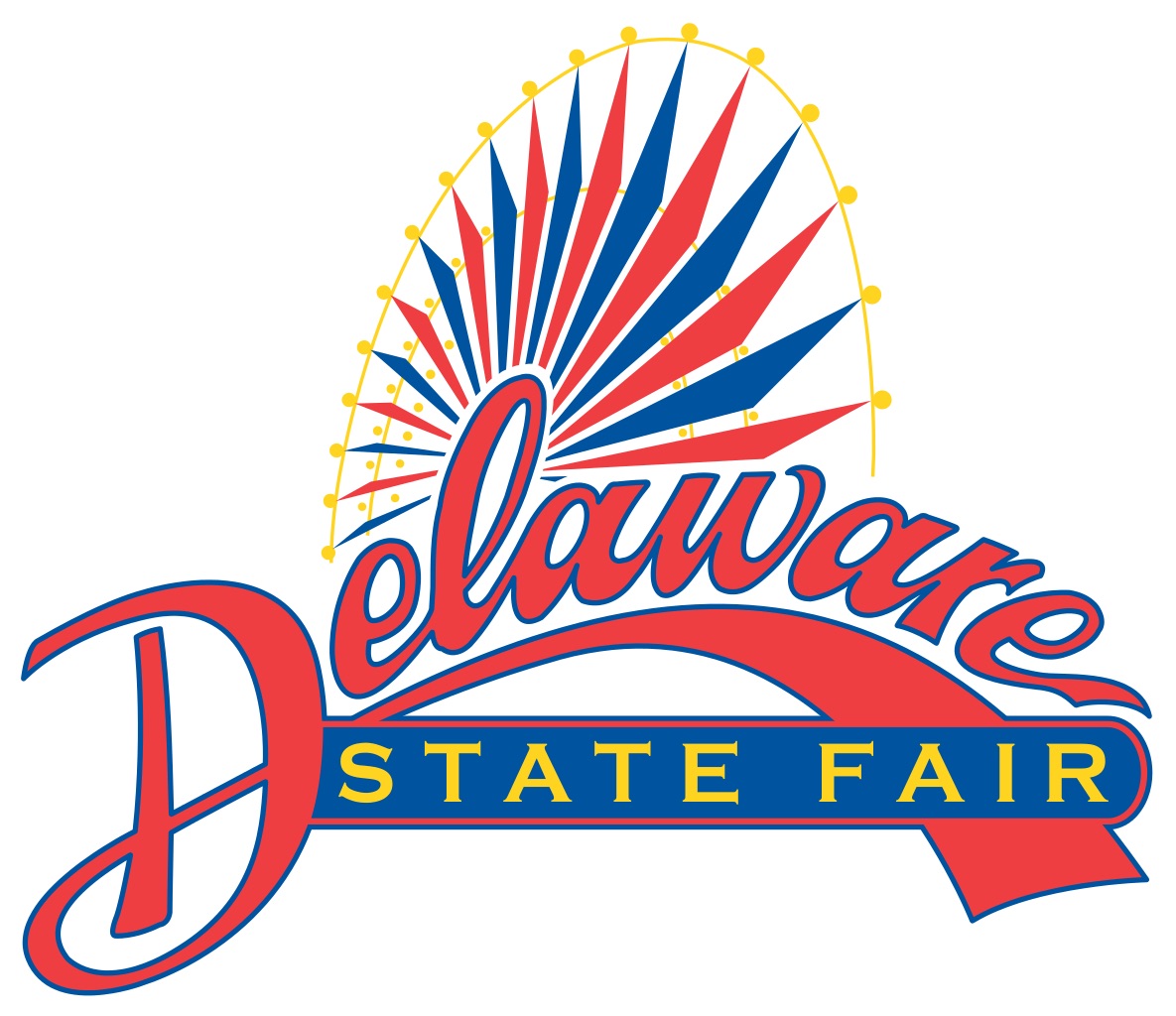 Indian River Marina Seafood & Arts Festival (July 22). Scheduled for 10 a.m. to 6 p.m. this Saturday, July 22, this 9th annual event is held at the picturesque Indian River Marina and promises a fun-filled day for the entire family.
As the name implies, a big highlight of the day is the abundance of local seafood, ranging from scallops, chowders, crab cakes, oyster sandwiches and much more.
There will also be live music throughout the day, as well as children's activities, a large selection of artists and vendors and plenty more.
Visit the Indian River Marina's website for more information.
Sundowner at the Lightship Overfalls (July 22). For a unique summertime evening event, consider joining the good folks on board the Lightship Overalls this Saturday from 6 to 8 p.m., as they hold another "sundowner event" on the Lewes and Rehoboth Canal.
Ticket prices include live music, good fellowship and a delicious meal served by the hard working volunteers at the Overfalls Foundation. And it all goes to a great cause - keeping this local treasure in tip-top shape.
Tickets can be purchased at the Overfalls dock or at the Lewes Chamber of Commerce.
Visit www.overfalls.org for more information.
Randy Rainbow at the Milton Theater (July 21-22). The popular actor, writer and comedian will be appearing at the Milton Theater for two days this week. There are still a few tickets left, but they're going fast, so be sure to get them ASAP if you want to attend one of his shows.
Rainbow has a long history in the mid-Atlantic, but became an internet celebrity in the last couple of years with his popular video spoofs. He now has nearly 650,000 Facebook followers and has begun making personal appearances at locations throughout the mid-Atlantic.
For more information, or to purchase tickets for either of the two live shows, click HERE.
Historic Shipwreck Rescue Drill Reenactment (July 23). The staff of Delaware Seashore State Park, along with active duty Coast Guardsmen will be reenacting a 19th century shipwreck this Sunday at the Indian River Life-Saving Station.
Indian River is just one of three locations in the United States that perform this drill, so be sure to check it out for a fun and exciting day in coastal Delaware.
The cost for this program (including museum tour) is $6.50 for adults, $4 for ages 6-12, $5 for senior citizens and is free for children ages 5 and under.
Delaware had six life-saving stations at its peak, located in Lewes, Cape Henlopen, Rehoboth Beach, Indian River Inlet, Bethany Beach and Fenwick Island. The Indian River Life-Saving Station is the only station still standing in its original location and it is now managed by Delaware Seashore State Park.
For more information, visit www.destateparks.com or call 302-227-6991.
Movies on the Beach (July 24). Held every Monday night during the season, these family friendly movies are fun for everyone. Bring your family, a blanket, and some popcorn to the beach for family movie night! Movies will start at approximately 8:30 p.m. on the beach at Dagsworthy Street in Dewey Beach and Garfield Parkway in Bethany Beach. This week's selections are"The Secret Life of Pets" (Dewey Beach) and "Chasing Mavericks" (Bethany Beach).
Whatever you choose to do this weekend, we hope you have a fun and exciting few days here at the Delaware beaches.
And be sure to check back here next week in our "Weekender Blog" for more great happenings in and near coastal Delaware.
Have a great weekend everyone!