Some Great Events On Tap This Holiday Weekend In The Coastal Region
Posted by Dustin Oldfather on Wednesday, August 30, 2017 at 5:31 PM
By Dustin Oldfather / August 30, 2017
Comment
It's Labor Day Weekend here in the coastal region, and that means one final blowout before the official end of the Summer of 2017.
We've had some great events and happenings this summer while the beach areas, as always, have welcomed literally millions of visitors to both coastal Delaware and coastal Maryland over the last few months.
If you live in the area year-round, there's still plenty to look forward to as we now shift our focus to the Fall Festival Season. So get ready for a whole lot of family-friendly fun during September and October.
And if you only visit during the summer season, or live here for just a portion of the year, we hope you'll visit us during the offseason. And, of course, we all look forward to a fantastic summer season in 2018.
We have a few great events coming up during this holiday weekend, which we're going to tell you all about here in our "Weekender Blog." But first, here's the Oldfather Group's Josette Castiglione with a quick video preview of this weekend's featured events.
Our featured events this weekend are spread throughout coastal Delaware, and offer some great opportunities for enjoying these last few days of the summer season.
We hope you'll pick your favorites and get outside for a great time over the extended holiday weekend.
Here are our picks for the Labor Day Holiday Weekend...
Bethany Beach Jazz Funeral (September 4). It's that time of year again when we say goodbye to the Summer of 2017 and begin looking forward to the Summer of 2018, and the next traditional summer season in coastal Delaware. This year marks the 32nd year that this family-friendly satirical event has taken place in Bethany Beach.
The event begins with a "private wake" at 5 p.m., followed by a solemn procession down the Boardwalk at 5:30, led by the Dixie Cats, the Downtown Dixieland Band and the Jazz Funeral Irregulars.
Attendees are encouraged to get into the spirit by wearing black and preparing to say their goodbyes to the Summer of 2017. Call 302-537-1585 or visit www.jazz-funeral.com for more information.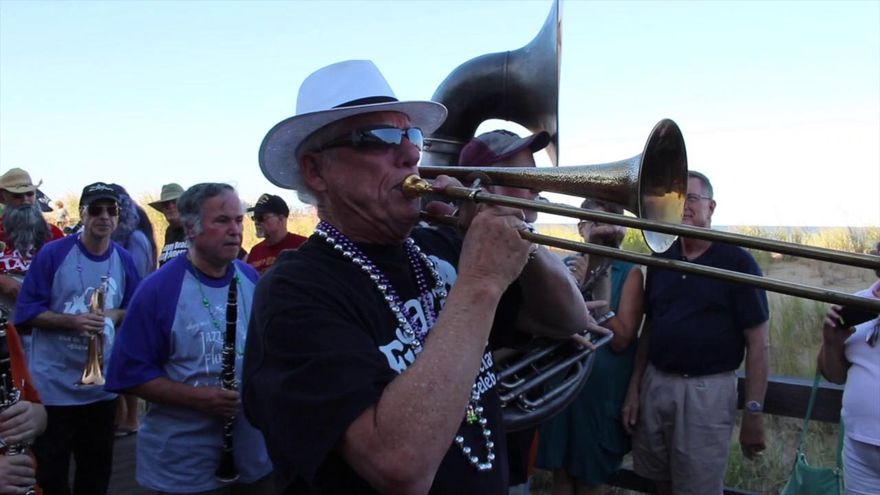 Delmarva Now Photo
Sundance 2017 (September 2 and 3). Leave it to the folks at CAMP Rehoboth to create an unforgettable event with an unforgettable name. A major fundraiser for the gay and lesbian community center, this fun-filled event attracts nearly 1,000 participants annually and this year will be held at the atrium of the Rehoboth Mall on Route 1.
This is the 29th year for the Sundance Festival, which has raised more than $2 million since it's inception.
The event is held over two days, with Saturday featuring both silent and live auctions, as well as a cocktail buffet, and Sunday featuring a dance party and light show from 8 p.m. to 2 a.m.
For more info, call 302-227-5620 or visit the event page online.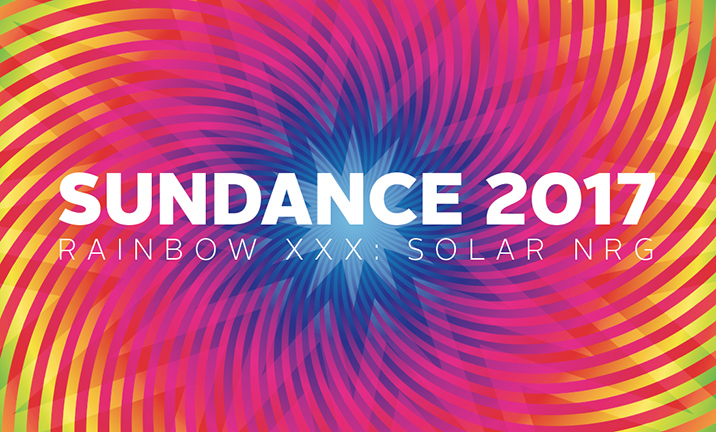 Labor Day Long Neck Style (September 3). This annual event is held the day before Labor Day on the beach at Pot Nets Bayside and is known for having one of the best fireworks displays in the region.
Sponsored by the Long Neck Business Association, other activities include music, a variety of games, lots of food and a large selection of vendors.
Call 302-947-2911 for more information.

Attic Treasures Sale (September 2). This fourth annual event in Lewes raises funds to assist older residents of coastal Delaware who want to live independently in their own homes for as long as possible.
Sponsored by the Greater Lewes Community Village, the event is scheduled for 8 a.m. to 3 p.m. this Saturday, Sept. 2, at the Brush Factory on Kings Highway in Lewes.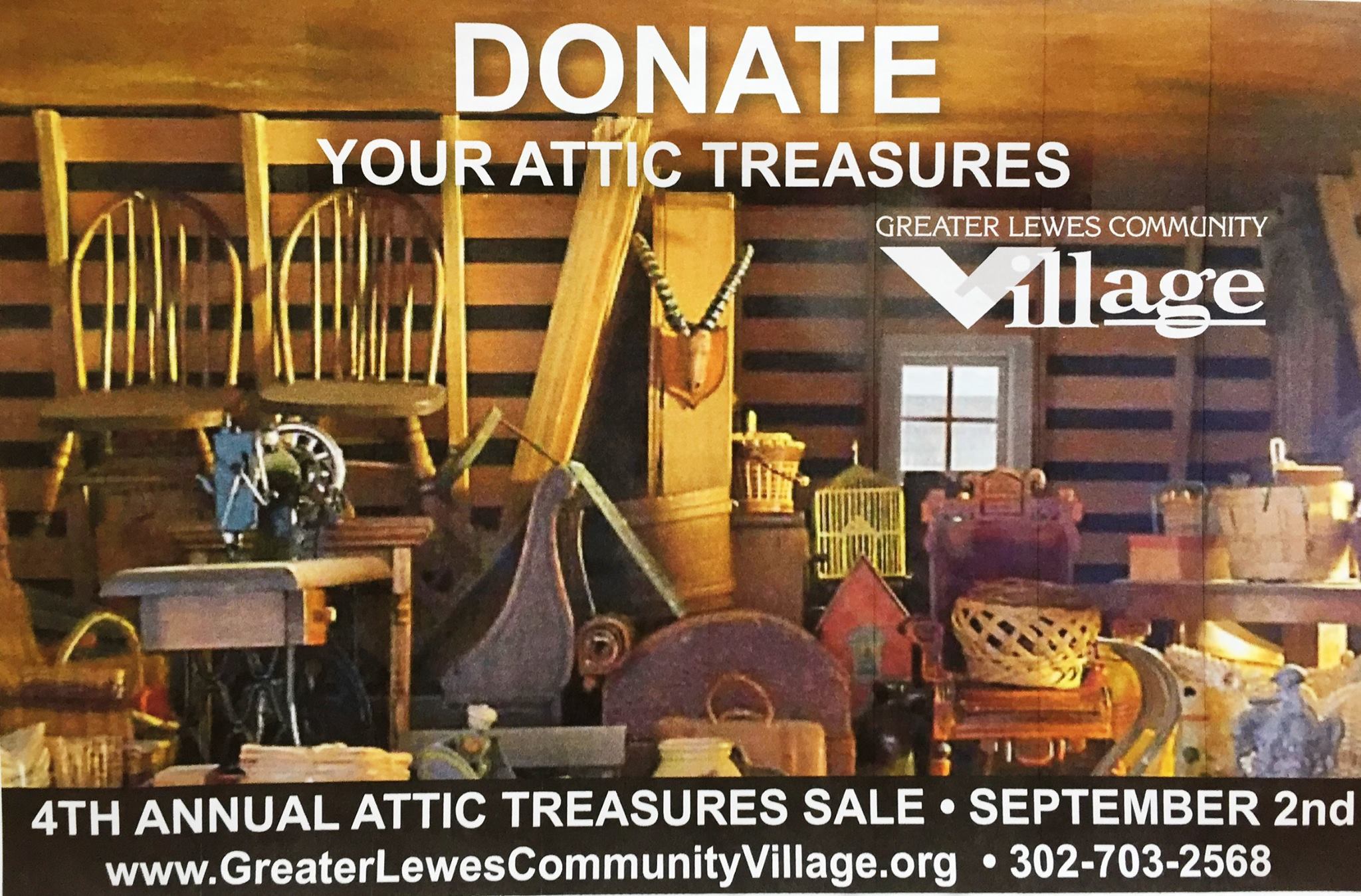 Sea Witch Exhibit at the Rehoboth Museum (September 2). If you want to get in the mood for October's Sea Witch Festival, the Rehoboth Beach Museum will be kicking off a special exhibit this weekend featuring memorabilia from the coastal resort's largest annual festival.
Learn more about this exhibit, and all of the great events, activities and exhibits at the Rehoboth Beach Museum, by visiting www.rehobothbeachmuseum.org.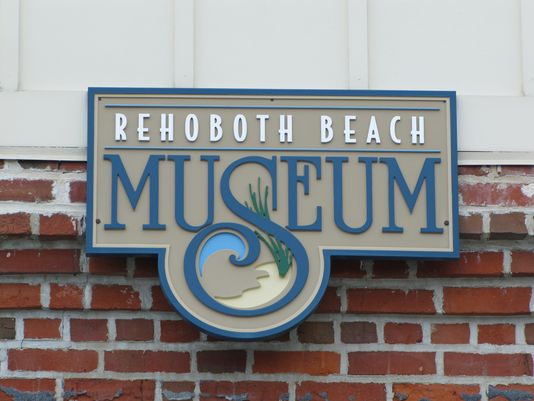 Rehoboth Beach Drag Volleyball Tournament (September 3). Now here's a Labor Day Weekend tradition that everyone should witness at least once in his or her lifetime.
Held on the south end of the Rehoboth Beach Boardwalk, widely known in the gay community as "Poodle Beach," this fun and wacky annual event pits teams of male volleyball players competing for prizes and bragging rights, while dressed in drag.
Each team portrays a particular theme, which contributes to the brevity of the day. This fun coastal Delaware event is a long-standing Labor Day Weekend tradition. The fun starts on Sunday, at 1 p.m., on Poodle Beach.

Whatever you choose to do this weekend, we hope you have a fun and exciting few days here at the Delaware beaches.
And be sure to check back here next week in our "Weekender Blog" for more great happenings in and near coastal Delaware.
Have a great weekend everyone!