Peace and Quiet Prevail...at Coastal Delaware's Lesser Known Beaches
Posted by Dustin Oldfather on Tuesday, November 8, 2022 at 8:00 AM
By Dustin Oldfather / November 8, 2022
Comment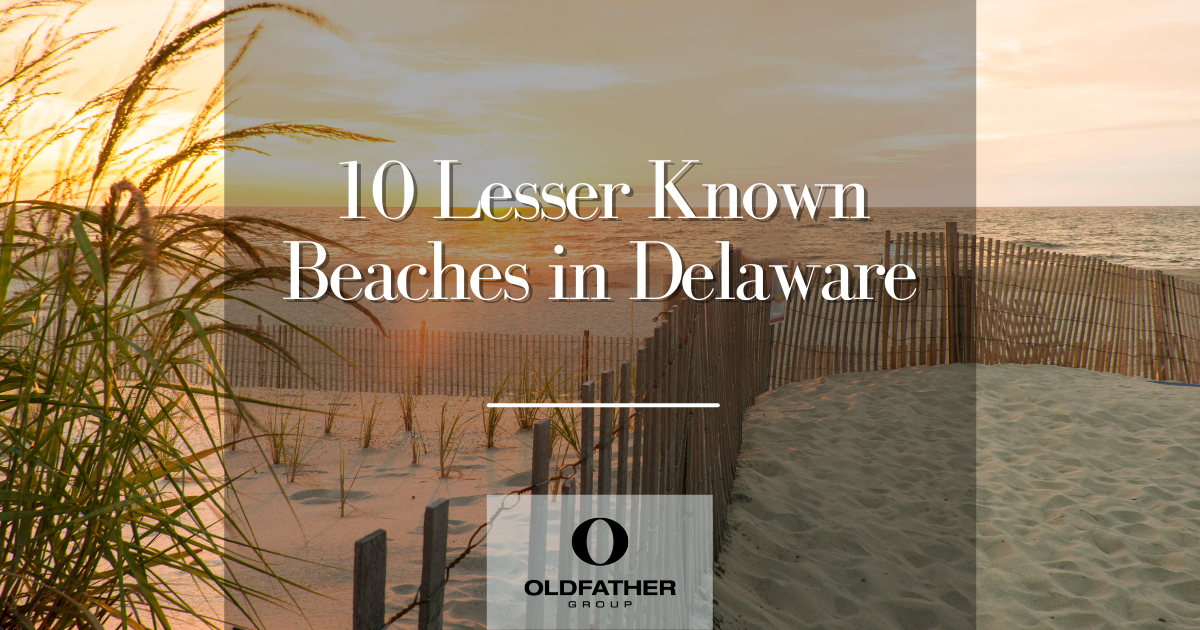 It's certainly stating the obvious to say that southern Delaware has more than its fair share of beautiful coastline and spectacular beaches.
From the "nation's summer capital" of Rehoboth Beach to the historic charm of Lewes and the "quiet resorts" of Bethany Beach and Fenwick Island, the First State excels in offering residents and visitors alike an eclectic choice of fun, relaxing, and even exciting coastal resorts.
But where do you go if you want to enjoy some solitude and some "me time," far away from the hustle and bustle of the main beach resorts in Delaware and neighboring Maryland?
Well, you have a few choices of how to get away from the crowds while still enjoying some relaxing beach time.
First, you can go to Delaware's main beaches during the "off-season," when things are typically quieter and you'll likely have no trouble finding a secluded spot all to yourself.
Secondly, you can try going early in the morning, before things really start picking up for the day. Put down your towel, watch the sun come up over the ocean, and take a few deep breaths while soaking it all in. Sounds pretty good, right?
Or thirdly, and the topic of our blog post today, you can find a beach that's a little off the beaten path and isn't overflowing with residents and visitors on a regular basis.
So, where can you find these secluded pieces of beach in Delaware and Maryland? Well, we're glad you asked.
Today, we're going to present you with a few area beaches where you can go to relax in southern Delaware & Maryland, without having to fight the crowds.
Here are ten secluded, less-crowded, and off-the-beaten path beaches in Delaware - and one in coastal Maryland - to get away from it all.
10 Lesser Known Beaches in Delaware & Maryland
Broadkill Beach
When you think of Broadkill Beach, the first thing that probably comes to mind is horseshoe crabs, right? Well, if you've ever been there, that is.
It's true that Broadkill Beach is an official sanctuary for the crabs which, incidentally, are the official state marine animals of Delaware. Bet you didn't know that, did you?
Located approximately 20 miles north of Rehoboth Beach, on the shores of the Delaware Bay, the quiet beach town has become increasingly popular among visitors "in the know." But there are still plenty of quiet places to throw down a beach towel and enjoy the peacefulness of the bay.
A major replenishment project was completed by the state of Delaware in 2016, making the beach even larger and giving visitors even more space to spend a relaxing summertime afternoon.
Prime Hook National Wildlife Refuge is also located directly to the west, providing yet another reason to visit this peaceful community on the Delaware Bay.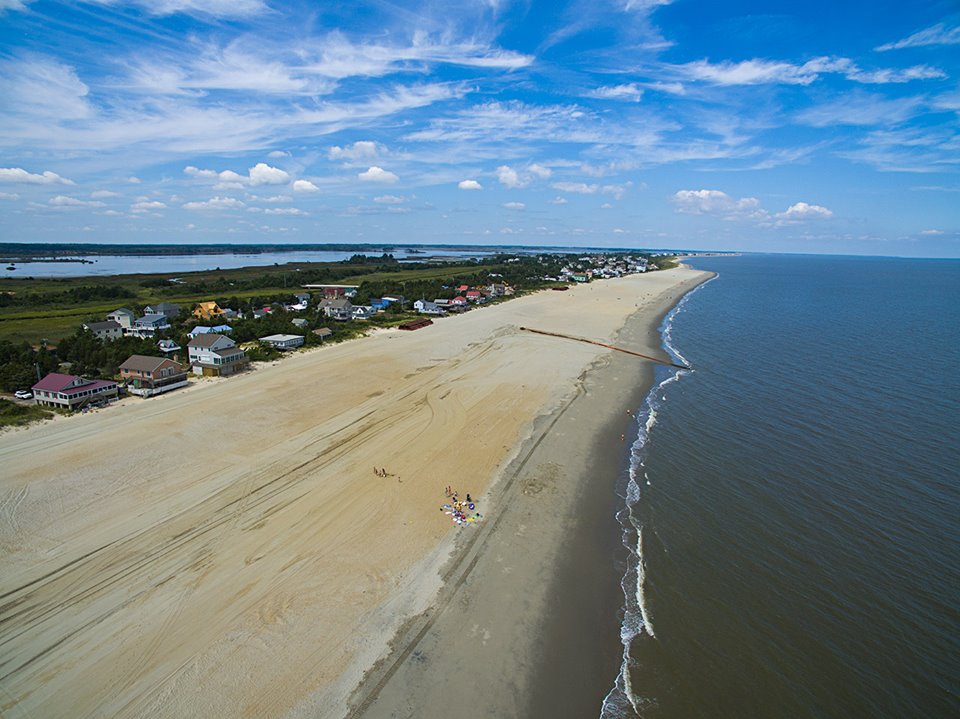 Delaware-Surf-Fishing.Com Photo
Slaughter Beach
Yeah, we know – the name is a bit ominous. But don't let it fool you, the town of Slaughter Beach is actually one of the quietest and most peaceful coastal communities in Delaware.
There are only a couple of hundred residents of Slaughter Beach year-round, and really not that many more in the summer months. But it has a small, quiet beachfront nice enough to earn it a spot here on our list.
As with Broadkill Beach, Slaughter Beach is also a sanctuary for horseshoe crabs, which is not only Delaware's official marine animal but also the official symbol of the town.
Slaughter Beach is located just south of Milford and the Kent County line, along the shores of the Delaware Bay.
Pickering Beach
You're probably noticing a trend with the first few beach communities on our list, but here's number three. Pickering Beach, like the two mentioned above, is also located on the shores of the Delaware Bay and is also an official sanctuary for horseshoe crabs.
Located in southern Kent County, Pickering Beach is a somewhat secluded piece of beachfront that doesn't attract much attention from tourists, which makes it a perfect addition to our list of secluded beach communities.
And, as luck would have it, you can even purchase a home right now and claim a piece of Pickering Beach for your very own. The home pictured below is an Oldfather Group listing that you can read all about HERE.
And for an overhead drone video of Pickering Beach, click below. There are lots of places to enjoy a quiet afternoon on the sandy shores of the Delaware Bay, here at Pickering Beach.
Bowers Beach
Also located along the Delaware Bay in Kent County is Bowers Beach, a small beach community offering plenty of recreational and fishing opportunities, or just a quiet day sitting on the sand.
There's also a boat ramp located at Bowers Beach if you'd like to spend a relaxing day on the Delaware Bay or the nearby Murderkill River. Swimming, kayaking, and kite flying are also favorite pastimes in Bowers Beach.
And if you have time after your day on the beach, check out the Bowers Maritime Museum on Main Street, to learn more about the history of this small coastal community.
Beach Plum Island State Park
This narrow strip of beach just to the north of Lewes is actually a two-mile barrier island, and access is restricted to marked hiking trails and state-designated fishing areas (as you can see in the photo below) on the northern half of the island.
Beach Plum Island is actually one of the best-kept secrets in southern Delaware, as most tourists don't venture north of Lewes Beach during their summertime vacations.
It's located on the west side of Roosevelt Inlet in Lewes and is actually considered part of Cape Henlopen State Park. But it's physically separated from Cape Henlopen and only accessible by driving north on Route 1 to Broadkill Road and then following Bayshore Drive to the park.
Beach Plum Island was also named the "Most Romantic Place Downstate" by Delaware Today magazine in 2009. It's one of the most remote Delaware beaches, but you may even find remnants of a shipwreck or two while searching for that perfect spot on the beach.
It's normally open for surf fishing and beachcombing from March through December.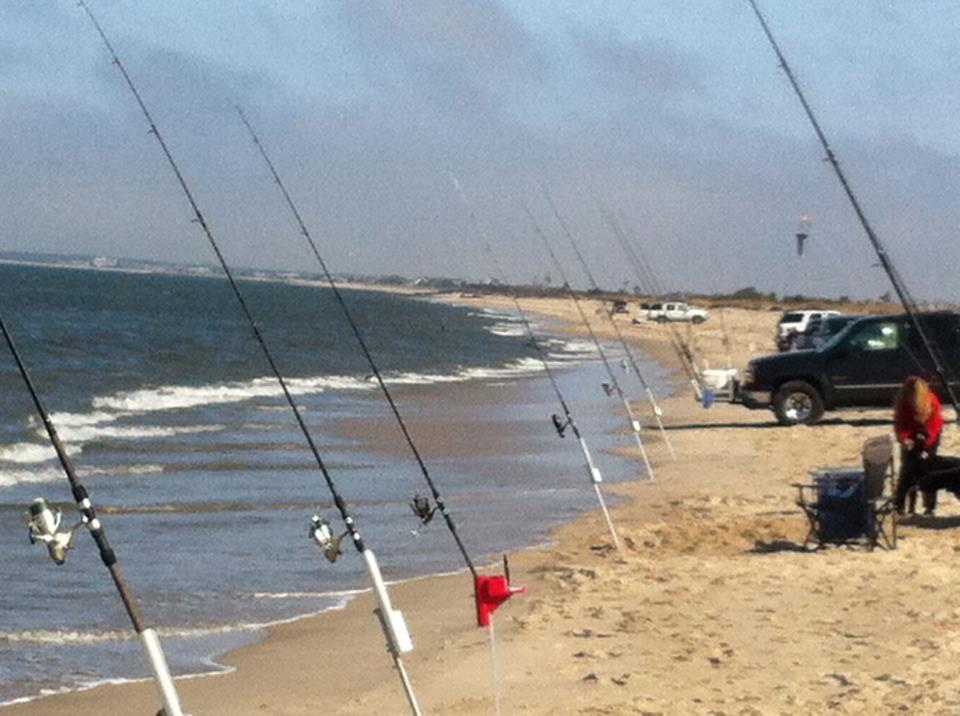 Delaware-Surf-Fishing.Com Photo
Gordon's Pond
Located within Cape Henlopen State Park, Gordon's Pond is a 900-acre great salt lagoon featuring vibrant plants, wildlife, and some of the best scenery and views in southern Delaware.
There's also the relatively new Gordon's Pond Trail that meanders through the area and is perfect for walking and bicycling. And it's a great way to get from Rehoboth Beach to Lewes, and back again.
As for the oceanside beach at Gordon's Pond, you'll find plenty of spaces to enjoy a calm and relaxing day at the beach. As it is part of Cape Henlopen State Park, the beach features lifeguards between Memorial Day and Labor Day.
You'll also find two of coastal Delaware's World War II era fire control towers on the beach, so have your camera ready for some great photos.
Fenwick Island State Park
We realize that, on the surface, Fenwick Island State Park may be a bit out of place on our list of secluded beach areas in coastal Delaware. But hear us out…
The reason this particular state park is on our list is that, in our view, you're more likely to find a secluded piece of beachfront at Fenwick Island than at any other southern Delaware state park, particularly during the summer months.
The park is 344 acres in total, and if you're willing to walk even just a few minutes from any of the main entrance points, you're sure to find a nice quiet place to call home for the day.
The park also features one of the few beaches in Delaware with a designated surfing area, so Cowabunga Dude!
It's located just north of Fenwick Island and is actually a three-mile stretch of barrier island, so pick your spot and enjoy a relaxing day on the beach.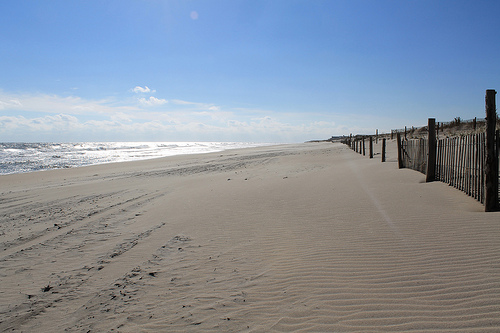 Assateague Island State Park
Assateague Island State Park is the only destination on our list that's actually located in Maryland. It's the Free State's only oceanfront park and many know it as the beach where wild ponies run free year-round.
But, as with Fenwick Island State Park above, a short walk either north or south from the main entry points and you'll have the beach all to yourself.
Assateague Island State Park also features a small campground where you can pitch a tent and spend the night. If you're interested in this, however, be sure to call as soon as possible as the spaces are limited and often fill up very quickly.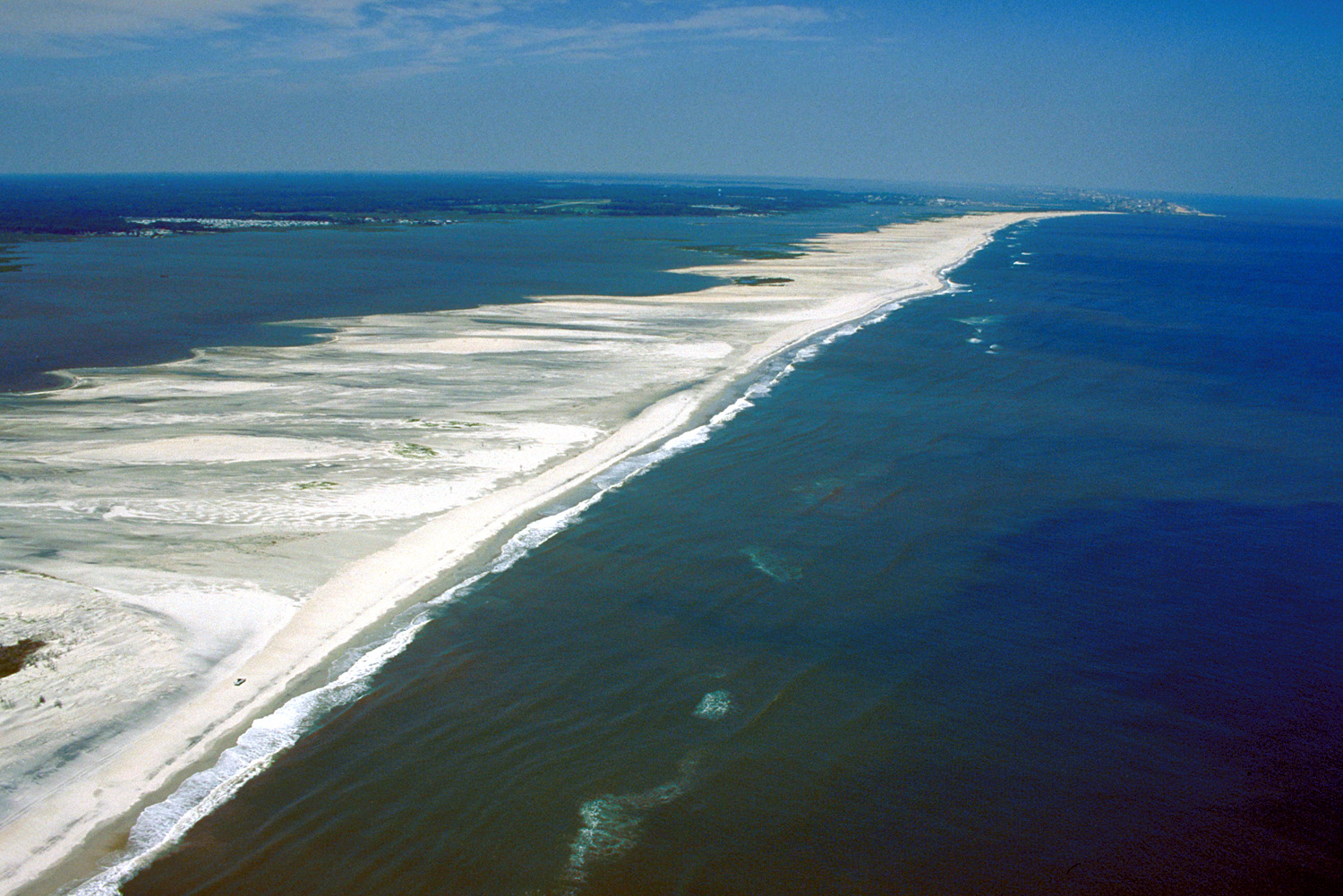 Holts Landing State Park
Holt's Landing is another gem of Delaware's state park system and features 203 acres situated along the shores of the Indian River Bay.
The park's claim to fame is that it features the only pier on Delaware's inland bays built specifically for crabbing rather than fishing. But it also has a small and quiet beachfront (2,000 feet worth) where relaxation and serenity rule the day.
Holt's Landing is also a very popular picnicking spot during the warm weather months, and you'll find picnic tables and grills located throughout the park. There are also several trails throughout Holt's Landing, popular for walking and bicycling.
And how's this for something extra? You can even rent a "recreation equipment bag" directly from the park, which includes horseshoes, soccer balls, Frisbees, and more.
James Farm Ecological Preserve
We don't want to say we saved the best for last, because we love all of our magnificent beach areas here in coastal Delaware and Maryland, but the James Farm Ecological Preserve is certainly one of the best locations our area has to offer.
Kind of falling into the "best-kept secret" category, James Farm is not usually all that crowded. But it is a coastal oasis on the shores of the Indian River Bay that really has a little bit of everything.
From the seven distinctive trails to the low marshland, the loblolly pines and so much more, James Farm is really a coastal paradise here in coastal Delaware.
But it makes this particular list today because of its quiet and serene stretch of beach. It takes a little bit of walking to get there, but once you do, it's well worth the extra effort.
James Farm is accessible every day from sunrise to sunset and is open to the public free of charge.
The Delaware and Maryland beaches offer a little bit of something for everyone, whether you're looking to keep busy or just want a little quiet time all to yourself.
Learn much more about the area by calling the Oldfather Group today at 302-260-2000 and scheduling a personal tour with one of the region's top producing real estate agents.
We can't wait to meet you!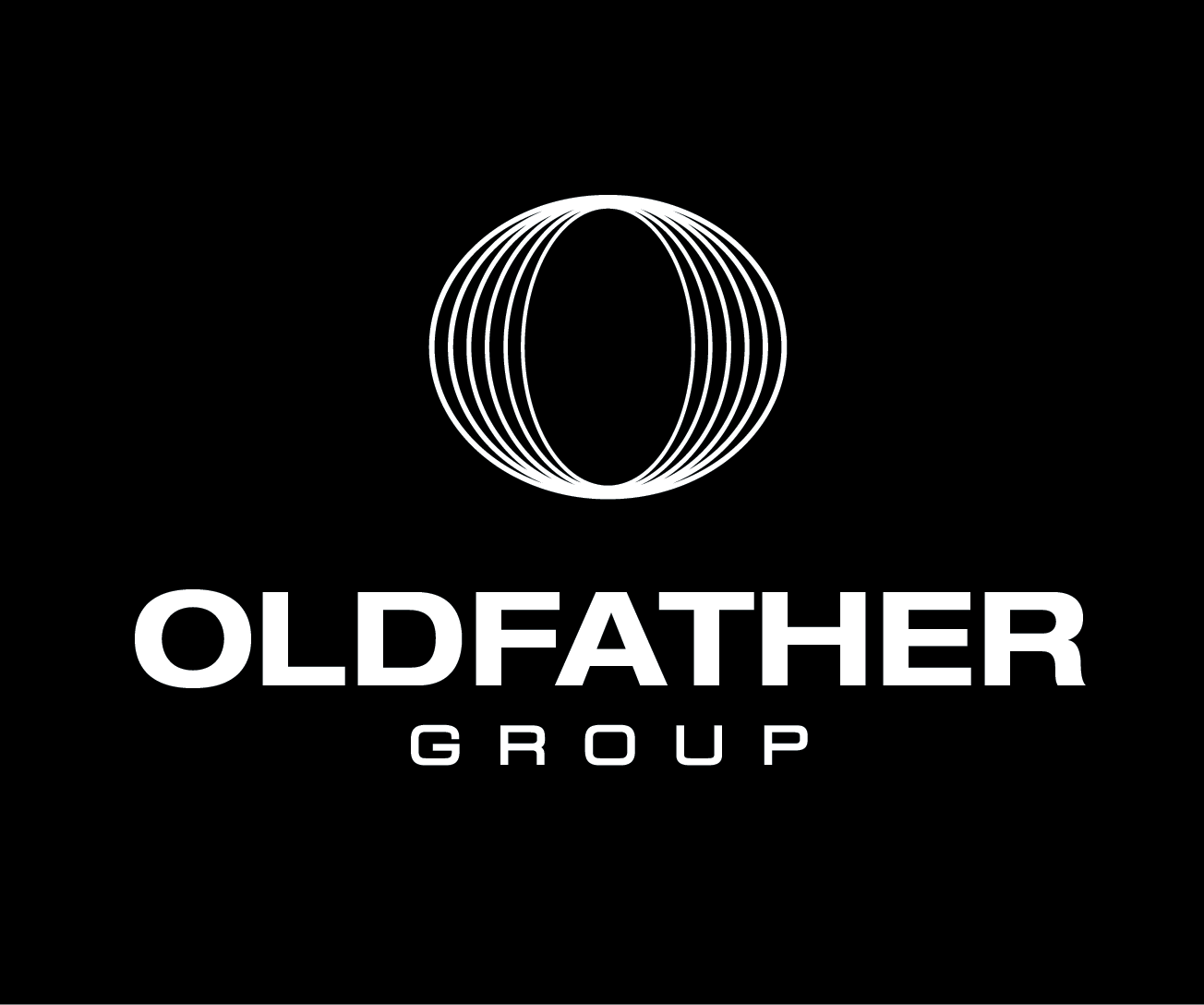 Google Reviews

"It's our pleasure to recommend Oldfather Group to anyone wanting to buy or sell their home. Being new to the area and after having an extremely frustrating experience with another reality group in the area, we decided to give Dustin and the Oldfather Group a try. From helping us decide on a listing price, to prescreening buyers, through all the negotiations, and then handling all the legal issues and paperwork our overall experience was excellent. Attention to detail was superb as well as their quick response time to all our questions and concerns. We had an administrative assistant assigned specifically to our contract which helped a lot. Consequently, the settlement was a breeze. Over the years we have used many Realtors and unquestionably the Oldfather Group was the best." -Allen Sangree

"This team has it all. They're professional, knowledgeable and responsive. Looking to buy or sell a home, contact them today!" -Jon Cohen

"If you need to buy or sell, this is the agency to call! We had a very pleasant selling and buying experience with this highly experienced group. Our agent... was innovative, thorough, creative, knowledgeable and professional!!" -Deborah Von Stetten