When You and Your Family Can Become Vaccinated for COVID-19 if You Live in the State of Maryland
Posted by James Diehl on Sunday, January 10, 2021 at 11:59 AM
By James Diehl / January 10, 2021
Comment
We've received a lot of feedback on our recent blog outlining the State of Delaware's COVID-19 vaccine rollout, which you can read here if you happened to miss it.
But one big question we keep getting from our friends, clients and neighbors in Maryland – "Hey, What About Us?"
Well if you live in the Free State are wondering when you can receive the coronavirus vaccine, we have you covered here today.
But one caveat before we start. While we can give you the plan that's currently in place, Maryland is a little tougher due to current distribution problems and just the sheer size of the rollout. Still, let's take a look…
Much like Delaware, the State of Maryland has developed a phased rollout plan prioritizing health care workers, the elderly and individuals with serious health conditions.
But unlike Delaware, at least as of the time of this writing, there were no firm target dates set for each phase of the plan. Instead, the State has determined in what order people can begin receiving the vaccine, but need to work out some of the distribution issues before setting corresponding weeks and months for inoculation.
Maryland's plan has been developed based on tiered priority groups and with the recommendation of the nation's Centers for Disease Control and Prevention (CDC).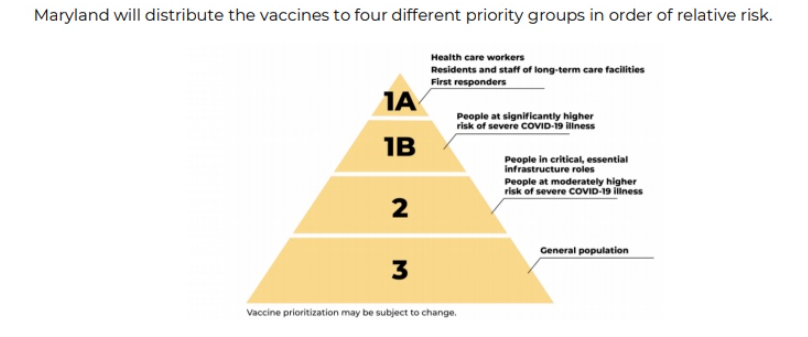 As you can see from the diagram above, vaccinations begin with Phase 1A, which includes health care workers, members and staff of long-term care facilities, as well as first responders like emergency medical services (EMS) workers and police officers.
This phase is currently under way, but happening at a much slower rate than officials were expecting and hoping for. If some of the rollout and distribution plans see improvement in the coming weeks, the hope is that this phase and those that come after it can begin occurring at a much faster rate.
Phase 1A will be followed by Phase 1B, which consists of people who are at significant risk of serious health complications if they were to contract COVID-19. It's hoped that this phase can begin in the next few weeks and includes individuals with serious health conditions, along with those suffering from diabetes, people who have received organ transplants and more.
Phase 1C (which is not on the chart but still planned) would follow. This phase includes adults over the age of 65, as well as key employees in industries that range from grocery stores to food production, public safety, public transmit and manufacturing, among others.
Once everyone who desires a vaccination in all the groups mentioned above has received one, Phase 2 will include more essential workers, incarcerated individuals and younger adults with underlying conditions.
Phase 3 is the time when everyone not included above can then get vaccinated for COVID-19.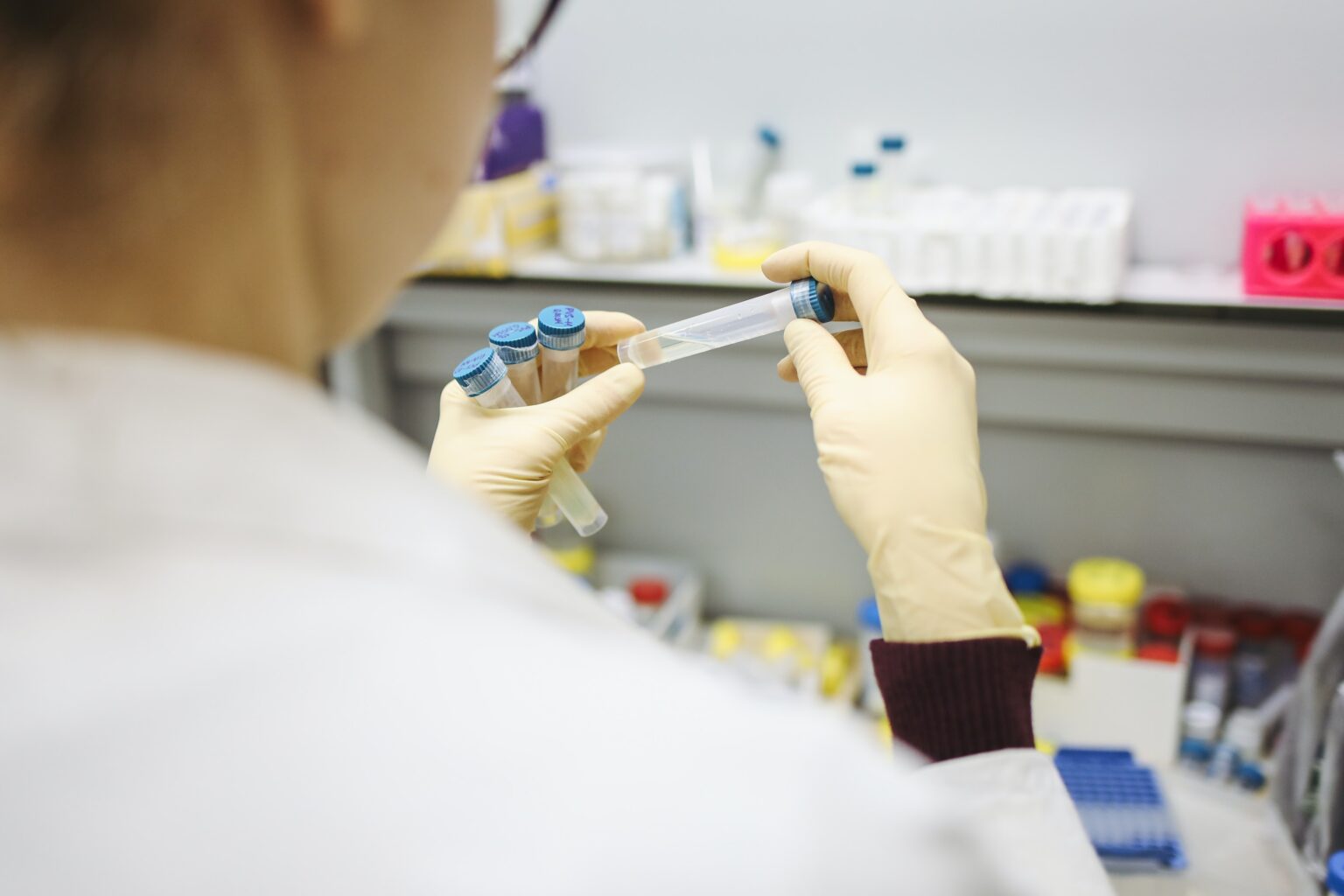 Okay, now let's talk about how Governor Larry Hogan and the State's plan to get the vaccinations to Marylanders who wish to receive them. This is where things have been breaking down a bit over the last few weeks, in several states across the country.
The State of Maryland has a contract with both CVS and Walgreens pharmacies to handle nursing home vaccinations, which is actually part of a broader contract with the federal government. These pharmacies are also expected to receive additional doses of the vaccine that can be distributed to the general public when the time comes.
Local health departments in Maryland are also hoping to set up vaccination clinics once the vaccine becomes more readily available. The goal at this time is for at least some of them to be drive-through clinics to allow for greater safety and faster service.
But that's all down the road, probably late spring and into early summer. For now, Maryland is focusing on trying to get all first responders, health care workers and long-term care residents inoculated against COVID-19.
For much more on Maryland's COVID-19 vaccination rollout plan, or to ask additional questions, residents can call the Maryland Department of Health at 410-767-6500 or visit www.covidlink.maryland.gov.