Matt's Fish Camp Boasts Three Locations Along Delaware's 'Culinary Coast'
Posted by James Diehl on Monday, February 7, 2022 at 12:00 PM
By James Diehl / February 7, 2022
Comment
Nestled between the picturesque Indian River Inlet Bridge and southern Delaware's "Quiet Resort" of Bethany Beach is one of those unique culinary experiences that makes a trip down Route 1 from Rehoboth Beach entirely worth the journey.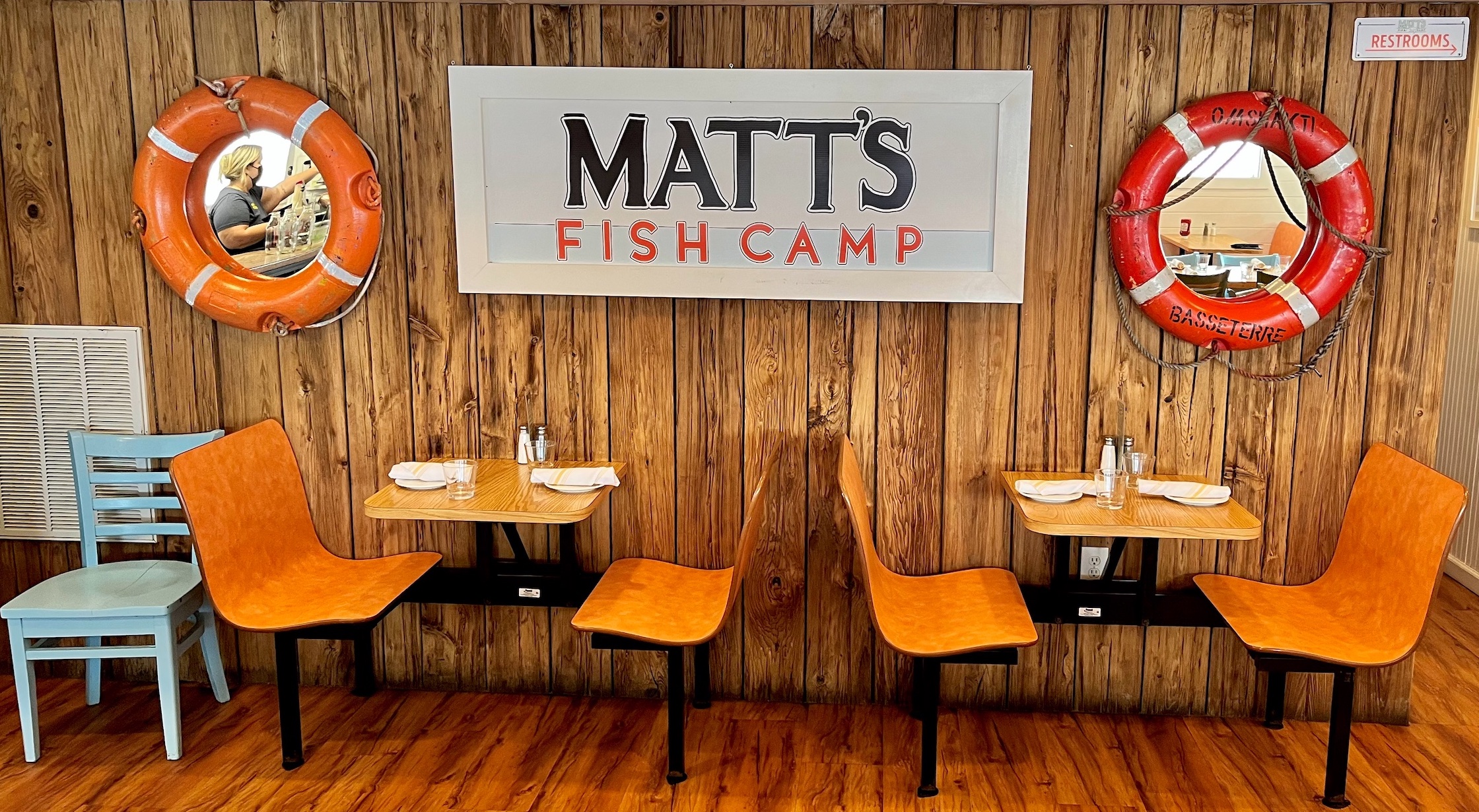 It's a little hard to find, tucked away in a small, nondescript building on the northbound side of Route 1 within view of the bridge. But once you've found Matt's Fish Camp in North Bethany, you'll be glad you did!
The menu at Matt's is a cornucopia of coastal Delaware deliciousness, headlined by such specials as fish and chips, oysters, Matt's special crab cakes and lobster deviled eggs that are truly a treat that can't be beat.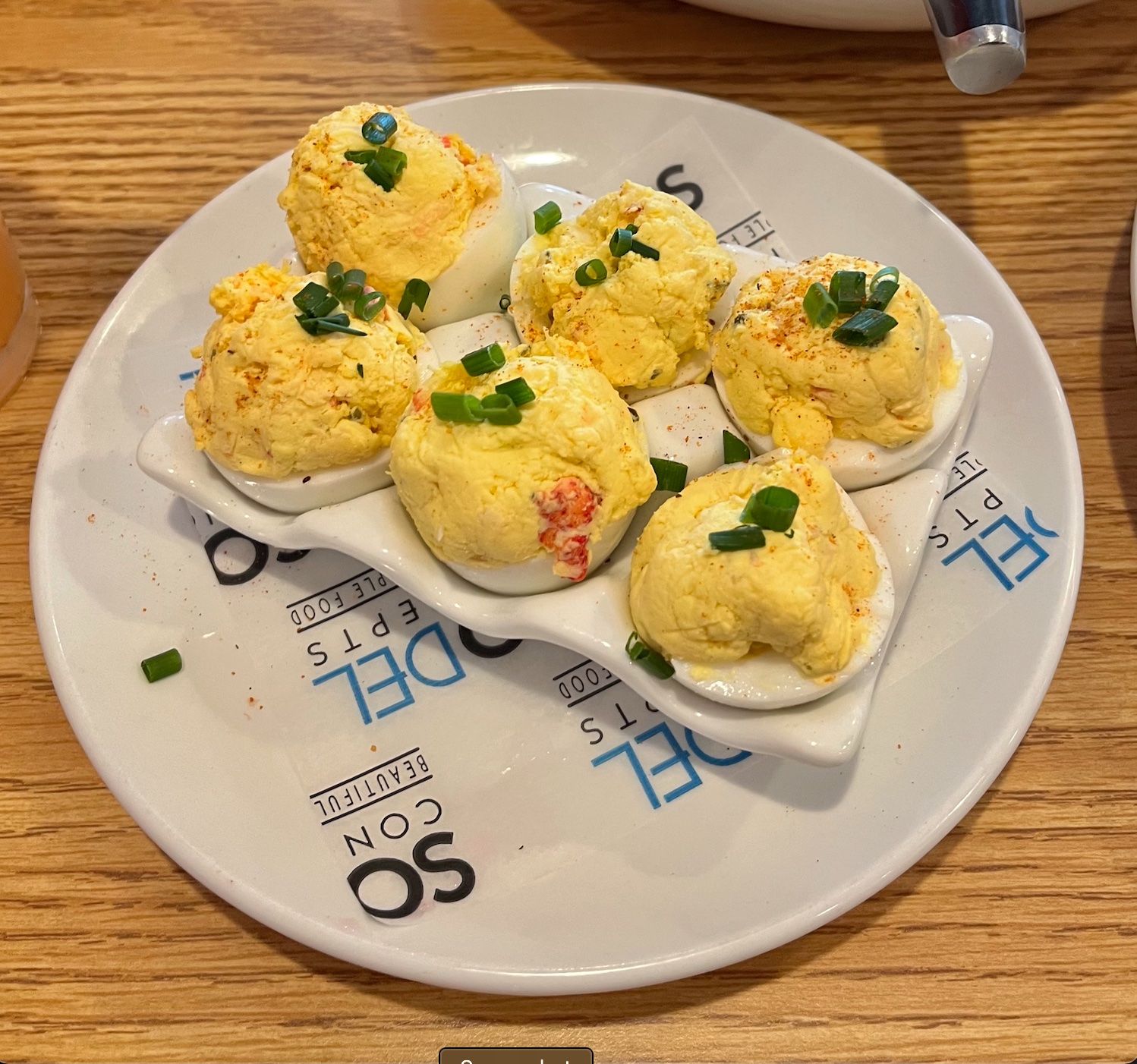 Named for famed southern Delaware chef Matt Haley and managed by SoDel Concepts, Matt's Fish Camp is one of 16 restaurants that are a part of the group.
The North Bethany location of Matt's Fish Camp is one of three locations, the others being just to the south in Fenwick Island and on Route 1 in Lewes.
Known for fresh seafood options like bay scallops, steamed shrimp, lobster rolls, crab cakes, oysters and more, food at this small local eatery is inspired by creations made famous by Haley, who tragically perished in a motorcycle accident in India in 2014.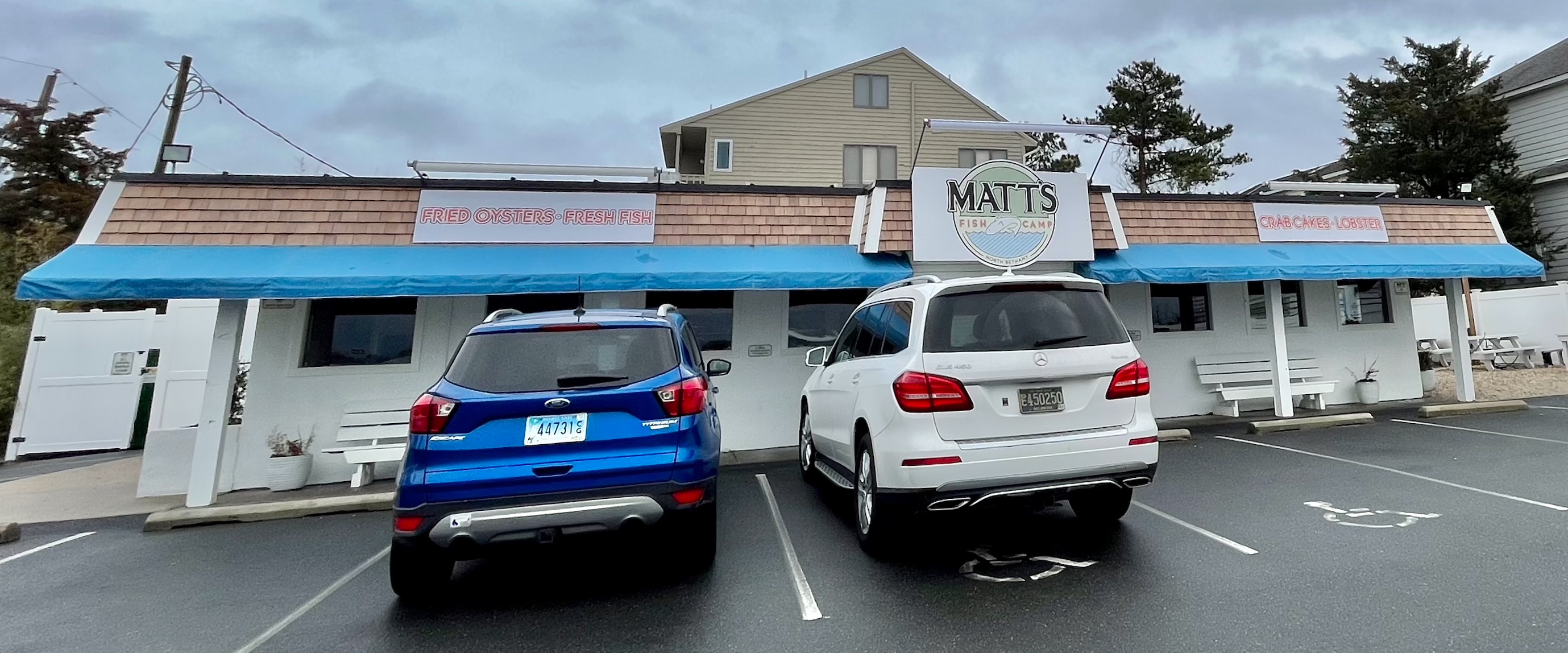 Haley died the same year that he was recognized as the James Beard Foundation's Humanitarian of the Year, one of the restaurant industry's most coveted awards. But the long-time Delaware chef's legacy lives on through his food, much of which can be enjoyed at Matt's Fish Camp.
While known for seafood, there are several options for the non seafood lovers in the crowd in Haley's namesake restaurants. These include buttermilk fried chicken, braised short ribs, hamburgers, a nice selection of salads and some appetizing side orders, with selections like hush puppies, beet picked eggs and some of the largest onion rings you've ever laid eyes on.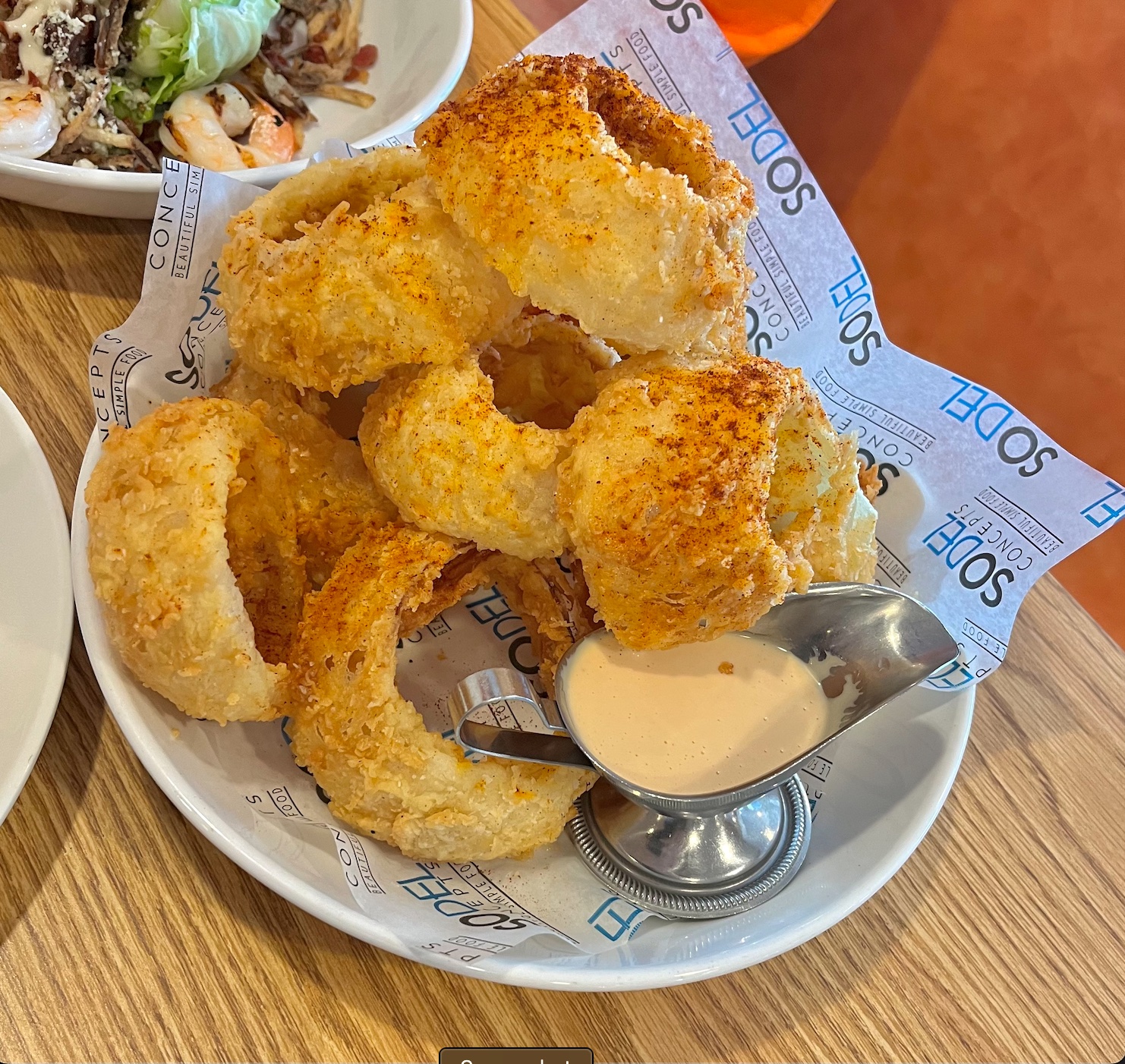 For a unique beverage with your meal at Matt's, try one of the restaurant's signature homemade sodas, in flavors that include orange vanilla, root beer, ginger and black cherry.
Or if a cocktail is more to your liking, Matt's has a nice selection of mouth watering libations. Some of the more popular include Matt's Rum Punch, Honeycrisp Old Fashioned and Matt's Bloody Mary, but you really can't go wrong with any of the selections on the menu.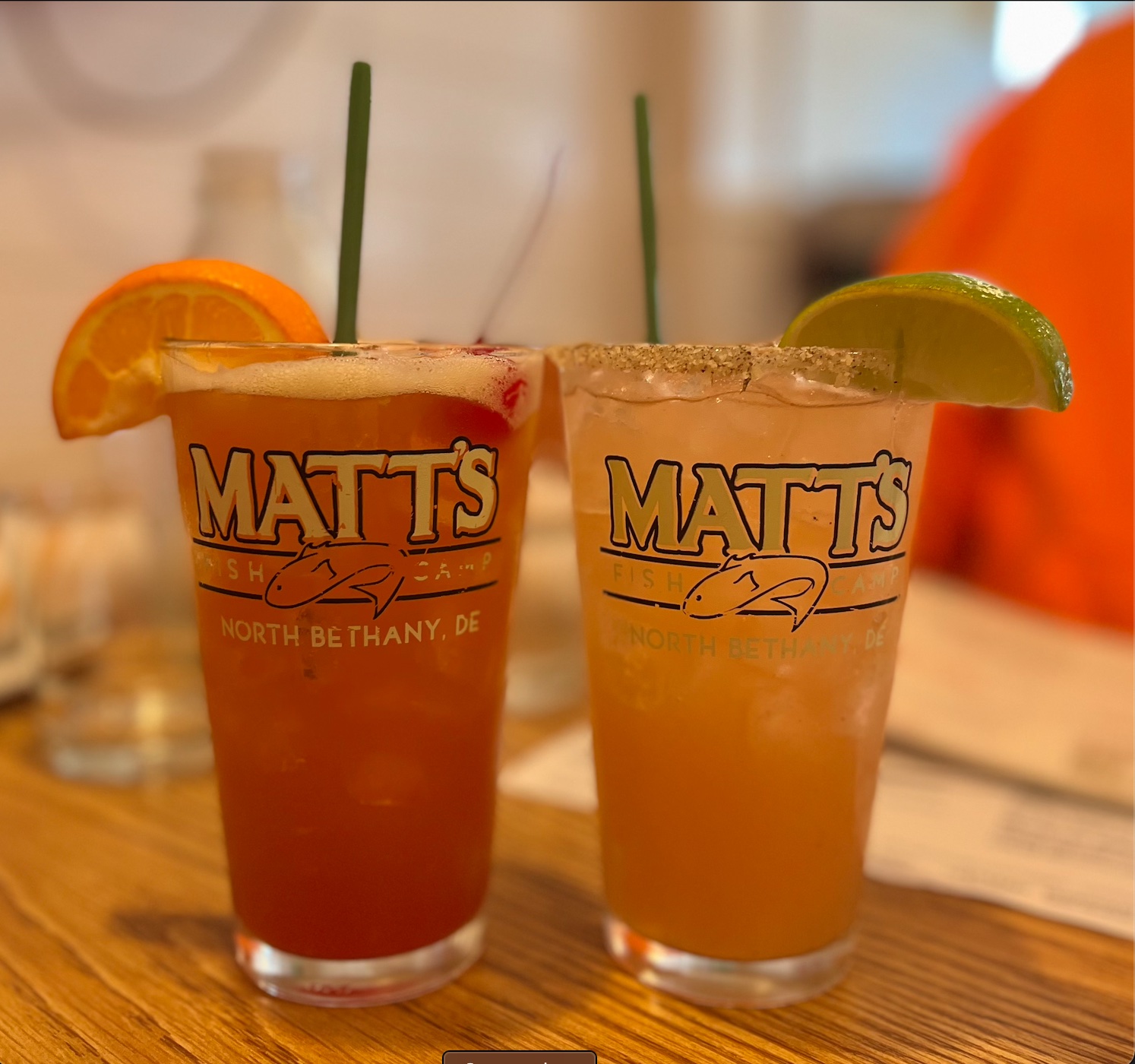 There are many great restaurants along southern Delaware's "Culinary Coast," from Fenwick Island north to Rehoboth Beach and Lewes. And Matt's Fish Camp is certainly near the top of the list.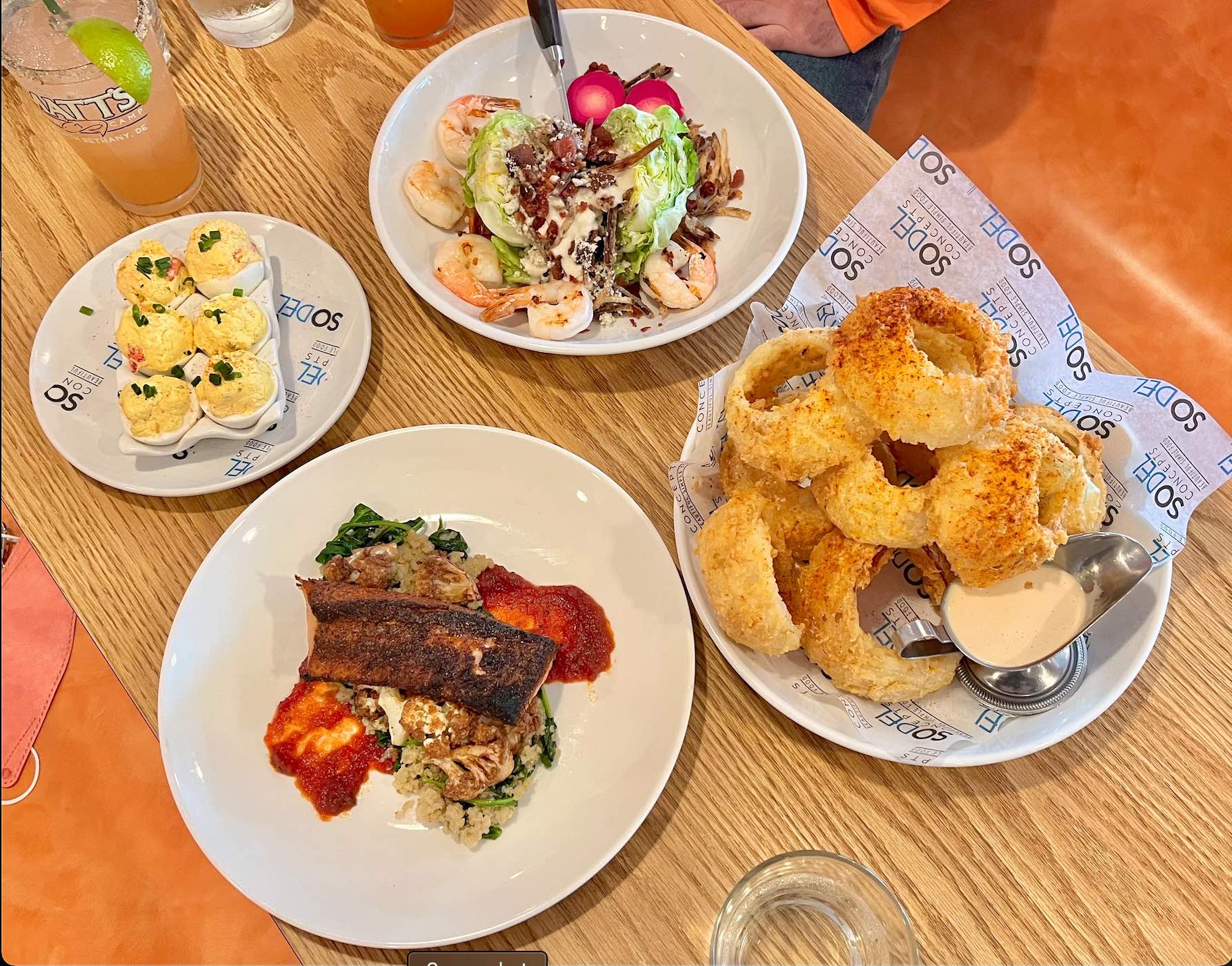 Check it out the next time you venture south of the Indian River Inlet and are in the mood for some of the coastal region's famous seafood.
Your taste buds will certainly thank you!