The Captivating Story of Millsboro's 'Catalog Home' Spans Eight Decades
Posted by Dustin Oldfather on Friday, September 1, 2017 at 9:42 PM
By Dustin Oldfather / September 1, 2017
Comment
A few years ago, Warren and Deb Glaeser took the idea of "one man's trash is another man's treasure," to heart and then put it on display for the whole world to enjoy.
Today, that "display" rests near Millsboro in the form of a quaint home that was saved from demolition the weekend before the Sept. 11, 2001 terrorist attacks in New York City and Washington, D.C.
To say the least, it has some story to tell.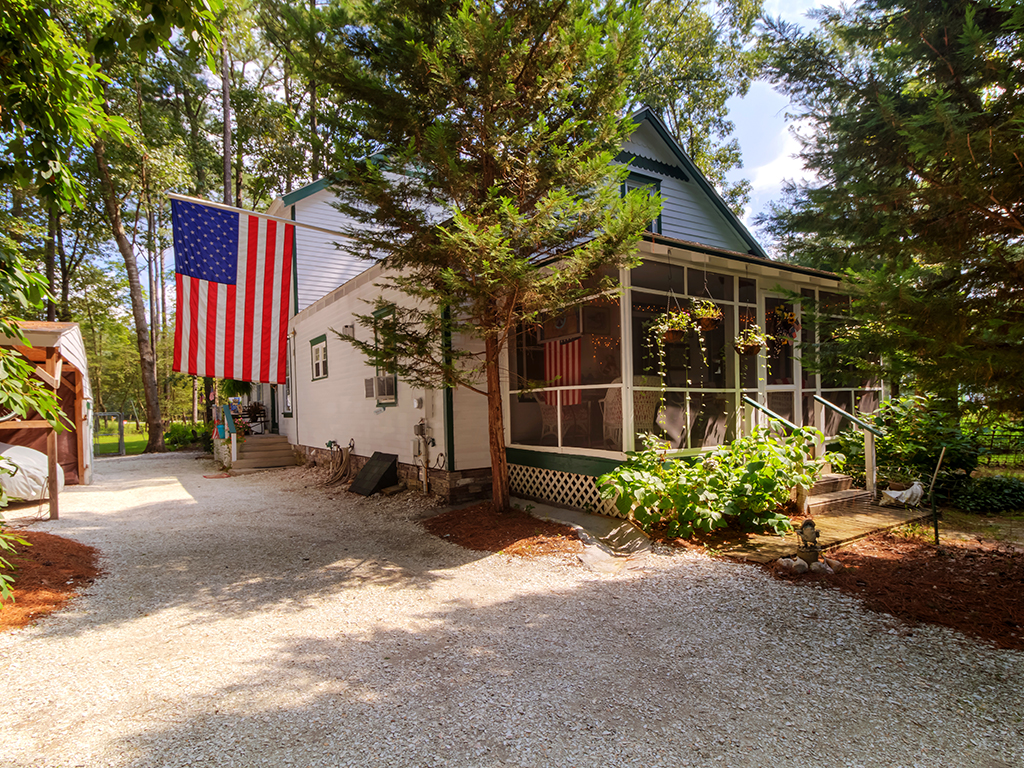 Frequent visitors to Delaware's coastal region, the Glaesers were driving southbound along busy Route 1 in the summer of 2001, when a bit of unusual activity in an otherwise empty field caught their eye.
Well, it caught the eye of one of them anyway.
"I actually drove right past it, but my wife told me that I'd better turn around and find out what was happening," says Mr. Glaeser today with a chuckle. "So I turned around, of course, and went to talk to one of the guys who was working there."
Several employees were on site, preparing a dilapidated old cottage for demolition. The structure had definitely seen better days – but where others saw trash, the Glaesers saw only potential.
After a lengthy discussion and a phone call or two, the owners of the property presented Mr. Glaeser with an offer he couldn't refuse – and a nice surprise for his bride.
"When I walked over to see what it was, the owner said they were putting a nursing home on the property and that I could have the house if I wanted it," recalls Mr. Glaeser. "When I told my wife, she couldn't jump out of the car fast enough. She almost hit me with the door."
Now resting at 25574 Chateau Place near Millsboro, the home is barely recognizable today, at least compared to how it looked in 2001.
Instead, it looks a lot like it did decades before, when the original owners picked it out of a Sears & Roebuck catalog in 1932 and had it delivered to southern Delaware.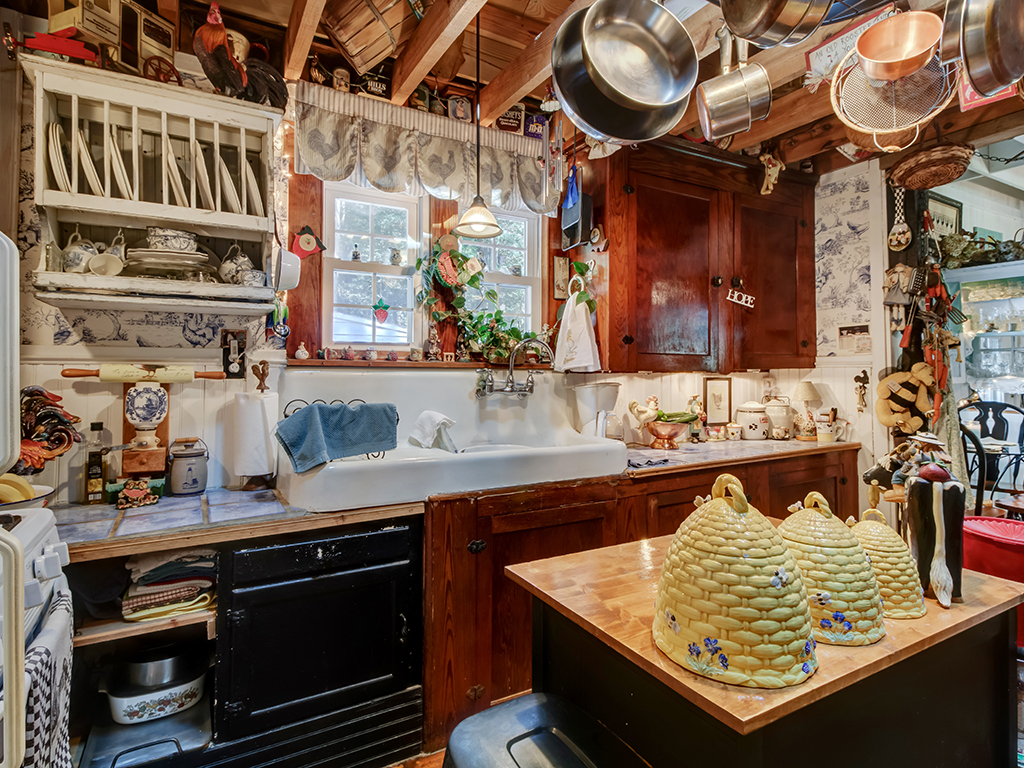 The old cottage dates back to an era when real estate could be ordered over the phone and delivered to your door by courier. And today, the old cottage that was once hours away from the scrap pile has been painstakingly restored to its original glory by the Glaesers.
It was moved to its current wooded lot in October of 2001, with the couple moving into the property during the Christmas season the following year.
A 2,000-square-foot addition was added to the home in 2007, but the original cottage boasts four rooms with many features common to the 1930s time period.
These include the original kitchen cabinets, hardwood floors, heart of pine ceiling and floor joists, a completely restored front porch, a claw foot tub in the bathroom, a period kitchen sink and much more.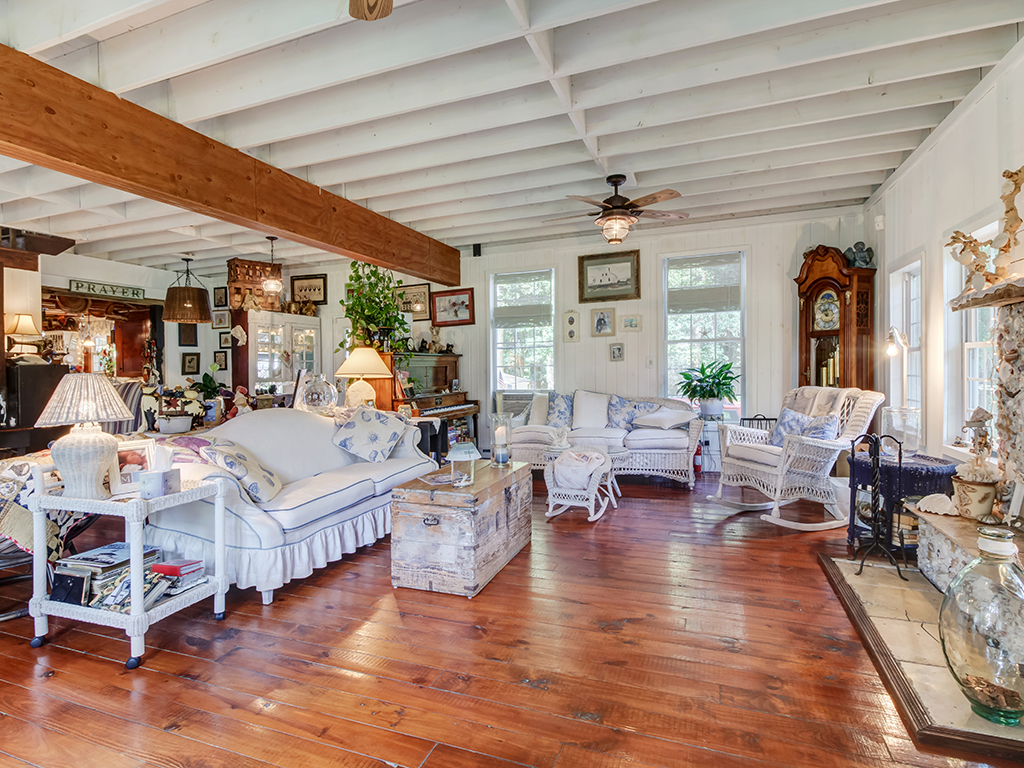 In fact, the bathroom tub and kitchen sink are yet two more pieces of the wild and crazy puzzle that became the Glaeser's road to coastal Delaware home ownership.
As with the cottage itself, the couple found the sink, and later the bathtub, during a leisurely drive through the area one morning. This time, it was in Millsboro.
The price for the sink was extremely reasonable, to say the least.
"Warren told the guy that we were restoring this old cottage, so he said we could just have the sink for free. But we wanted to give him something," remembers Mrs. Glaeser. " Turns out this man had been rescuing chickens that were falling off of the chicken trucks and he asked if we could help with the chicken feed. So we gave him $20 for that and he said that was more than enough."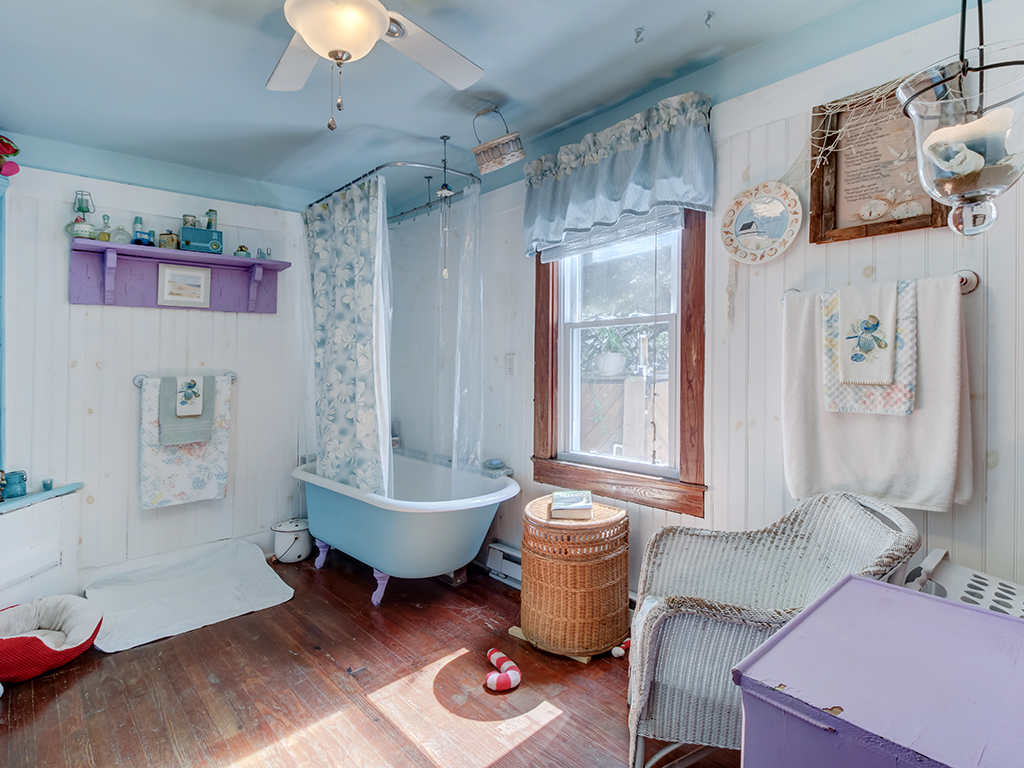 For those who don't know exactly what a catalog home is, a brief explanation is warranted.
Before computers and cell phones became commonplace in America, people generally thumbed through catalogs, which were really just large magazines, found what they wanted and then used house phones to call in their orders. The item was then delivered to a person's doorstep in a few days.
During the World War I generation, many people even ordered their homes this way – or at least kits to build their own homes, complete with step-by-step instructions.
More than 200,000 catalog homes were sold in the United States between 1900 and 1941. These are spread throughout the country and were sold in varying shapes and sizes, though most of the ones in coastal Delaware were modest sized homes that were used as summertime cottages, long before the rapid growth of the Delaware beach area.
The Glaesers home today stands as a testament to this former way of life, as well as to the extraordinary craftsmanship of the day. It's also now listed for sale by the Oldfather Group of Ocean Atlantic Sotheby's International Realty.
Call the Oldfather Group today at 302-260-2000 and turn back the clock with your own private tour of this historic catalog home in Millsboro.