Moving to Rehoboth Beach: Rehoboth Beach, DE Relocation & Homebuyer Guide
Posted by Dustin Oldfather on Tuesday, April 5, 2022 at 11:45 AM
By Dustin Oldfather / April 5, 2022
Comment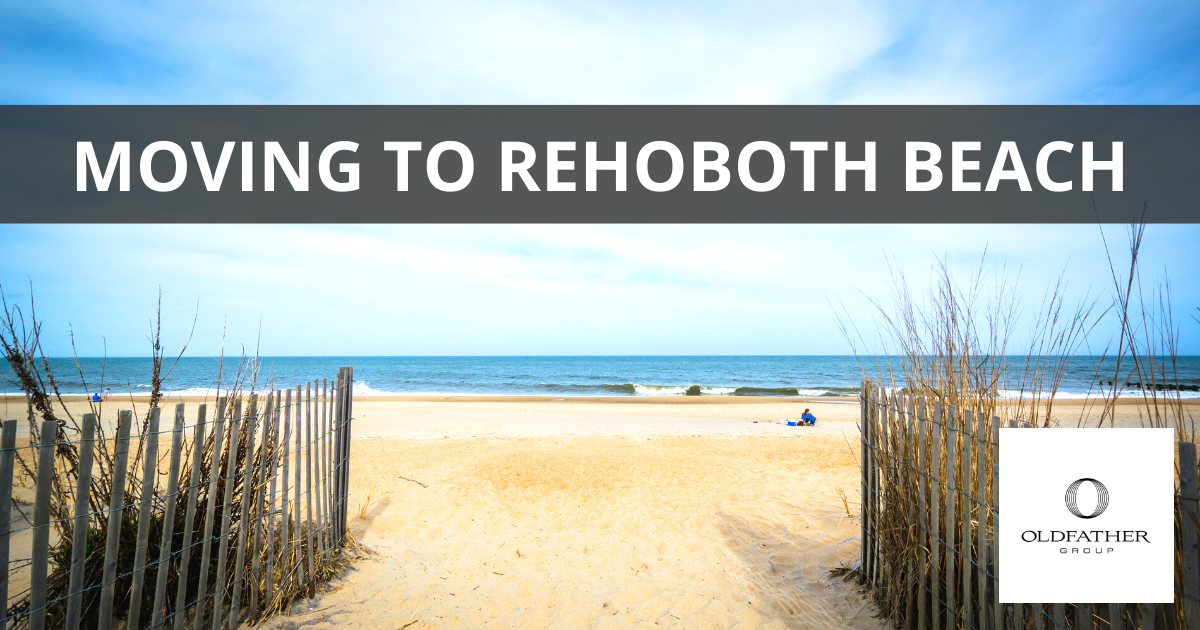 Are You Looking to Buy a Home in Rehoboth Beach, DE?
Known as the Nation's Summer Capital, Rehoboth Beach in Delaware has a current population of about 1,636, a growth of over 300 people since the 2010 census. However, the population in 2000 was about 1,488. Perhaps the most important numbers are those regarding the summer residency. The warm weather population is more than 25,000 people within the city limits alone.
Seasonal population explosions make sense in vacation towns, but there are good reasons to make Rehoboth Beach a permanent residence. The community is seated alongside the Atlantic Ocean and is renowned for clearer and cleaner waters than other locations in the U.S. While the year-round population within the community is stable, the population in the Cape Region as a whole is quickly growing. The 2010 population of 41,584 represented an increase of more than 35% over the 2000 numbers.
The proximity to Washington, D.C., and picturesque lifestyle draw in many vacationers and potential residents who will find many waterfront homes and luxury homes in this idyllic region.
Here are a few things potential new residents should consider before moving to Rehoboth Beach.
Cost of Living in Rehoboth Beach
As is true for many vacation areas, the cost of living in Rehoboth Beach is more expensive than the U.S. average. The overall cost index reveals that prices in the area are about 50.8% higher than average. However, this general number does not account for differences within categories of prices.
Groceries within Rehoboth Beach are about 14.9% higher than the U.S. average. Consumers can expect to pay about $115 for an amount of food that would cost $100 in the average city. With the area known as a great spot for fishing and hunting, some residents can save money with a great outdoor outing. Additionally, costs for health care run about 17.3% greater than most communities in the U.S.
Housing costs are generally one of the largest components of a household budget. New Rehoboth Beach residents will find domicile expenses 161.7% more expensive than the average U.S. community. The median home cost of $605,000 is much higher than the national median of $232,000. Pending homebuyers will find available homes in a wide variety of price levels, however.
Fortunately, not all the costs within the community are much greater than average. Utility costs are roughly the same in Rehoboth Beach as those within the typical U.S. city, at only 1.1% more expensive. Transportation costs are significantly cheaper than would be found in most communities. New residents can expect to save about 13% on expenses related to getting around their new homes in Rehoboth Beach. Miscellaneous costs like repairs and clothing were only 2% above average.
More information about the cost of living in Rehoboth Beach:
Rehoboth Beach Job Market
The per capita income for Rehoboth Beach is high at $126,760. The household income for the community is also higher than average at $114,583 vs. $67,521.
The unemployment rate in Rehoboth Beach is lower than average at 6.4% vs. 6.0%.
While recent job growth is slightly less than average (6.0% vs. 6.18%), prospects have the advantage over the typical community (37.52% vs. 33.51%).
The highest salaries in the community belong to health practitioners ($133,000), management staff ($117,000), and those working in computer and math fields ($111,000). Interestingly, workers in several occupations make significantly more in Rehoboth Beach than in other cities. Business and financial workers ($90,000 vs. $55,000), education professionals ($73,000 vs. $39,000), and those working in sales ($35,000 vs. $26,000) all earn larger salaries in this vacation town.
Several major corporations have local production facilities in Sussex County. These manufacturing havens provide jobs for large numbers of area residents. In fact, Sussex County, Delaware, is one of the largest producers of chicken products globally.
Based in Seaford, Allen Family Foods has 1,730 local employees processing a variety of chicken products. The private company is more than 100 years old and the 18th largest chicken producer in the world. Meat and grain processing giant Perdue, with revenues over $6 billion a year, adds another 1,500 local positions to the economy. Additionally, Mountaire Farms, Inc. has 1,500 people creating chicken products in Selbyville.
Bayhealth Medical Center is another well-known employer in the area. As the largest medical provider in the southern and central regions of the state, they have more than 4,000 employees in the region. That includes more than 400 trained medical staff, most of which provide direct care to the community. However, the title of the largest employer in Sussex County is held by Beebe Healthcare. With nearly 1,800 local employees, this full-service medical provider has 155 beds for acute and long-term care.
More information about finding a job in Rehoboth Beach:
Popular Industries in the Area
Agriculture is the biggest industry in Sussex County, with nearly half of the land used in farming. With more than 15,000 employees, the county is the biggest producer of lima beans in the country and part of the top 2% of all vegetable growers.
Another major industry is manufacturing and production. As indicated above, chicken-related manufacturing is a major part of the local production economy. However, the region does have companies working in fabrication, construction, and aeronautics. Tourism is another major boost to the economy, with more than 15,000 seasonal employee positions.
Things to Do in Rehoboth Beach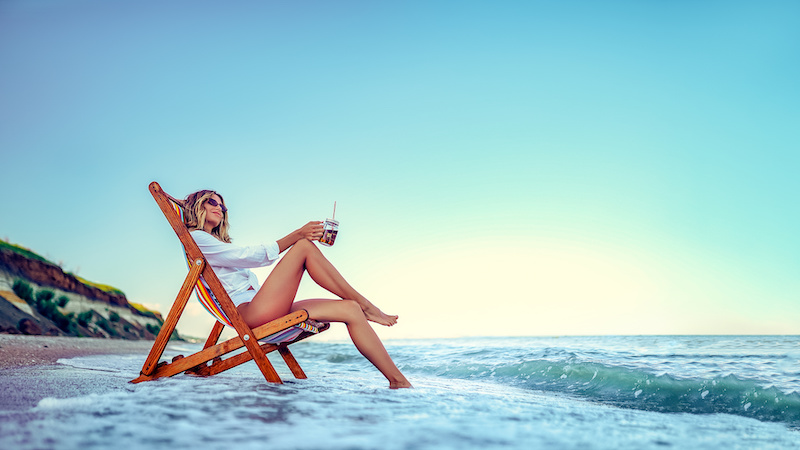 Even as a small city tourism center, Rehoboth Beach has many activities. Naturally, as a coastal town, many of the attractions pertain to the beach or ocean. However, there are indoor activities such as shopping, dining, and entertainment.
One of the biggest draws within the community is the famous Rehoboth Beach Boardwalk. The path is a mile long and lined with niche retail, snappy eateries, and friendly neighborhood bars.
The community is also noted for the Funland Rehoboth facility. The amusement park has plenty of rides, games, and other attractions to thrill all ages.
Outdoor Activities
Paddleboard lovers will enjoy visiting Delmarva Board Sport Adventures. The company offers excursions for novice paddleboarders, including board selection. More reserved water lovers can also contact Cape Water Tours and Taxi to enjoy cruises along the shoreline. Take a narrated or live music cruise with other guests, or charter a boat for private engagements. Those who love playing in non-ocean water can also visit Jungle Jim's River Safari Water Park for waterslides and bumper boats.
For more dry adventures, try fishing or hiking in Delaware Seashore State Park. The area offers lovely lush green views and ocean vistas that could take several days to enjoy fully.
Restaurants, Breweries, and Bars in Rehoboth Beach
Walk around the beach with a carton of tasty Thrasher's French Fries or a waffle cone topped with one of the Ice Cream Store's many flavors. For delicious coffee and creative milkshakes, head over to Mug & Spoon. This coffee house with a twist offers a variety of flavorful ice cream-based desserts in addition to hot beverages.
Featuring smooth and unique craft brews, Dogfish Head Brewery and Tours' tasting room and kitchen offer the best combinations of New England recipes and great beers. Take in live music and enjoy a delicious meal at the Crooked Hammock Brewery. The backyard area is a great place for a mini picnic while taking advantage of the unparalleled selection of national and local brews.
Nightlife in Rehoboth Beach
The best source for free live music in the area is the Rehoboth Beach Bandstand. Located along the boardwalk, the location provides a summer concert series right near the beach. Theater lovers can spend a night out with the Clear Space Theatre Company, an organization offering 150 performances each year and is always looking for new actors or volunteers.
Bethany Blues is another place to enjoy live music and bar games like trivia. Sit by the fireplace for a chat with friends, or enjoy world-class, slow-cooked BBQ.
Rehoboth Beach Climate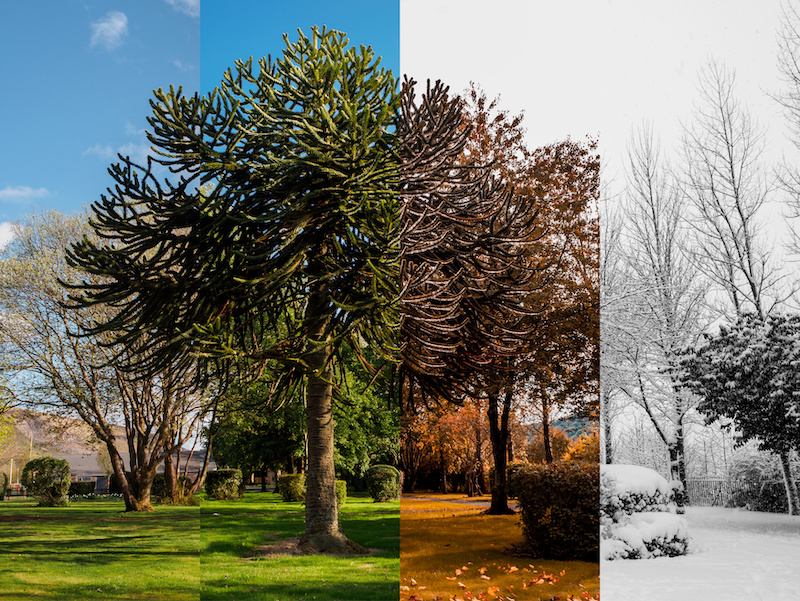 Rehoboth Beach has a typical seasonal tourist location climate. The community gets warm summers but rarely crosses into sweltering weather. The air can get humid during the summer months because of the proximity to the beach. Winters do get cold because of Rehoboth Beach's northern location, and snow is a regular occurrence.
However, the region rarely gets the extremes that some other tourist areas may experience. Even during the summer, it's rarely too hot for outdoor activities, infrequently reaching the 90ºs. Winters get cold in the county but seldom drop into the single-digit frigid temperatures common in other northern areas.
The best time to visit Rehoboth Beach is between June and October. These months offer the best combination of warm temperatures and clear skies.
More information about the climate in Rehoboth Beach:
Rehoboth Beach Traffic
Rehoboth Beach is largely a car town, with nearly 70% of residents driving to work alone. Only 2.4% of the population carpools, while another 1.6% use public transportation. The average commute is slightly shorter than the national average, at 25.4 minutes in Rehoboth Beach versus 26.4. However, more than a quarter of all drivers have a commute shorter than 10 minutes.
The heaviest traffic for the morning commute is between 6 and 10 a.m., with spikes at the beginning and end of this period.
Traffic is heaviest in general during the summer tourism months, with the population swelling to many times the permanent residents. As a result, parking can be a problem in some areas, especially along the boardwalk and beach locations. Therefore, people should plan to leave early and expect to walk some distance to the scene. Metered parking is available for $2 per hour in most high-traffic areas, and parking permits are required elsewhere.
More information about traffic in Rehoboth Beach:
Alternative Routes
Rehoboth Beach is a fairly small town, and Sussex County is full of farmland. For these reasons, there's generally only one way to reach most destinations. Traveling from Milford to the community takes about 40 minutes during best conditions but can stretch an additional 10 minutes during the evening rush. Driving to Middleford can take a little more than an hour during heavy traffic, but only about 45 minutes otherwise.
Public Transportation in Rehoboth Beach
While most households within the community own cars, personal vehicles are not the only way to enjoy the city. During the tourism season, the DART Beach Bus provides transportation into the major locations for summer fun. A park and ride lot is available for $10 a day for those that own cars but don't want to deal with crowded parking. Those without cars can pay $2 for each one-way trip. There's also a Jolly Trolley service running between Rehoboth Beach and Dewey Beach for $4.
The Cape May-Lewes Ferry connects Lewes Terminal, Lewes, Rehoboth Beach, and the shopping areas along the coast. Passengers can ride for $10 per journey or $18 round-trip. Traveling by car or SUV will add $32 for a single trip and $57 both ways.
Rehoboth Beach Schools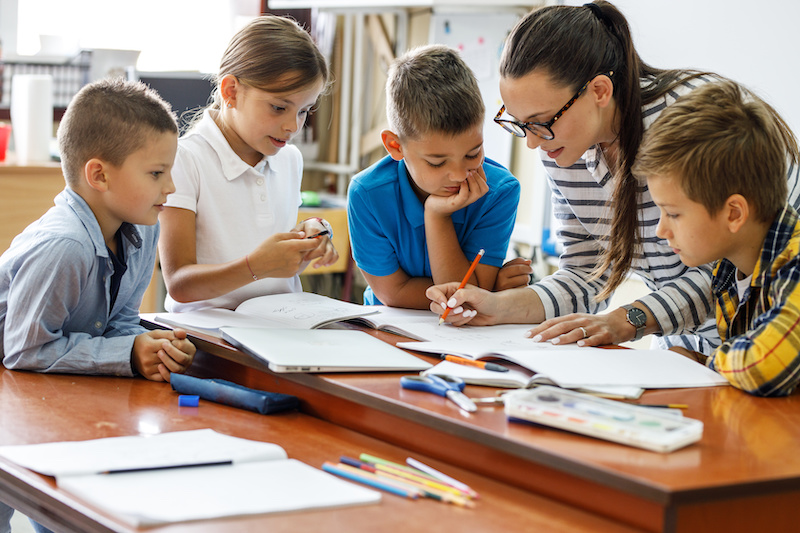 Despite the community's small size, almost 5,900 students are enrolled in the Cape Henlopen School District, which provides comprehensive education for grade levels K–12. They accomplish this using various formats, including public schools, charter schools, and vocational-technical institutions. The student-to-teacher ratio for 2019 was 13 students for each teacher. Another 1,850+ students attend private schools in Sussex County at one of 16 locations.
While there are no universities within the community itself, there are two higher education institutions about 30 miles away. Delaware Technical and Community College - Owens is a two-year institution with just under 5,000 students paying about $4,227 a year. Wor-Wic Community College has about 3,000 undergrad students and charges approximately $8,118 per year.
Consider Rehoboth Beach for Your Next Home
For summer tourism and travel, Rehoboth Beach is an excellent choice. However, many residents choose to live in the community year-round. The coastal views, greenery, and intimate setting are enough to create lifetime memories.
Google Reviews

⭐⭐⭐⭐⭐ "We met Kelly DeMott seven months ago in search for a condominium in Rehoboth Beach Delaware. Kelly showed us multiple properties in person and detailed via walk throughs when we were unable to make the hour and a half drive from Pennsylvania. Kelly is the best! She was thorough and professional and great to work with. She kept us up to date about available properties as soon as a new one came on the market. She is honest, all business with a good sense of humor and no games. We're lucky to have found Kelly!" Mike Demarco on Google

⭐⭐⭐⭐⭐"We met Shawn Glassmeyer when we were looking for a condo to buy in Rehoboth Beach. He helped us out tremendously as we did not live close by. If a unit came up for sale he would work around our schedule and meet us anytime during the day. We never had to wait around for Shawn as he arrived early to the showings, always waiting for us at the entrance to the buildings. We finally found a condo we wanted to buy and he had a contract drawn up for us that night. He guided us through the buying process and gave us his professional opinions which helped out a lot. We would highly recommend Shawn as he was a very professional, conscientious and honest person who we now consider a friend." Lauren on Google

⭐⭐⭐⭐⭐"My husband and I came from out of state to look for a vacation property in the Rehoboth-Lewes, DE area. We were referred to Mariya Oldfather by a real estate agent in our home state. Mariya met with us on Zoom prior to our live home search so she could get to know us and what we were looking for in a property. She then drove us around for two days to many different communities so that we could get a look at various types of housing and Mariya could better understand our likes and dislikes. Mariya was very thorough and accommodating, friendly and patient. She was very knowledgeable about the real estate market in the area, and provided us with excellent guidance on our search." Debra Cohen on Google
Find more of our reviews on Google. We have a 4.9-star rating and 611+ reviews.
If you're looking for a place in Rehoboth Beach to call your own, contact The Oldfather Group of Compass RE at 302-202-9855 to get in touch with Rehoboth Beach real estate agents who can help you find your perfect beachside home today.