Happy National Pizza Day! Celebrate at One of Our Favorite Local Places to Grab a Slice!
Posted by Dustin Oldfather on Tuesday, February 9, 2021 at 12:38 PM
By Dustin Oldfather / February 9, 2021
Comment
Southern Delaware Tourism officials launched a program several years ago that marketed, and continues to market, the Delaware beaches as the "Culinary Coast" due to all of the great locally owned and operated eateries in the region.
And boy are there a lot of them! It's literally one of the top 4 or 5 reasons for living in Delaware's coastal region, at least if local polling is to be believed.
These great local restaurants offer an abundance of food choices, but today we want to focus on ones that offer the best pizza pies at the Delaware beaches.
Why? Because it's National Pizza Day 2021 of course!
To commemorate this special day on the annual calendar, we thought we'd shine the spotlight on some of the best places in the area to grab a slice. Some are more well known than others, but all 10 received votes on a recent question we posted on social media.
Feel like a good ole' pizza pie tonight? Here are some of the best options at and near the Delaware beaches:
Grotto Pizza (Several Locations). Everyone has their favorites, but there's no questioning the fact that Grotto is on the top of the mountain as far as southern Delaware pizza places go. In Rehoboth Beach since 1960, Grotto's "legendary taste" has become a tradition for residents and visitors to the "Nation's Summer Capital." Grotto locations can now be found throughout Delaware, with several in Rehoboth itself. And with the recent acquisition of the former Dolle's building on the Boardwalk, expect more Grotto goodness in the years to come.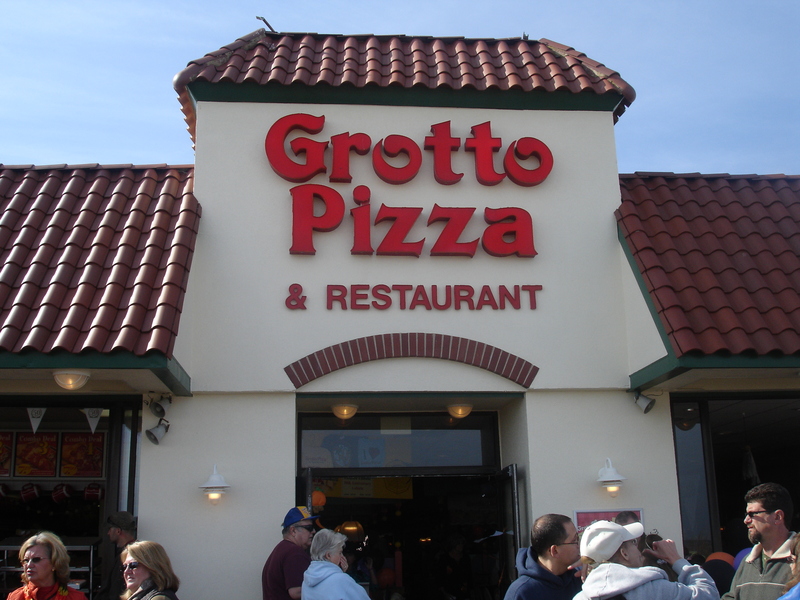 Nicola Pizza (Rehoboth Beach). Known throughout the area for it's mouth watering "Nicoboli," Nicola Pizza has become a staple of downtown Rehoboth's foodie scene for decades. And while Joan and Nick's delectable pies are remaining in Delaware's most popular beach resort, they will be relocating to Route 1 very soon. Nicola and Grotto have become sort of like the Ginger and Mary Ann of downtown Rehoboth pizza, with many a beach bum in each eatery's camp.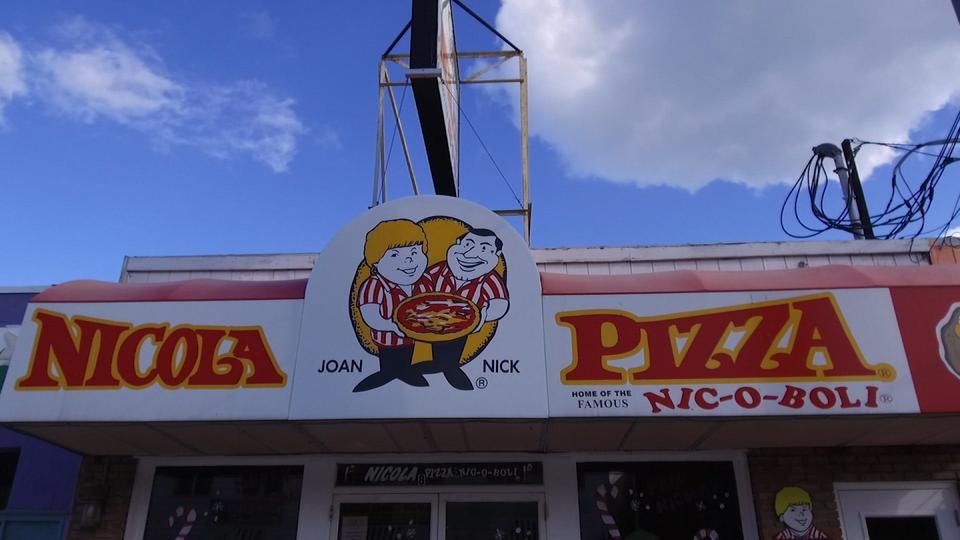 Louie's (Rehoboth Beach). Another long-time staple on Rehoboth Avenue, Louie's has been around since the early 1970s and continues to put out a pizza pie that's craved by the masses. Greek born Lazaros "Louie" Gouvas has a huge following at the Delaware beaches and his supporters are as devoted to him as those of Grotto and Nicola's are to their favorite eateries. Grab a slice or a gyro at Louie's and see what you think.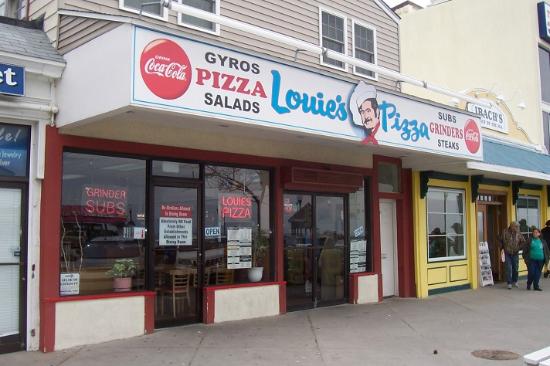 Pizza King (Several Locations). Long popular in the western parts of Sussex County, Pizza King opened a location in Millsboro several years ago that has also achieved quite the following. While their pizzas are delicious in their own right, we also recommend trying out the turnovers and the cheesesteaks. And don't forget the sweet tea! Yum!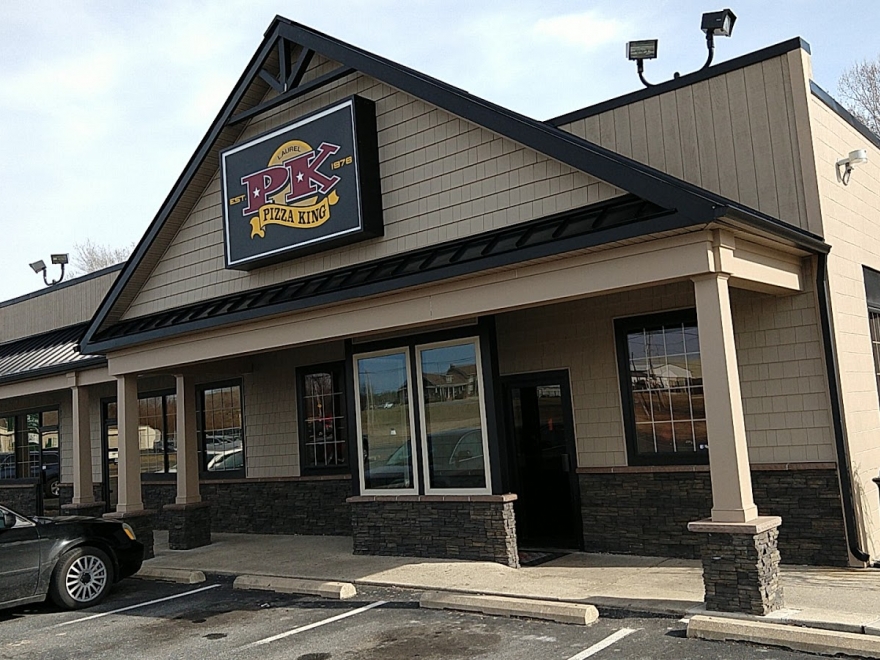 Pomodoro (Bethany Beach). Pomodoro in Bethany Beach showed up a few times in our poll, which is great because we were looking for a special pizza place in the "Quiet Resort" to feature in today's blog. The family that owns Pomodoro relocated to Delaware from Italy and this lineage shows through in their pizzas. If you want a gourmet pizza that's different than the traditional pepperoni, you'll find it at this Bethany Beach favorite.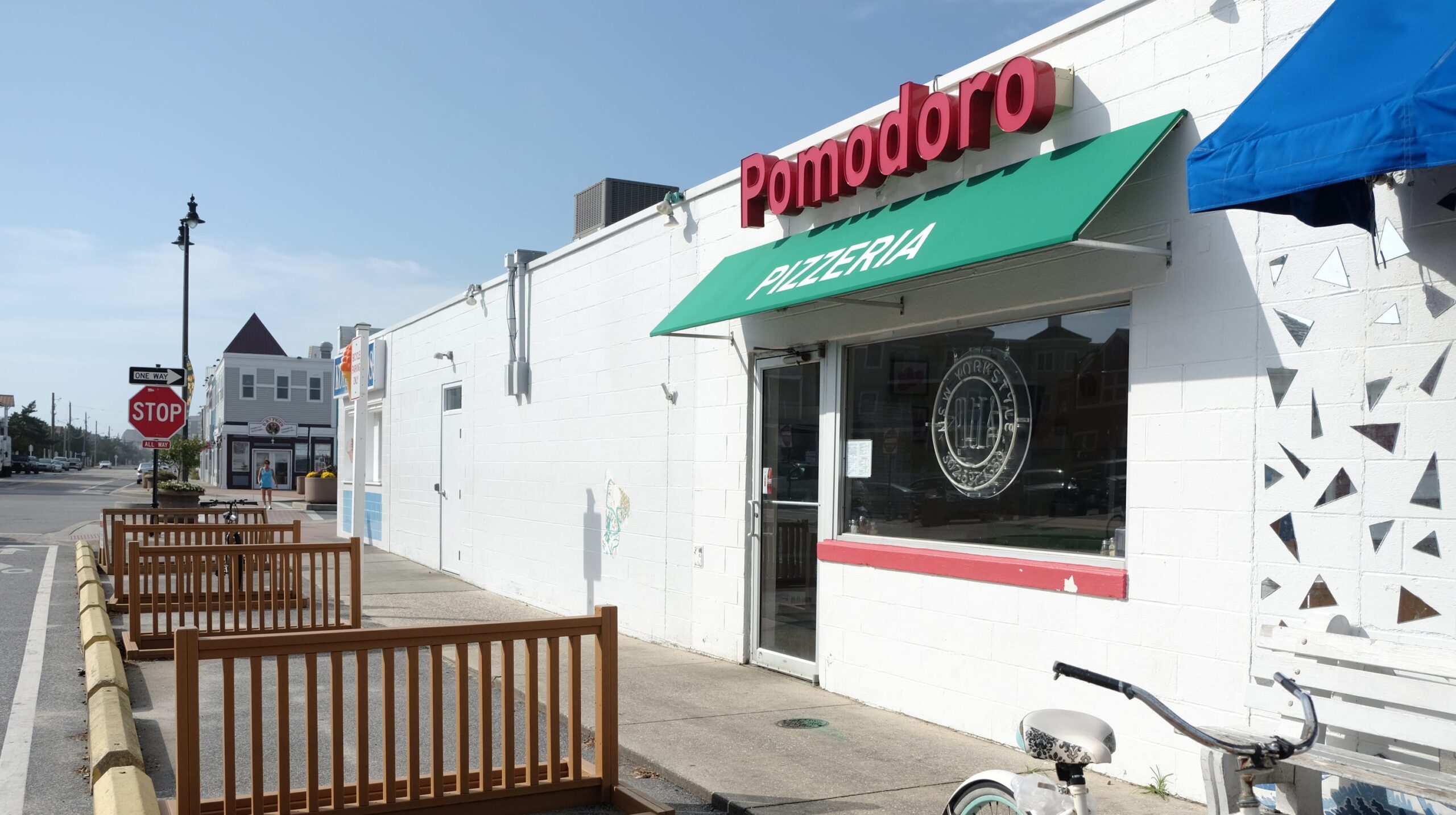 Delmarva Now Photo
Mr. P's Pizza (Lewes). Mr. P's is a favorite in the "First Town in the First State" and is known for its pizzas that are made in a traditional wood burning oven. This unique way of making a pizza gives it a unique taste that's become extremely popular with residents of and visitors to Lewes. We highly recommend giving Mr. P's a try! Just be sure to take cash because they don't accept credit and debit cards.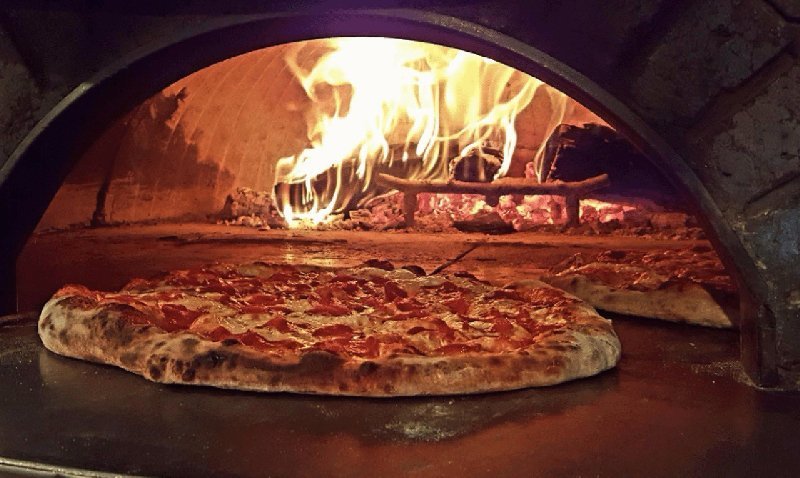 Crust & Craft (Rehoboth Beach). One of the newest entries to the coastal Delaware pizza scene, Crust & Craft is located on Route 1 and features wood fired pizza and, as the name implies, craft beers. It's a member of the SoDel Concepts family, which also owns several of southern Delaware's most well known restaurants. Specialty pizzas at Crust & Craft include "The Goodfella," "The Sweet Dreams" and "The Grandma Pie." Pick one you like and enjoy!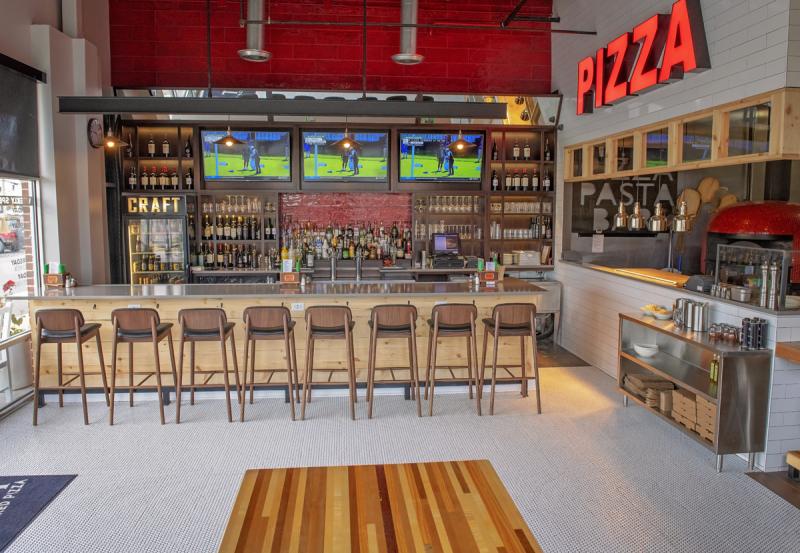 Cape Gazette Photo
Mama Maria (Dewey Beach). We had to fit Dewey Beach into our "Top Pizzas" list. And that means a visit to Mama Maria on Route 1, though there's also a location in Milford if you're in that area. Mama Maria is owned by Italian brothers Franco and Sal Laragione, who have been cranking out top quality pizzas and Italian food since the 80s. In addition to the fabulous pizza, try out the homemade pasta and the great sandwiches.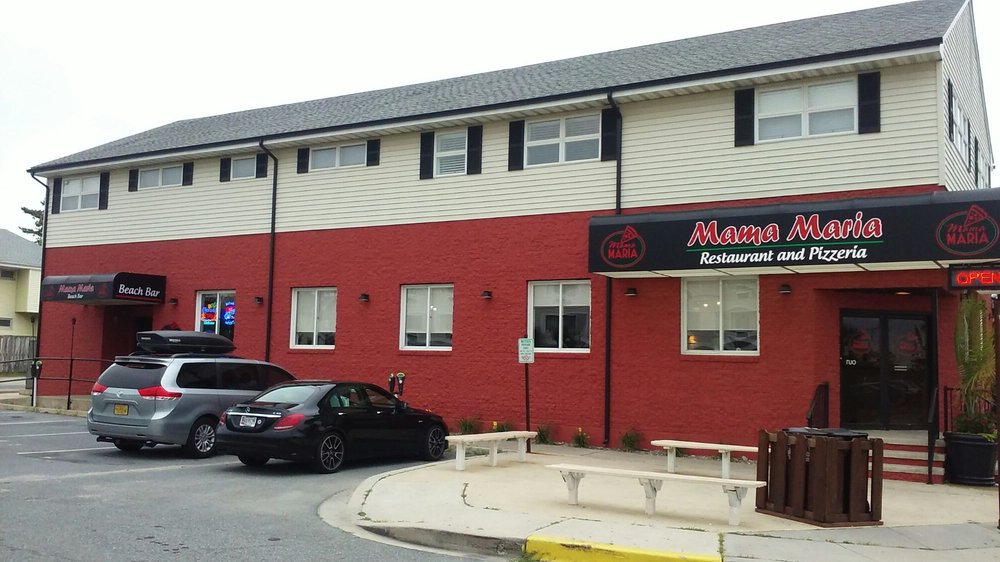 Miltonian Pizzeria and Wing House (Milton). This location was actually recommended by a former coastal resident who now lives in Washington, D.C., but misses the Miltonian pizzas so much that she actually makes the drive over to Milton a couple of times a year just to get one. How's that for a glowing recommendation? The Miltonian is located on Mulberry Street and features some of the best pizza in town. Give them a try the next time you're in Milton.
Delmar Pizza (Delmar). We wanted to include at least one pizza place on the western side of the county, in case you're over in that neck of the woods. And for our money, the best pizza in that area can be found at Delmar Pizza. Located on the Delaware side of town, just before crossing over into Maryland, Delmar Pizza features delicious pizzas and a wide menu of other local favorites. We highly recommend giving them a try if you're over in that area of the county.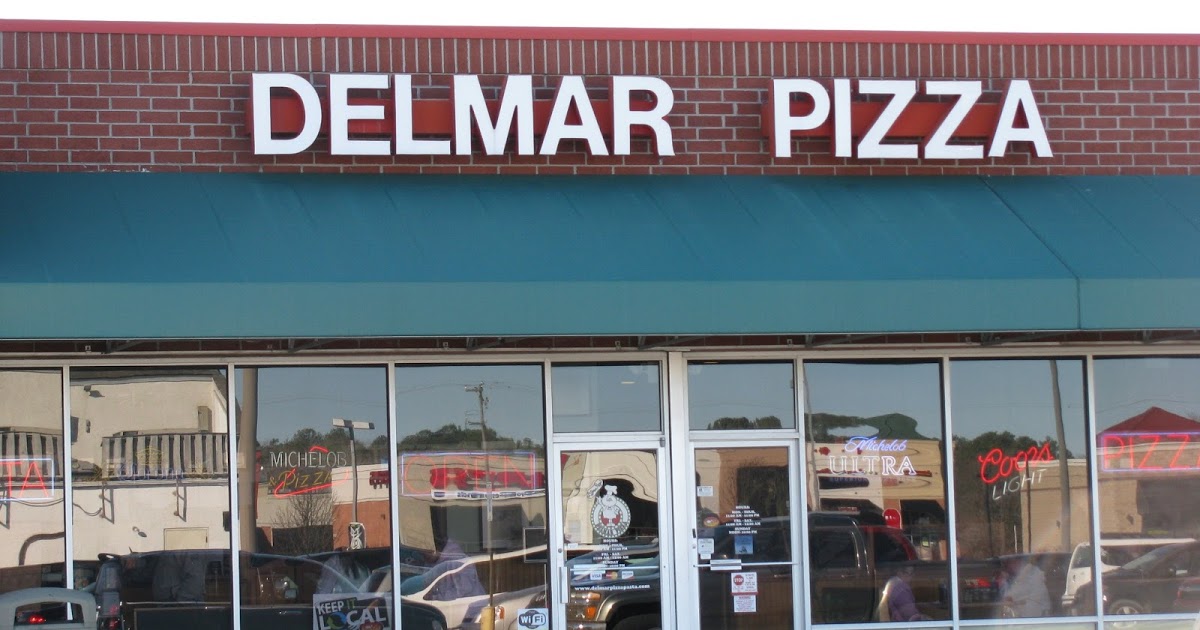 So there you have it, 10 of the Oldfather Group's choices for great pizza at and near the Delaware beaches. And what better time than on "National Pizza Day" to pick your favorite and give it a try?
And be sure to shoot us an email or a message on Facebook and let us know what you think.
Have a great National Pizza Day everyone!