New Agent Michele Baker Has a Lifelong Connection to Ocean City
Posted by Dustin Oldfather on Thursday, January 21, 2021 at 12:28 PM
By Dustin Oldfather / January 21, 2021
Comment
Tracing coastal Maryland Realtor Michele Baker's love for real estate involves a decades long journey back into to her much younger years living and working in the "seaside paradise" of Ocean City.
The Summer of 1988, mind you, was a long time ago! But it's where one of the coastal region's newest licensed agents first fostered her love for all things real estate.
It was three months living in a small apartment with a long-time friend, but becoming immersed in all things Ocean City piqued her interest. It's a desire that took several decades before it could be adequately explored, but it was always there lingering in the background.
And in 2020, it finally became reality when a career change and a new love slowly began to be realized for the Louisiana native and long-time resident of Delmarva.
"When the company I spent so many years working for closed in 2020, I felt it was a good time for me to give real estate a try. I had thought about it for many years, but the timing was never right," says the resident of Delmar who now works for the Oldfather Group of Compass RE. "I felt that this was my opportunity to explore the path I had been interested in for so long."
That's where Baker is now, but let's take a trip in the way back machine and explore those early years in Ocean City. It was a carefree time, but one that planted the seed for a career that Michele hopes will carry her well into the future.
Many young people growing up in the coastal regions of both Delaware and Maryland have stories of Ocean City, some that can be shared in mixed company and some that can't.
For a then 19-year-old Michele Baker, pictured below on the Little Assawoman Bay, the Summer of 1988 was one of the best times of her life. Filled with days on the beach, waitressing shifts at the famous Philips Crab House and lots of "fun in the sun" stories, Ocean City became engrained in her memory.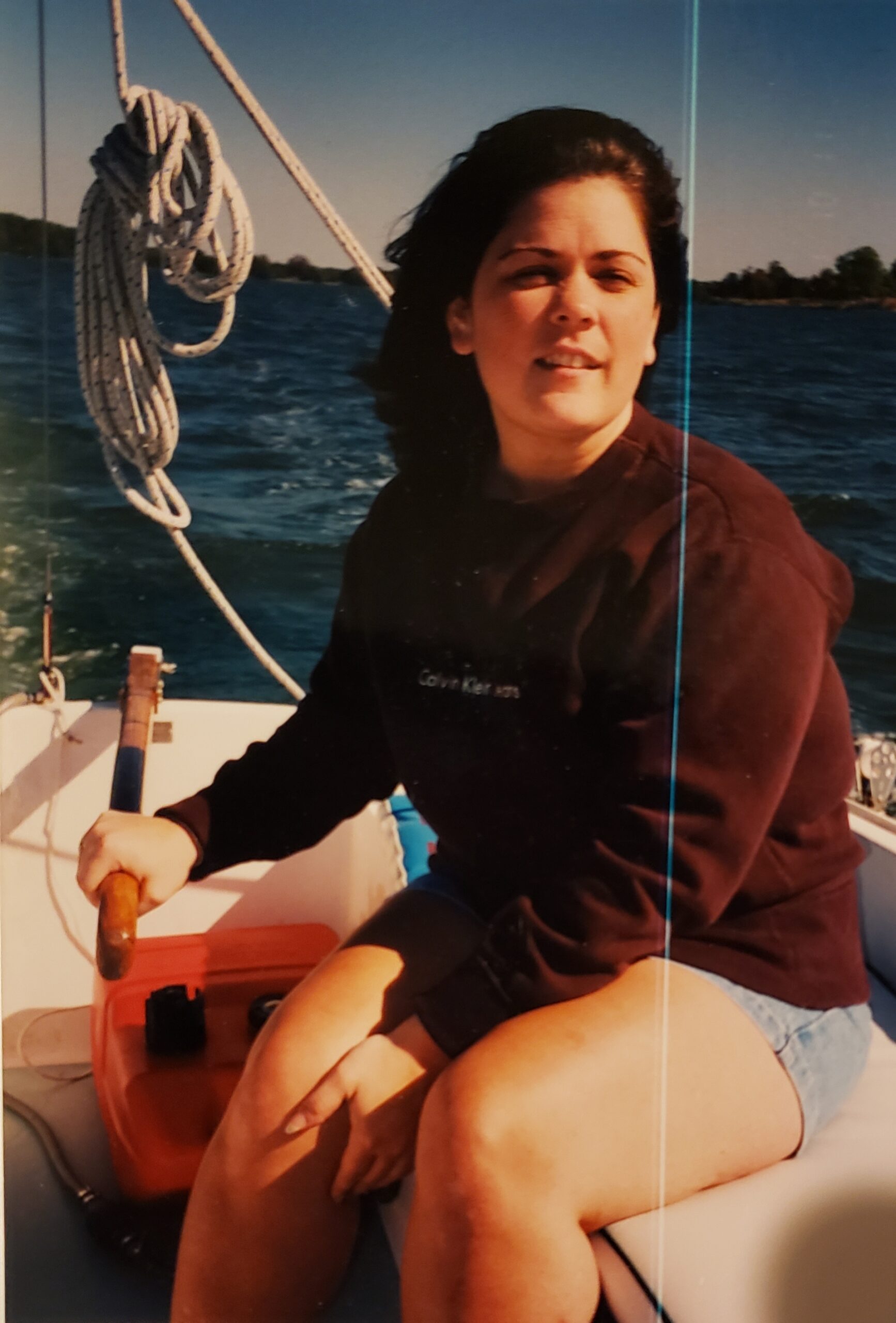 It's the origins of why today she spends so much time talking up the area to prospective clients and waxing poetic about Maryland's favorite summertime playground.
"I rode a bicycle all summer that year, but I got by pretty well and I really enjoyed my time in Ocean City," says the now licensed real estate agent on the Oldfather Group's Maryland sales team. "We just had a small apartment on the bottom floor of a residential home but we had a lot of great times.
"When we weren't working, we'd always go to the beach and have fun. It was a great time that really got me thinking differently about Ocean City and the beaches."
Michele Baker spent the summer working at the world famous Philips Crab House in the heart of the resort. Though if you ask anyone she served or even worked with that summer, they'll almost certainly not remember her.
Why? Well it's because of a rule Philips had back in the day that made identifying employees a bit difficult, especially once they left the workplace.
"The company had this rule that no two workers could go by the same name while on the job. We had another Michele there and there was also a Christine (Baker's middle name), so I had to go by Chris when I was working," Baker remembers. "Sometimes people I work with or I had served at the restaurant would call to me on the Boardwalk and I would just ignore them because it wasn't my name that they were shouting."
Despite a repeat bout with mononucleosis, some issues getting her laundry done having only a bicycle at her disposal and other minor issues, that summer in Ocean City left an indelible mark on the now up and coming Realtor at the Maryland beaches.
Baker is also closing in on her Delaware real estate license, but for now is focused on continuing to be an effective member of the Oldfather Group's growing sales presence in coastal Maryland.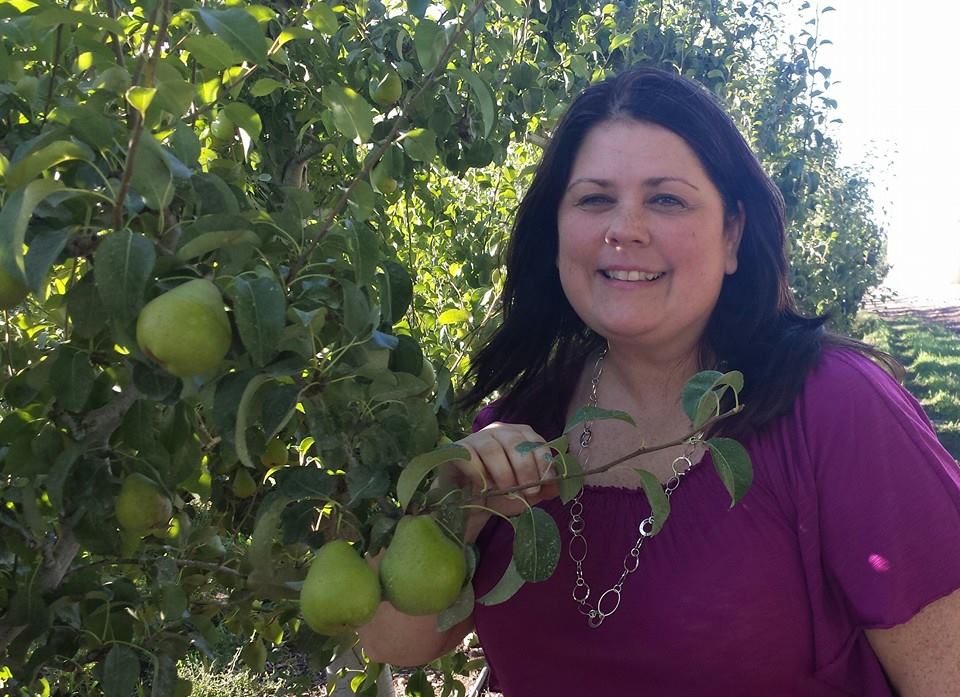 She obtained her Maryland license in October, two months after joining the Oldfather Group. Course work has been completed in neighboring Delaware, with a licensing test coming up in the very near future.
"I had established a rapport with the Oldfather Group during my last retail experience at Harry & David's and I always thought they would be good to work for," Baker recalls. "Moving into real estate has been an easy transition for me for that reason. Everyone at the company is so kind and so great to work with."
If you're looking for a new home at the Maryland (and soon to be Delaware) beaches, contact Michele Baker at 443-676-0620 or email [email protected].