All of Worcester and Wicomico Counties Now Serviced by the Real Estate Professionals of the Oldfather Group
Posted by Dustin Oldfather on Tuesday, April 20, 2021 at 7:07 AM
By Dustin Oldfather / April 20, 2021
Comment
If you've been following our blog, you probably already know that we've expanded our service areas to include all of the First State, as well as areas in and around Annapolis and even parts of southeastern Pennsylvania.
But you may not know that we've also increased our service areas right here at and near the coastal regions of Delaware and Maryland. Specifically, this means all of both Worcester and Wicomico counties in Maryland.
This includes the hub areas of Ocean City, Berlin and Salisbury, as well as all of the towns and communities surrounding them. So if you're looking for at a home at or near the beaches, the Oldfather Group has you covered!
Our Founder and CEO Dustin Oldfather tells you more in the video below.
We've proud to say our years in Delaware's coastal region have been very successful, as we've been fortunate enough to help thousands of people buy or sell homes here in this beautiful area of the country.
But we're just as proud to say that our expansion over the last few years has been just as successful. We continue to put a big emphasis on creating the best customer service experience in the region - when you buy or sell a home with the Oldfather Group, you have a committed team of top notch professionals helping you through every step of the process.
Our marketing efforts also continue and will never stop. We put a lot of resources behind marketing our properties and we believe our results speak for themselves.
As for our expanding coverage area, take a look at the map below to get a visual idea of where you'll find an Oldfather Group presence in 2021. The areas discussed in this blog/video are noted in green.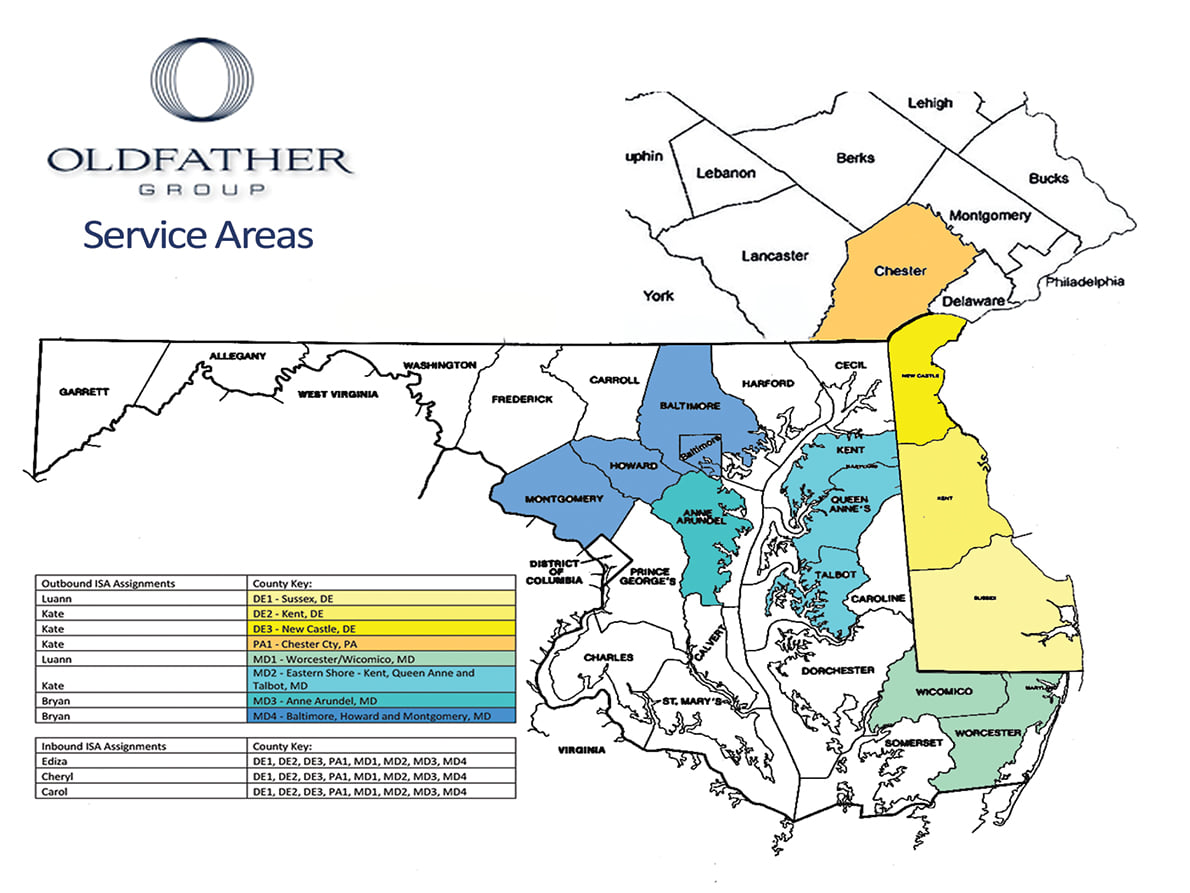 As Dustin mentioned in the above video, we've also expanded to include both mortgage services through Motto Mortgage Prosperity and insurance services through We Insure Prosperity. So you could say that the Oldfather Group is now a real one stop shop for all of your home buying needs.
You can purchase a home, obtain a mortgage and even find the best rates on home insurance all in the same place. It's part of our continuing effort to ease the home buying experience and provide superior customer service from our home base at the Delaware beaches.
Have a great day everyone! And please don't hesitate to give us a ring at 302-260-2000 if we can assist you in any way with your home buying or selling needs here in the coastal region and beyond.
We'd love to welcome you into the Oldfather Group family.