After Cheating Death Three Times, the Oldfather Group's Julie Seymour Now Focuses on What 'Brings Her Joy'
Posted by James Diehl on Thursday, March 4, 2021 at 5:39 AM
By James Diehl / March 4, 2021
1 Comment
It took Oldfather Group Realtor Julie Seymour three-and-a-half decades to hear the two simple words she had been longing for.
Two words, just three little syllables.
It literally took only a second to say, but that simple utterance meant everything to a woman who had for years been saddled with an incredible burden, an unhealthy amount of anger and animosity that could overwhelm even the strongest among us.
The incredible hurt she had been carrying around since America's Bicentennial year of 1976 was suddenly let go in one deep breath, one long overdue and much needed moment of reflection and forgiveness.
"I'm sorry" was just what she needed to hear. It was what she deserved to hear, even if it did take decades longer than it should have.
"Life is really just too short to hold on to those kinds of things," reveals Seymour, now an integral part of the Oldfather Group team in both Delaware and Maryland. "That moment really brought me closure and I don't dwell on it now like I used to."
So what was it exactly that the Pittsburgh native and long-time resident of Maryland had been dwelling on? Well, it was the first of three major challenges in Seymour's life and one she was incredibly fortunate to survive.
A recent high school graduate out for a simple day of teenage fun in September of 1976, then Julie Eckman was entering her boyfriend's car when an underage drunk driver in a pickup truck suddenly emerged onto the scene and didn't even attempt to slow down before hitting the then 18-year-old with enough force to kill most people.
The resulting carnage was horrific and unsettling. Julie's days following the hit and run accident included a week at Baltimore Shock Trauma and a couple more months in another hospital in Maryland.
The scene was covered the day after the accident in the local newspaper.

The crash led to multiple surgeries, six weeks in a full body cast, more than two years of recovery and the very near amputation of Julie's left leg.
Her spleen had to be removed, her pelvis was fractured, the left knee cap was crushed and both ankles were broken. There were compound fractures of both the the fibula and the tibia, a broken femur, all sorts of pins and rods that needed to be inserted and her entire blood supply needed to be replaced.
Not to mention the emotional scarring and the sudden realization of a promising young life put on hold.
The punishment of the 17-year-old driver who later denied his role in the accident in a court of law - a $100 fine and the temporary suspension of his license.
"He denied that he did what he did and I had a lot of animosity toward him for a long time. Honestly, I was cursing him for most of my life," admits Seymour today. "I still have major pain from that accident to this day, but I've learned that everyone has challenges in their lives and you just have to get through them."
Sounds simple when put into words, but much more difficult in reality.
Not long after the accident, Seymour developed gangrene in one of her feet and physicians were seriously considering amputating one of her legs. To this day, she remembers her father pleading with the doctors to consider all other options before taking such drastic measures.
In the end, the leg was saved and Julie was able to walk again with a brace and a cane by the following Spring. It took two long, extremely difficult years, but she eventually rebounded from the horrific accident.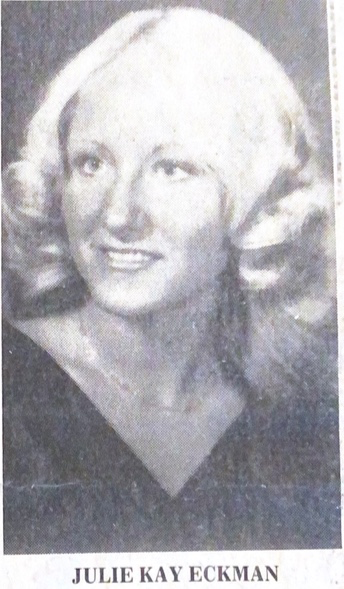 Fast forward to a few years ago when a message came in on Facebook of all places from the son of the man who had almost killed her so many years ago. He had heard the story from his father and tracked her down on social media.
"I was really stunned and shocked at first and couldn't believe it was real," says Seymour. "But I met his dad and his mom and the man finally apologized to me.
"Forgiveness is really such a wonderful thing and I'm happy that I was able to forgive him. Every September I was reliving that moment, but I was finally able to move on after that."
Remember the time honored saying that things happen in threes? Well this was definitely the case for Julie, though the three incredible challenges that have shaped her life happened many years apart.
In 2000, she found herself in yet another harrowing situation when an oil truck ran a stop sign and quite literally ran over the little red sports car she was driving (see photo below).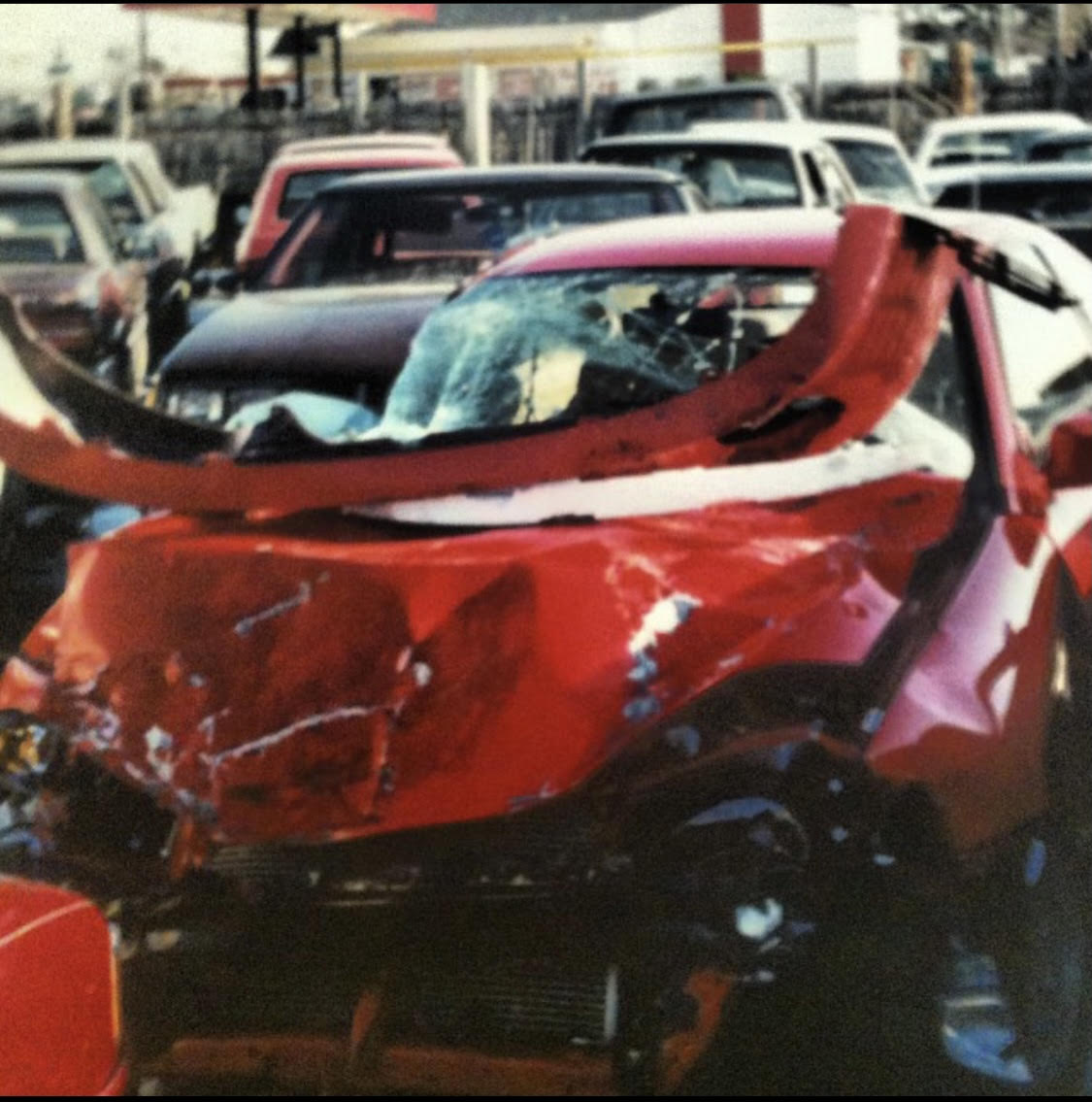 This collision led to having a knee replaced and four more times going under the knife. Another serious accident and even more major surgery.
In all, Julie estimates she's had at least 25 surgeries in her life. She said it could be more; you could hardly blame her for losing count at this point.
Joking that she's a bit of a bionic woman at this stage of her life, Seymour always seems to have a smile on her face these days. And that's after also surviving a scary bout with breast cancer a few years ago, the third major challenge of her life.
Her advice - take nothing for granted in this life and live every day to the fullest.
"We never know what the next day is going to bring so you absolutely have to do what makes you happy," she says. "I do things today that bring me joy. At this point in time, that means real estate.
"The main thing I like about real estate is all of the great people I've met and been able to find dream homes for as a part of the Oldfather Group. It's very rewarding to me that I can make that happen."
Julie Seymour holds real estate licenses in both Delaware and Maryland and is also ready to help you find your dream home at the beaches.
Contact her today at 410-570-4684 or at [email protected]