OG's Chief Buyer Consultant Shares His Personal Success Story With The Public
Posted by Dustin Oldfather on Monday, November 27, 2017 at 6:39 AM
By Dustin Oldfather / November 27, 2017
Comment
Friends, colleagues and members of the general public were invited guests of the Oldfather Group of Ocean Atlantic Sotheby's International Realty during a special event in Rehoboth Beach on Saturday, Nov. 18, to celebrate Chief Buyer Consultant Adam Linder's $50 million in local real estate sales.
A milestone reached just five years after obtaining his real estate license in 2012, Linder fielded questions from those in attendance and talked about some of the benefits and unique challenges of southern Delaware's real estate industry during the two-hour event at 330 Rehoboth Avenue.
"It feels really good to help people realize their dreams, but you have to educate yourself about the coastal Delaware area first," says Linder, who has now accumulated $53 million in sales in just a little more than five years with the Oldfather Group. "Face any problems head on and just get out there and do it."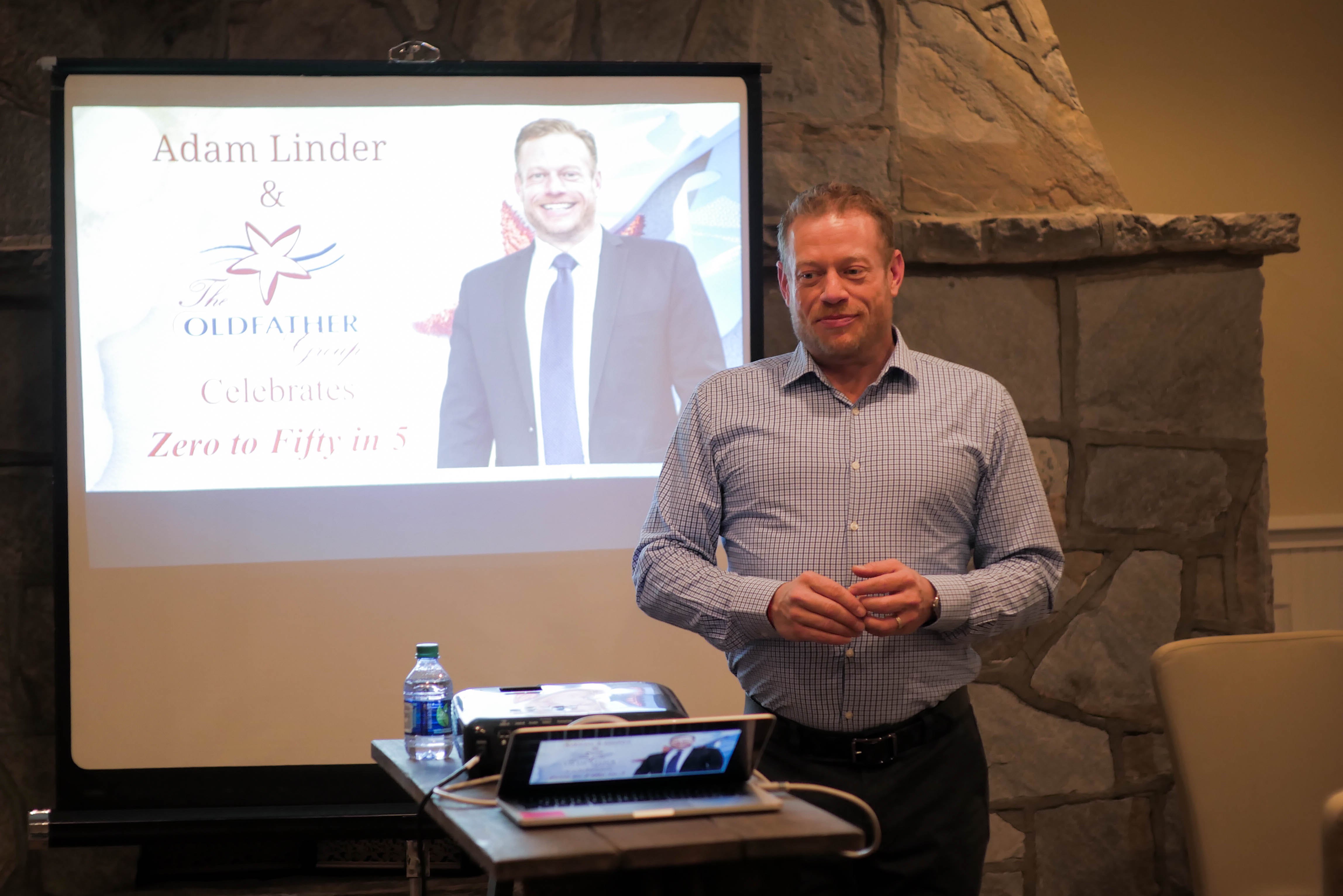 Linder talked about many unique aspects of the local real estate market and how anyone with an interest in the industry and a desire to work hard can realistically achieve the same kind of success that he has enjoyed over the last five years.
Among those in attendance for the two-hour event was John Gardoski, a Lewes resident who has long considered a career in real estate. He came to listen to and learn from one of the area's most successful Realtors.
"I really enjoyed listening to Adam a lot; he had some great pointers to share with all of us," says Gardoski. "It really made a lot of sense when he talked about having to take charge of certain situations and explain about the area to those who are just moving here."
Linder has been an integral part of the Oldfather Group's success in recent years, helping the company become the top real estate firm in southern Delaware in terms of buyer represented sales for both 2015 and 2016.
"I've been really fortunate to work with the Oldfather Group for the last five years. I couldn't ask for more in terms of support than what Dustin and Mariya (Oldfather) have given me," admits Linder. "We've come a long way since we started and I'm sure we still have much further to go."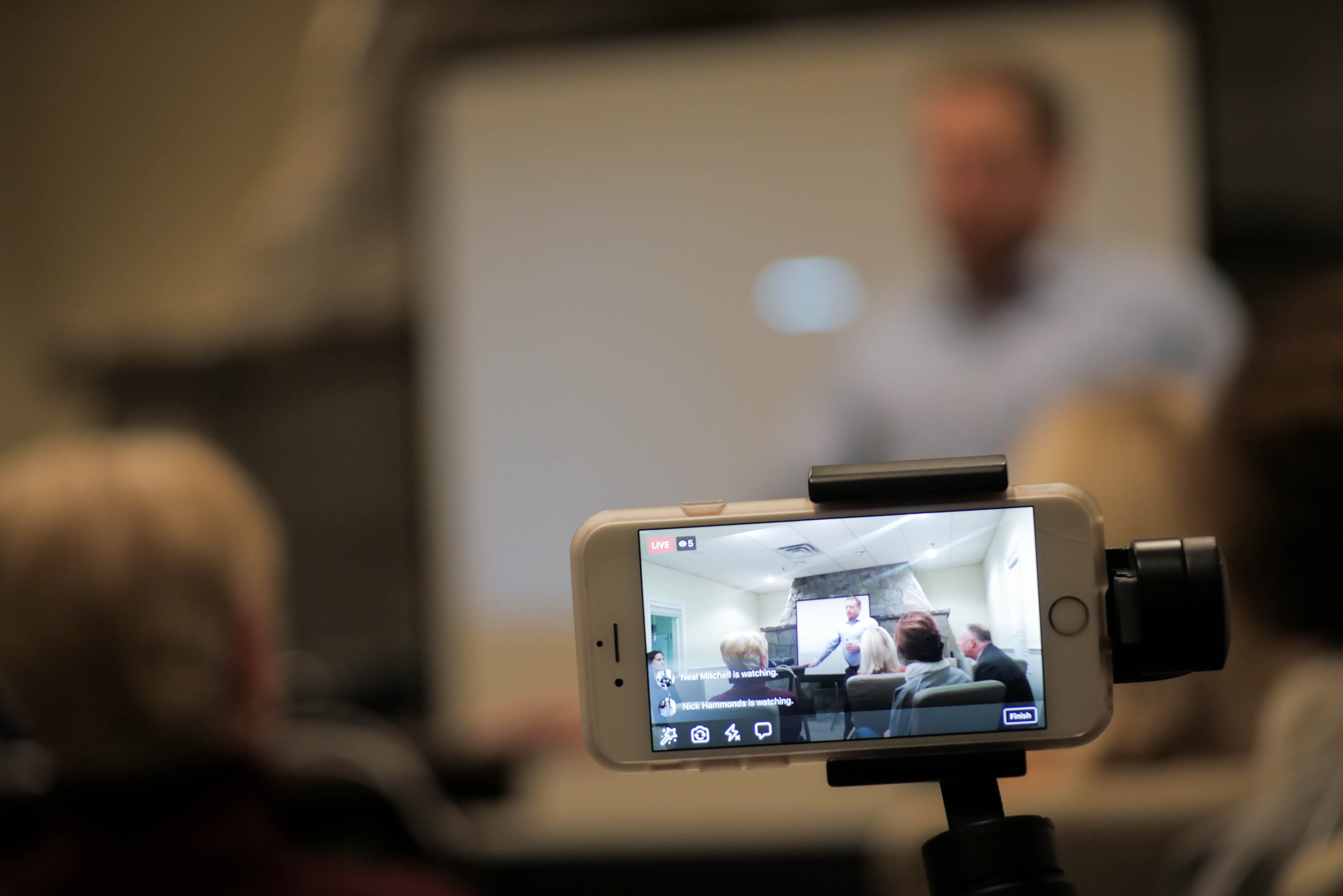 Actually a professionally trained French chef, Adam spent much of his career either in the kitchens of Washington, D.C., or in the furniture business. But that was before a move to the beach and the world of real estate caught his eye.
In 2013, Adam received a special commendation for selling more than $15 million of coastal properties for the Oldfather Group and has continued since that time establishing himself as one of the true "go to" guys in coastal Delaware real estate.
The Oldfather Group was founded in 2004 and specializes in real estate sales throughout coastal Delaware, including Lewes, Rehoboth Beach, Dewey Beach, Bethany Beach and Fenwick Island, as well as the coastal Maryland towns of Ocean City and Berlin and now northern New Castle County and parts of eastern Pennsylvania.