One of the Best Lobster Rolls Near Rehoboth Beach Can Be Found 'On The Rocks' in Lewes
Posted by James Diehl on Thursday, August 11, 2022 at 8:30 AM
By James Diehl / August 11, 2022
Comment
"Sittin in the morning' sun, I'll be sittin' when the evening comes. Watching the ships roll in, then I watch 'em roll away again."
It's hard not to conjure up images of this Otis Redding classic when sitting on the outside patio at "Grain on the Rocks," nestled at the picturesque Lewes Ferry Terminal in the "First Town in the First State."
But you definitely won't be "wasting time," as the old ditty continues, while enjoying one of the classic lobster rolls and tantalizing cocktails at this locals favorite.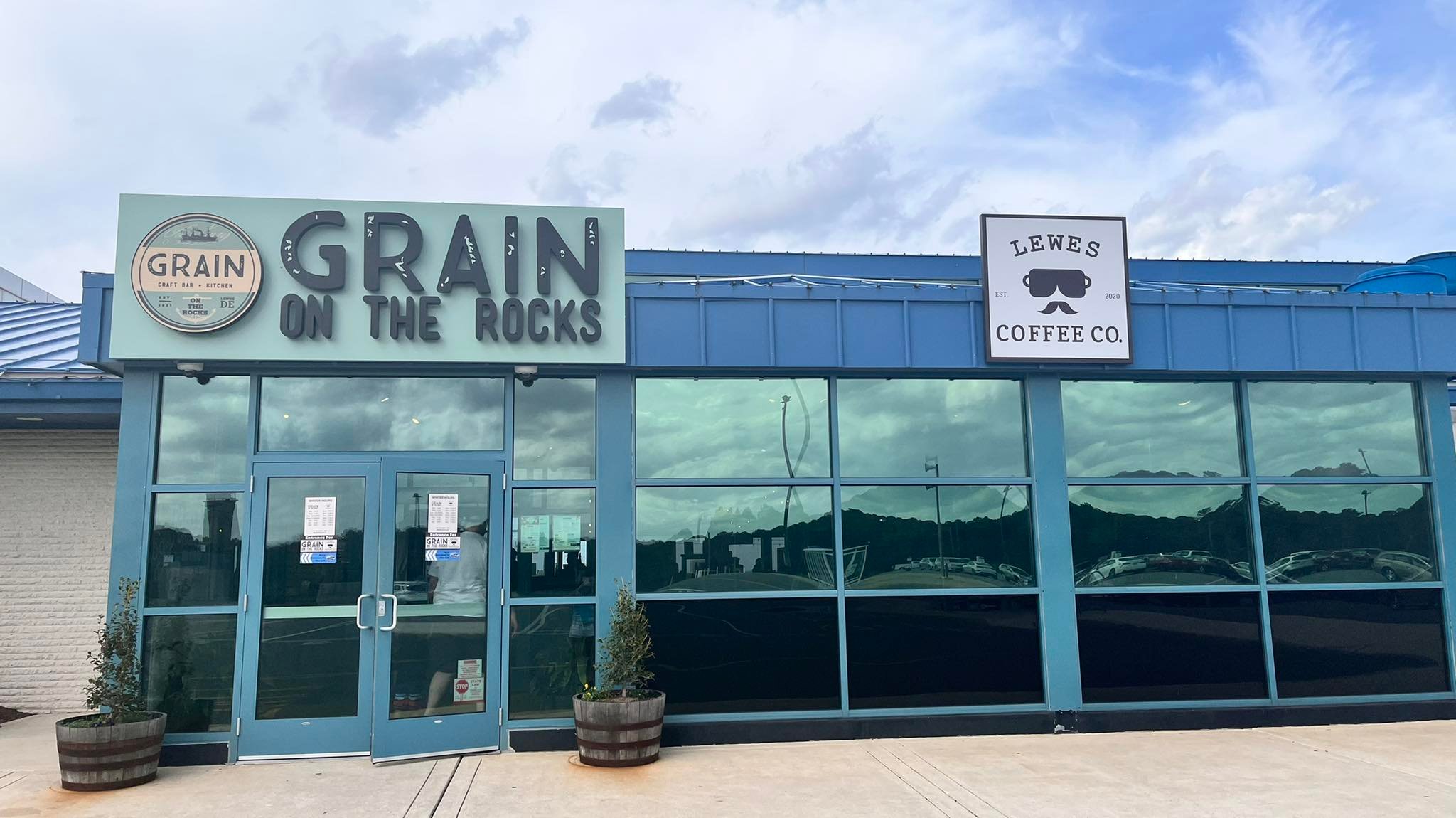 Located at the ferry terminal and just north and west of beautiful Cape Henlopen State Park, "Grain on the Rocks" is one of those spots that should be on everyone's "must visit" list every warm weather season in the coastal region.
Not that the food isn't great year-round, but there's nothing quite like sitting outside on the dock and watching the ferries roll in and out while enjoying some of the best food in the coastal region.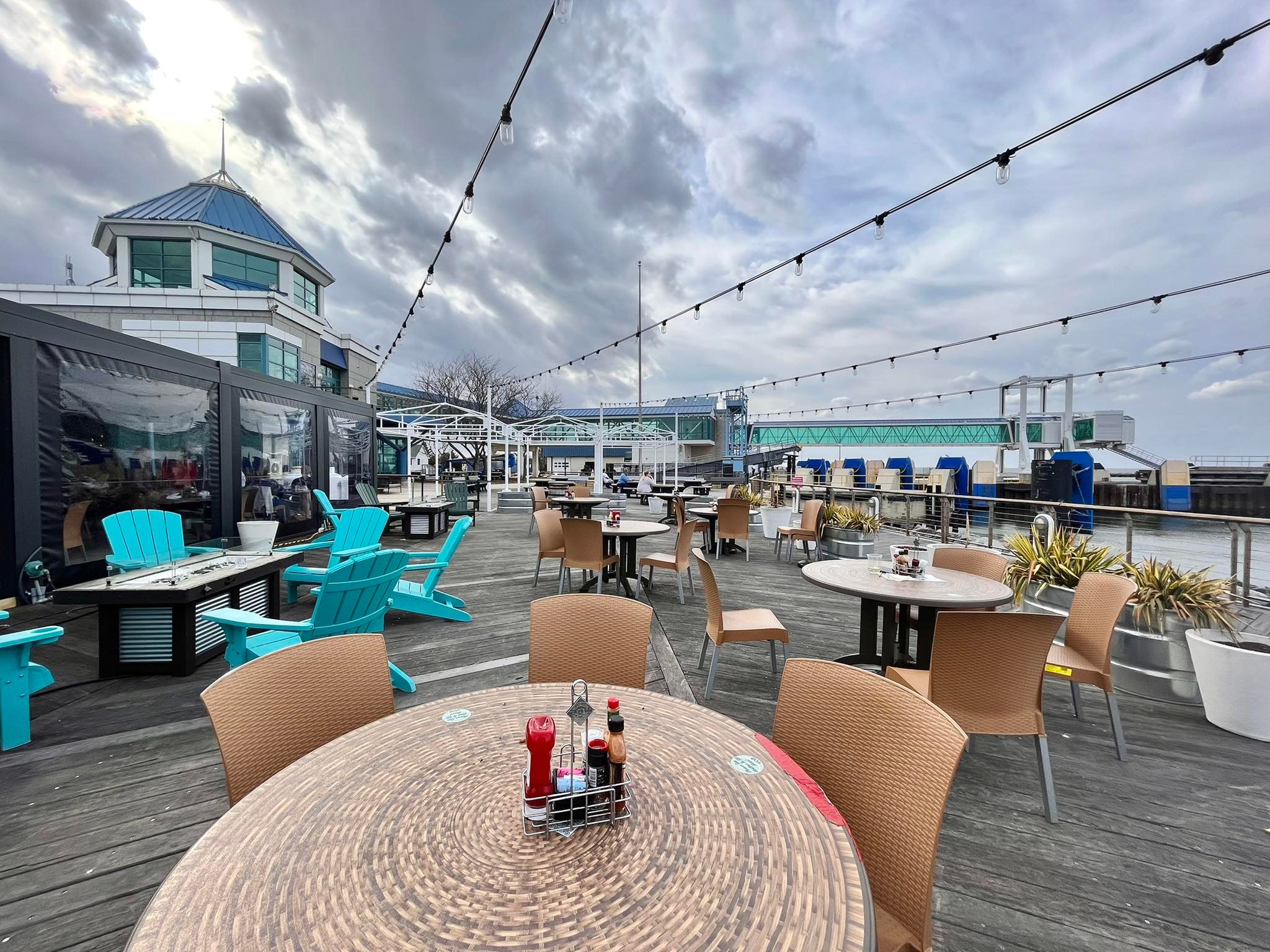 For some of the best seafood near Rehoboth Beach, this Lewes hot spot definitely doesn't disappoint.
In addition to the lobster rolls that "Grain" is known for, other seafood options include crab cakes, crab fries, crab nachos (noticing a trend here?), a salmon BLT, fish and chips, seared tuna, mahi mahi, surf tacos and more.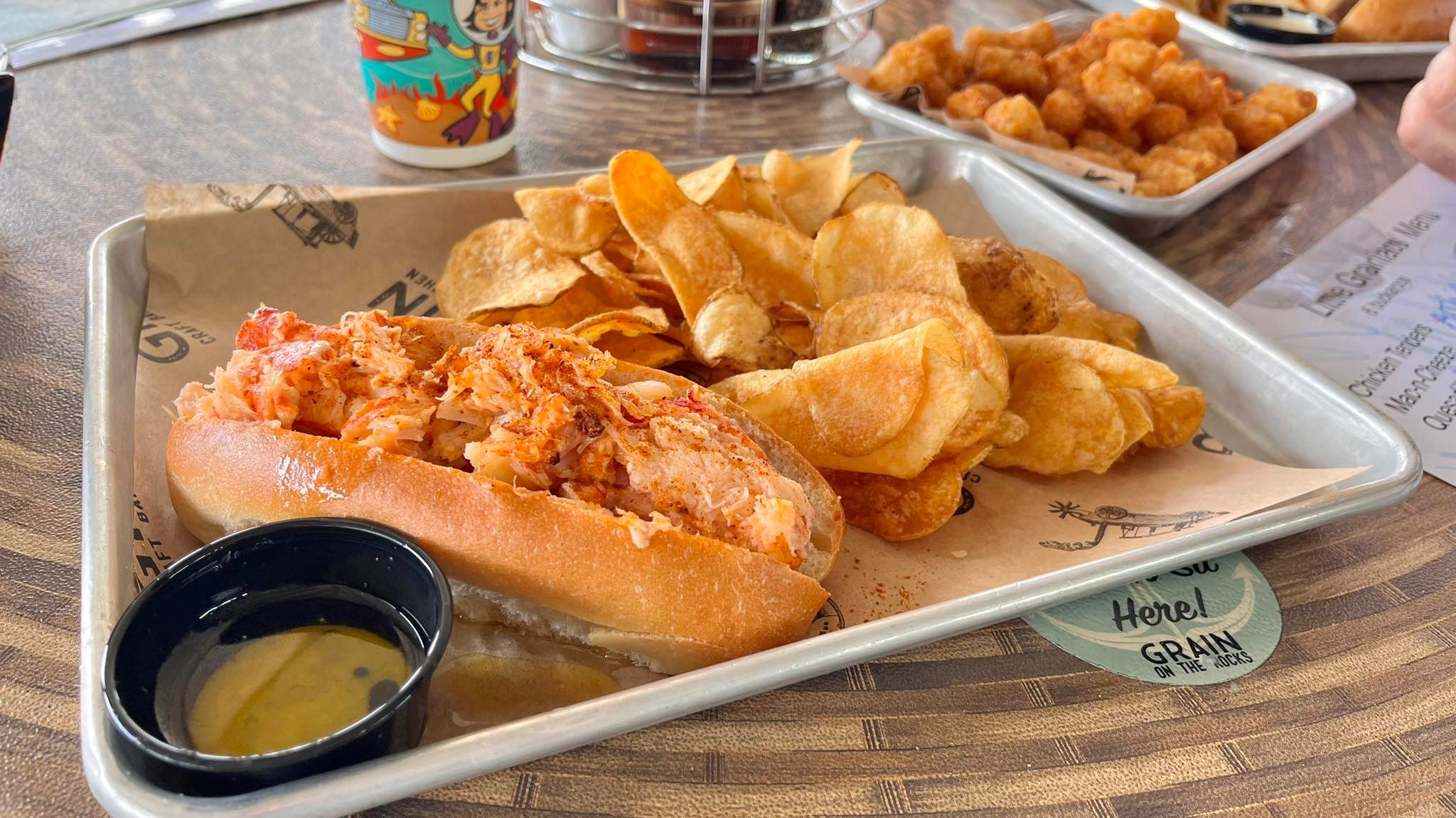 If seafood isn't your thing, or if you're just not in the mood, "Grain on the Rocks" also has a nice selection of sandwiches and burgers, including a delicious French Dip sandwich (pictured below), a tasty chicken cheesesteak and burger selections that include a PJ, or "Plain Jim" burger, and an OMG burger that's fit for a king.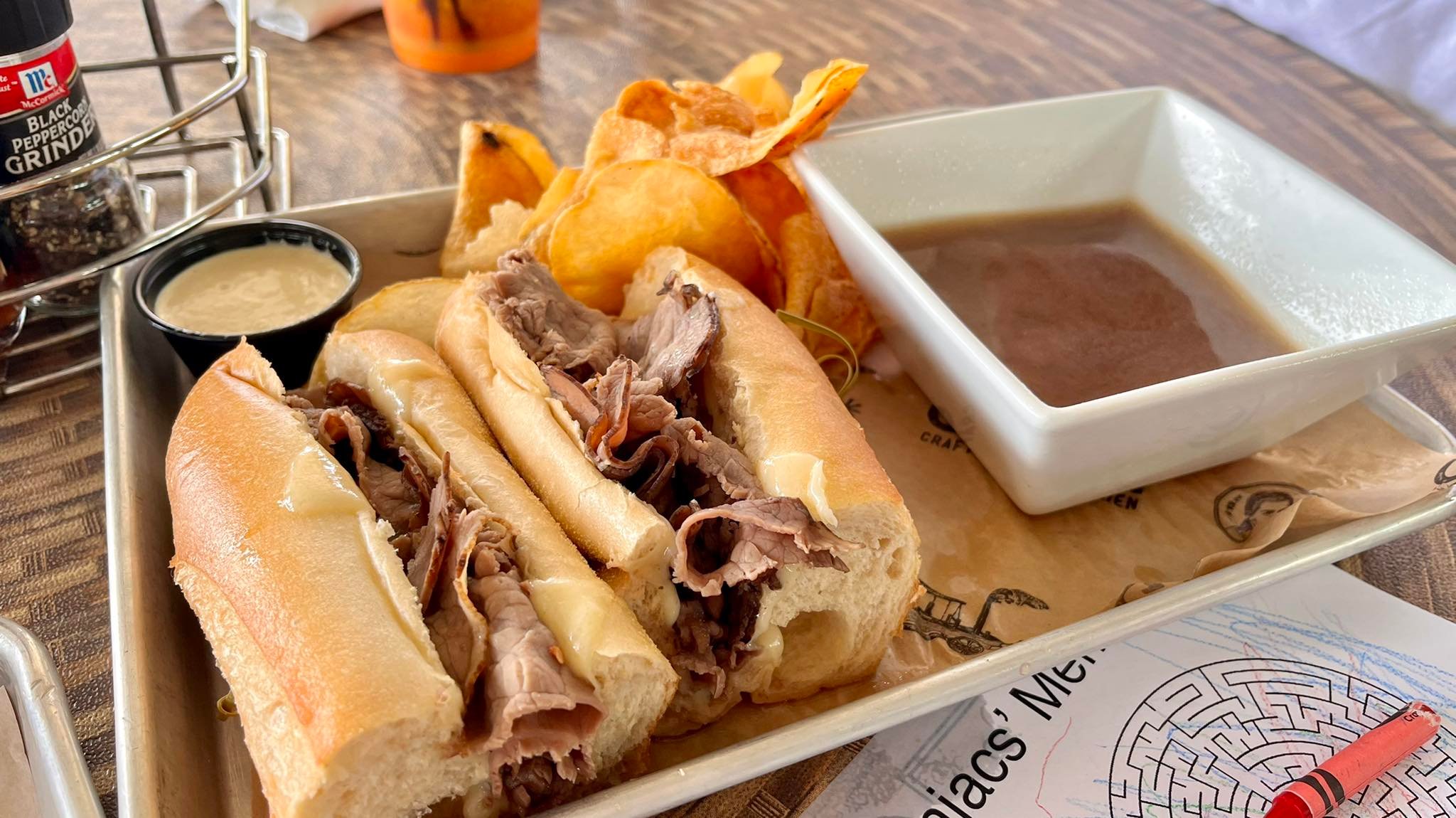 Now before we get to the impressive cocktail menu, we need to give a quick shout out to the side dishes at "Grain," particularly the sweet potato fries and the tater tots.
I mean, who didn't like tater tots as a kid, right? Well chances are, you're gonna like them as an adult too, so dig in!
Now that you have your food, you're going to need something to pair it with. And while you can't go wrong with the wines and spirits available at the bar, may we recommend some of the best cocktails near Rehoboth Beach?
Highlighting this portion of the menu, in our opinion, is the tasty frozen cocktail that's been a mainstay in nearby Ocean City, Maryland for decades - and that's the treat that can't be beat known as the "Bad Monkey (pictured below)."
Boasting kahlua, amaretto, banana liqueur and an actual banana, this frozen cocktail is a real treat to the taste buds and will keep you coming back for more.
With four other frozen cocktails on the menu, as well as regular varieties that include a raspberry mojito, a guava margarita, a rooftop lemonade, a "hurrigrain" and several others, having a cocktail near the water at "Grain" is a perfect way to spend a spring or summer evening.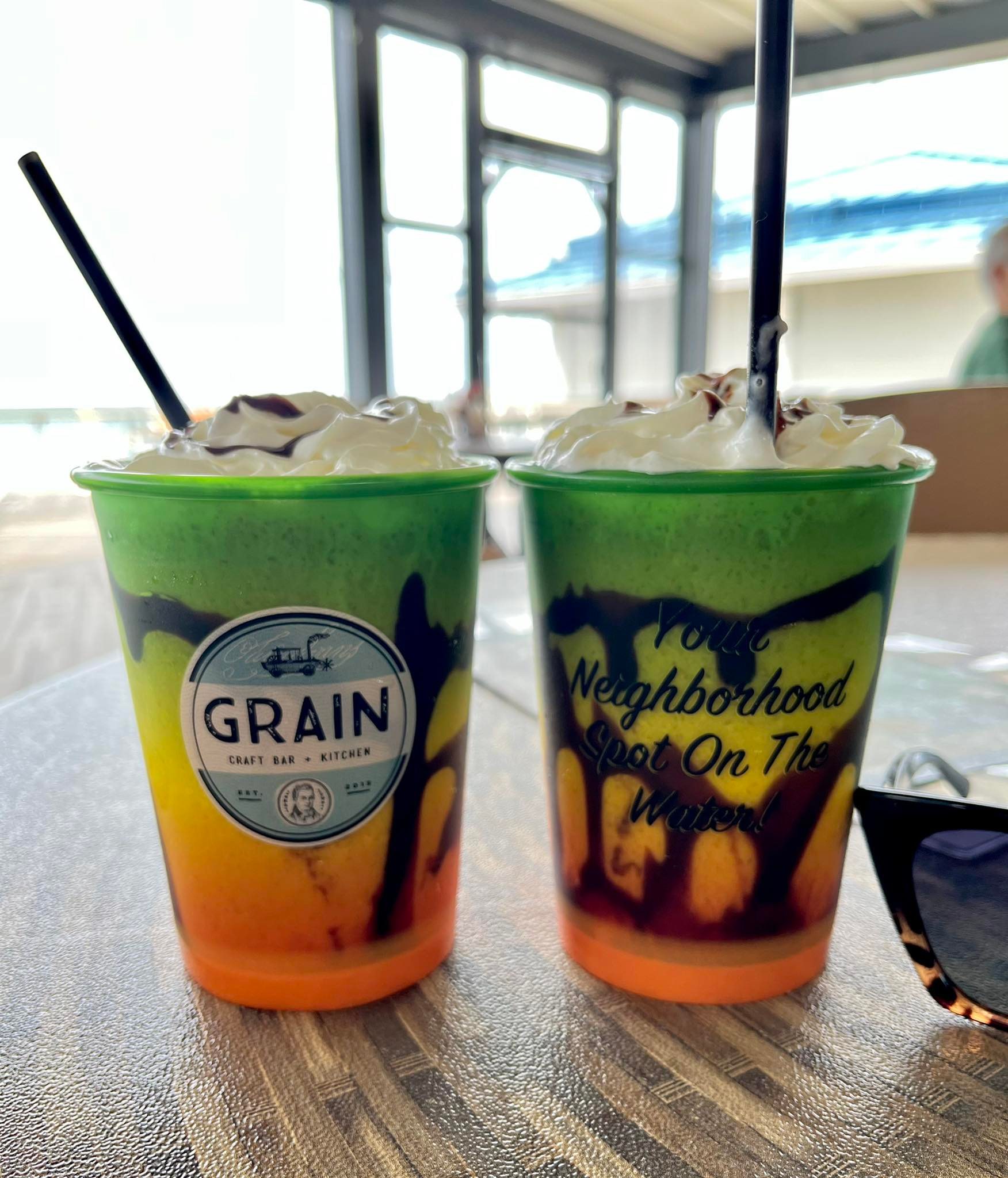 "Grain on the Rocks" is located on the banks of the Delaware Bay in Lewes, at the Cape May-Lewes Ferry Terminal.
You can visit "Grain" by driving to the ferry terminal or, if you choose, you can visit by boat and dock for free.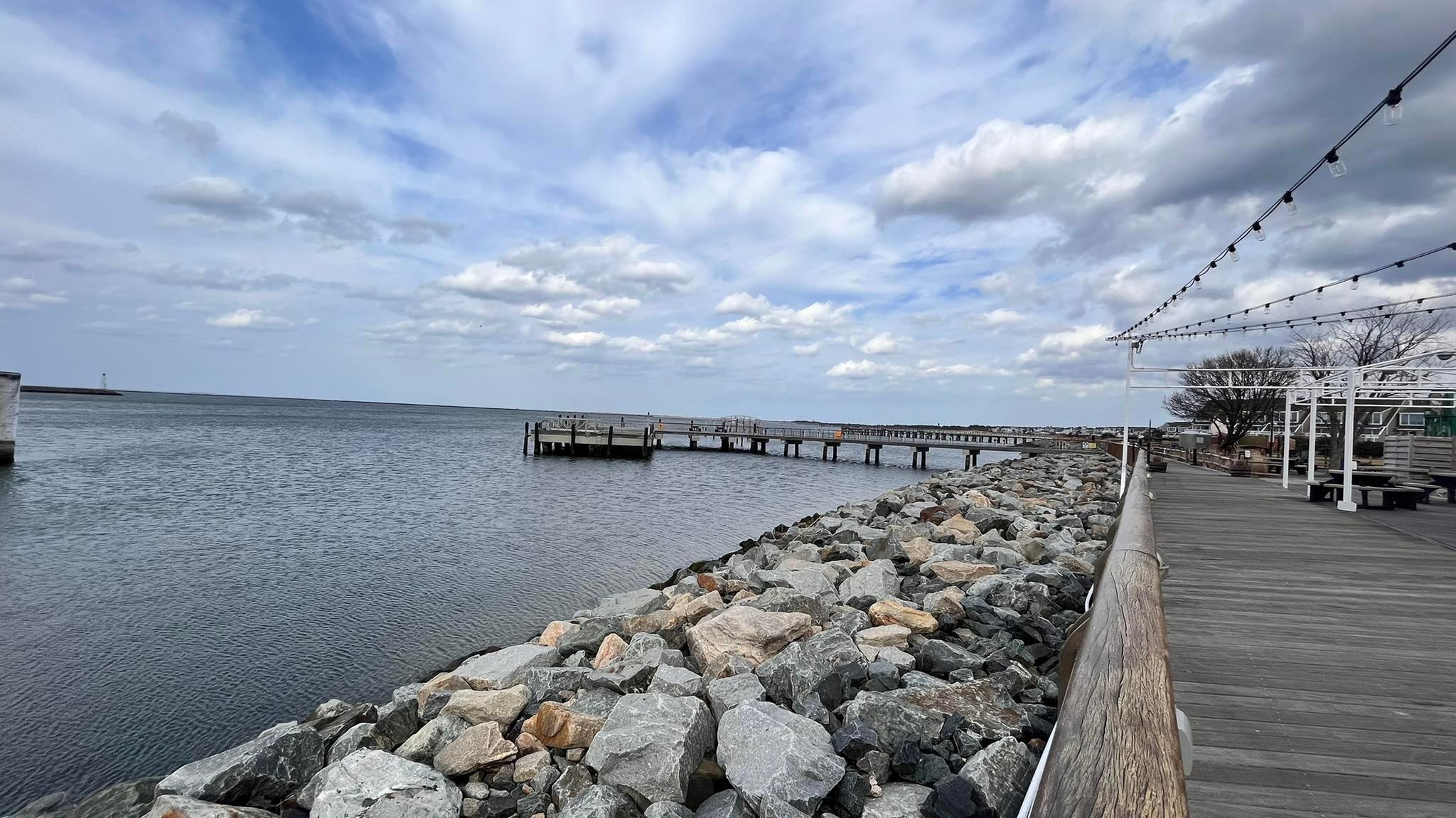 When the weather is nice, try sitting outside under the warm sun and enjoying some of the best food near Rehoboth Beach. You can even bring the family dog with you, as "Grain" does welcome trained pooches in its outdoor eating area.
But there's also plenty of comfortable seating inside as well. Pick your spot and enjoy some of the best seafood near Rehoboth Beach.
And don't forget about the cocktails!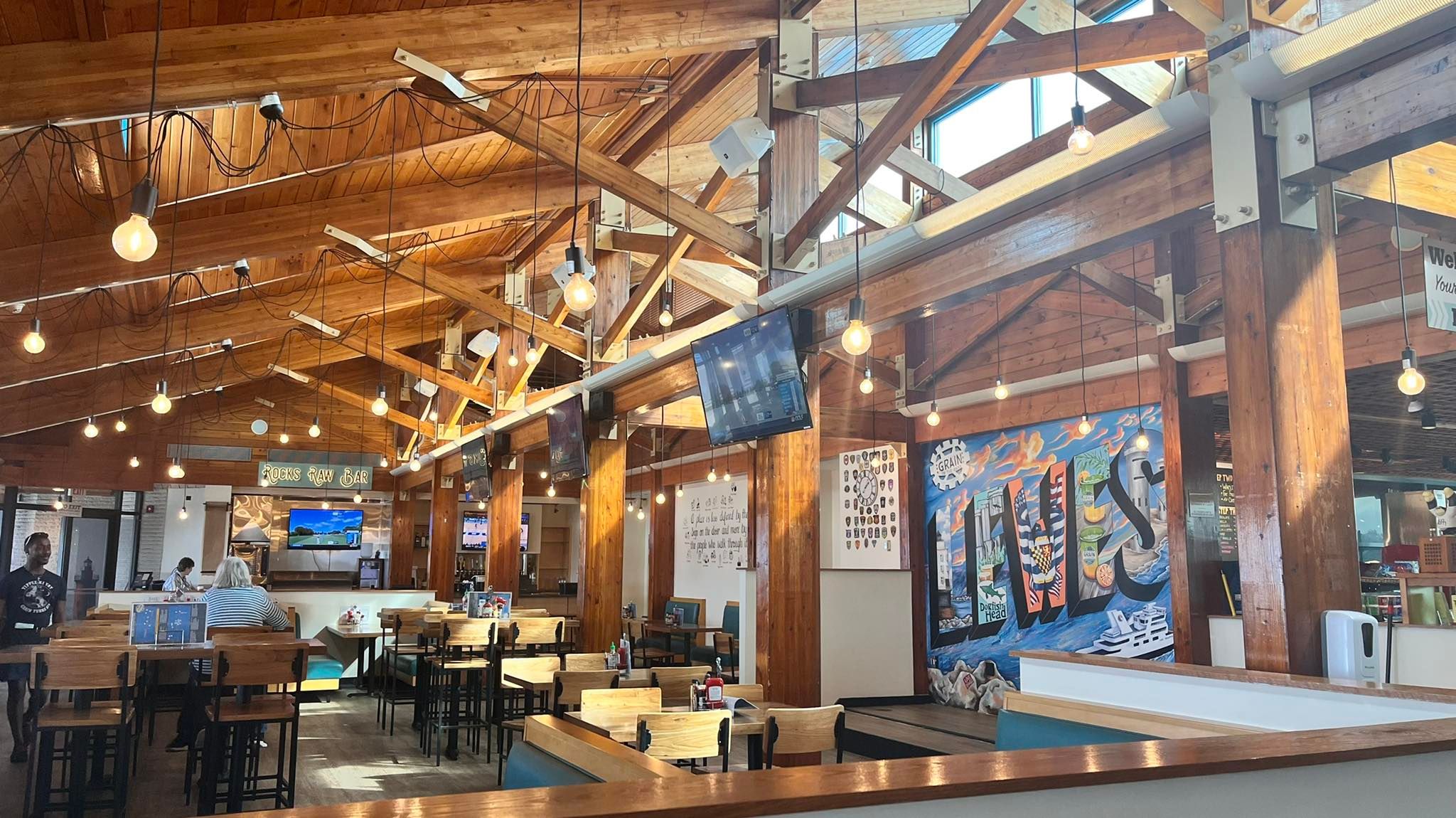 Visit meetatgrain.com or call 302-291-3900 for more information on the restaurant's Lewes location or its other locations in Newark and in Kennett Square, Pennsylvania.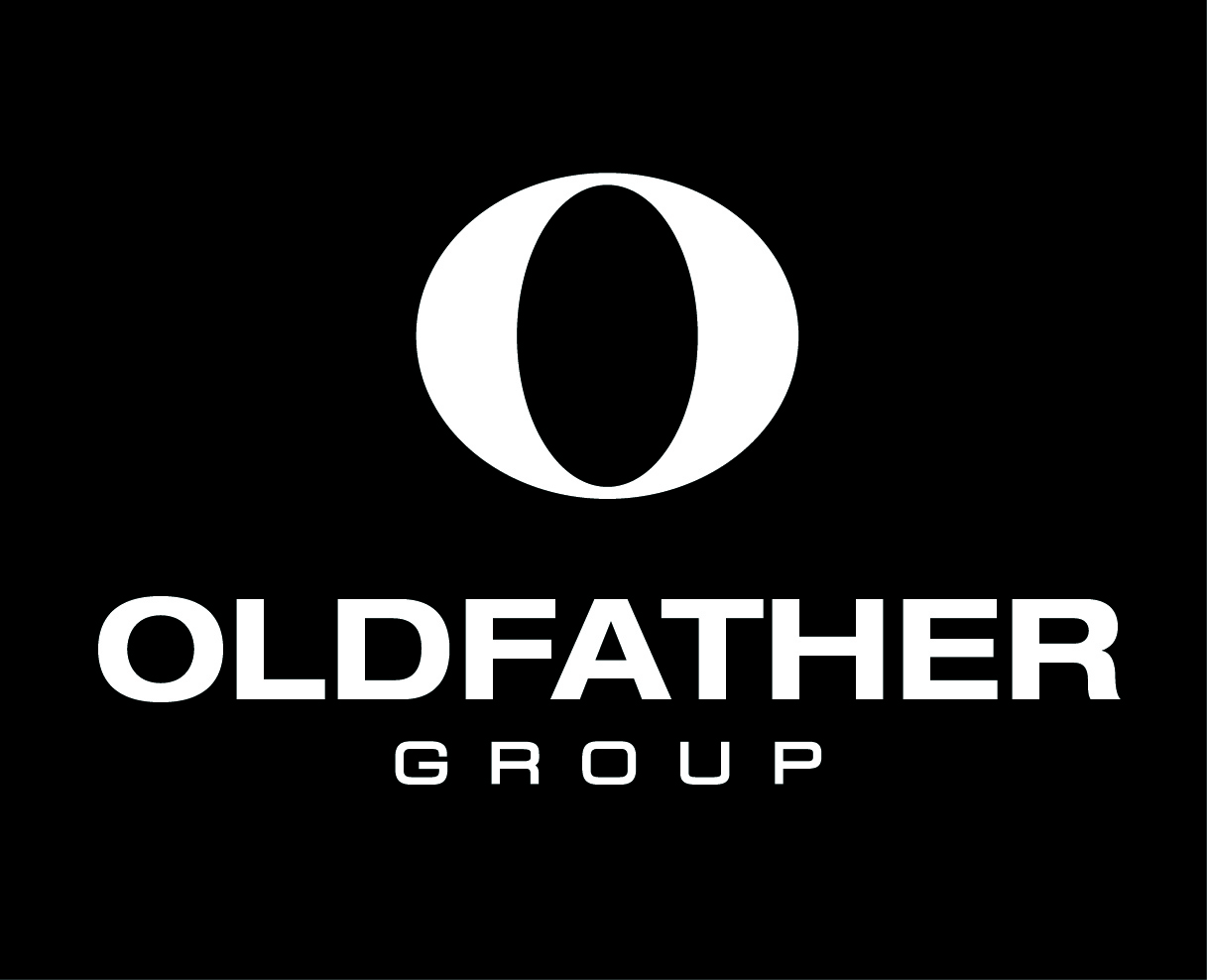 Google Reviews
⭐⭐⭐⭐⭐ "

We met Kelly DeMott seven months ago in search for a condominium in Rehoboth Beach Delaware. Kelly showed us multiple properties in person and detailed via walk throughs when we were unable to make the hour and a half drive from Pennsylvania.

Kelly is the best! She was thorough and professional and great to work with. She kept us up to date about available properties as soon as a new one came on the market. She is honest, all business with a good sense of humor and no games. We're lucky to have found Kelly!" - Mike Demarco on Google

⭐⭐⭐⭐⭐ "We met Shawn Glassmeyer when we were looking for a condo to buy in Rehoboth Beach. He helped us out tremendously as we did not live close by. If a unit came up for sale he would work around our schedule and meet us anytime during the day. We never had to wait around for Shawn as he arrived early to the showings, always waiting for us at the entrance to the buildings. We finally found a condo we wanted to buy and he had a contract drawn up for us that night. He guided us through the buying process and gave us his professional opinions which helped out a lot. We would highly recommend Shawn as he was a very professional, conscientious and honest person who we now consider a friend." - Lauren on Google
You can find more of our reviews
on Google
. We have a 4.9-star rating and 632+ reviews.