Here's What We Know About Pennsylvania's COVID-19 Vaccination Plan and When You and Your Family Can Become Protected
Posted by James Diehl on Friday, January 15, 2021 at 9:31 AM
By James Diehl / January 15, 2021
Comment
If you live in Delaware or Maryland and you're a regular reader of our blog, then you're aware already of the coronavirus vaccine plans and schedules in those states. But if you missed them, click on the links below to be taken to the full articles that we posted over the last few days.
Delaware COVID-19 Vaccination Plan
Maryland COVID-19 Vaccination Plan
But we have clients in neighboring Pennsylvania as well, so we want to also put some information out there for folks who live in the Keystone State.
Here's what we currently know about the rollout of Pennsylvania's COVID-19 vaccination plan:
Encountering the same distribution problems that most other states are dealing with, Pennsylvania is currently behind on their rollout schedule. There's hope that this can be resolved, but for now fewer people are getting vaccinated and at a slower pace than state officials had planned for.
Pennsylvania's strategy is basically being administered in three phases, the first of which is currently underway. State Department of Health officials indicate that they're now focusing on first responders, the elderly and on individuals who work in critical jobs, which includes those in food processing, education, energy and more.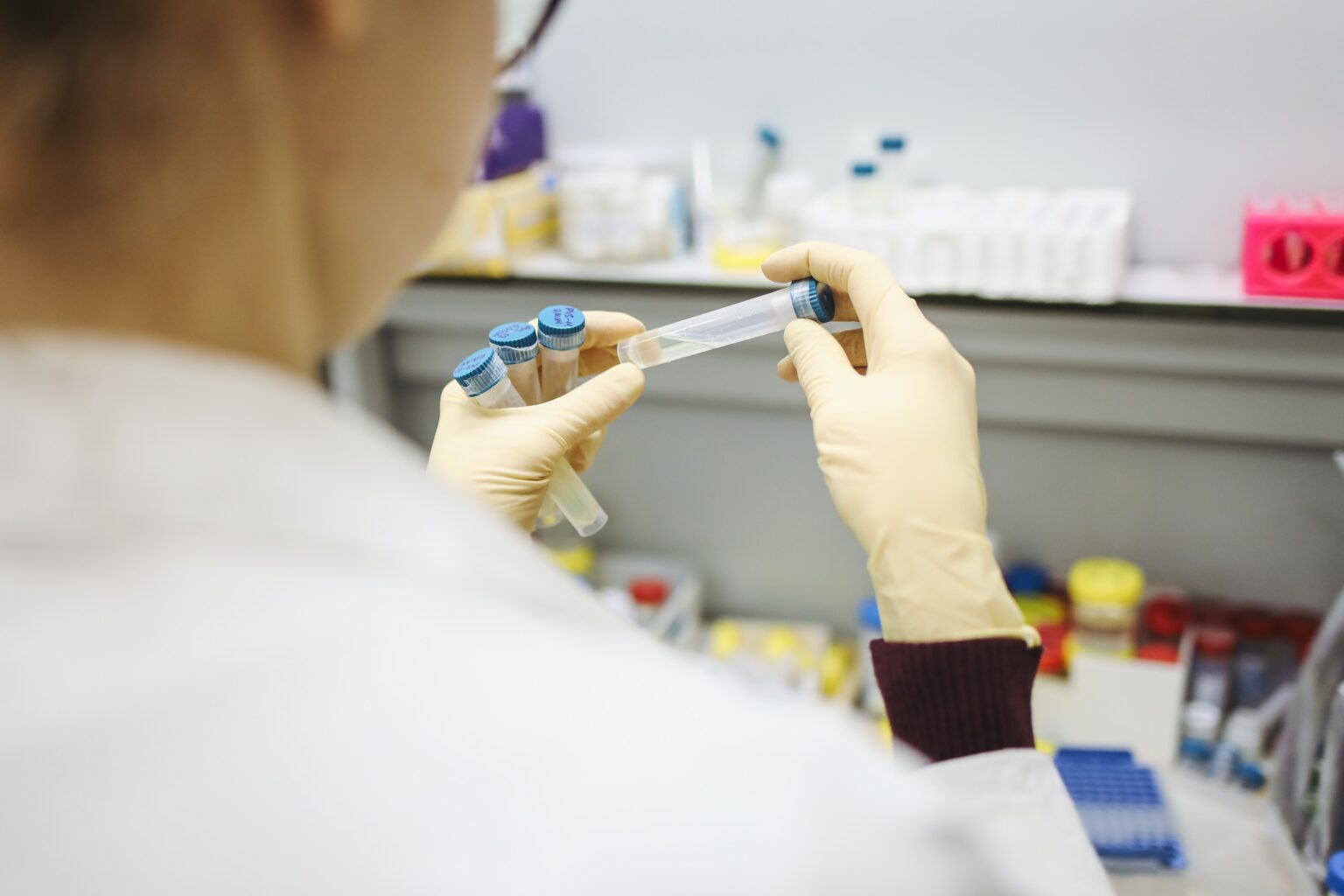 The vaccine is also being sent to hospitals and to the state's long-term care facilities during Phase 1. There are more than 120,000 Pennsylvania residents in long-term care facilities and those individuals, much like with Maryland, will be inoculated through partnerships with the CVS and Walgreens companies.
The second phase will prioritize state residents who are considered to be at high risk because of pre-existing conditions or work in other critical industries. The general public will be permitted to receive the vaccine in the third and final phase of the state's rollout plan.
Now, when and where can you and your family members receive the COVID-19 vaccine? The where is easier to pin down than the when, but here's some of what we know:
Once Pennsylvania receives more of the Pfizer and Moderna vaccines, they'll be available for state residents through local hospitals, pharmacies and urgent care centers. The state is also working with the Department of Veterans Affairs to make the vaccine available at VA facilities.
The state is currently still in Phase 1A of the three-tiered first phase of the distribution plan. The final phase of this initial step, Phase 1C, includes individuals 65 years and older, as well as all other essential workers and individuals with serious medical conditions like kidney disease and diabetes.
Firm dates are impossible to determine due to distribution issues and other variables, but it's expected to be at least early to mid summer before the state's vaccination plan can be fully administered.
Click here or on the graphic below for much more information about where you fall in the state's rollout plan.
While firm dates have not yet been established as to when and where you can receive the vaccine, it will at least give you an idea of where you and your family fall in the current schedule.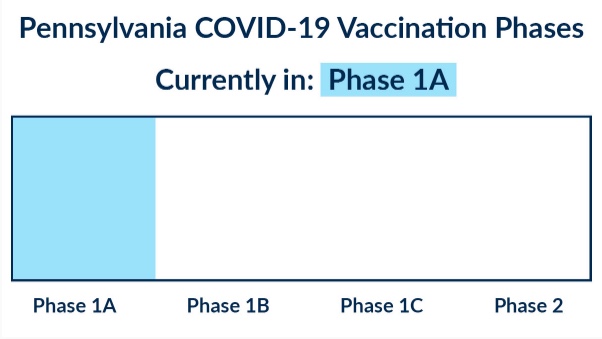 Much like the rest of the country, Pennsylvania's vaccine rollout plan is an extremely fluid situation. State health officials are working hard to get the vaccine to all residents of the commonwealth who desire a vaccination, but several outside factors continue to hamper their efforts.
That said, they remain confident that the rollout plan can be completed within the next few months.
If you live in Pennsylvania and want to remain up to date on what's happening and when it will be your turn to receive the vaccine, call the Pennsylvania Department of Health at 1-877-724-3258 or visit the dedicated COVID-19 page on www.health.pa.gov.