Thinking About Investing in Real Estate? Consider These 5 Options
Posted by Dustin Oldfather on Tuesday, April 20, 2021 at 8:58 AM
By Dustin Oldfather / April 20, 2021
Comment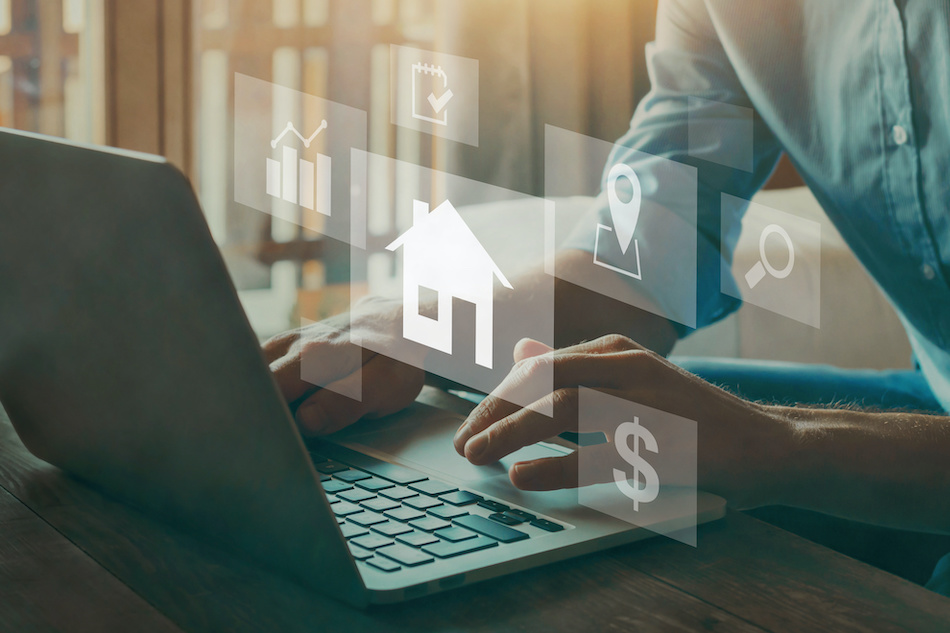 Adding real estate to one's portfolio is a potentially lucrative strategy. Seasoned real estate investors know how to leverage properties to yield the best earnings. It's essential to make wise investments to succeed. Options are many, but here are five common ways people invest in real estate.
For informational purposes only. Always consult with a licensed real estate professional before proceeding with any real estate transaction.
Buying a Rental Property
People who have paid off primary mortgages will often purchase a second residence to use as a vacation home or to rent out as an additional source of income. Rentals can be short-term or long-term. Popular options include single-family homes, condos, duplexes, townhouses, and vacation properties such as homes, villas, or condos. Be sure to look into capital gains tax before selling.
Traditional rentals (e.g., leased properties) are an excellent way to establish regular income and accumulate wealth through property values rising over time. Short-term rentals are less predictable income but typically yield more because vacation areas can net higher prices per night. With either strategy, choosing the right location is key.
Flipping Properties
Investors who have extra cash and excellent DIY and renovation skills may consider "flipping" houses for a profit. How it works is they buy a home at a low price, typically a fixer-upper, and invest money to make repairs, cosmetic improvements, and upgrades with high ROI. Once complete, they sell the home for a profit. Most flippers quickly renovate to list the property back on the market ASAP because they aren't making money if it sits vacant for too long.
Real Estate Investment Trusts (REITs)
REITs are a way people can invest money into commercial real estate without actually owning a property. Ownership is essentially publicly traded shares. How it works:
A corporation (trust) takes investor money and uses it to buy and operate income properties. Investors buy and sell REITs just like regular stocks.
Investors choosing to hold on to REITs are paid dividends by the corporation.
The trust is required to return a minimum of 90 percent of taxable income to shareholders each year.
Many investors enjoy investing in commercial real estate but don't have the capital or ability to own or maintain a property themselves. Some REITs are not publicly traded, but non-traded REITs are a little riskier because public information might not be readily available. The REIT can be less transparent, and shares can be difficult to sell.
Real Estate Investment Groups (REIGs)
This investment method is perfect for investors who want to own rental real estate without dealing with day-to-day operations. How it works is a company plans to purchase (or build) apartment blocks or condos, allowing investors to join their group by selling units. REIGs are a hands-off arrangement for investors because the company manages the operational aspects of the property. The company makes money by taking a percentage of the monthly rent investors receive.
Crowdfunding
Crowdfunding is another investment option for people who want to combine resources with others for their real estate pursuits. Investments are conducted via online real estate platforms, and investors can choose commercial or residential properties. They can opt to invest in one or multiple projects, attain diversification geographically for better returns, or make a minimal investment.
Some crowdfunding platforms have specific criteria investors need to meet before being permitted to participate. This is a new concept, and it's not yet known how well this opportunity can weather economic downturns.
Choosing the right real estate investment option requires an investor to determine if they want to physically own property and commit to a more significant upfront investment or invest in real estate without having any responsibilities associated with property ownership and management. How much cash they want to invest is also a primary factor. Real estate investments offer plentiful opportunities for people looking to grow their wealth and have passive income.
For informational purposes only. Always consult with a licensed real estate professional before proceeding with any real estate transaction.