Regionally Unique Features Highlight This Canalfront Home in Ocean City
Posted by Dustin Oldfather on Wednesday, June 21, 2017 at 4:31 AM
By Dustin Oldfather / June 21, 2017
Comment
For this week's featured home, we venture across the state line and introduce you to a one-of-a-kind property in Maryland's favorite summertime resort of Ocean City.
The backyard focal point of this coastal home is one you don't see everyday in the mid-Atlantic region, though it may seem familiar if you've done much traveling in the southern portions of the country.
But we'll get to that in a minute. But first, a quick reminder that you can search for and view any of the thousands of homes currently for sale in the local market by utilizing our online Search Feature.
Simply input the criteria you're searching for, like town name, price range, school district and more, and then sit back and review the listings at your own time and pace.
Give us a ring once you've selected a few you'd like to see and we'll be happy to take you on the next step of your journey toward home ownership at the Delaware beaches.
And if you'd like to learn more about the local area, also be sure to follow us here on our Blog Page. We not only post about homes and properties, but we also publish feature stories about the region on a regular basis.
Bookmark the page and check back frequently to see all the new things that we're constantly exploring and posting.
Now, on to this week's featured home, located at 12608 Selsey Road in Ocean City.
Here's Christine Cirnigliaro with a quick video preview...
As we often do, we're going to begin our expanded feature of this unique coastal Maryland home with some exterior shots of the property. Take a look...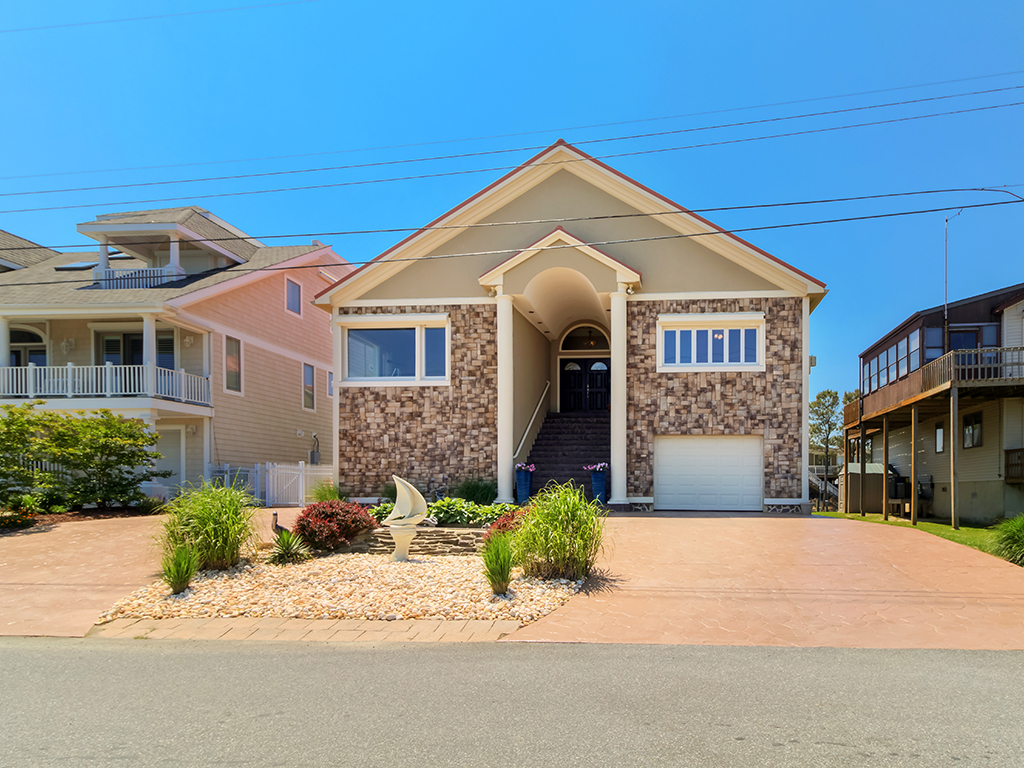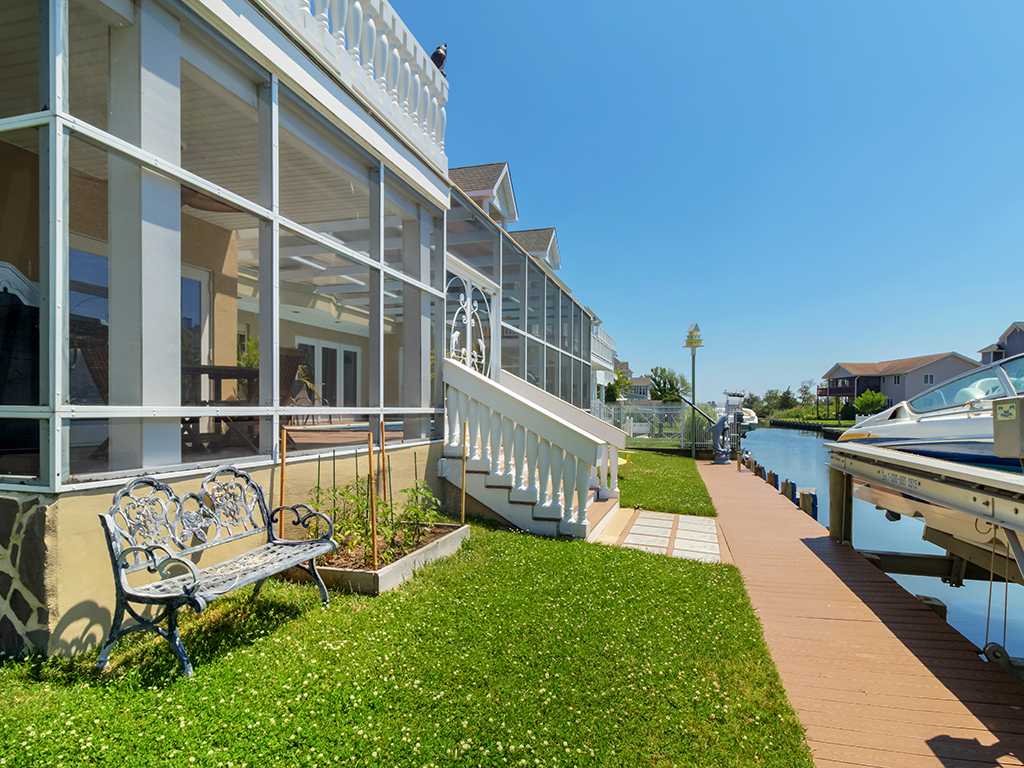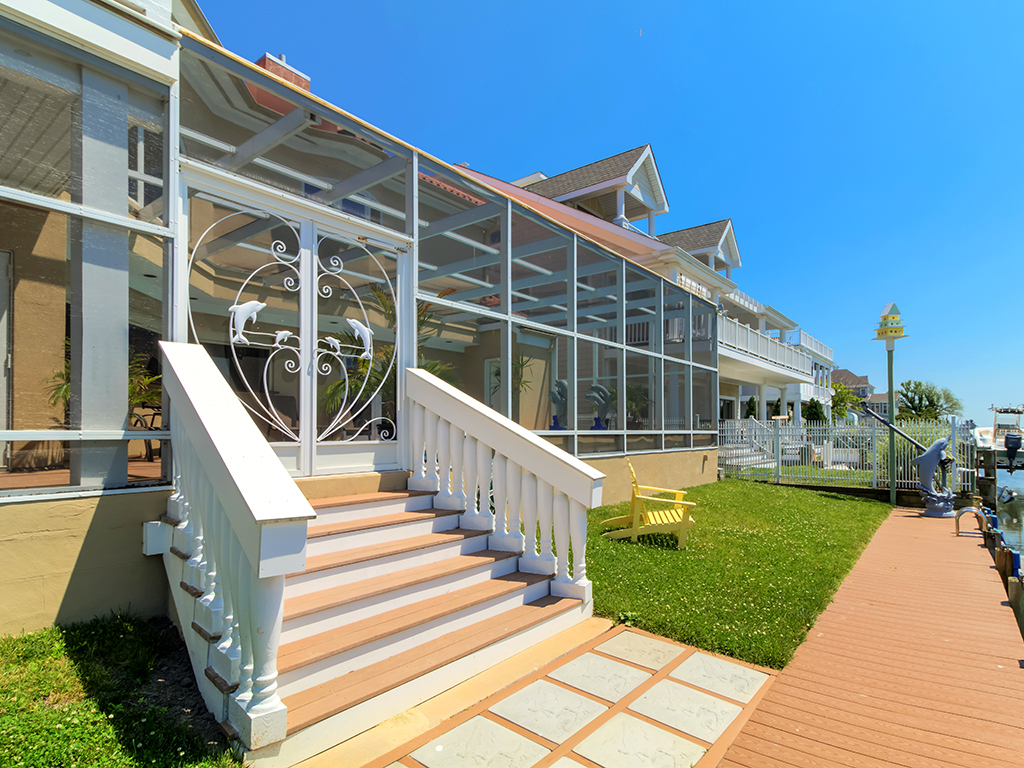 Now that we've whet your appetite, let's get right to the main course, shall we? We want to tell you all about this featured Ocean City home, and we're going to do that right now...
If you didn't know better, you'd swear you were in south Florida upon entering the unquestioned focal point of this exquisite coastal home located in Ocean City.

Extremely popular in the Sunshine State, but very rare in the mid-Atlantic, the backyard lanai area of this home is certainly the "room" where you'll want to spend most of your time.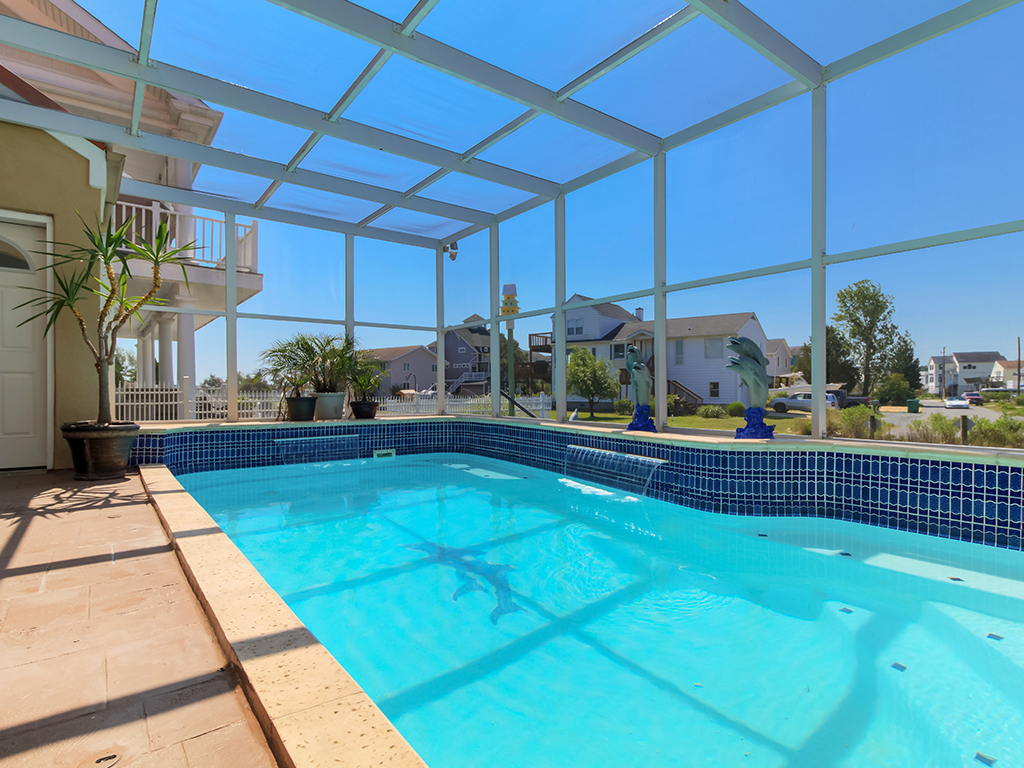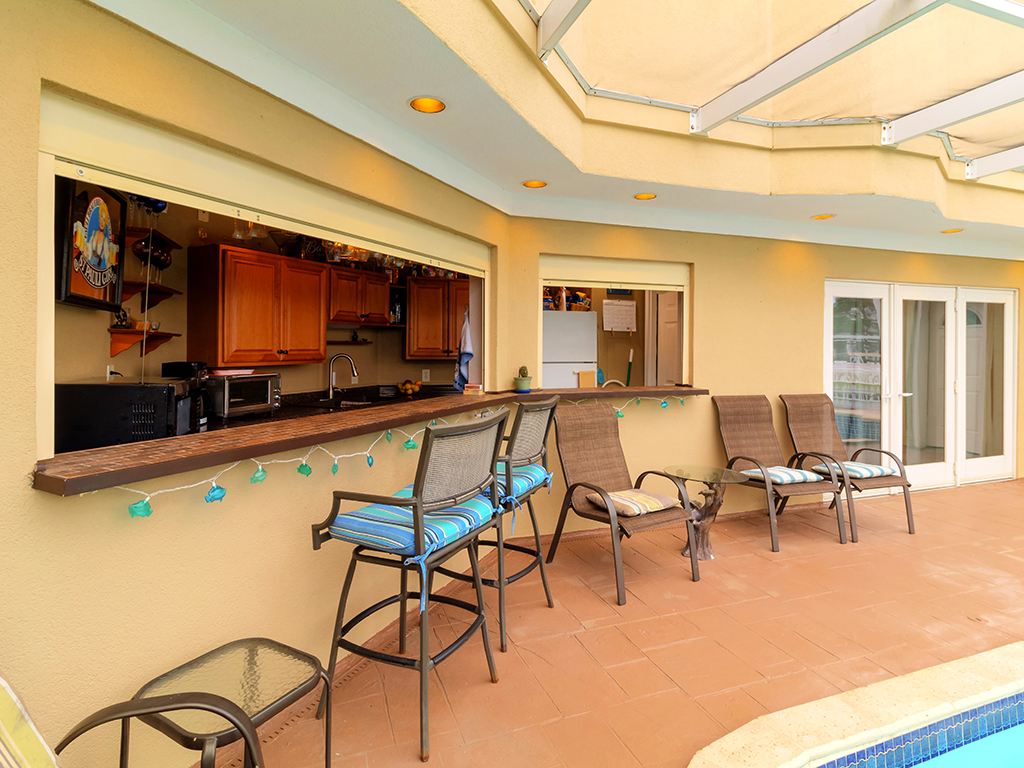 Featuring a large heated swimming pool and bar area, the spot is perfect for relaxing and enjoying all that the beach has to offer. And because of its unique design, you can take full advantage of the space from May through October.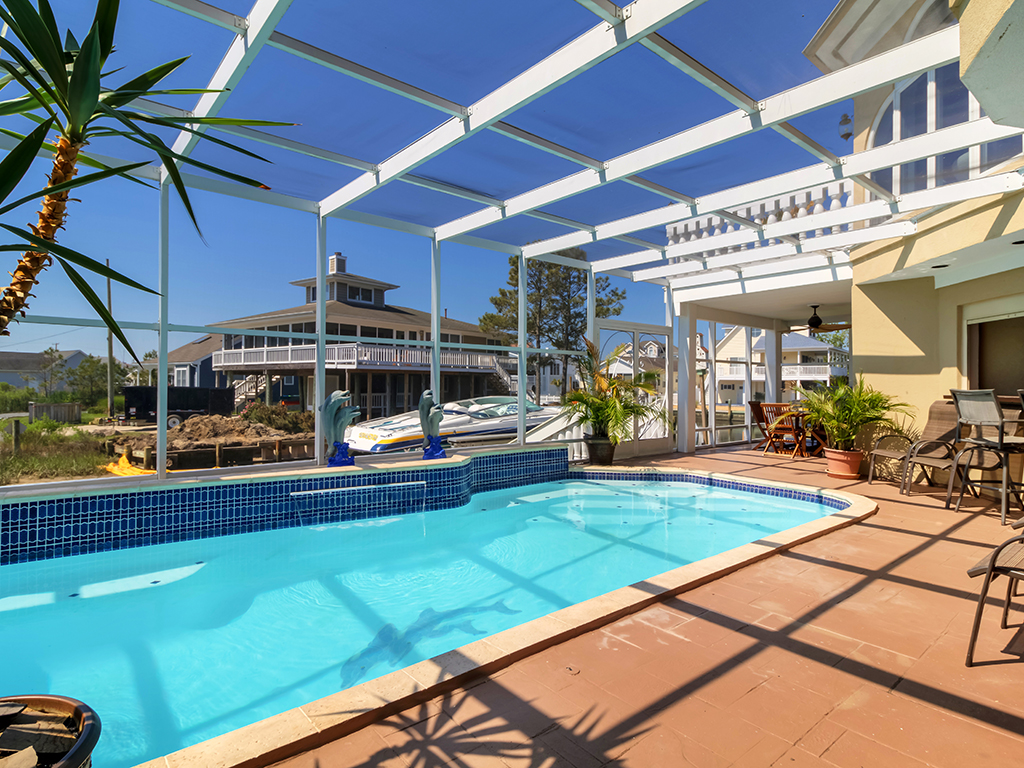 It's certainly the part of the home that most people are drawn to, and rightly so, but it's far from the only unique feature of this coastal property.

The home also boasts six fireplaces, three of which are focal points and operated by natural gas, and three smaller bedroom units that are electric. This includes an eye-catching fireplace in the expansive chef's kitchen, which adds a unique element to this very special room of the home.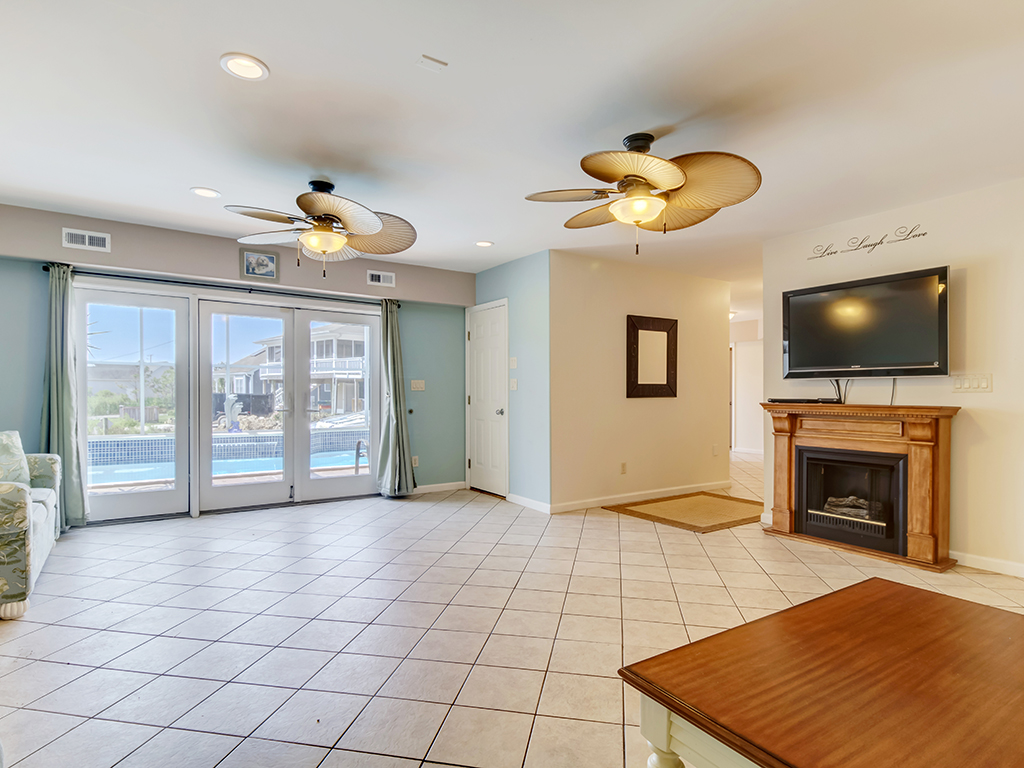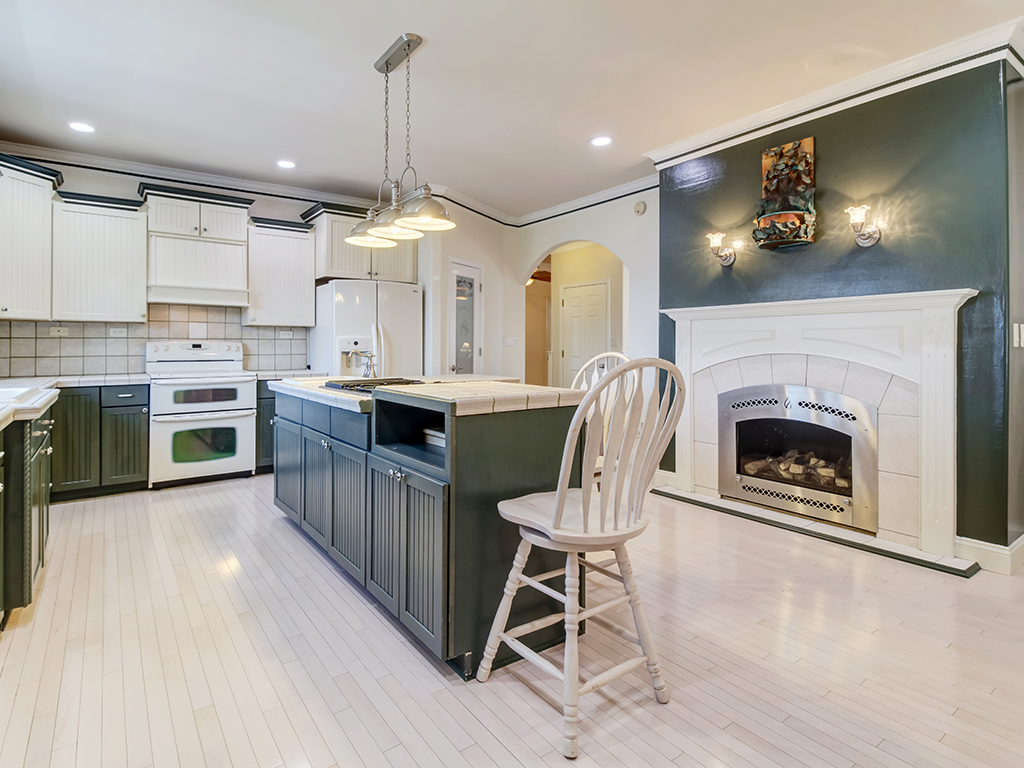 Nestled up to a small canal, the property comes complete with a boat lift and offers spectacular views, not only of the Assawoman Bay, but also of the marshland and the Ocean City skyline.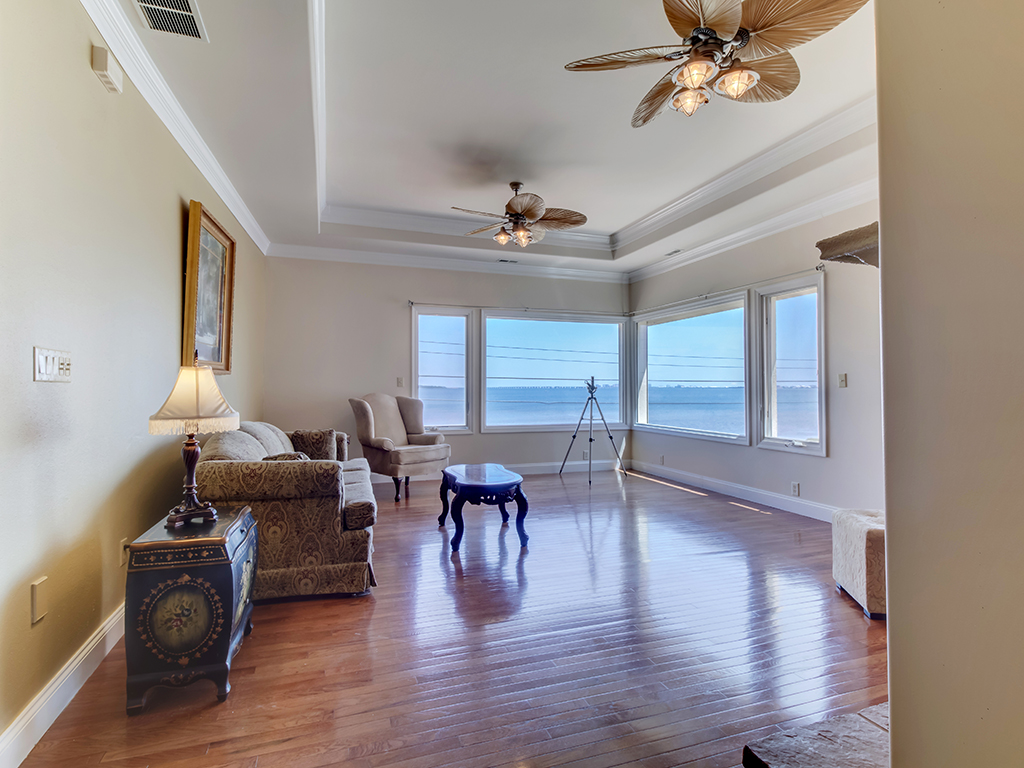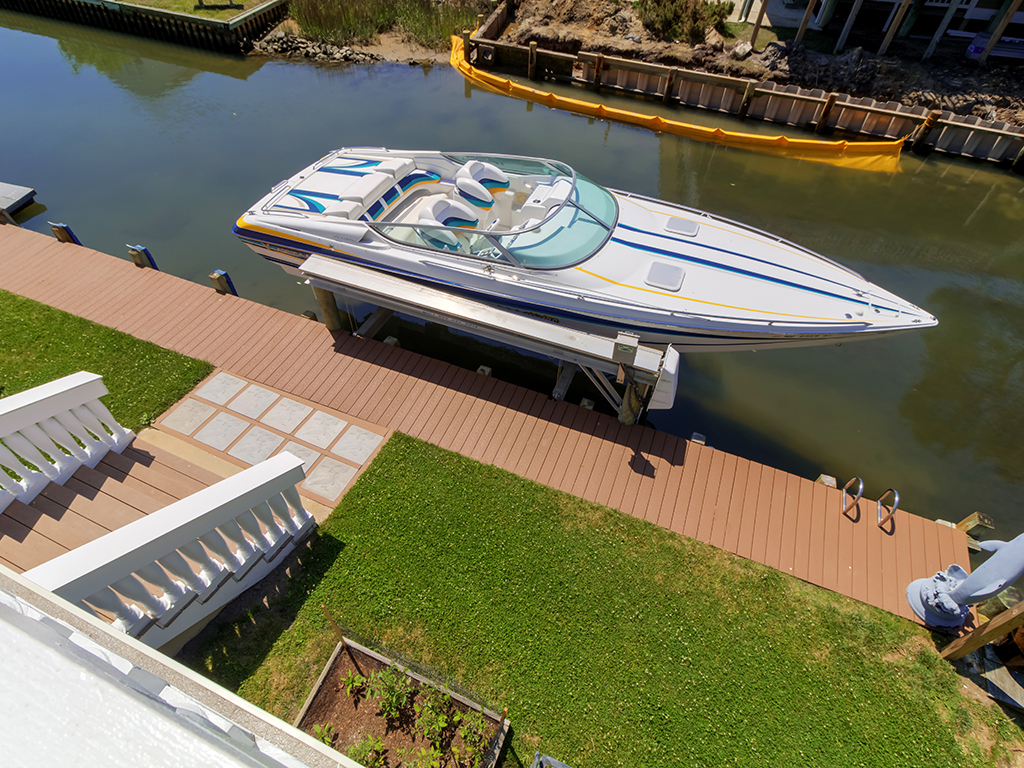 Other touches throughout the home include gleaming hardwood flooring, an owner's suite with luxury whirlpool bathtub and a private balcony overlooking the water.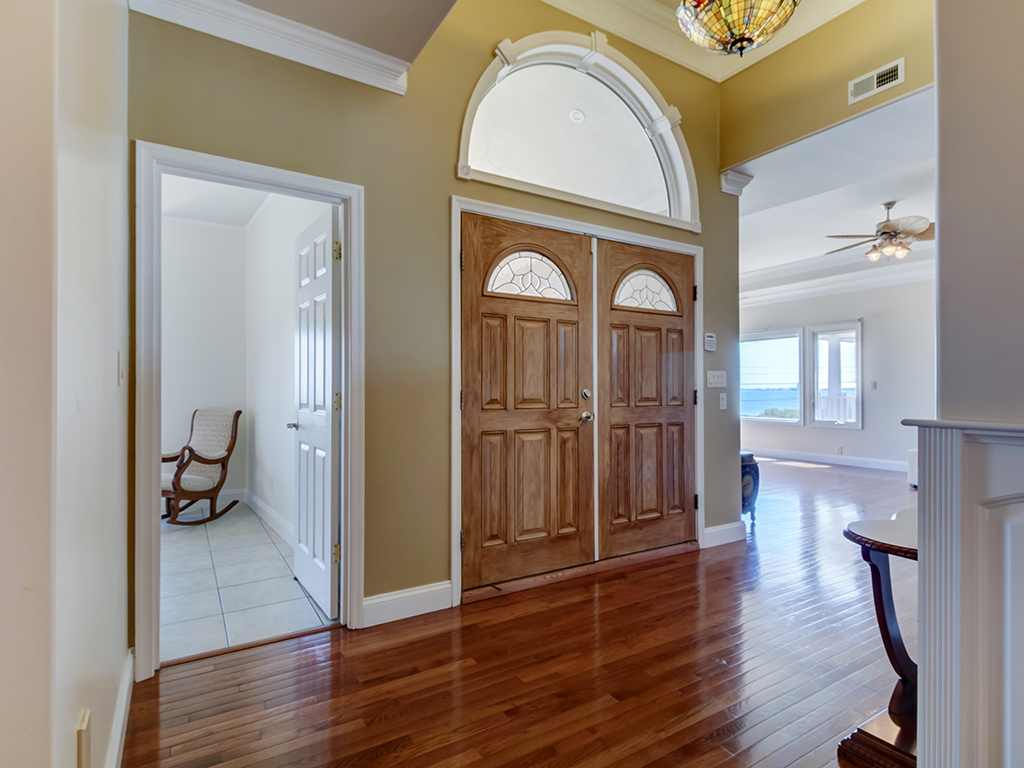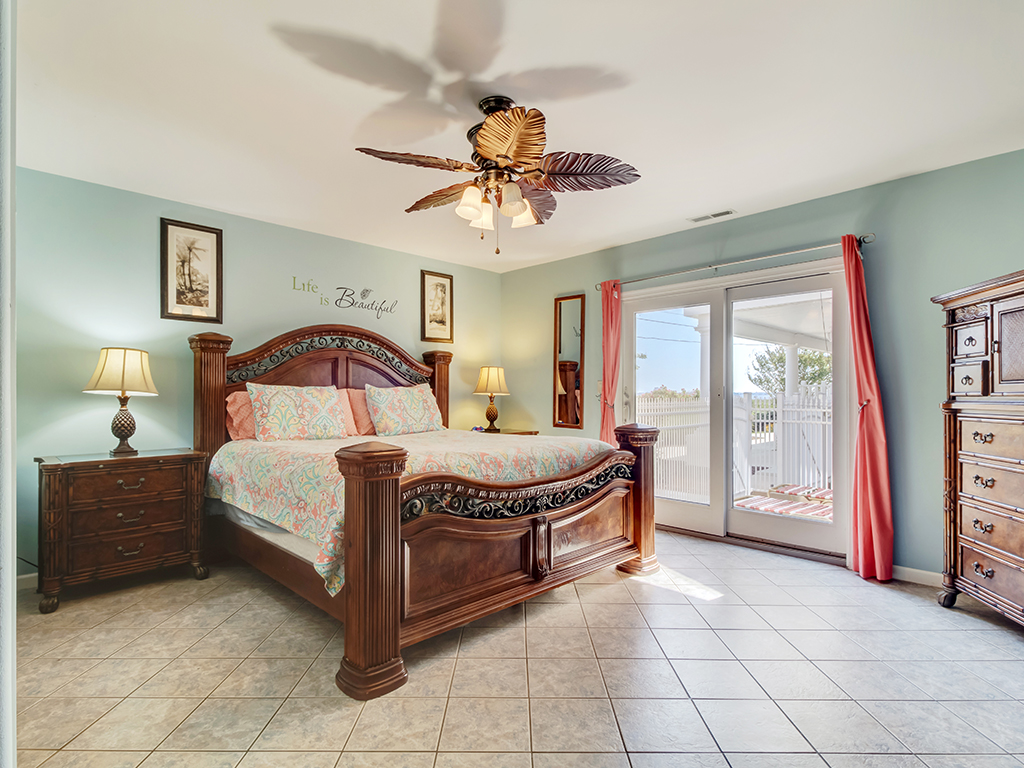 If you've ever wanted a home near the water, with personal touches and upgrades that are hard to find on Delmarva, then here's a home you're definitely going to want to check out.
Now, let's take a bit of a different look at this unique coastal property by showing it to you in virtual reality. Click below to see this home in a completely different light.
Well, that's all we have for now on this unique coastal property, located at 12608 Selsey Road in fabulous Ocean City, Maryland.
Be sure to check back here next week and every week as we continue featuring some of the area's finest coastal homes.
Have a great week everyone!