7 Rehoboth Beach Sites, Experiences and Events You Don't Want To Miss
Posted by Dustin Oldfather on Monday, October 4, 2021 at 8:00 AM
By Dustin Oldfather / October 4, 2021
Comment
If you're planning a trip to the "Nation's Summer Capital" of Rehoboth Beach, Delaware, there are definitely some sites and sounds that you simply don't want to miss.
Some of these highlighted spots are obviously more lively during the warm summer months, particularly between Memorial Day and Labor Day, but there are fun things to see and do anytime of the year in Delaware's most popular resort town.
If you live here or a frequent visitor to the area, many of the items we're highlighting here today are going to be extremely familiar to you. But if you know them, you probably love them, so enjoy reading about these popular sites and events anyway.
And if you're a first time visitor to Rehoboth Beach, or have yet to venture away from the beach and boardwalk on previous trips, give these a read and consider checking them out the next time you're in town.
These five spots and two events are sure to please. So let's tell you about them, in no particular order.
The Boardwalk
It's certainly not the longest boardwalk in the world, even paling in comparison to the much longer one just to the south in Ocean City, Maryland.
But good things come in small packages and Rehoboth Beach's boardwalk has been and will continue to be a main draw for residents and visitors alike.
The one-mile stretch of boards is centered at the end of Rehoboth Avenue, the main road travelling east and west in the "Nation's Summer Capital."
No trip to Rehoboth Beach is complete without a visit to the boardwalk. So grab a slice of pizza at Grotto's, enjoy the rides at Funland and pop in the many shops that line the famed Rehoboth Beach Boardwalk.
And speaking of Funland...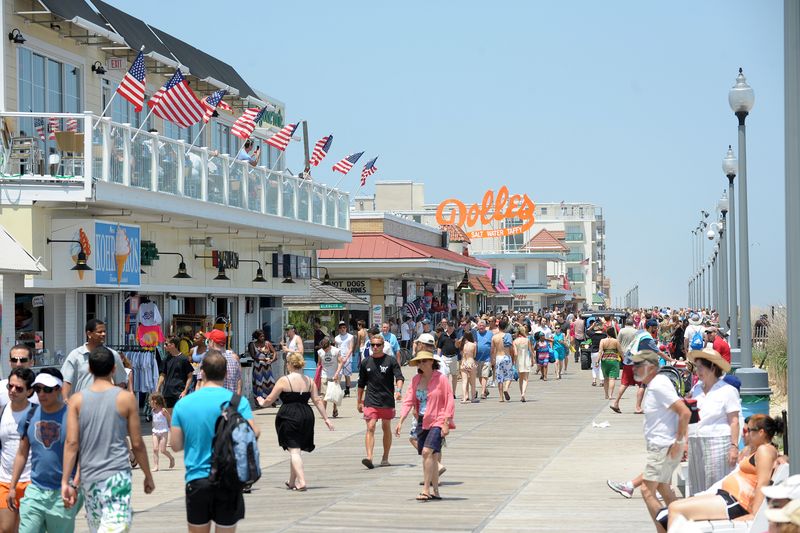 Funland
Nice lead-in, right? There's no disputing the fact that the main draw on the Rehoboth Beach Boardwalk is the popular Funland amusement park.
A tradition for generations of families, including many of us who work at the Oldfather Group, Rehoboth Beach just wouldn't be the same without Funland.
Your kids can ride the same rides you did when you were knee high to a grasshopper, and likely the very same ones your parents and grandparents did before you. There are rides for toddlers all the way up to the more adrenaline pumping adventures in the outdoor areas on the park.
And don't forget the wide selection of games! I mean, is any trip to the Rehoboth Beach Boardwalk complete without a stuffed toy won at Skee-Ball or Whack-A-Mole?
We think not!
The Jolly Trolley
Is there any better way to get around your favorite summertime playground than by using the traditional Jolly Trolley system?
Park your car and easily navigate Delaware's most popular resort via the area's most unique transporation system.
Rates are pretty reasonable, especially when you factor in not having to pay for any parking meters. But even if it's not summer time and you're heading into Rehoboth for some tax-free shopping or to enjoy a fall festival, the Jolly Trolley is a safe, enjoyable and "jolly" way to get around town.
We put it on our list today because it truly is one of those Rehoboth Beach experiences everyone should try at least once. Try it and see for yourself!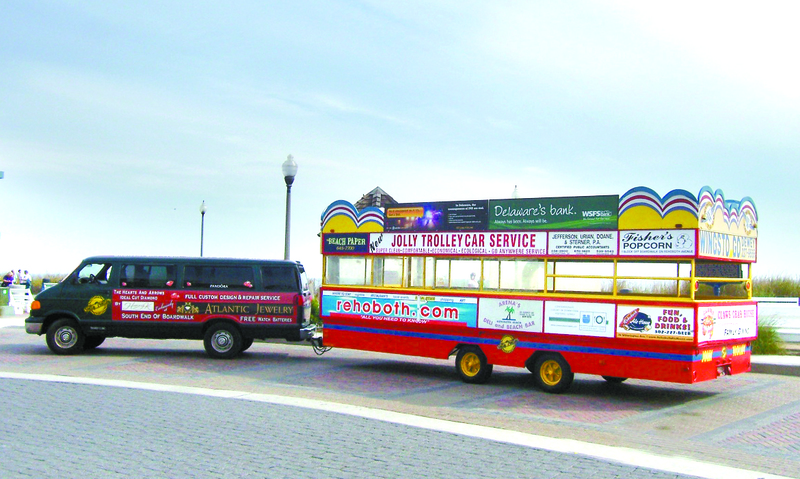 Locally Owned Restaurants
Other than the beach and the taxes, this consistently ranks as one of the top attractions and reasons for living at least part-time in Rehoboth Beach.
Dubbed the "Culinary Coast" by tourism officials several years ago, Rehoboth Beach overflows with small and popular restaurants where the owners are generally in the kitchen whipping up the day's specials.
Particularly downtown on Wilmington and Baltimore Avenues, these local treasures are sure to be one of the highlights of any trip to beautiful Rehoboth Beach.
Do a quick Google search to find one that serves the kind of food you like and then head out for a great meal downtown.
We have our favorites, but we'll leave the searching and the eating up to you. Just be sure to go hungry!
Tax-Free Shopping
Technically, this is unique to all of Delaware. But since Rehoboth Beach has such great shopping options, both on Route 1 and downtown, we're including it on our "can't miss" list here today.
From the three different locations of Tanger Outlets on Route 1, to the mom and pop owned stores that line Rehoboth Avenue and other areas of downtown, can you really visit the beach and not do a little shopping?
There may be malls and larger shopping outlets in other areas of Delaware, but the choices in Rehoboth are unique and plentiful.
If you don't like leaving the beach area on your next trip to town, that's fine. Just wait for a rainy day and then shop to your heart's content.
You never know what corner that true Rehoboth Beach gem might be around.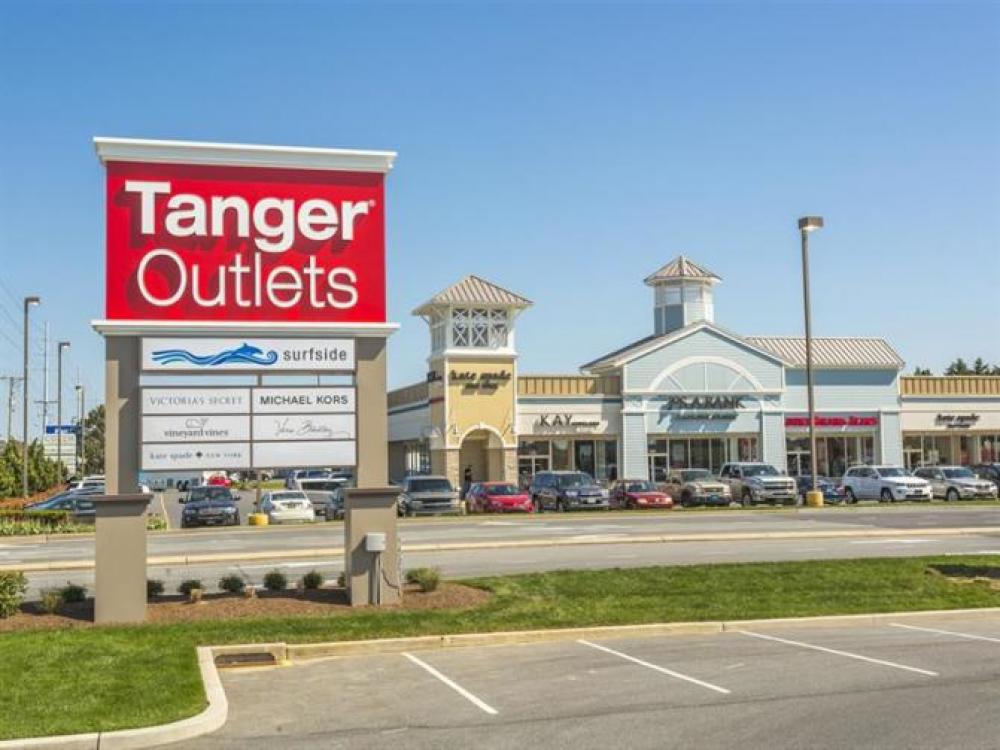 Sea Witch Festival
We've devoted the final two "can't miss" items on our list to two of the city's biggest and most well known annual festivals, one that's held during the region's fall festival season and one, surpisingly, that occurs during the dead of winter.
We begin with the largest annual event of the Rehoboth Beach-Dewey Beach Chamber of Commerce, and that's the fun and wildly popular Sea Witch Festival that's held every October.
Formally known as the Sea Witch Halloween & Fiddler's Festival, this signature event is a couple of decades old now and is highlighted by the region's largest annual parade that meanders along Rehoboth Avenue on the Saturday of the event.
Games on the beach, a festive pet parade on the boardwalk, a Sea Witch Hunt, trick-or-treating and a whole lot of other fun things also take place during the festival, which is generally held the weekend before Halloween.
Is it a "can't miss" event in Rehoboth Beach? You bet it is!
Polar Bear Plunge
Whether you're brave enough to actually take the plunge or not, you simply can't miss the festive atmosphere and insane dash to the water that highlight the Polar Bear Plunge in early February.
The main annual fundraiser for Special Olympics Delaware, this mid-winter event really becomes a festive environment and is the highlight of the cold weather months in downtown Rehoboth Beach.
If you feel brave enough to jump into the icy cold water, then this is the place for you. But even if you don't and just want to get in on all the fun, there's perhaps no better place to do a little people watching during the wintertime.
Trust us when we say that it's a day you won't soon forget!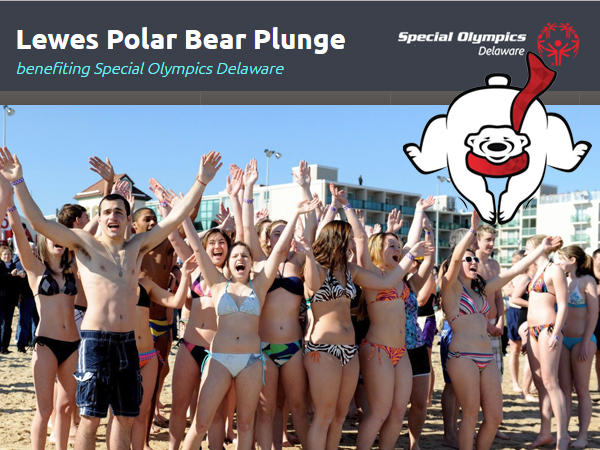 There are literally hundreds of great reasons to visit beautiful Rehoboth Beach, Delaware, but the ones above are definitely seven of our "can't miss" choices in the state's most popular coastal resort.
To learn more about Rehoboth Beach and the rest of Delaware and Maryland's coastal region, call the Oldfather Group today at 302-260-2000 to set up your own private tour with a member of our top selling sales team.
We look forward to meeting you soon!