Rehoboth Beach Cost of Living: Rehoboth Beach, DE Living Expenses Guide
Posted by Dustin Oldfather on Wednesday, April 6, 2022 at 1:07 PM
By Dustin Oldfather / April 6, 2022
Comment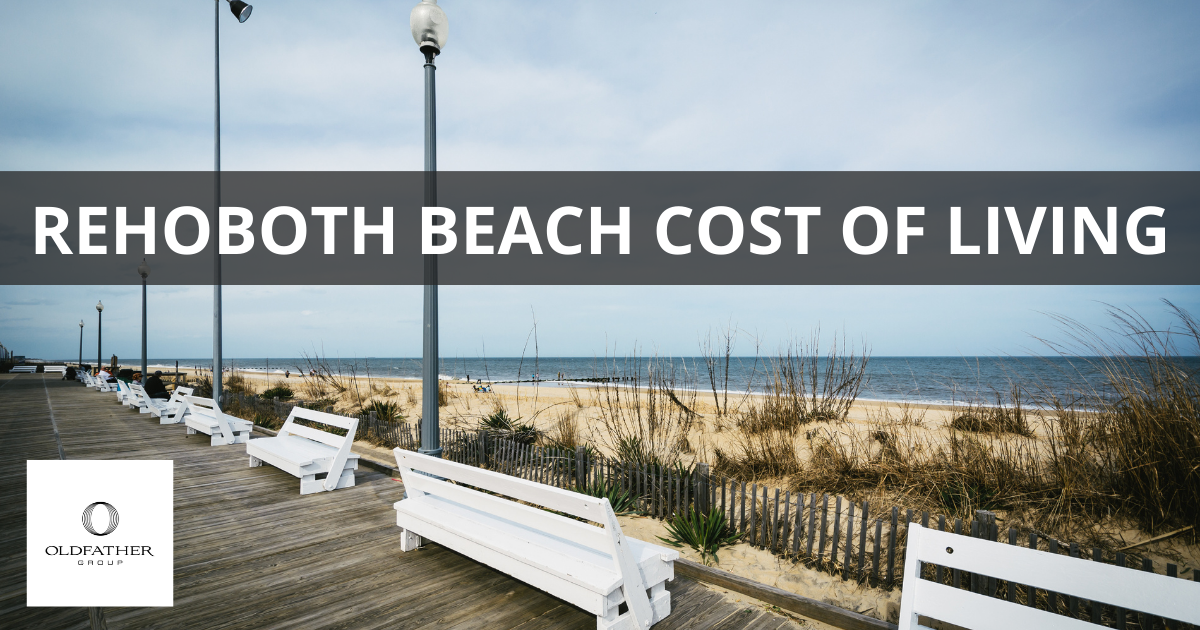 What Does it Cost to Live in Rehoboth Beach?
Rehoboth Beach is a tourist town in Delaware on the coast of the Atlantic, founded in 1873. Although the population is only about 1,636 as of 2022, the summer tourist season can see the numbers swell by more than 25,000. With proximity to Washington, D.C., Rehoboth Beach is called the Nation's Summer Capital.
The overall cost of living in Rehoboth Beach is 150.8 on a scale where 100 represents the average U.S. city. That means it would take about $151 to buy the same amount of goods and services as $100 in other typical communities. As a comparison, the cost of living in Delaware's entire state is 102.7, making the city one of the more expensive areas. However, the home appreciation rate for the last decade has been negative at -3.2%. Overall costs are expected to rise only modestly in the immediate future.
Here are some more things to consider about the cost of living in Rehoboth Beach, Delaware.
Housing Expenses in Rehoboth Beach
Housing is one of the largest expenses within the average budget. New residents to Rehoboth Beach will find housing-related expenses about 161% more costly than the average community. The median home cost for the city is $605,000, much more than the typical U.S. median of $232,000. However, the median home cost for the state is only $700 more expensive than the U.S. median. Those on a stricter budget wishing to live in the area could likely find a cost-friendly neighborhood nearby.
Median Home Price in Rehoboth Beach
While Rehoboth Beach is not large enough for traditional neighborhoods, home prices throughout the region change enough for comparisons. The median cost for Dewey Beach homes is about $816,000. Similarly, homes in the Bethany Beach area have a median of $680,000. Many of these domiciles are waterfront homes, which often draw a premium.
Homes in Lewes go for around $425,000, which is slightly more expensive than Selbyville's median of $412,000. For those most concerned with price, the most affordable options might be in Milford at $250,000 and Georgetown at $255,000.
Median Rental Expenses in Rehoboth Beach
The relative cost of rentals in Rehoboth Beach for the community depends on the size of the house or apartment rented. Smaller domiciles are more affordable than in the state and country as a whole. However, rents for larger units were more costly than the state and country averages. In all cases, moving out to the greater Salisbury Metro area was a way to save money on renting costs.
A studio apartment in Rehoboth Beach could require about $790 per month, around $31 more affordable than the U.S. average. Renting a one-bedroom apartment inside the community costs about $910 each month, which falls within $20 of costs in the metro, state, and nation. Costs for a two-bedroom were $1,180 per month, $32 more affordable than the U.S. average and $67 over the regional average.
Three-bedroom costs were $1,700 per month, more than $160 over the national average. Moving to the suburbs for a three-bedroom can save you over $200. Finally, four-bedroom rentals might cost $1,930. Moving to the outskirts of the community may only save you about $28 in this case.
Cost of Utilities in Rehoboth Beach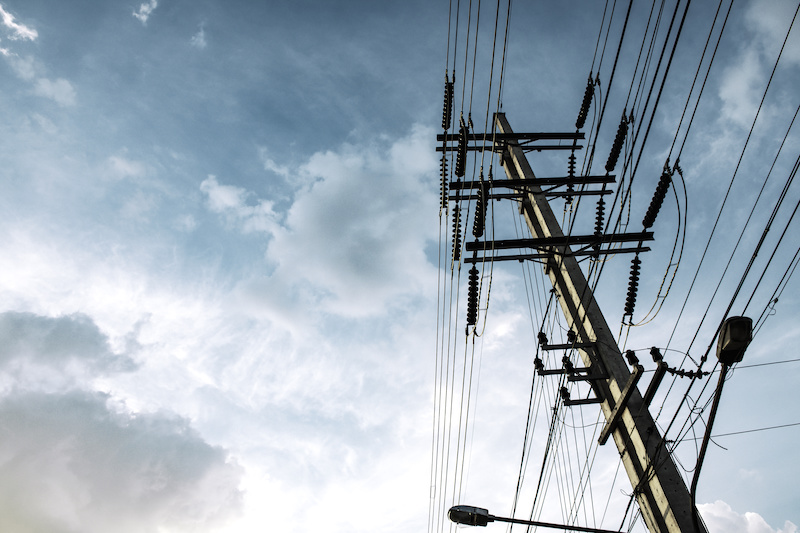 Despite the overall cost of living being greater than average, the cost levels for utilities are roughly the same as can be found everywhere else. In fact, utility costs in Rehoboth Beach are only about 1.1% more costly. It would only take about $101 to purchase the same heating and cooling as $100 in the typical community. Interestingly, the same bills for the state of Delaware are 5.2% more expensive.
The average rates for electricity in Delaware are about 13.65¢/kWh, 14.9% greater than the U.S. average rate, making the state rank 26th in the nation. With this rate, the average monthly bill for electricity in residential areas is about $128.
As for other costs, the average phone bill in the area is about $187 each month. Expenses related to internet service were about $67 monthly. Obviously, both of these bills vary greatly based on the plan, with options available for those that need to save money.
Another expense that can change based on the plan is home insurance. Homeowners with more expensive homes will have costlier premiums and higher deductibles. However, renters or those with less extravagant abodes may have much more affordable monthly bills. On average, homeowners in Delaware can expect to pay about $589 for coverage on a $250,000 home.
Food Costs in Rehoboth Beach
Food is one of the more important components of a budget. While some may adjust food intake to save costs, others may be more interested in eating outside the home, such as having meals with friends at restaurants. In any case, it's important to budget for food that meets your lifestyle and health needs.
Cost of Groceries
Overall, grocery costs in the Rehoboth Beach community are 14.9% higher than the average community. Those concerned with the cost of groceries do have options for saving money. For example, farmers markets are often great places to get high-quality natural items. National chains like Walmart and Target are also known for offering many food items at discounted prices. Regardless of grocery store prices, it's still generally a more affordable option than restaurants.
Grocery costs for a breakfast omelet and fried potatoes in Rehoboth Beach may run $2.08 for a carton of eggs, $2.57 per kilogram of onions, $3.23 per kilogram of tomatoes, $9.7 for local cheese, and $2.78 for a kilogram of potatoes. Mash the rest of the potatoes for dinner and add a kilogram of chicken breasts for $7.78.
Average Restaurant Costs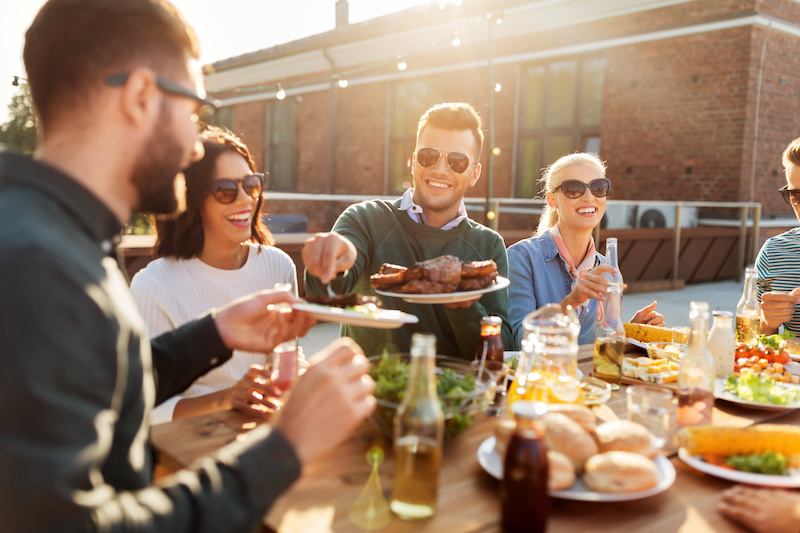 As for the costs of eating out, grab a quick fast food meal for lunch at $6.33. Enjoy a sit-down meal for brunch at about $12.50. Planning a date night on a budget? A two-person meal at a mid-range restaurant might cost about $48.33 for a three-course dinner. Or grab a cappuccino on the way to work in the morning for $3.78.
One great thing about living in New England specifically is the seafood. Visit The Crab House Rehoboth and start with $17 Loaded Crab Fries featuring potato fries with Maryland blue crab, cheese, and bacon. Order the $36 Boil Feast, including shrimp, mussels, sausage, red potatoes, and corn on the cob.
Transportation in Rehoboth Beach
New residents can save money on transportation costs because they are only about 87% of the average costs for the country. Despite the city's small size, the average commute time is only slightly shorter than the U.S. standard of 26.4 minutes. It takes Rehoboth Beach residents about 25.4 minutes to get to work. A fortunate quarter of the population has a commute under 10 minutes.
However, the community is still a driving culture, with 69.2% of people driving to work alone. The second-largest segment works from home. Nearly 12% of commuters walk to work. The city does not have a local transportation system that operates year-round.
Drivers will pay about $4.69 for a gallon of gas. Those owning cars will also pay about $787 for bare-minimum auto insurance coverage and $1,775 for fuller coverage. However, these rates can change based on the age and record of the driver and the type of vehicle. Commuters working in high-traffic areas during the tourism season may also need to pay extra money for parking. Depending on the residence and work location, the Lewes Park and Ride shuttle may be an option at $10 per day.
Health Care Costs in Rehoboth Beach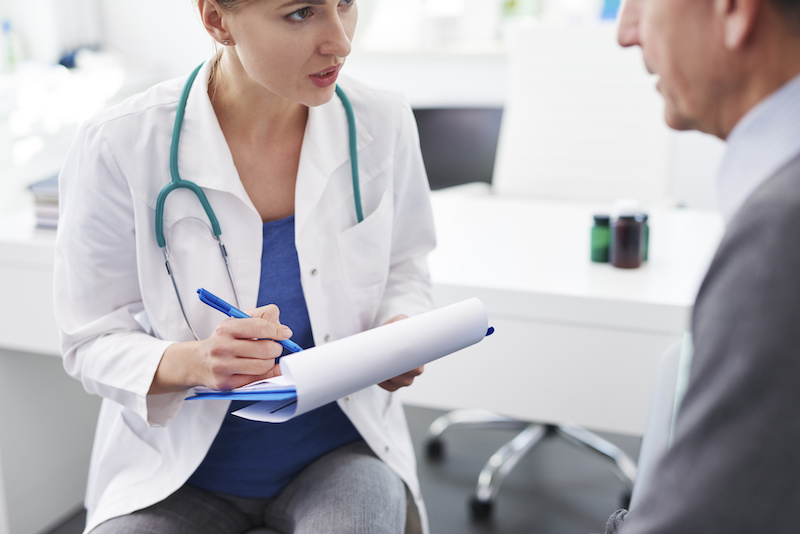 The average resident of Delaware paid a monthly premium of $668 for health insurance in 2020. However, that number was reduced to an average of $192 each month following an income-based tax credit. Individual doctor's visits in the area might cost about $111.15. A regular dental checkup can run $95.49 before any oral operations. Getting a glasses prescription checked may cost about $104.15 at the optometrist. The average resident paid about $442.76 in prescription costs.
However, these costs may not be the only health-related expenses. Residents with furry friends might pay about $56.77 for regular checkups with the local vet's office.
Child Care Costs in Rehoboth Beach
Parents may also find the costs of child care to be a major part of the financial picture. A kid old enough for private preschool can cost parents around $801 per month. Sending a child to a primary school using the international standards can require about $16,850 for a full year.
The average annual cost of infant care in Sussex County was $8,689 in 2019. Rather than pay a similar rate for every child, many parents opt to bring a childcare provider into their own homes. Not only can this save on daycare costs for multiple children, but it can also save time commuting. Hiring an in-home nanny in Rehoboth Beach might cost anywhere from $10-$35+ per hour.
Rehoboth Beach Entertainment Expenses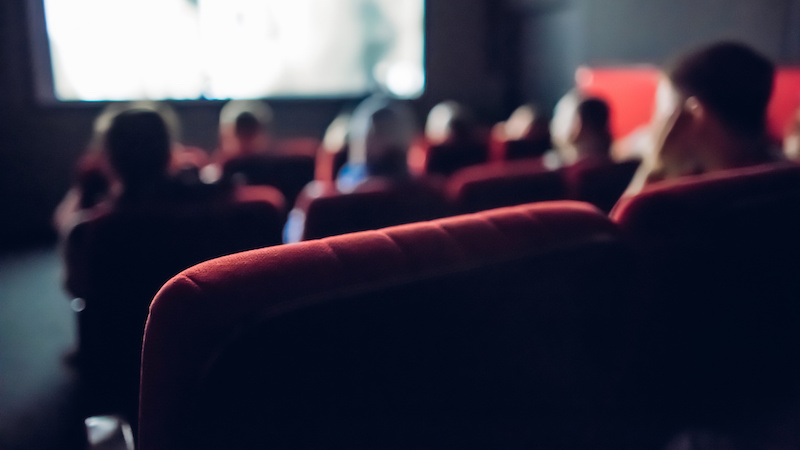 No matter the other details of a budget, entertainment expenses are an important determinant of the quality of life in an area.Because there is no sales tax rate in Rehoboth Beach, people will save money in that regard. Residents and visitors can avoid spending money with free activities such as taking a walk on the boardwalk or taking in a free concert on the beach.
Membership to a monthly fitness club will cost residents about $20 per month, and renting a tennis court for an hour could cost $10. Moviegoers may find tickets at $11 a seat for a decent-quality cinema. A ride pass for the Funland Rehoboth theme park will cost about $20 for adults. Visiting a Delaware state park will cost $4 for landlocked areas and $5 for oceanfront places. Residents may consider buying a yearly pass for only $35.
Average Salaries in Rehoboth Beach
The final cost of living consideration is salary. Understanding economic statistics related to income can provide insight into the expected lifestyle and impact of prices. That being said, the average salary in Rehoboth Beach is $59,278 each year.
The unemployment rate for the city is 6.4%, which is slightly higher than the national level of 6.0%.
Job market growth over the next decade is expected to be higher than the national level, at 37.5% vs. 33.5%.
The median household income for the community is $114,583, much higher than the U.S. average of $67,521. The number is balanced by the income tax rate for the city, 6.6%, 2% greater than the national average.
The minimum wage for Delaware is $10.50.
As for the salaries of some specific positions, the average judge within the community makes $183,909. Pharmacists earn among the highest wages at $152,621. Personal trainers can pick up about $68,214 a year to keep people in shape. Bartenders can keep the fun rolling at $24,330 - plus tips.
Additional Considerations for Living in Rehoboth Beach
Understanding the economic layout is just part of the journey to a decision. There's a reason that many choose to live in Rehoboth Beach year-round. The scenery is beautiful, making it a great place to call home—and it might be the best potential home for you.
If you're looking for a place in Rehoboth Beach to call your own, contact The Oldfather Group of Compass RE at 302-202-9855 to get in touch with Rehoboth Beach real estate agents who can help you find your perfect beachside home today.