Rehoboth Beach Economy: Top Industries, Biggest Employers, & Business Opportunities
Posted by Dustin Oldfather on Wednesday, June 16, 2021 at 8:15 AM
By Dustin Oldfather / June 16, 2021
Comment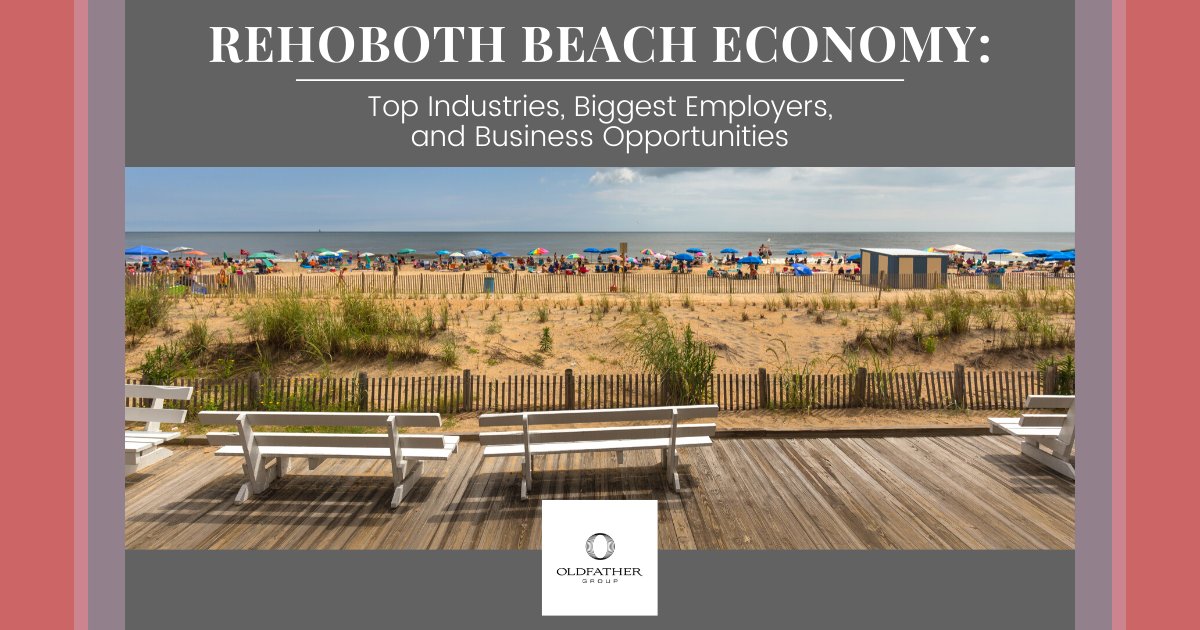 Rehoboth Beach is a beautiful oceanside city with spectacular waterfront homes and condos. The dining and nightlife alone are enough to keep its population of around 1,600 residents happy throughout the year—and entertain the tens of thousands of visitors who flock to it in the summer. However, there are a plethora of other activities as well. Walking the shore, biking around lighthouses, and walking dogs through sand dunes are just some of the outdoor activities Rehoboth Beach has to offer. Combine that with seaside open-air shopping malls, and one would be hard-pressed to imagine a home more idyllic.
But before anyone decides to move to Rehoboth Beach—or any other community—they need to understand the city's economic layout. This can help identify economic opportunities and help one understand if the Rehoboth Beach community is the right fit for them. Read on to discover more important things to know about Rehoboth Beach's economy.
Rehoboth Beach Industries
Even with such a small population, it may be surprising to hear that only around 560 employees work in Rehoboth Beach. Despite the small size, however, Rehoboth Beach does have a few particular industries that stand out as the largest.
The first category of large industries is the professional, scientific, & technical services industry. At least 100 residents work in one of these fields. The second-largest category is administrative, support, and waste management services. Over 60 individuals are employed in this industry. The third-largest industry is educational services, with more than 55 residents having a career in this industry.
In addition to having larger industries, Rehoboth Beach has several specialized industries as well. The real estate, rental, and leasing industry is more than four and a half times larger than one might expect in a city of this size. Additionally, the administrative, support, and waste management services industry and the professional, scientific, and technical services industry are 2.6 and 2.51 times larger than expected, respectively.
Of the industries in Rehoboth Beach, there are three that stand out as the highest paying. The first is the finance and insurance industry, with a median salary of $250,000. Next is construction, which offers a median salary of $155,900. Last but certainly not least is the real estate, rental, and leasing industry, boasting a median salary of $155,800.
Top Industries in Rehoboth Beach
Professional, scientific, and technical services
Administrative, support, and waste management services
Educational services
Top Employers in Rehoboth Beach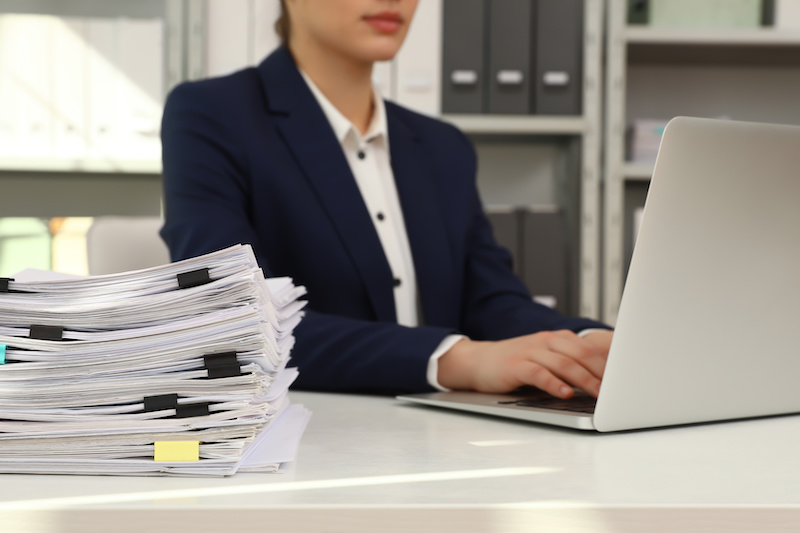 Along the beachside restaurants, bars, and elements catering to the seasonal population, there are many top employers in Rehoboth Beach.
The first is M&T Bank, which serves the financial industry. While the bank prides itself on its commercial services, it also provides community-focused banking as well.
Delaware Technical & Community College is another large employer. DTCC allows students to obtain technical degrees and their Associate's degrees at a lower cost without sacrificing the quality of a student's education.
The University of Delaware is the second-largest education employer in Rehoboth Beach. Students seeking four-year or higher education degrees will find a range of programs to suit their needs.
NRG Energy provides power and energy solutions to clients across Delaware.
Finally, eXp Realty is the largest real estate office in Rehoboth Beach. This cloud-based brokerage helps agents, buyers, and sellers complete their real estate transactions with ease.
Additional Large Companies in Rehoboth Beach
Merck
State of Delaware
Exelon
Wawa
Hyatt
BAYADA Home Health Care
Marriott International
Information via Glassdoor.com
Rehoboth Beach Economy Facts & Figures
The economy in Rehoboth Beach is average when compared to the rest of the United States. The job market has seen a 1.3% growth over the last year. Over the next decade, the expected growth is 37.5%. Compared to the United States average of over 33.5%, Rehoboth Beach is expected to grow 4% more.
Unemployment in Rehoboth Beach is slightly higher than the U.S. average of 6% but by less than half a percent.
Those who like to shop until they drop will be overjoyed to hear there's a 0% sales tax rate in Rehoboth Beach. Compared to the United States average of 7.3%, that's a boon. However, prospective residents should know the income tax in Rehoboth Beach is 6.6%, whereas the nation's average is only 4.6%.
The most common jobs held by residents vary slightly from the largest industries. This is because some residents choose to work outside of the city limits. Management occupations are the most common, with 118 residents reporting this as their primary employment. Next is sales, which employs 80 residents. Finally, business and financial operations employ 75 residents annually.
Concerning the highest-paid jobs of Rehoboth Beach residents working both within and outside of the city limits, the first is computer, engineering, and science occupations. These residents earn over $250,000 on average annually. Next is legal occupations, which also exceed an average of $250,000 annually. Lastly, management occupations earn residents an average of more than $194,000 annually.
Finally, the number of legal occupations is almost four times higher than what might be expected based on city size. Business and financial operations exceed expectations by 2.5 times. To conclude, life, physical science, and social science positions employ slightly more than twice the number of residents than one might expect.
Discover Rehoboth Beach
The raw economic data of Rehoboth Beach shows the economy is average and moving in a slightly faster growth compared to the rest of the nation. However, it's important to look beyond the numbers alone. What the community can offer during day-to-day life is just as important as a good economy. Rehoboth Beach may be the right answer for those looking to have access to the Atlantic Ocean, world-renowned dining, exciting nightlife, and outdoor activities. It keeps the magic alive and avoids creating too many tourist traps that bore locals. With the positive economy and numerous amenities, one might see themselves calling Rehoboth Beach home.
If you're looking for a place in Rehoboth Beach to call your own, contact The Oldfather Group of Compass RE at 302-202-9855 to get in touch with Rehoboth Beach real estate agents who can help you find your perfect beachside home today.