Screams at the Beach - Spawning Nightmares in Southern Delaware Since 2011
Posted by Dustin Oldfather on Thursday, September 28, 2017 at 6:17 PM
By Dustin Oldfather / September 28, 2017
Comment
Everyone has a favorite holiday, right?
If there's young children at home, chances are pretty good that Christmas is one of the highlights of your year. If you're a die hard romantic, then you're probably the first one in line at the florist on Feb. 14. And if you love nothing more than enjoying a bountiful feast and a full-day of nonstop football, then there's no better day on the calendar than Thanksgiving.
But for Screams at the Beach Manager Angela Colone and her misfit gang of psycho clowns, flesh-eating zombies, chain-wielding maniacs and bloodied corpses, the 364 days a year simply lead up to the best one of them all - and that's Halloween!
Now in it's seventh year, the award-winning haunted attraction between Georgetown and Lewes welcomes thousands of visitors every fall and promises new haunts and a fresh batch of surprises each and every season.
It's also locally owned and operated, which allows us to profile all of the spine-tingling action here in our continuing series of southern Delaware business features.
Now, before we get any further into our writeup, we want to show you a short video shot by Oldfather Group Director of Creative Content Jordan Gibson, who recently spend a few hours with the attraction's impressive brood of "scareactors."
But we do want to warn you first. While the video isn't too over the top, there are a few clips that could affect young children in a negative way. So if you're a parent, it's a good idea to watch it first and then determine if it's something the young ones can handle viewing.
Okay, here's Angela to tell you a little more about southern Delaware's own "Screams at the Beach" haunted attraction.
A self-proclaimed "horror fanatic," Angela has been involved with Screams at the Beach since it's inception. Truth be told, she was an actor during the attraction's inaugural year in 2010, when it was known as "All Hallows Revenge."
She completely embraced her character and did such a memorable job of scaring people that they asked her back the following year, and the transition to "Screams at the Beach" began.
Today, she literally thinks about the best ways of scaring people 12 months a year. She watches movies, reads articles, talks with other like-minded people and even visits other attractions.
Anything to get new and innovative ideas for what has really become one of her life's passions - and that's scaring the daylights out of people any chance she gets.
"Each year, we try to get a little more extreme and do whatever we can to give people a unique experience and something that they're going to remember forever," Colone reveals. "We work really hard to make the sets seem very real. We want people to feel like they're walking into their very own horror movie when they visit Screams at the Beach."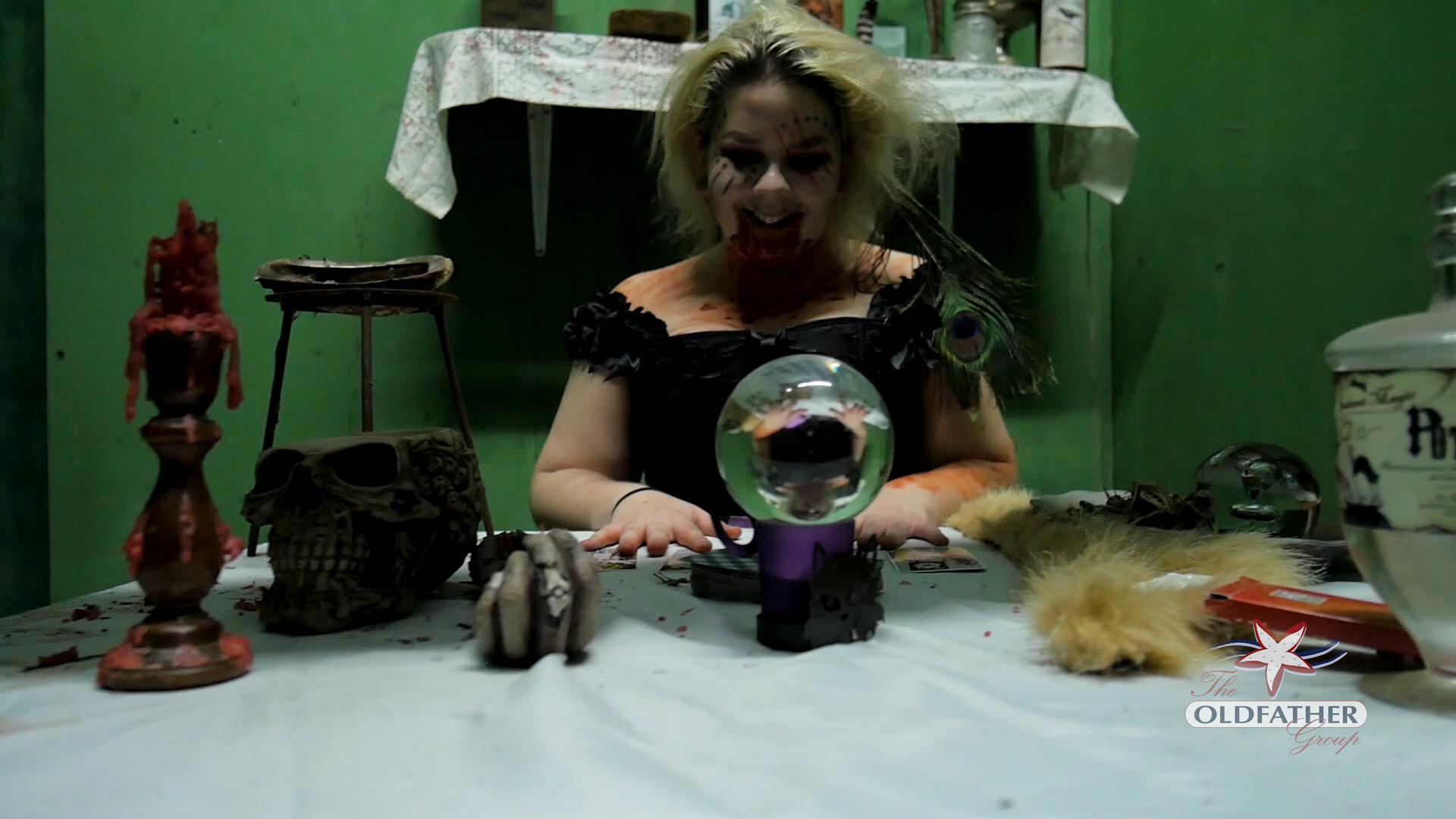 One of the ways Colone and her crew does that is by making things as realistic as possible. This includes several methods, from importing unpleasant odors that smell of vomit and feces in the appropriate places, allowing visitors to incorporate themselves into different rooms and themes and even utilizing perhaps a dead rat or squirrel into the on-site landscaping.
It all adds to the realistic nature of the attraction, which is one of the reasons why "Screams at the Beach" has won multiple regional and national awards, including earning the second spot on HauntRater's annual list of the "scariest haunts in America."
"I personally take a great deal of pride in taking something that I've been thinking about and bringing it to life," Colone admits. "I have an entire team here that feels the same way, and we love sharing that with people. We have a dysfunctional family, but we definitely put the functional in dysfunctional."
"Screams at the Beach" is currently made up of nine separate haunts, most of which are included with the regular admission price (Zombie Paintball and the two escape rooms are not). The individual haunts are...
Prison of the Plague
Escape Room Kitchen
Escape Room Underground
Zombie Paintball
Cemetery of Sorrows
House of Hallows
Escape the Crimson Woods
Abomination Acres
Pandemonium
At least one of these haunts (Angela won't reveal which one) will include a circus themed room, which is where most of the psycho clowns will be congregating. Always a fan favorite, the clowns do a good job of interacting with those who come to be scared - and really, shouldn't that be everybody?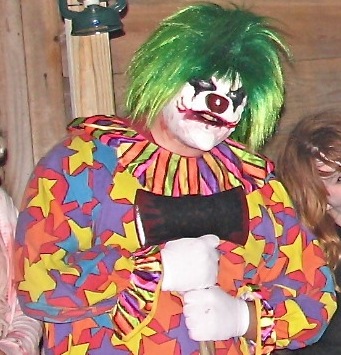 While "All Hallows," the town square that serves as the centerpiece of the attraction, and the surrounding haunts are filled with more than 100 colorful and unforgettable characters, Colone herself plays the same tortured soul she has since the beginning.
She says of her on-site persona, who never fails to frighten her visitors: "I've really become Eleanor Teller over the years, there's no doubt about that. She's been haunted by the hallow and is really a sad spirit who went crazy. You never know where you might find Eleanor, but you won't forget her once you've seen her."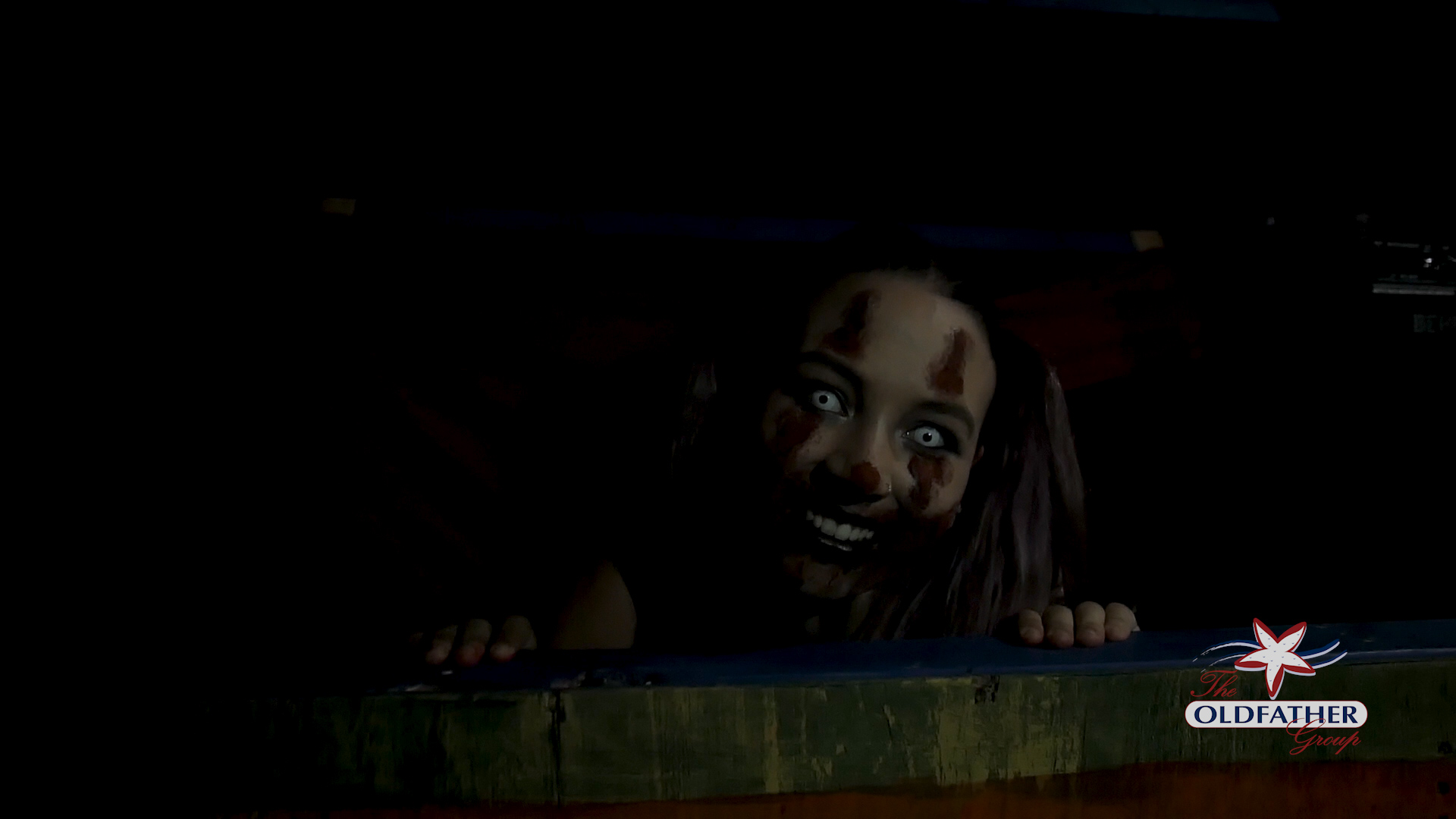 Featuring "10 Nights of Terror," the 2017 version of "Screams at the Beach" kicks off on Friday, Sept. 29, and will run every Friday and Saturday night through Saturday, Oct. 28. Tickets can either be purchased online HERE, or at the ticket booth on the grounds of Sports at the Beach.
The complex is located about three miles east of the Georgetown Circle on Route 404. Just look for the hearse sitting on the side of the road, and make your way back to the ticket booth located in one of the parking lots.
Simply buy your tickets and jump on the wagon that will take you back to the town of "All Hallows" and an experience you surely won't soon forget.
One Final Note: This attraction can be incredibly frightening and IS NOT suitable for young children under the age of 13.