Some of Coastal Delaware's Finest Luxury Hotels
Posted by Dustin Oldfather on Wednesday, November 9, 2022 at 8:39 AM
By Dustin Oldfather / November 9, 2022
Comment
Even if you live – or hope to live – in one of coastal Delaware's finest beach homes, sometimes grabbing that special someone and heading out for a night on the town is something that just has to be done. Even better – not having to worry about heading home at the end of the night.
And when you decide to do just that, we know you want the best the area has to offer in the way of amenities. So we've compiled a list of a half-dozen Delaware beach hotels to choose from when you want to escape your everyday world and shake things up a bit.
And these are not your normal, run-of-the-mill, cookie cutter chain hotels either, but rather ones with a good deal of character that promise to treat you like a VIP for the length of your stay.
The places that made our list are much more than simply a place to lay your tired head at the end of the day. These hotels come with fine dining, spas and many other extras.
So take a look and find your top choice today. And have a great time…
Bellmoor Inn & Spa (Rehoboth Beach): One of the resort's most luxurious destinations is the Bellmoor Inn & Spa, where you're sure to be treated as a VIP during each and every stay. Located on Christian Street in the heart of Rehoboth Beach, the Bellmoor is the ideal lodging option for family vacations, romantic weekend getaways and corporate retreats. The Inn features a unique flair that includes a relaxing library filled with books and games, and also boasts one of the resort's finest day spas. The Spa at the Bellmoor includes a relaxing sun terrace, swimming pools and gardens, as well as a variety of skin and body treatments. Other amenities include a hot tub, a fitness center, a shuttle to and from the beach and free charging stations if you happen to be driving an electric vehicle. Visit www.thebellmoor.com for more information.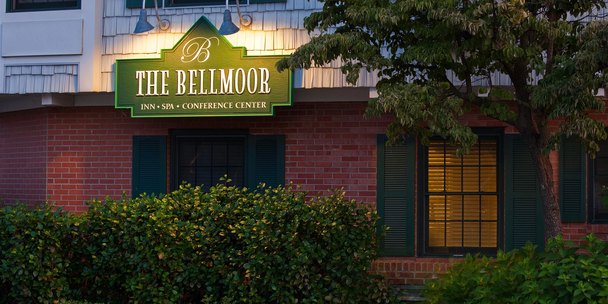 Boardwalk Plaza (Rehoboth Beach): The Victorian charm of the Boardwalk Plaza Hotel in Rehoboth Beach awaits you any time a romantic getaway to the "Nation's Summer Capital" beckons. Family owned and operated, the Boardwalk Plaza offers an experience unlike any other in coastal Delaware, with scores of amenities that aim to make any guest feel special. Features at this award-winning property include a heated indoor/outdoor soaking pool, regularly scheduled afternoon tea, a fitness room, a cozy pub, custom caricatures during the summer season, entertainment and an adults only concierge level that offers extras like turndown service, morning coffee in the garden and use of the hotel's private rooftop sundeck and spa. If you're looking for an extraordinary experience on Rehoboth's famous boardwalk, the Boardwalk Plaza is always a winning choice. Visit www.boardwalkplaza.com for more information.
Hotel Rodney (Lewes): Named for Delaware's most famous historical figure, the quaint Hotel Rodney on historic Second Street in downtown Lewes was built in 1926 and today offers a unique, boutique-like experience near all the action in the "First Town in the First State." An essential part of the charm that is downtown Lewes, the hotel features a fitness center, a modern business center, an elegant lobby with cozy fireplace, bicycles for rent, on-site shopping, a conference room which seats up to 50 and the award-winning Rose & Crown Restaurant. A night at the Hotel Rodney is one you won't soon forget! To learn more, visit www.hotelrodneydelaware.com.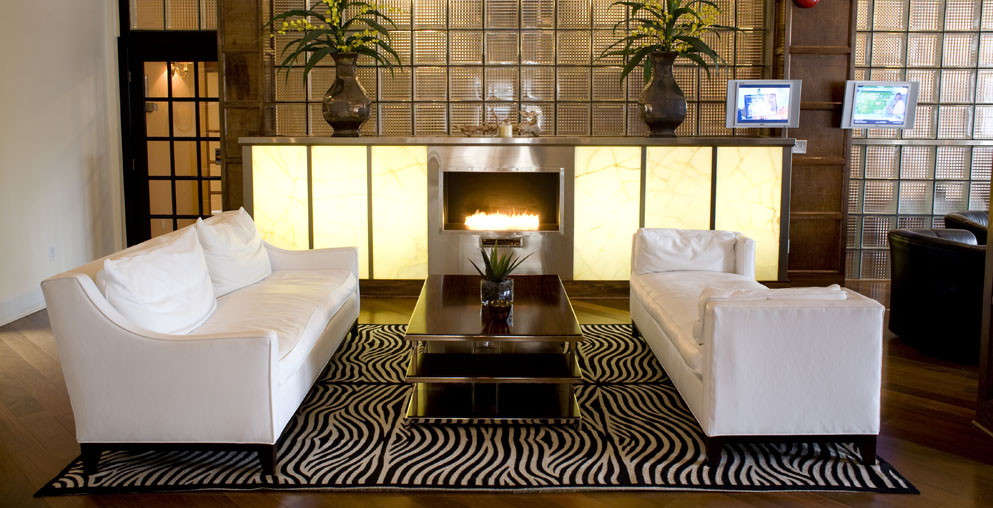 Hotel Blue (Lewes): This upscale, canalfront hotel in Lewes offers the kind of peace and quiet at the beach that is often out of reach. Nestled between the Rehoboth-Lewes Canal and beautiful Lewes Beach, Hotel Blue is locally owned and operated and has a number of amenities for the discerning visitor, including fireplaces in each room, complimentary champagne for extended stays and a unique rooftop pool. There's also an on-site dry sauna, complimentary cappuccino and espresso in the lobby, private balconies and much more at this special boutique hotel in historic Lewes. To learn more about Hotel Blue, visit www.hotelblue.info.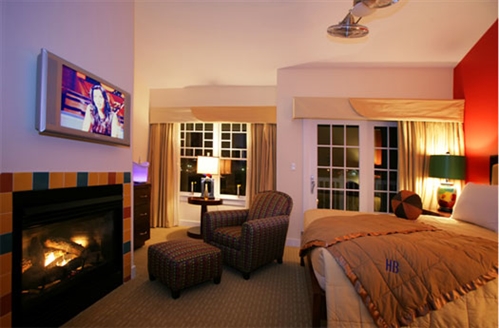 Inn at Canal Square (Lewes): Just across the canal from Hotel Blue rests one of the most striking images of the Lewes waterfront, the spectacular Inn at Canal Square. Most of the 22 rooms at this upscale hotel feature balconies overlooking the Lewes Harbor, but for the ultimate in comfort and luxury at the Inn at Canal Square, check in to one of the hotel's luxury VIP cottage suites. All suites feature spectacular views of the harbor, and also boast fireplaces, dining rooms, living rooms, full kitchens and many other amenities, depending on the type of room. Visit www.theinnatcanalsquare.com for more information on this unique coastal Delaware hotel property.

Hyatt Place (Dewey Beach): A relatively new entrant to the coastal Delaware hotel scene is the fabulous Hyatt Place in Dewey Beach. This hotel doesn't the charm and history that some of the others on our list do, but this modern facility offers many of the amenities that today's discerning guests crave. These include two restaurants that sit almost directly on the picturesque Rehoboth Bay, an indoor heated swimming pool, a fitness center, on-site water sport rentals and much more. So for a fun time at the beach, in an upscale, relaxed atmosphere, try the Hyatt Place Dewey Beach. Visit www.deweybeach.place.hyatt.com for more information.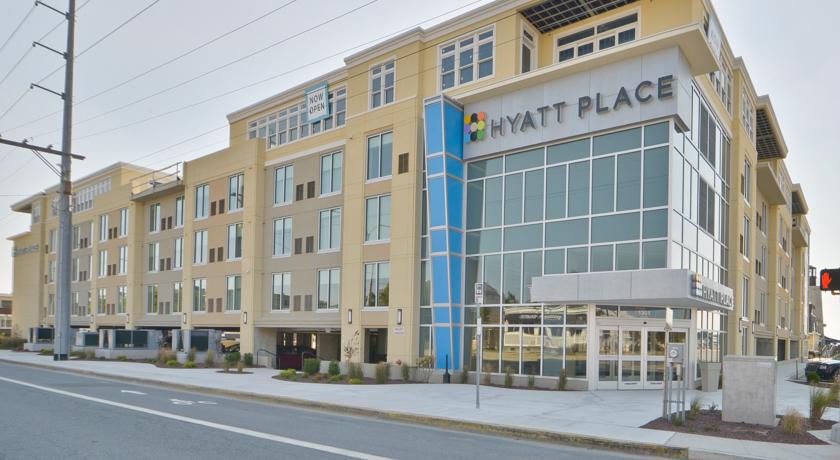 Visit our blog page regularly here on www.luxuryhomesdelaware.com for more information on the fabulous area we call coastal Delaware.
Enjoy it everyday...
Google Reviews

"It's our pleasure to recommend Oldfather Group to anyone wanting to buy or sell their home. Being new to the area and after having an extremely frustrating experience with another reality group in the area, we decided to give Dustin and the Oldfather Group a try. From helping us decide on a listing price, to prescreening buyers, through all the negotiations, and then handling all the legal issues and paperwork our overall experience was excellent. Attention to detail was superb as well as their quick response time to all our questions and concerns. We had an administrative assistant assigned specifically to our contract which helped a lot. Consequently, the settlement was a breeze. Over the years we have used many Realtors and unquestionably the Oldfather Group was the best." -Allen Sangree

"This team has it all. They're professional, knowledgeable and responsive. Looking to buy or sell a home, contact them today!" -Jon Cohen

"If you need to buy or sell, this is the agency to call! We had a very pleasant selling and buying experience with this highly experienced group. Our agent... was innovative, thorough, creative, knowledgeable and professional!!" -Deborah Von Stetten