You're Going To Want To Try These Southern Delaware Delicacies This Summer
Posted by Dustin Oldfather on Thursday, August 4, 2016 at 9:03 AM
By Dustin Oldfather / August 4, 2016
Comment
In past blog posts, both here on luxuryhomesdelaware.com, as well as on theoldfathergroup.com, we've talked many times about our fabulous local restaurants in coastal Delaware. And there are many, to be sure.
If you missed them, please go back and give them a read, especially the one last week on new eateries in coastal Delaware for late 2015 and the first half of 2016. The Delaware coastal region has certainly become quite well known in the mid-Atlantic region of the United States in recent years for it's eclectic restaurant scene, of that there is no doubt.
But that's our fabulous local restaurants, in many cases run by chefs who also own the joints. But what about the food?
Yes, let's talk about the food. Delaware is known for many things in the culinary world, among them the freshest local seafood, chicken aplenty (due to all of the processing plants) and quality local produce. But there are also many things in the First State that are either unique to Delaware or, in some cases, also found in surrounding states.
And that's what we're going to talk about here today. You've probably heard of most of the foods on our list, and more than likely have personally tried many of them.
Unless you're new to the area, in which case you may never have tried a scrapple sandwich, or eaten a farm fresh ice cream cone or enjoyed a package full of apple cider doughnuts.
In that case, have we got some great news for you. Keep reading to learn about 10 food items that are found, sometimes exclusively, in this part of the country.
These are in no particular order, but we bet you're going to be hungry by the time you're done reading through the items on our list. So let's get right to it!
Scrapple. If you've grown up in this area, then chances are pretty good that you've tried scrapple at some point in your life. If you're only visiting or moved here later in life, however, then you may never have had the pleasure. And if you're feeling adventurous and want to give this Delaware delicacy a try, do yourself a favor and don't read the list of ingredients until after you've done so. This is to ensure that you can give it a go with a clear and open mind. Right here in southern Delaware, we have the nationally recognized Apple Scrapple Festival every fall in the town of Bridgeville, where the Ralph and Paul Adams (RAPA) Scrapple Company is located.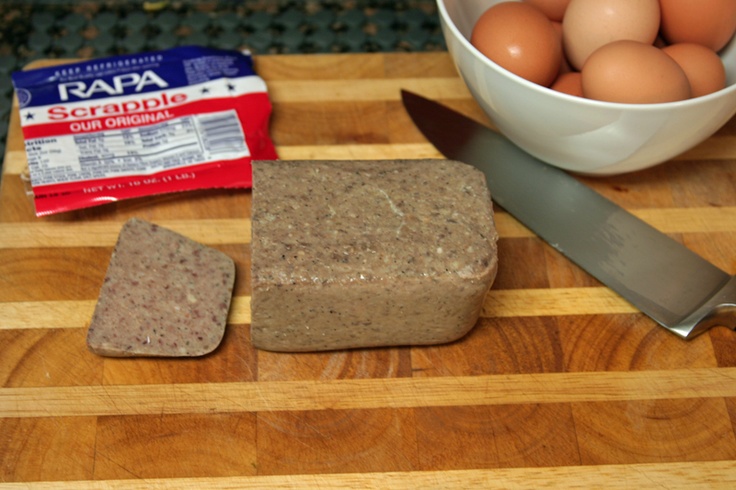 Salt Water Taffy. There are many places in coastal Delaware that make this tasty concoction, among the most popular being Dolle's and Candy Kitchen. Originally made in southern New Jersey, today this mid-Atlantic treat is as well known in Delaware as it is in the Garden State. Contrary to popular belief, the candy does not contain seawater, but it does contain both salt and water. Popular flavors of this time tested local treat include vanilla, lemon, banana and watermelon.
Blue Crabs. Also known as the Chesapeake Blue Crab or the Atlantic Blue Crab, this local seafood delicacy is as delicious as it gets. You haven't lived until you've sat in your back yard with your family and/or friends and worked your way through a bushel of these tasty ocean treats. There are also many crab houses in the area, including some that are all-you-can-eat. So if you love fresh local seafood, sit down for a spell and enjoy as many local blue crabs as you can.
Slippery Dumplings. This is another delicious treat that is synonymous with southern Delaware cuisine. It's one you're surely going to want to try, if you haven't done so already. In a Washington Post article a few years ago, slippery dumplings were described as "one dish that typifies downstate Delaware cuisine." These flat dumplings are completely different from ones you'll find in other parts of the country, and are best enjoyed with some great local poultry. So try some "chicken and dumplings" today at your favorite southern Delaware eatery. Just make sure you come hungry.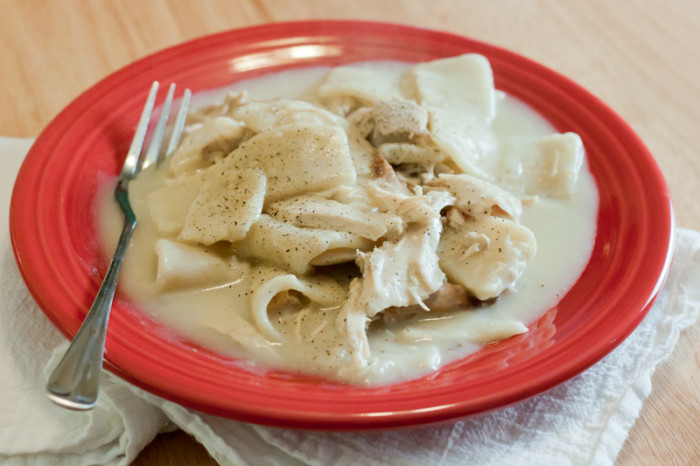 Farm Fresh Ice Cream. We actually wrote a separate blog entry about this particular topic a couple of weeks ago, which you can read HERE. But as a recap, some of our favorite locations for farm fresh ice cream in southern Delaware include Hopkins Farm Creamery just west of Lewes, Vanderwende's outside of Bridgeville on Route 404 and the Frozen Farmer, also in Bridgeville. At each location, you'll get ice cream that can't possibly get any fresher and delicious. In most cases, the cows that provided the milk for these delectable delicacies are actually on the property.
Apple Cider Doughnuts. Now here's something you simply have to try, if you've never done so. Pay a visit to the small store at T.S. Smith & Sons farm in Bridgeville and you'll find small bags filled with apple cider doughnuts that are made right there on the property. If you come at certain times of the day, you can even see them being made in true Krispy Kreme fashion. And truth be told, while they are tasty no matter when you eat them, if you're lucky enough to get them right after they've come out of the cooker, well all the better.

Dogfish Head Beer. Now we realize that there are several craft breweries in southern Delaware, so maybe singling out Dogfish Head was not the best way to go here. But they were the first and they are the most well known, and they are also the largest the area has to offer. If you've never taken a tour of their facility in Milton, you simply must do so. You'll learn more about beer making than you ever thought possible, and enjoy some tasty samples on the house at the end of your tour. Dogfish also has a couple of local eateries on Rehoboth Avenue, where you can sample many different versions of their local craft beers.
Apple Butter. While the tradition of apple butter did not start in Delaware, it's become quite popular in the area due to the amount of farmland, and because of the sheer size of T.S. Smith & Sons apple orchard in Bridgeville. Apple butter is a highly concentrated form of applesauce produced by long, slow cooking of apples with cider or water to a point where the sugar in the apples caramelizes and turns the apple butter a deep brown color. It's delicious spread on rolls and toast and enjoyed with your favorite southern Delaware breakfast.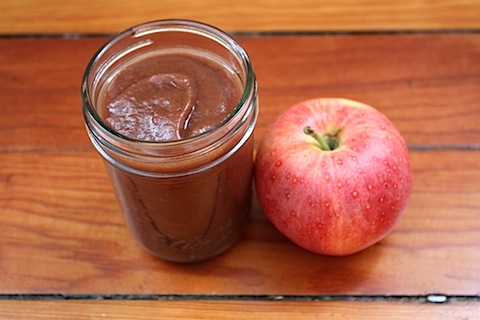 Chipped Beef. Still popular in southern Delaware, chipped beef is thinly sliced or pressed salted and dried beef. In reality, it's enjoyed in many areas of the country and is even used to feed members of the United States military. But it also continues to have a foothold in southern Delaware in many restaurants that offer so-called "comfort food." If you haven't eaten chipped beef before, it's worth giving it a try. Who knows? You may like it.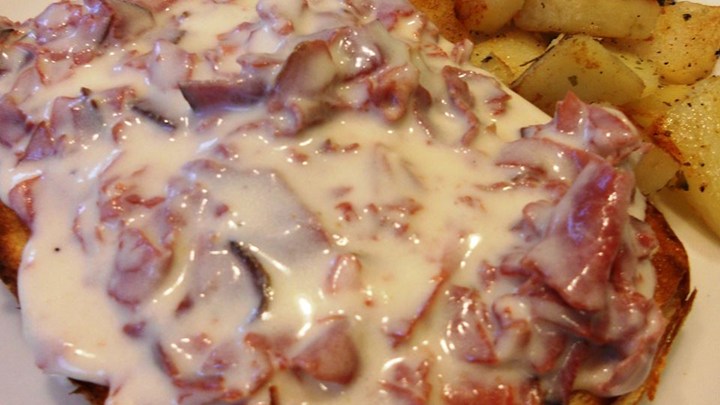 Sweet Corn. Okay, we know that sweet corn is grown in many parts of the country. But let's be honest, it doesn't get any sweeter and more delicious than it does right here in southern Delaware. Drive around the area in the summer months, especially on the western half of the county, and you're sure to pass farm after farm after farm featuring countless acres of this delicious form of local produce. You can only enjoy it for a couple months out of the year, though, so be sure to make the most of it while you can.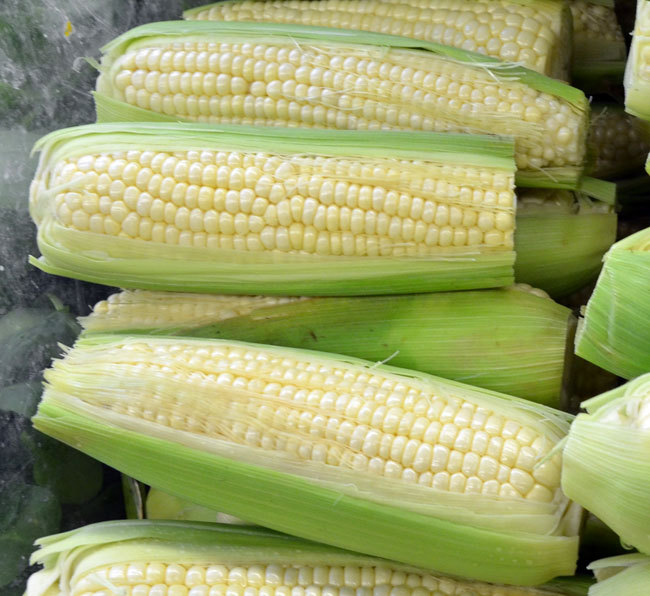 So, there you have it. The good, the better and the absolute delicious when it comes to local food items synonymous with southern Delaware. How many have you tried?
And do you have some favorites that didn't make our list? Let us know what you think is the best local food that southern Delaware has to offer.
Happy eating everyone!