10 Southern Delaware Made Products Known Throughout the Mid-Atlantic Region
Posted by James Diehl on Thursday, July 1, 2021 at 11:29 AM
By James Diehl / July 1, 2021
Comment
Southern Delaware boasts more than two dozen miles of Atlantic coastline, along with several inland bays and dozens of lakes, rivers and other bodies of water.
It's really what the area is known for and why millions of visitors descend on the region every year between Memorial Day and Labor Day.
But the pristine waterways and friendly beach towns are not the only things Delaware's southernmost county is known for. We make some great products here too, edible and otherwise, many of which are known throughout the mid-Atlantic region and beyond.
And today we're going to shine the Oldfather Group spotlight on 10 examples of special southern Delaware made products.
Now to be sure, this list is not meant to be comprehensive. We are fully aware, for example, that southern Delaware has more just one brewery.
But to keep our list as diverse as possible, we're hitting on ones that are the biggest and most widely known outside of Sussex County.
With that said, let's jump right into our list and examine 10 well-known products that are made in southern Delaware.
And we begin with...
Nassau Valley Vineyards Wine
Located just a few short miles from Delaware's bustling beach resorts, Nassau Valley Vineyards is southern Delaware's oldest winery, nestled among verdant fields on a quiet country road.
One turn off the highway and you're a world away.

Dogfish Head Craft Brewery Beer
Not only was Dogfish Head Delaware's first brewpub, but it was also the smallest commercial brewery in America when it opened in 1995.
The brewery's first ale was brewed on a system which was essentially three little kegs with propane burners underneath. Today, it's one of southern Delaware's most popular brews and has been featured on the Discovery Channel's "Brewmasters" series.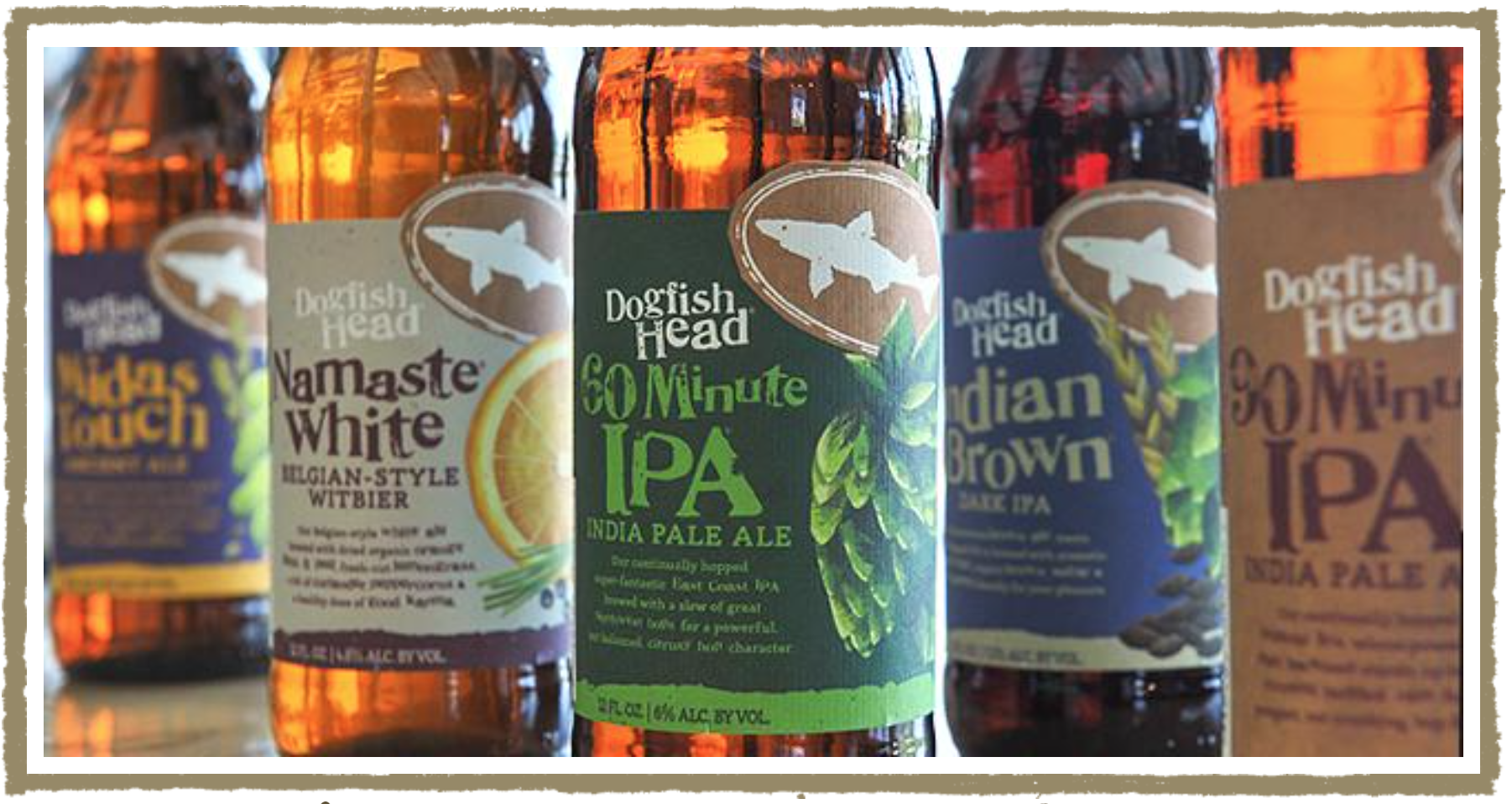 Lavender Fields Products
A day trip to Lavender Fields Farm is all you need if you long to wander through blooming rows of purple lavender, enjoy the beauty of this sweet smelling herb, pick your own bouquet of flowers, rest under the shade of a tree and experience all the flavors, fragrances and healing qualities of this amazing purple flower.
Lavender Fields is located in Cool Spring, a few miles west of Five Points in Lewes.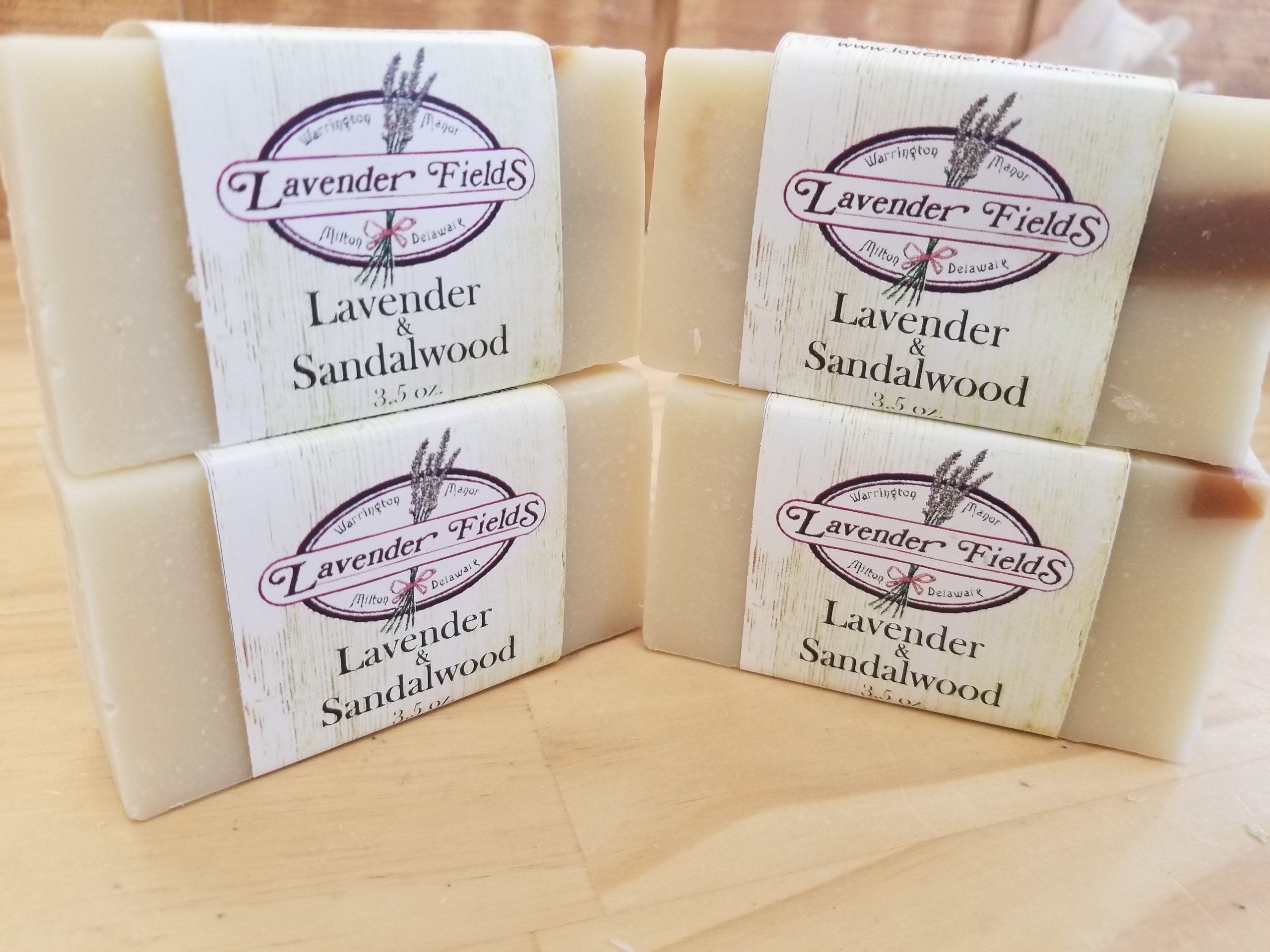 Hopkins Farm Creamery Ice Cream
Part of the largest dairy farm in Delaware, Hopkins Farm Creamery offers more than two dozen delicious, creamy ice cream flavors, all made on-site.
Green Acres Farm, Inc., maintains more than 1,000 cows, all of which are milked three times a day and produce more than 12 million pounds of milk each year.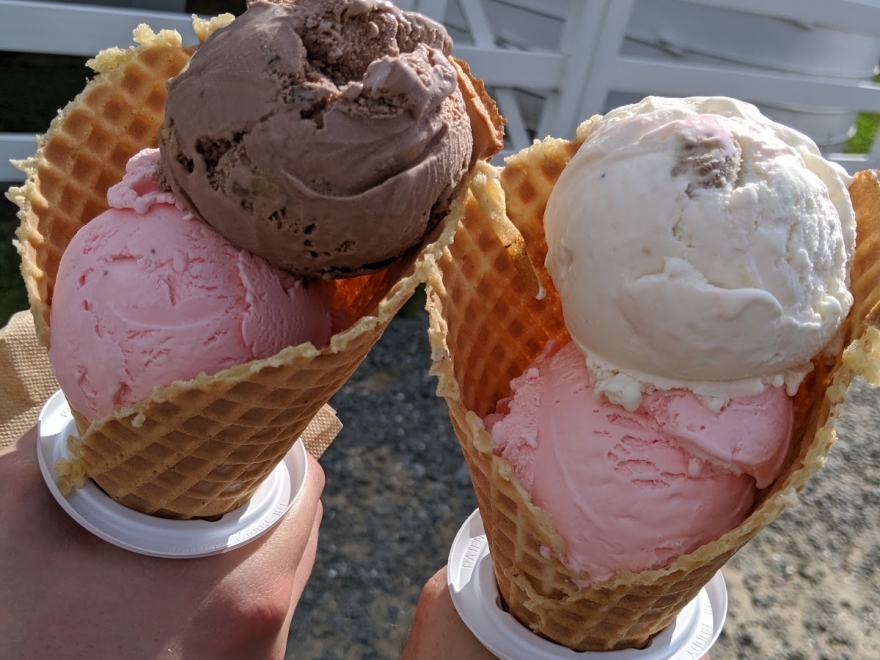 Dolle's Salt Water Taffy
Dolle's Candyland was established in Rehoboth Beach in 1926, moving to its recently vacated location at the corner of Rehoboth Avenue and the Boardwalk in 1927 after the co-founders, Thomas Pachides and Rudolph Dolle, purchased the old YMCA building for $30,000.
It was there that the legendary candy store was born. Dolle's is still a Rehoboth Beach icon with a presence downtown and on the Boardwalk, though their own building is now owned by Grotto's Pizza.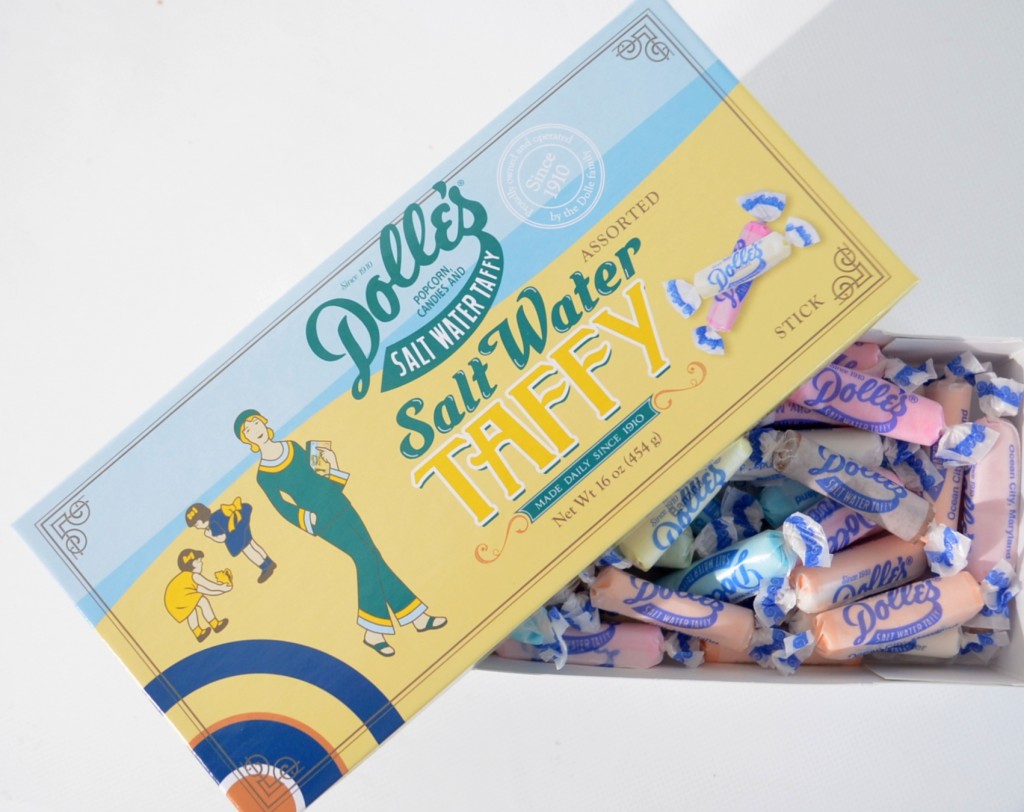 Slower Lower Delaware T-Shirts
The popular t-shirt shop opened in 1988, quickly becoming a hit in Delaware's southernmost county.
The shop's apparel has ended up all over the world, including in such diverse lands as Afghanistan, France, Egypt, Mexico, Greece and Australia.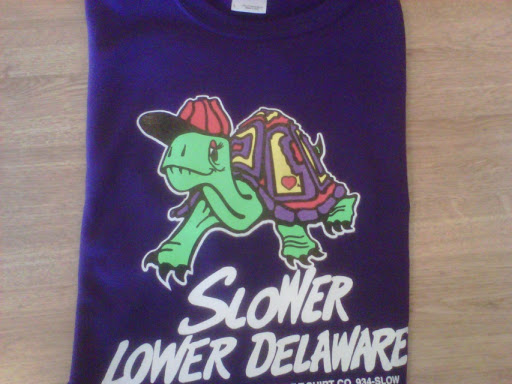 ALOFT AeroArchitects Fuel Systems
ALOFT AeroArchitects, formerly PATS Aircraft, is the world leader in design, manufacture and installation of auxiliary fuel systems for transport category aircraft, setting the standard for safety and reliability.
In June 2009, PATS added Hollingsead, the long-standing industry leader in avionics and enclosures, and relocated the facility to southern Delaware. It's located adjacent to the Delaware Coastal Airport in Georgetown.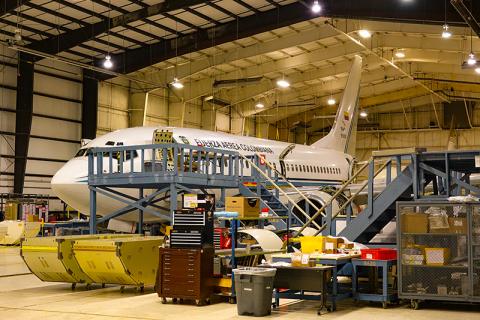 RAPA Scrapple
Delaware is one of the only states that produces scrapple, and one of the most famous companies in that industry is the Ralph and Paul Adams Scrapple Co., in Bridgeville.
Located in the downtown area, RAPA Scrapple churns out several different varieties of the First State's most popular breakfast meal.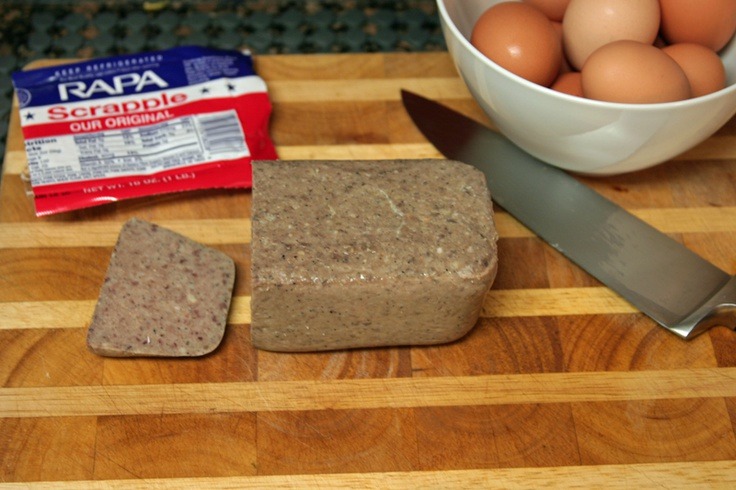 T. S. Smith Apple Cider Doughnuts
T. S. Smith & Sons in western Sussex County is known for many things, but perhaps the most delicious is the apple cider doughnuts that are regularly produced by the Smith family.
These delicious confections are made fresh several times a week, and are available at the Smith Family Store in Bridgeville.

ILC Industries Spacesuits
"One small step for man, one giant leap for mankind." ILC, a small company in Dover, played a role in making astronaut Neil Armstrong's famous words possible.
ILC was the designer and maker of the Apollo spacesuits for NASA.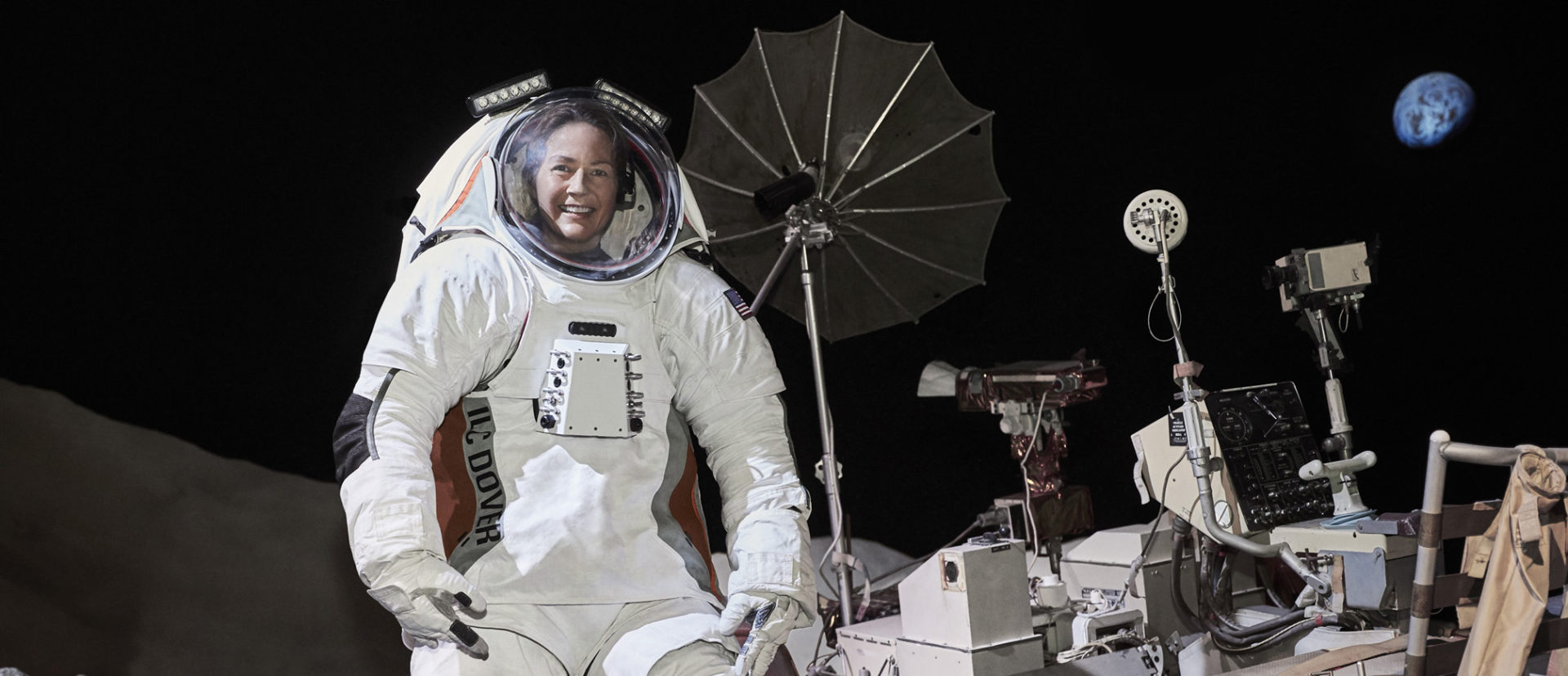 Those are just a few of our favorite products that are made "Below the Canal," in the southern reaches of the nation's First State.
Stay tuned in the coming weeks and months as we feature much more about not only southern Delaware, but all of the places where the Oldfather Group currently has a business presence.
Enjoy your day wherever you may be!