Southern Delaware's State Parks Offer Plenty of Fun and Countless Discoveries for the Whole Family
Posted by James Diehl on Wednesday, January 27, 2021 at 1:28 PM
By James Diehl / January 27, 2021
Comment
Here we are at the end of January, or the dead of winter as many of us like to call it. But we've been lucky so far in terms of seasonal weather, that is unless you look forward to frigid temperatures and lots of snow on the ground.
But for many living at and near the beaches, this time of year is a precursor of things to come, a period we have to get through before the warm temperatures return in the Spring and Summer.
And without much on the calendars due to the offseason and continued COVID-19 restrictions, we continue to look forward to those upcoming months here in our weekly current events blog.
It may not be "current," if you will, but there's much on the horizon and plenty of optimism for a more normal Spring and Summer seasons this year than what we all experienced in 2020.
So today, we thought we'd take you on a tour of southern Delaware's quintet of fantastic state parks. These consist of some of the state's finest and most highly visited parks, which are extremely popular during the Spring, Summer and early Fall.
So whether you're looking for a nice place to take a walk and enjoy the serenity of the offseason, or looking forward to warmer temperatures and a lot more activity, these spots are sure to have something that will appeal to you and your family members.
Let's take a look at some of the fantastic state park options at the Delaware beaches! Join us, won't you?
Cape Henlopen State Park
At more than 5,000 acres, this is Delaware's largest state park, which dates all the way back to 1682 when William Penn himself set aside the land to be held in trust for the common good of area citizens.
Today, the park features one of the best surfing areas in the state and also boasts the Fort Miles historic area, including barracks, a refurbished bunker and a World War II observation tower, as well as the Biden Center and plenty of beachfront.
You can also watch the Cape May-Lewes ferries coming in and out of port and view both of the Delaware Breakwater's lighthouses from certain areas within the park.
Biking, hiking and bird watching are also popular activities at Cape Henlopen State Park.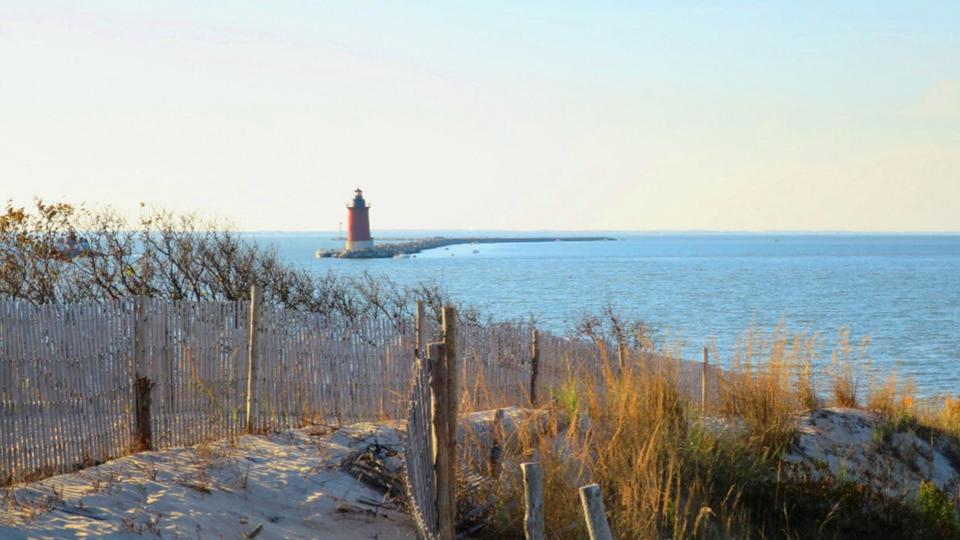 Delaware Seashore State Park
Opened to the public in 1965, Delaware Seashore State Park features 2,825 acres of mostly oceanfront property, located between the resort towns of Dewey Beach and Bethany Beach.
While water related activities like swimming, fishing, boating and more dominate during the warm weather season, the park also houses the Indian River Life-Saving Station historic site.
On the bayside of the park, across from the Indian River Inlet Bridge, the park includes overnight cottages, the Indian River Marina and several food options.
In some areas of the park, you can also drive your vehicles onto the beach and engage in surf fishing, with the proper permits of course.

Fenwick Island State Park
Once the southern portion of Delaware Seashore State Park, Fenwick Island State Park became a separate entity in 1981. Butting up to the bustling resort of Ocean City, Maryland, this Delaware state park is a three-mile stretch of barrier island that provides the perfect backdrop for many warm weather activities in coastal Delaware.
You'll also find a modern bathhouse at the park, along with showers, changing rooms and snack foods. Fenwick Island State Park also has one of the few designated surfing areas in Delaware.
Vehicles may also be driven onto the beach here for the purpose of surf fishing, again with proper permits.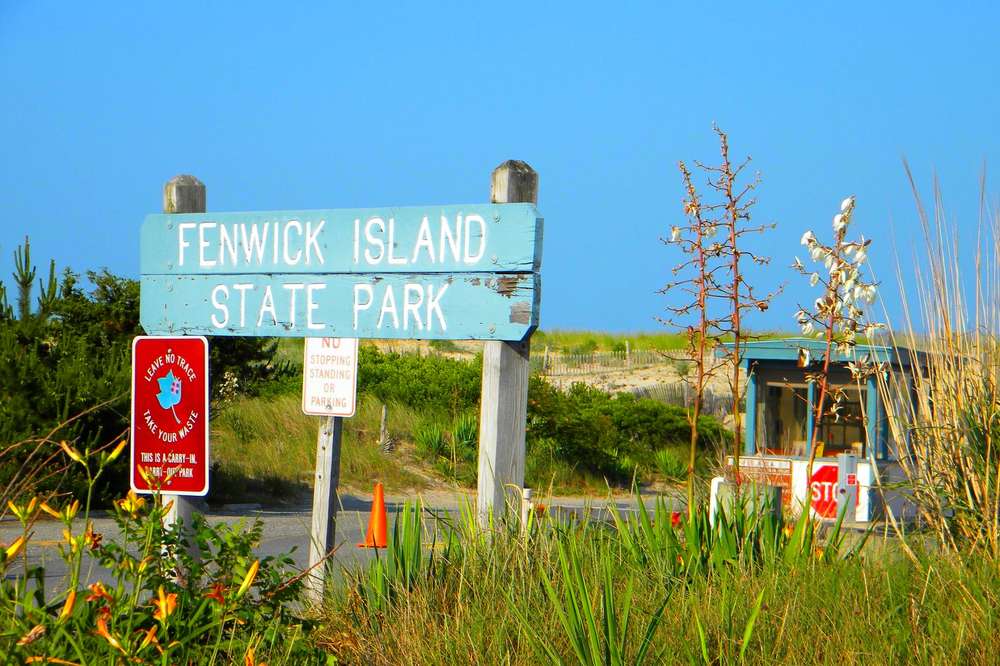 Holts Landing State Park
The Holt family owned the 203 acres that comprise this Delaware state park in the Millville area until 1957, when the land was sold to the State Highway Department and, a few years later, to the State Park Commission.
Some of the highlights at this bayside park include a pier that was built specifically with crabbing in mind, a fantastic picnic pavilion with barbecue grills and incredible bay views. The park office also has recreation equipment bags that users can rent, which include horseshoes, soccer balls, Frisbees and more.
Holts Landing State Park is also a popular spot for taking a stroll and investigating nature, as well as the area wildlife. A large selection of birds, as well as deer, raccoons, possum, foxes and more can be viewed on a regular basis.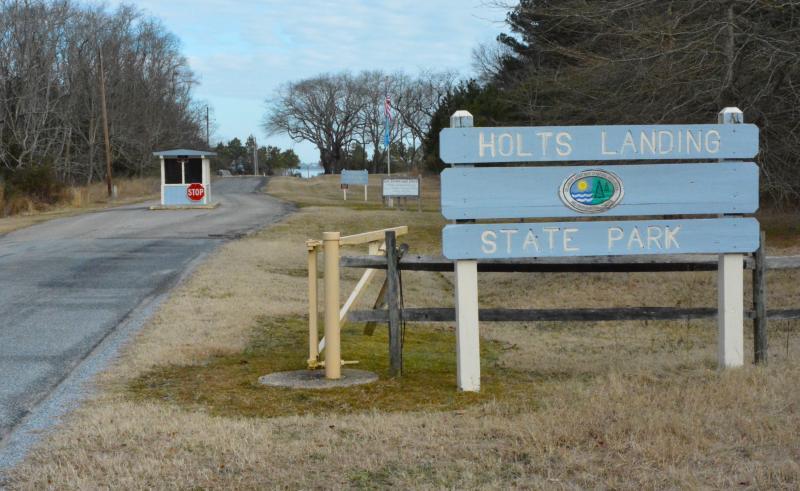 Trap Pond State Park
A few miles inland, located between Millsboro and Laurel, is Trap Pond State Park. Delaware's very first start park dates back to 1951 and offers something for everyone.
Whether it's a game of disc golf, beautiful nature walks or simply sitting at a picnic table and enjoying the wildlife, this scenic wonder in the southwest corner of Sussex County is as serene a setting as you'll find in the area. The park is also home to the northernmost collection of bald cypress tress in North America and boasts wooden walkways throughout that provide the perfect atmosphere for exploring or bird watching.
There are also bike and horse trails, in addition to wetlands and forests to explore. The park is home to great blue herons, owls, hummingbirds, pleated woodpeckers and even the occasional bald eagle.
Trap Pond State Park is also home to the Baldcypress Nature Center, which features a variety of displays and programs.
There are also picnic areas, volleyball courts, horseshoe pits, a playground, a camping area, a boat launching ramp and much more.

Keep visiting theoldfathergroup.com every week for the latest events and happenings taking place at the Delaware and Maryland beaches.
And whatever you plan on doing this weekend, have a great time here in the coastal region.
Enjoy your weekend everyone!